5 Spooky Ghost Towns in Montana
Ghost towns evoke creepy feelings and spooky stories.
These abandoned towns bring memories of everyday life from days gone by. Also, faint memories of the people that used to reside in these previously bustling and booming towns.
Ghost towns portray stories of history and wonder. As you wander the streets of each of these five must-see ghost towns in Montana, be sure to listen.
You may just experience a hint of those stories through whispers echoing in the empty streets.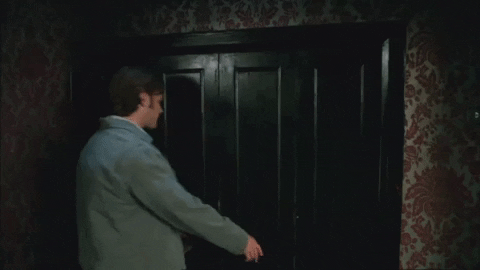 What is a Ghost Town?
A simple definition for a ghost town is a place where there are little to no inhabitants. Ghost towns are towns that used to play a role in society. Most commonly, ghost towns are mining towns. But, any town that was once inhabited and is now abandoned qualifies.
The buildings and belongings of ghost towns have been left to the forces of Mother Nature.
It is this abandonment that ironically draws people to the ghost towns in Montana, and all across the U.S. But, oh, if those old walls could only talk. The creaks in the floorboards, the bend in the walls, the stains on the ceilings…those walls are talking.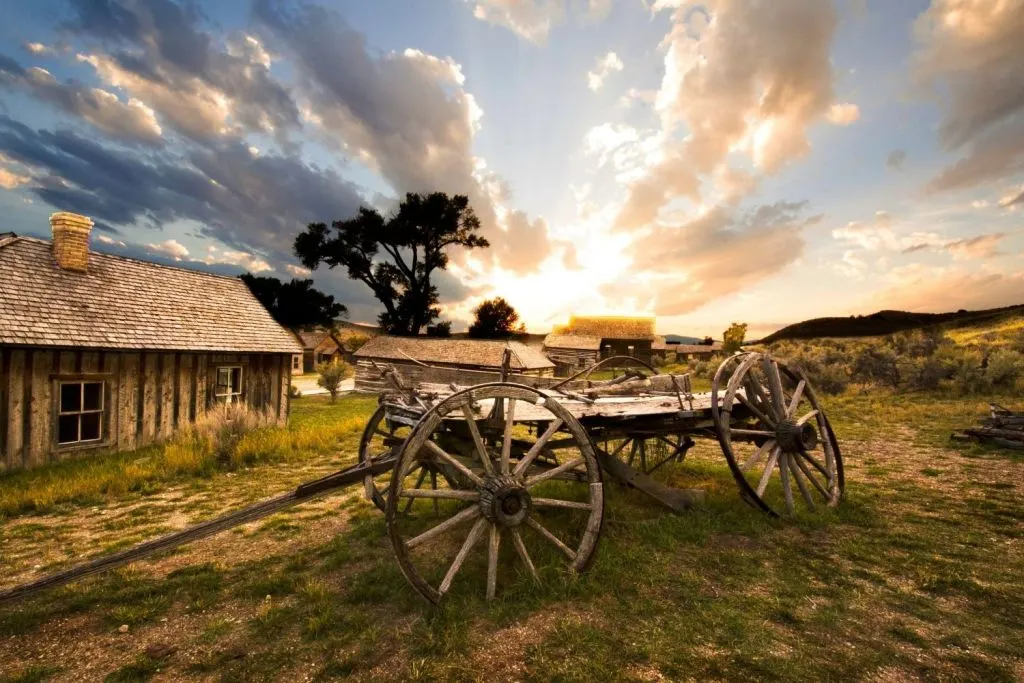 How Many Ghost Towns are There in Montana?
There are over 60 ghost towns in Montana. Some are completely abandoned, and some have a sparse population.
You will find ghost towns in Montana with many intact buildings preserving much of the region's history. Others only have a few dilapidated structures or a cemetery left behind.
Whichever style of ghost town you are drawn to, they all contain a bit of mystery, a lot of history, and a window into a past time that we will only experience through memories and artifacts and the secrets that are behind the doors.
Are you brave enough to open them?
Bannack Ghost Town State Park
The best preserved of all Montana ghost towns, Bannack, located on the southwest corner of Montana just west of Yellowstone National Park, was the site of Montana's first major gold discovery in 1862. Within a year, this Montana ghost town grew from nothing to over 3,000 people seeking out riches in gold.
Currently there are still over 50 buildings along Main Street, where you can envision what life would be like in a gold-mining town from the 1800's. Becoming a state park in 1954, you can now enjoy this ghost town while enjoying all the amenities a state park has to offer, such as hiking, biking, camping and more.
Today, visitors to Bannack can:
Wander the town streets
Participate in Bannack Days in July
Attend the Living History Program
Walk the Bannack Ghost Walks
Ice skate in the winter months
Camp in the State Park
Nearby Camping: Bannack Campground
Located in the same park as the ghost town itself, Bannack State Park Campground is the perfect place to stay for around $20 a night.
While there may not be much for cell service, and it is a dry camping park, this year-round campground gives you instant access to all the ghost stories right outside your door.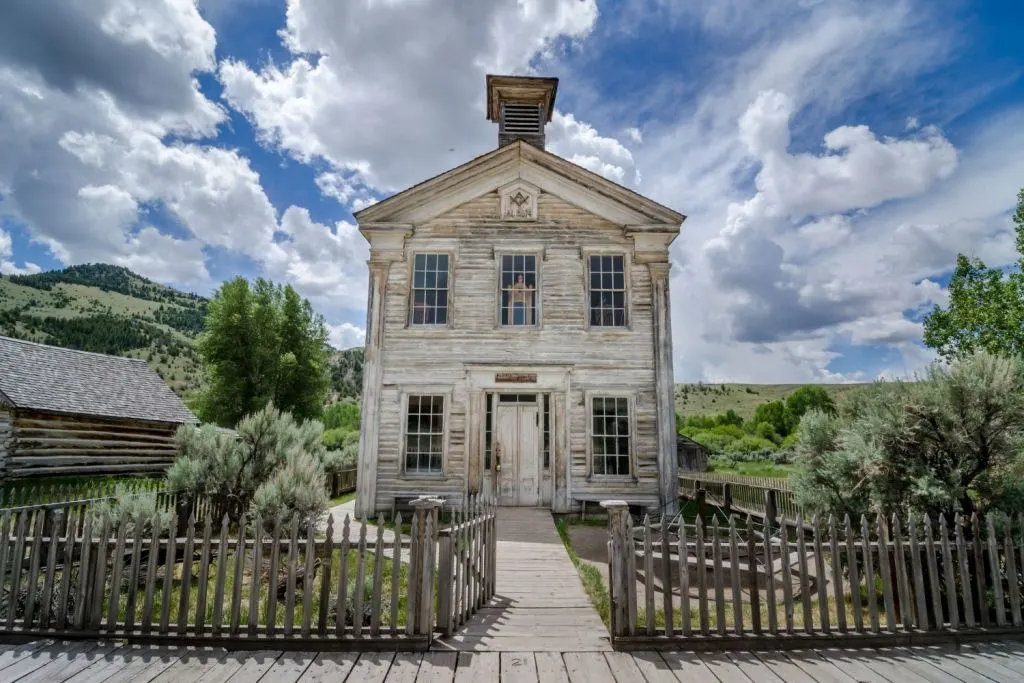 Elkhorn State Park, Montana
This privately owned ghost town in Montana is located in Elkhorn State Park, just southeast of Helena, where you'll have to use your imagination to see what this town was once like.
With only two buildings left behind, this once bustling area of a 19th century mining landscape is down to only two remaining buildings with 10 people currently residing in the town itself.
Elkhorn is not a 'living ghost town', nor is it commercial, so you won't find any attractions, restaurants, or stores. The main attraction is the town itself.
Nearby Camping: Alhambra RV Park
Located 35 miles from the historic ghost town of Elkhorn, Montana and only 13 miles from Helena, in Clancy, Alhambra RV Park offers RV sites with the beauty you'd expect from a state park and the amenities you'd expect from an RV Park.
Nestled amongst cozy trees, a whispering brook, and on historic hot springs, combined with great WIFI, laundry, showers, hook-ups, and more, you'll want for nothing more. Sites start around $45 a night and may vary depending on rig size, site size, and season.
Nevada City, Montana
Nevada City is located just north of West Yellowstone in the southwestern corner of Montana. Once one of two major cities of commerce, sharing the region with Virginia City, this area was known as the "Richest Gold Strikes in the Rocky Mountain West".
In the 1940's, the Bovey family began restoring this late 1800's mining town to create a now famous attraction with original buildings, old-time music boxes, player pianos and more. This ghost town in Montana is now a living historical museum.
Experience real-life 1800's entertainment as you wander the town streets envisioning the life that once was. Open Memorial Day to Labor Day, you'll be able to experience family fun for minimal cost.
Today, visitors to Nevada City can:
Wander the town streets
Enjoy live interpretations of historic events on weekends.
Nearby Camping: Rambling Moose Campground
Awarded "One of the Best RV Campgrounds in Montana", this RV campground is located ½ mile from historic Nevada City, 15 minutes from Ennis, the fly fishing capital of Montana and only a 90 minute drive to Yellowstone National Park.
With full hookups, restrooms, showers, WIFI, a boutique gift shop, and the beauty of Montana surrounding you, you'll be quite content with this being your home, even if only for a few days.
Garnet Ghost Town
Just east of Missoula, this ghost town in Montana has quite the interesting history. Never having the bonanza strike that many other towns have had, Garnet, nevertheless, holds its own, especially since miners to this day persist and believe its day will still come.
Half of the town burned down in 1912, never being rebuilt. Restoration work started in 1970. With many locals donating artifacts, restoring old buildings and creating a historical site, visitors can envision what this town was like at its peak of 1,000 people.
The Nancy Hank Mine continued working until around 1954, when, like the rest of the town, it became a piece of history.
Today, visitors to Garnet can:
Wander the town streets
Visit the Visitor Center
Hike the self-guided trails and learn from the interpretive signs
Nearby Camping: Bearmouth Chalet RV Park
Located 15 miles south of Garnet, Bearmouth Chalet RV Park offers the beauty of Montana with all the amenities needed. Rates start around $35 a night, and with many outdoor activities right outside your door, you'll be ready and well-rested for everything Montana has to offer.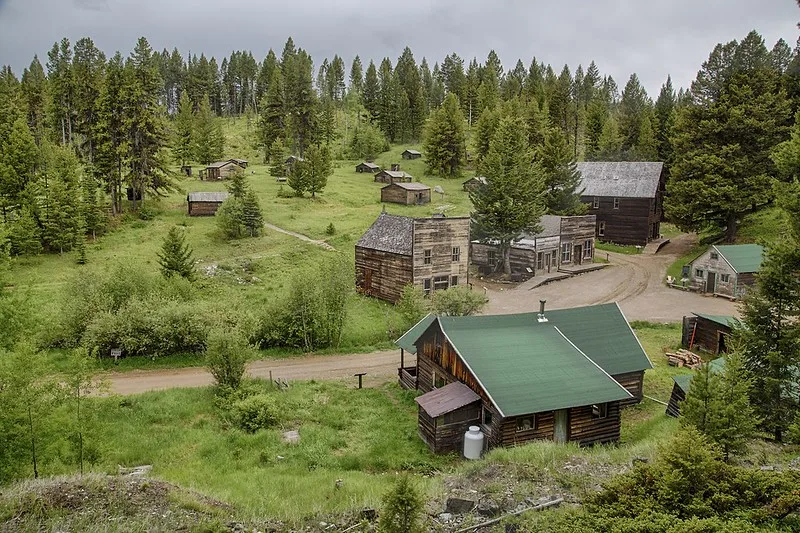 Castle Town, Montana
More commonly known as Castle, this once booming mining town was home to 2,000 residents, seven brothels, and 14 saloons. Of course there were other necessary businesses; however, one can imagine the nightlife here more than anything.
Calamity Jane was rumored to have lived here for a while in an attempt to live a better life than her wild one in Deadwood. I think she may have chosen the wrong town. Located in the heart of Montana, just east of Helena, you'll experience both the forested regions and plains while visiting this ghost town in Montana.
Castle Town is not a 'living ghost town', nor is it commercial, so you won't find any attractions, restaurants, or stores. The main attraction is the town itself. In fact, the Castle is on private property.
Nearby Camping: Conestoga Campground
With full hookup sites available, along with showers, laundry, and common outdoor spaces, this RV park offers camping and membership sites for its guests.
Located only 40 miles from Castle and 80 miles north of Bozeman, you can explore to your heart's content knowing you have a great place to sleep and rejuvenate.
The Ghost Towns in Montana Will Open Doors
These five ghost towns in Montana will open the doors to the secrets of her pasts. All you have to do is be brave enough to walk through one.
But once you do, you'll catch a glimpse of the beauty of Montana, because her beauty is not only held in her forested mountains or her roaring rivers, it's held in her past.
Discover the Best Free Camping Across the USA
To be honest with you, we hate paying for camping. There are so many free campsites in America (with complete privacy).
You should give it a try!
As a matter of fact, these free campsites are yours. Every time you pay federal taxes, you're contributing to these lands.
Become a FREE CAMPING INSIDER and join the 100,000 campers who love to score the best site!
We'll send you the 50 Best Free Campsites in the USA (one per state). Access the list by submitting your email below: