Does an RV Blue Book Even Exist?
When you decide to buy an RV, it's a good idea to get an idea of values for used trailers. Just like with used cars, you will search online for comparable units to gauge a fair market value.
You might be wondering: Is there an RV blue book?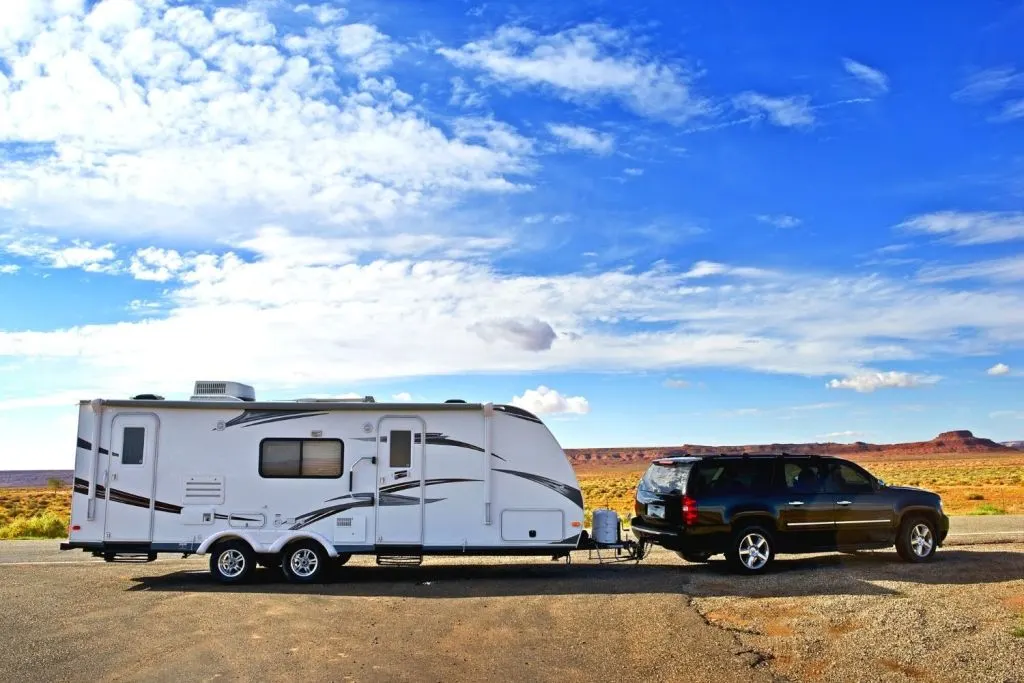 Is there an RV Blue Book or Kelley Blue Book for RVs?
The short answer is no. There are alternative websites that help you look up RV values and prices, but they are not part of Kelley Blue Book.
RV Blue Book Alternatives
NADA
The National Auto Dealers Association has auto buying guides. But, they also have an RV section! They have values for 5th wheels, campers, RVs, truck campers, motorhomes and even park models.
RV Price Checker by RV Trader
RVTrader.com has a website and an app based program that you can search out your RV and get an idea of comparable models and RV values from listings across the country.
Browse Other RV Sale Websites to Compare Prices
Some of these resources are more accurate in specific areas or with certain types of trailers.
By searching a variety of websites including Facebook Marketplace, Craigslist, RV forums for your specific brand, etc. you can get a better idea of values, floorplans, and if some types are more valuable in your area.
RV Blue Book: How to Determine the Value of a Used RV
Value is of course based on supply and demand. In the current market, campers and RVs are in high demand. So, prices of most units have gone up significantly.
Of course, if you are in an area where the camping is seasonal, prices tend to go down before winter where folks have to pay for (and find) storage.
If you're looking for a more rare unit, or one that is in high demand, prices will be higher. Sometimes it makes sense to shop in a different area of the country.
The opposite can also be true. If you live in a "snowbird" destination, the demand for a bunkhouse unit may not be as high. This is because most of these folks are retired couples that don't need all that sleeping area.
How To Get The Best Deal on a Used RV
In order to get the best deal, doing research before making offers is paramount.
By searching all sales avenues online ahead of time, you can see what prices are out there, as well as conditions and floor plan demand.
You can be well versed in prices in different areas if you're searching across the country or in specific places. Then when you find a good deal, you will be ready to make a quick and informed decision.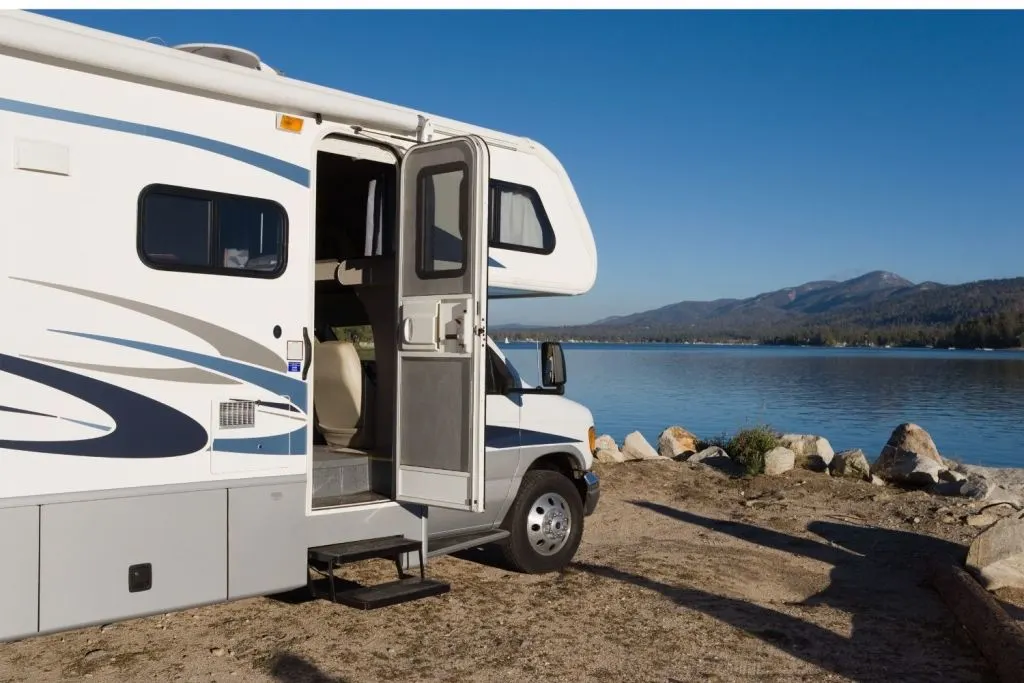 How To Get The Best Price When Selling Your RV
When going to sell your RV, having it in clean, working order and taking out all personal belongings is a great step to maximize price and interest.
By taking good, well lit photos of all areas, interior and exterior, without your personal belongings, you will maximize traffic to your online ad.
When that part is taken care of, be sure to write a thorough ad outlining all features and anything additional you have added after-market. Outlining condition honestly is best to avoid wasting your or any potential shoppers' time.
To price your unit fairly, look at RVTrader, Facebook Marketplace, dealers near you, Craigslist, and other online sales ads in your area to decide on a fair value.
By doing your research on competitive ads ahead of time, you can decide to price your unit at the same level as comparable campers.
If you want to sell quickly, you know what price you need to be at in order to spark interest by being slightly below competitors. Pricing your unit very low can even deter shoppers as they wonder what is wrong with your trailer!
Be aware of market pricing to maximize your profit in the time frame you have allotted to sell your unit.
Get Accurate Used RV Prices with RV Blue Book Alternatives
By using online pricing websites, valuation tools, and sales sites, you can do your research and become an informed buyer or seller of your next RV, camper, motorhome or trailer.
By being educated on the marketplace, you will maximize your budget and be able to quickly make decisions that are sure to make your camping start off with a positive financial experience.
If you are selling, research allows you to be happy with your profit and negotiations, making it a win/win transaction. There are many ways to educate yourself on RV pricing!
Discover the Best Free Camping Across the USA
To be honest with you, we hate paying for camping. There are so many free campsites in America (with complete privacy).
You should give it a try!
As a matter of fact, these free campsites are yours. Every time you pay federal taxes, you're contributing to these lands.
Become a FREE CAMPING INSIDER and join the 100,000 campers who love to score the best site!
We'll send you the 50 Best Free Campsites in the USA (one per state). Access the list by submitting your email below: