How to Determine the Value of Used RVs
Determining the value of a used RV isn't easy. Compared to cars and trucks, the used RV market is relatively small.
This means there isn't a clear pricing guide. Additionally, the build-quality of RVs is much more varied than automobiles.
Whether you're buying or selling, it's important to know how to find a real-world value of used RVs.
Today we're sharing the tools & strategies we've used for both the buying & selling processes.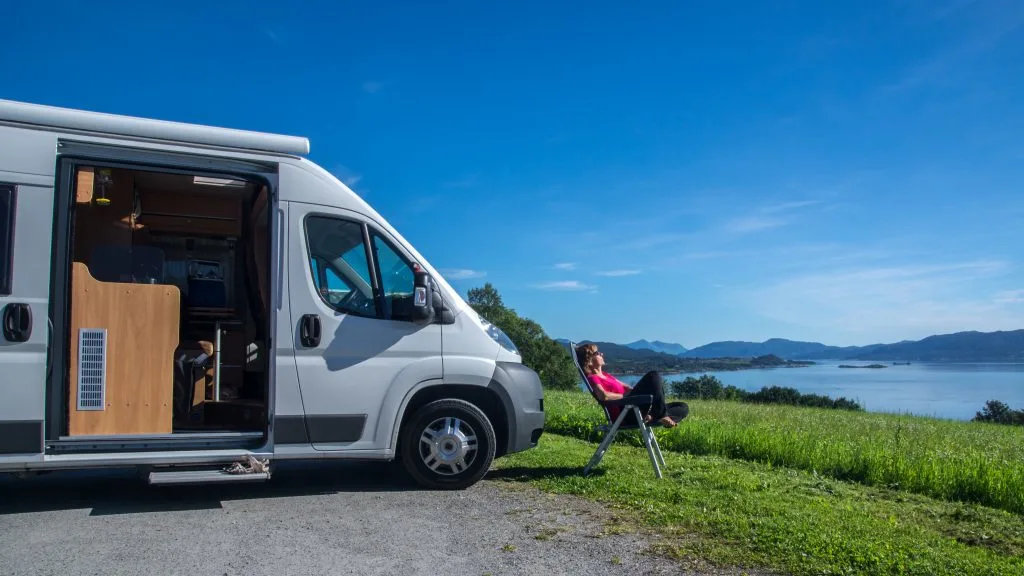 Research To Determine the Value of a Used RV
Knowing where and how to research used RV values is a great place to start, and being familiar with these online tools can save you a lot of time and headache when a good deal pops up.
By the time you go to see the RV, you want to already know if the seller is in the ballpark on price so as to not waste your time or theirs.
NADA RV Guide
NADA is an acronym you will come across quite often when shopping, and it stands for National Auto Dealers Association. They have valuation guides for vehicles and RVs and it is an easy place to start your research.
You select from makes and models, years, features, etc. and it gives a ballpark idea on pricing.
RV Dealers & Dealer Websites
Perusing RV dealers websites can give you a good idea for what retail prices are on used RVs.
Many campers decide to trade in their campers when they upgrade, add to their family, or otherwise change how they camp. Many times the dealers have these used units for sale as well.
In high demand times, the inventory will go quickly.
However, RV dealers can sometimes also assist with financing a used unit.
Don't assume a used RV at a dealership has been inspected. Some places go through units, others do not. Bring an independent inspector!
Online Marketplaces for Research
Private party sellers on Facebook marketplace, Craigslist, classified ads, and local side of the road "For Sale" trailers are sometimes great deals!
But pricing can be all over the board. Sellers may want what they paid for the trailer 5 years previous (depreciation on new units is huge). And othere just want the RV gone.
It's a great idea to do research ahead of making any deals to make sure you are getting a fair price.
Online RV Forums
There are many RV Forums online as well, from general camping to specific forums for brands or even models of RVs and trailers.
Joining those forums or Facebook groups can be a great way to get to know specific issues that each trailer may have, values, and even find units for sale. Often, helpful members will assist you, but caveat on asking "is this a good price" posts, people may jump in front of you and buy it out from under you, or pricing may vary significantly by geography and local demand which gives a skewed idea of the trailer in your area.
eBay
Many trailers are sold on Ebay, so you can sometimes get a decent idea of value by searching for trailers for sale and also completed sales for units similar to the ones you are considering.
Are NADA RV Values Accurate?
Well, that depends.
On vintage units, they are not accurate. Vintage RVs vary significantly due to damage, upgrade, quality of remodels, aftermarket changes (some good and bad), and geography. On newer units, NADA can be more accurate, but it depends on how many of those units have recently been sold, and it may not be as accurate if any modifications have been made or if a particular area of the country has higher demand.
Seasonality and other things that affect the number of shoppers or the scarcity of units isn't accounted for in NADA either.
We suggest you treat the NADA valuations as only part of your research. It's by no means the gold standard.
If you do your research and follow the sales pages to see what is selling and what seems to sit for a while, you will gain an idea of what your area's demand is like and what is the range of prices for units similar to what you want.
Factors that Affect Used RV Value
When shopping for a used RV or trailer, there are many things that go into value.
If you're looking at a drivable RV or motorhome, mileage is especially important. The year and age of the unit will come into play, however for vintage units sometimes older or rare years can add significant VALUE to a unit instead of the other way around.
Used RV Condition
Wear and tear is a big part of value on used campers.
Some wear and tear is to be expected, but excessive usage or mistreatment will devalue a trailer significantly, as you either have to repair things to make them functional or realize that the lifespan left is much shorter than new.
Planning those repairs into the price is important.
Age of tires is something to consider. Tires tend to age out before they wear out. You can find a date stamp on the side of the tires. Typically, anything older than 5 years needs to be replaced which adds cost to the trailer before you use it. Price out tires for the trailer, they can run from $100 each up to many hundreds each for RV tires. And don't forget to replace spares too.
RV Engine Inspection
Inspecting the engine and undercarriage is important.
Obviously engine repairs can be quite costly in a motorized RV, and sometimes if a motorhome hasn't been used, the sitting will make a large problem in the fluids and belts of an engine which will all need to be flushed and repaired before camping.
PRO TIP: We asked an RV mechanic which systems fail first, here's what he told us!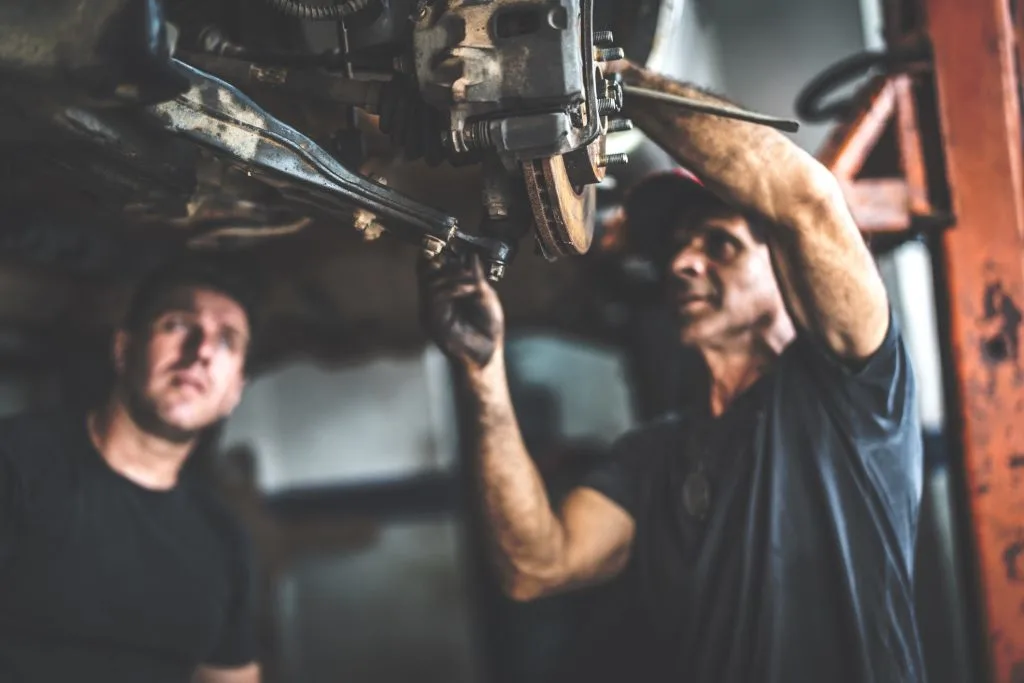 Has the Used RV Been Properly Stored?
Often trailers and RVs are stored outside in the elements, which can cause exterior paint and condition problems. Keep an eye on this when buying a used RV.
This is why we recommend fully enclosed RV storage. It will help maintain the value of your quickly depreciating RV.
Certain RV Floor Plans Add Value
Some floorplans are more desirable than others.
If you are in a snowbird location, typically you won't find as many bunkhouses for instance, while if you are located in more of a family camping area, trailers with only one permanent bed situation may be cheaper as there aren't as many buyers.
Certain brands have popular discontinued floorplans and those may be priced higher due to scarcity (think rear kitchen class C RVs).
RV Upgrades & Mods
Upgrades or aftermarket additions on a trailer can add value.
Electric jacks, solar power, on-board generators, bike racks, upgraded steps, satellites, bigger TVs, LP quick connects, aftermarket mattresses and other items can add value and price to a trailer compared to others of the same make and age.
RV cell boosters are a great value-add when selling or buying a used RV.
In certain scenarios, mods & upgrades may depreciate values. Not many people want a composting toilet. This will attract a niche audience, but turn away the general public.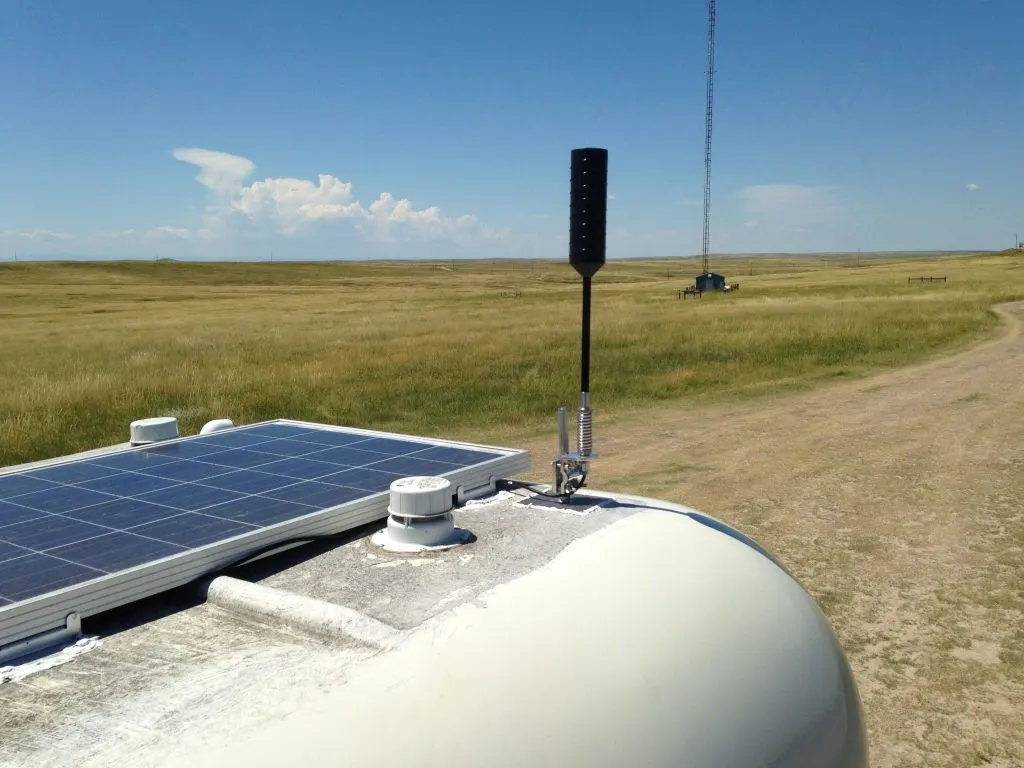 The Size (Bigger Isn't Always Better)
The size of an RV can impact pricing as well. Very small options may not have all the features while very large RVs require a bigger tow vehicle and more space to store and park.
Comparing similar models and brands in different sizes will get you an idea of where the most desirable range is, and if you are able to shop outside that range, you will have an easier time of negotiation!
RV Appliances
The condition of appliances can subtract value as well. If any of the appliances are broken, missing knobs, scratched, or exceptionally dirty, that is a negative. Often replacing appliances can be expensive and difficult.
A three way RV fridge, for instance, can cost $1200 or more plus installation.
The Biggest Factor – Water Damage
Oh, the big one. Water damage.
If you can see water damage, assume there is much more behind the wall and on the subfloor. Typical areas for water damage are by the door, under the front and back windows, and underneath ceiling vents, skylights, and AC units.
Another trouble spot is by the fridge and under the kitchen sink or shower.
Many times windows are left open or get broken allowing water to come in for a long period of time before it is noticed. Frozen pipes cause leaks and breakage, and shower pans leak or overflow.
Any of these items can be a major sign to run away from a used trailer.
Tips for Used RV Price Negotiation
To get the best price on a used RV, you need to be confident in the value.
By researching ahead of time (also check out RV Buyers Bootcamp) and knowing what similar units are selling for, you have an idea of the range.
Also, by being knowledgeable on costs of upgrades and repairs ahead of time, you can negotiate any of these items while you are standing there, which is always the best time to make deals.
Sellers are usually envisioning the money in their hands, so being able to do the math in your head while on-site can give you an advantage.
The biggest advice for negotiation is to be prepared.
Good deals go quickly.
Have your money available or financing secured, have your tow vehicle ready to go, and know where you will take the trailer for storage immediately.
With used units, making a quick deal can help you negotiate better terms from an eager seller. Be first in line, and know the value of the RV/trailer and potential items that need fixed ahead of time, and you can be confident in your offer.
By being prepared and doing research ahead of your purchase, you will be able to confidently negotiate and make good deals on used RVs and campers.
You will be happy with the investment you have made and know what additional money you need to spend to get your new home on wheels out camping!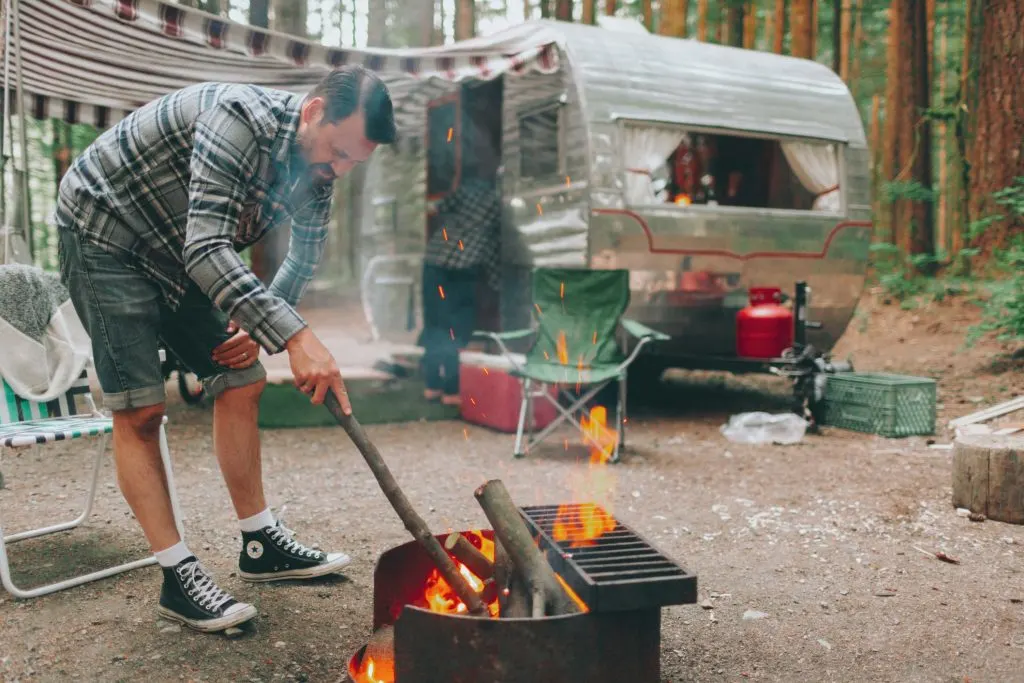 Discover the Best Free Camping Across the USA
To be honest with you, we hate paying for camping. There are so many free campsites in America (with complete privacy).
You should give it a try!
As a matter of fact, these free campsites are yours. Every time you pay federal taxes, you're contributing to these lands.
Become a FREE CAMPING INSIDER and join the 100,000 campers that love to score the best site!
We'll send you the 50 Best Free Campsites in the USA (one per state). Access the list by submitting your email below: