Does It Snow In Texas?
The Lone Star State is an entity unto itself. Possessing all the natural resources it would need to become its own country, if Texans so desired. The one thing you won't find much of in Texas, however, is snow.
But, can you actually find snow in Texas at all?
Today we're talking about "the where and the when," when it comes to snow in the Lone Star State.
This begs the question: Does it snow in Texas?
Texas Snow Report
Since the boundaries of this state are spread far and wide, you will get a different answer to that query from differing locations throughout Texas.
Ask a Houstonian and the answer will be a resounding, "Nope!" But push a farmer from Amarillo for his answer and you will hear, "Heck, yeah!"
Keep in mind, driving from its northernmost border to the southern tip of Texas will take two days.
The same can be said for a road trip from east to west Texas.
With acreage like that, it is easy to see why the second largest state in the US has a wide variety of climates, generating all kinds of weather. So snowfall on South Padre Island may be a miracle but just a common nuisance in the Texas Panhandle.
Every once in a while the snow line may inch down to central regions of the state. But a more likely scenario is an ice storm.
How Often Does it Snow in Texas?
Snow most often occurs in the panhandle, but be forewarned. It usually arrives with vicious blizzard-like winds.
This is farm country, with miles and miles of fields. Don't be lulled into a false sense of security. Snowstorms sneak into this part of the state, sprinkling snow, then leaving through the back door.
No, it's an all-out war when Frosty comes to town!
These storms, thankfully, are few and far between. However, they are expected a couple of times a year by every farmer and rancher in the region.
In many ways, the Texas Panhandle's climate can be likened to parts of the Midwest. They see a few winter storms mixed in with bone-chilling cold.
Winter doesn't last as long as it does in Missouri or Kansas, but when it arrives, you certainly know it.
Best Places to See Snow in Texas
Make a visit to Dumas, Amarillo or Lubbock in January or February and you are likely to find some decent snowfall amounts.
If you move a bit further east in the state, Wichita Falls and even the Dallas/Fort Worth area may surprise you with some of the frozen white stuff.
Winter temps there can drop into the 20s on occasion.
The piney woods of East Texas don't normally get dusted by snow. But there have been a few freak snowstorms there.
Don't count on waiting for one to appear during a visit, however, as you may be stranded there for years!
Best Places to Avoid Snow in Texas
It makes perfect sense that higher temperatures deflect snow. Head south for a balmier climate without much worry regarding flakes wrecking your vacation!
Once Austin and San Antonio are viewed through the front windshield, you are traveling in the right direction.
A rogue ice storm may occur every blue moon, but keep trekking south toward Houston, Galveston, and Corpus Christi.
The Gulf of Mexico gives this region of Texas its winter warmth.
Many snowbirds have discovered the Rio Grande region even further south near Padre Island and Brownsville as their winter escape. Temperatures hover in the 60s, while the rest of the country is digging out of the snow and cold.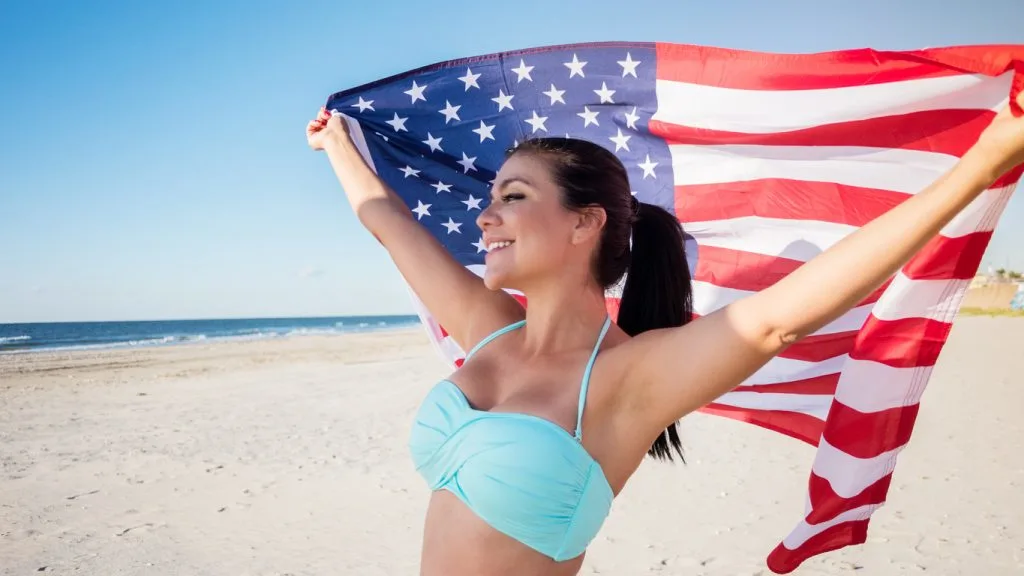 Inclement Weather To Watch Out For in Texas
Because Texas has so many different climate zones, it experiences its fair share of troublesome weather. Here's just a sampling of what different regions of this monstrously large state can see in one calendar year:
Severe Thunderstorms – Central Texas has become well known for the intensity of its thunderstorms, especially in May and June, when rainfall amounts can increase in a matter of minutes and hailstones can be as large as softballs.
Ice Storms – North and Central Texas suffer from ice storms occasionally, usually experiencing them in February. Humidity in the air that mixes with sudden temperature drops can coat roads and landscapes, making driving a nightmare, and breaking branches off seasoned trees.
Snowstorms – Watch for blizzard snowstorms in the Panhandle during winter months, with sporadic snowfall in North Texas, as well.
Tornadoes – As part of "Tornado Alley," Texas has seen many twisters in its day. Stretching from south central Texas to the Oklahoma border, this swath of land can have days of tornadic activity tied to extremely severe thunderstorms. These outbreaks usually occur from May through August.
Hurricanes – Its location on the Gulf of Mexico makes Texas a prime target for hurricanes. With the season stretching from June through November, the bulk of hurricanes that have hit the Lone Star State occur in August or September. In fact, over the past 170 years, 64 named storms have struck the Texas coast, with great loss of life and damages that exceed millions of dollars.
As we have seen, Texas could rank as the world's 39th largest country with such a large land grab.
Thankfully though, for all of us, this southern giant remains our 2nd largest state, experiencing some of the same weather forecasts as the rest of the United States of America. It does not have the corner on the market, however, when it comes to snowfall, with just a few regions collecting much of the frozen white substance.
In fact, it appears that the state's residents will have to travel to Colorado and Utah if they wish to continue enjoying powder skiing in the future!
Discover the Best Free Camping Across the USA
To be honest with you, we hate paying for camping. There are so many free campsites in America (with complete privacy).
You should give it a try!
As a matter of fact, these free campsites are yours. Every time you pay federal taxes, you're contributing to these lands.
Become a FREE CAMPING INSIDER and join the 100,000 campers that love to score the best site!
We'll send you the 50 Best Free Campsites in the USA (one per state). Access the list by submitting your email below: