9 Best Things to Do on Cape Cod
If you're looking for the best East Coast beach destination, look no further than Cape Cod.
Cape Cod is a hook shaped peninsula (aka Cape) off of Massachussets and is the ultimate place for a relaxing getaway.
Cape Cod is full of quaint villages, local food and drink, art, culture, history, and more. Oh, and did we mention beaches?!
All the beaches – and lighthouses too.
Read on for the 9 best things to do on Cape Cod – you won't be disappointed!
Spend a Day at the Cape Cod National Seashore
Why You'll Love It: Other than a great day at the beach with gentle waves, from the Salt Pond Visitor Center's observation decks you can see the Province Lands dunes, the Outer Beach, the Old Harbor Life-Saving Station and Pilgrim Monument in Provincetown. Whales and seabirds are often seen as well. In the summer, there are lifeguards at the beach. Don't miss out on the many trails to hike and bike.
Price: Daily Beach Entrance Fee, private vehicle – $25. Pedestrian/Bike – $10. Motorcycle – $15.
Address: Province Lands Visitor Center is at 171 Race Point Road in Provincetown. Salt Pond Visitor Center is at 50 Nauset Road in Eastham.
What's the Word: PKresner wrote, "Miles of sand. Frolicking seals…A wonderful way to enjoy a national treasure. Don't miss the seashore!"
Cape Cod Vibe Score: 9.3/10 You can't beat a peaceful day at the beach with hiking and the possibility of seeing seals.
Peruse the Shops on Commercial Street in Provincetown
Why You'll Love It: From onesies that say "PEE town", because P-town is the nickname for Provincetown, to beach gear, mementos, salt water taffy, there is so much to see and do here. You might find a trinket at the shell shop or a license plate you've been looking for at Marine Specialties. Even if you only explore the three miles of Commercial Street and take in a bite to eat, you will marvel at the sights and sounds of this bustling community.
Price: Bring your credit card or treasure chest full of money
Address: Commercial Street, Provincetown
What's the Word: One reviewer on Trip Advisor, said this is "The place to be. Narrow street, tons of pedestrians, lots of shops, restaurants and bars. Cool place to hang out. It's also great for people watching."
Cape Cod Vibe Score: 8/10, P-town is very diverse with a unique atmosphere!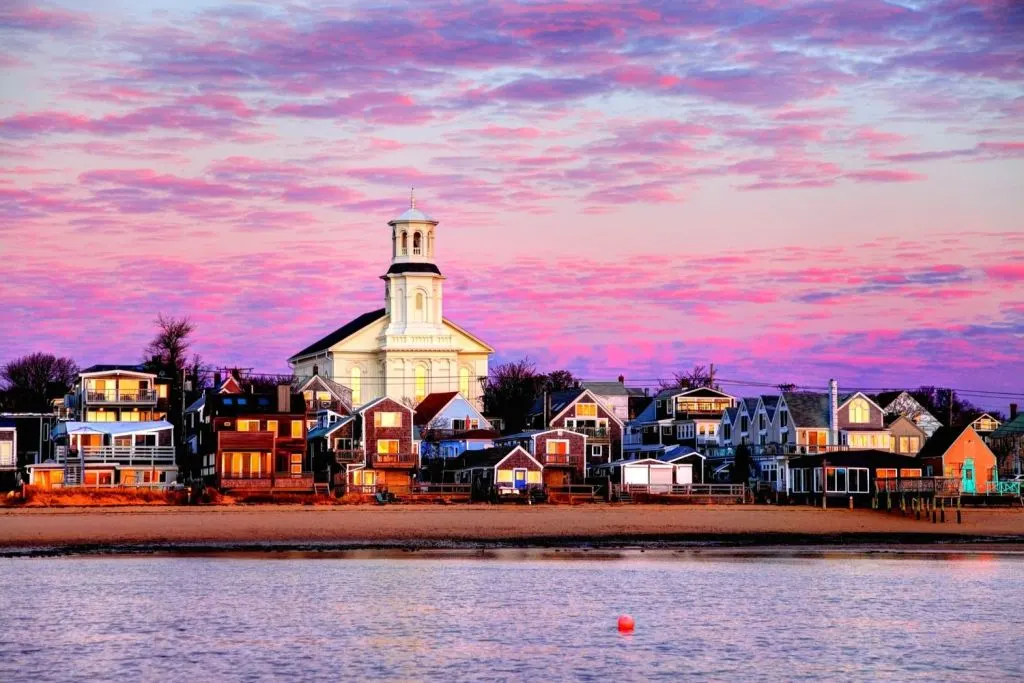 Explore Pilgrim Monument & Provincetown Museum
Why You'll Love It: The Pilgrim Monument is the first thing you notice as you approach Provincetown. The monument was founded in 1892 to recognize the Mayflower Pilgrims' first landing in the new world in Provincetown before sailing on to Plymouth. The tower is 252 feet tall.
The Provincetown Museum celebrates the arrival of the Pilgrims and the maritime history of the region. There are many displays for old and young alike. The town's first fire engine is located at the museum.
Price: Admission to both is $12 for adults, $10 for seniors and $4 for kids ages 4 to 12.
Address: 1 High Pole Hill Road, Provincetown
What's the Word: One patron said, "We really enjoyed this. The monument was a great tribute to the actual first landing of the Pilgrims at Provincetown on the Cape. The view was fantastic from the top, but not as impressive as the museum, which was far from an afterthought! We learned so much here! Lots of planning and careful collection of artifacts, as well as a well-documented history. Truly Excellent, and worth admission without the tower!"
Cape Cod Vibe Score: 9.5/10, history and a tower…Bonus!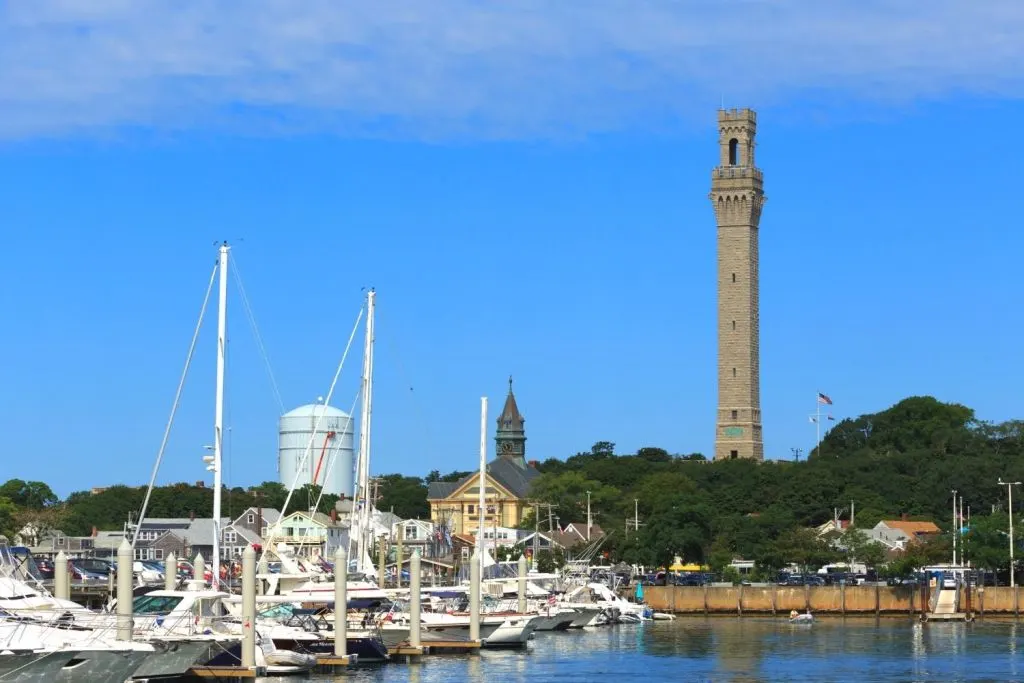 Check out the John F Kennedy Hyannis Museum
Why You'll Love It: Take a quick glance into the life of one of the most beloved presidents of our time through photographs and memorabilia. The original negatives of nearly all of the 70 images on display were lost forever in the terrorist attacks on Sept. 11, 2001, when the Twin Towers fell, destroying the vault containing more than 40,000 negatives of Kennedy family photos. The displays tell the story of Kennedy, his family and how Cape Cod shaped him.
There is also a display about JFK, Jr., his precocious youth and tragic death.
Price: Seniors $11, Adults (18-61) $13, Youth (6-17) $7
Address: 397 Main Street, Hyannis
What's the Word: Christopher Carfagna said on Google reviews, "As a history buff, this place really scratched my itch! Lots of amazing and heart wrenching details about the life of our 35th president. I wish I had given myself more time to explore further."
Cape Cod Vibe Score: 8/10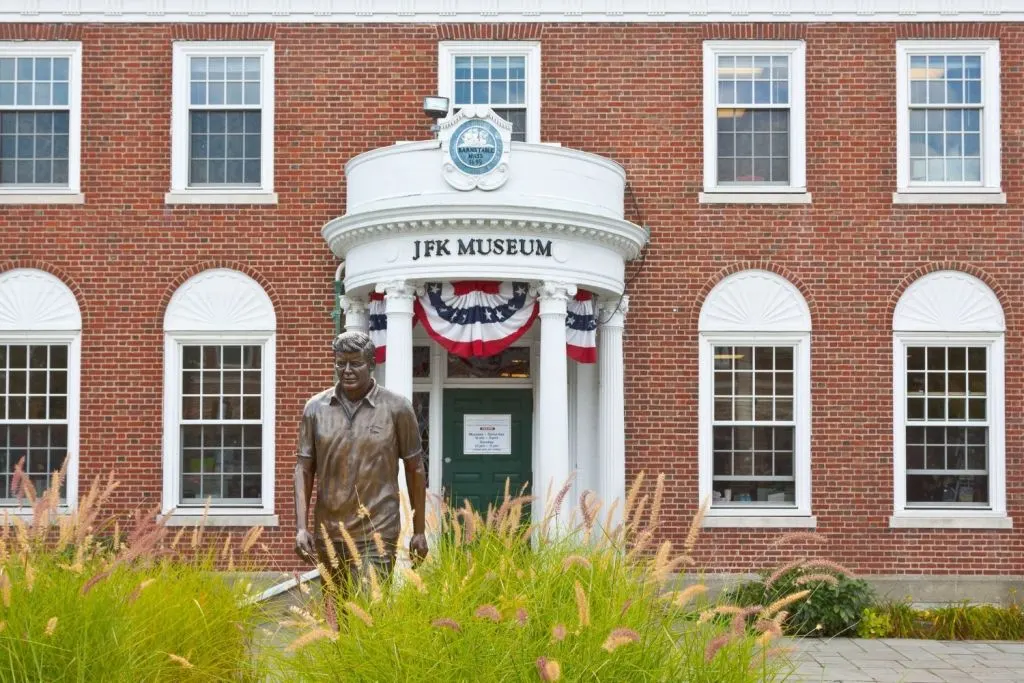 Explore Nantucket Island
Why You'll Love It: Thirty miles off the coast of Cape Cod, this idyllic island community welcomes visitors to swim at the beaches, hike and sightsee. On the Nantucket Chamber website, they have a link where you can plan your day trip.
Price: Round trip tickets from Hyannis, on the high-speed Hi-Line Ferry is $77 for adults, children (5-12) $51, and bikes are $14. The Steamship Authority High-Speed Ferry is a little less expensive. Ferries also depart from Bedford, MA, New York City and Harwich Port, MA Overnights on the island are over $300 for the least expensive room.
Address: Hy-Line Cruises, 34 Straight Wharf, Nantucket, MA 02554
What's the Word: One resident said this about Nantucket, "Nantucket is a town like no other. Being an island, separates it from the norms of regular lives to begin with. The sense of community is what keeps families and friends coming back for years and staying here for decades. Everyone has a place and plays in important role in the ecosystem that is this vibrant island."
Cape Cod Vibe Score: 8/10.
Provincetown Brewing Company
Why You'll Love It: At Provincetown Brewing Company you can drink beer and support local causes and organizations.
For each beer sold, PBC donates a percentage to organizations from LGBTQ+ rights to conservation and more.
They are passionate about brewing quality craft beer with names like "The Bearded Mistress", "Crandaddy Sour" and "Power to the Pilsner."
Price: Beer flights range from $11 to $25. They have a large menu featuring bar food.
Address: 141 Bradford Street, Provincetown
What's the Word: Dmitriy Ark said on Google reviews, "What an amazing local brewery. Owned and operated locally by folks who live on the Cape. Plus, some of the proceeds from sales go to local charities. Amazing beer and such a warm, welcoming atmosphere."
Cape Cod Vibe Score: 8/10, for local guys making beer.
Cape Cod Winery
Why You'll Love It: Nothing says Cape Cod like wine from the region. Cranberry, blueberry and strawberry flavored wines showcase the agriculture of the area. The owners are usually on site during the summer months. If you love the wines, you can purchase a bottle or two and they have a wine club in the works.
Price: Wines are priced by the bottle and glass. Bottles are from 16.99 to $20.99 depending on the type of wine.
Address: 4 Oxbow Road, East Falmouth
What's the Word: Brian Mesa said on Google reviews, "Wonderful experience. Great place for a relaxing yet romantic time…We had a flight of wines, they were all very delicious. I was pleasantly surprised that the flight came with a souvenir glass."
Cape Cod Vibe Score: 8.1/10. Wine close to the vine.
Atlantic Oaks Campground
Why You'll Love It: You'll love Atlantic Oaks Campground for its convenience to area attractions like the National Seashore Salt Pond Visitor Center, the Cape Cod Bike Trail, which is right outside the park, as well as restaurants and shops. Provincetown is about 30 minutes away.
Price: At peak season it's $85 per night for water, 50-amp, sewer and cable, $79 for 30-amp and full hookups and $49 for tent sites. Dogs are $4 per night.
Address: 3700 State Highway 6, Eastham, MA
What's the Word: Kernsie on campgroundreviews.com said, "From the moment we arrived until when we pulled out, the experience exceeded our expectations. The entire property was meticulously kept. Shower and bath houses were always clean…Staff was friendly and available."
Cape Cod Vibe Score: 8/10. It's a great place to stay and play on Cape Cod.
Harbor Hotel in Provincetown
Why You'll Love It: Harbor Hotel is like an oasis on the tip of Cape Cod. Its modern retro look welcomes visitors. This awesome hotel has a heated pool and access to the beach. They rent electric bikes and scooters and peddle bikes.
Harbor Hotel is a unique destination in one of the most unique places in the US. Located in downtown Provincetown, shopping and finding unique places to eat is a short walk away.
Price: A little over $100 per night for two
Address: 698 Commercial St., Provincetown, MA
What's the Word: Kristina K said on Yelp.com that "The clean heated pool area was youthful, beautiful, palm tree decor, hammocks and an outdoor bar with friendly bartenders that served food, and corn hole for people that suck at sports. It's an outgoing loud-ish place, but the noise dies down early so it can adhere to both loud and quiet people."
Cape Cod Vibe Score: 9/10
Enjoy the Best Things to Do on Cape Cod
From quaint villages, seafood shacks, lighthouses, and more, Cape Cod is the ultimate relaxing summertime getaway.
Be sure to check out some of the places on this list to have the ultimate experience in Cape Cod and the surrounding area!
Discover the Best Free Camping Across the USA
To be honest with you, we hate paying for camping. There are so many free campsites in America (with complete privacy).
You should give it a try!
As a matter of fact, these free campsites are yours. Every time you pay federal taxes, you're contributing to these lands.
Become a FREE CAMPING INSIDER and join the 100,000 campers who love to score the best site!
We'll send you the 50 Best Free Campsites in the USA (one per state). Access the list by submitting your email below: