How to Spend a Day in Peoria, Arizona
The Phoenix metropolitan area spreads out in all directions, covering over 500 square miles. Northwest of the sprawling city, you'll find the growing community of Peoria, Arizona, and the many attractions it has to offer.
Peoria is a sports-minded city that loves recreation, both inside and out. Follow our lead for an exciting and educational tour of this fun and lively spot in sunny south-central Arizona.
Let's dive in.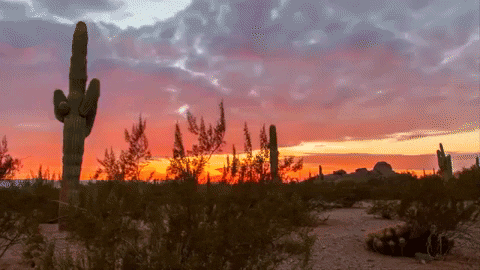 About Peoria, AZ
With a population of around 162,000, Peoria, Arizona, is a neighbor to other great suburbs like Glendale and Surprise. Money magazine has named it one of its "Top 100 Places to Live," and we're going to tell you why.
In the Salt Valley on the Sonoran Desert's northern edge, the community is diverse and vibrant. The New River Trail that runs through town has heavy traffic from walkers, joggers, and cyclists. Lake Pleasant offers almost unlimited opportunities for recreation on the water – even a riverboat for relaxing scenic cruises.
With no less than five golf courses, golf is another big attraction for residents as well as visitors. Peoria has a big baseball presence, too. For example, both the San Diego Padres and the Seattle Mariners have their spring training facilities here.
Peoria has sweltering summers, with July and August regularly seeing triple digits. Winters in this low-desert locale are milder here than in places with higher elevations, however. The months of March, April, and November are considered to have the most comfortable weather. Count on less than 10 inches of rain a year (mostly from summer storms) and hardly any snow.
Travel Tip: Plan your trip to include visiting 7 Magical Desert Towns.
How to Spend a Morning in Peoria, Arizona
Address: 8405 W. Peoria Ave., Peoria, AZ 85345
Order your eggs just how you like them and choose from sides like biscuits and gravy, home fries, and diced ham. Three-egg omelets with your choice of ingredients are another popular option. Mexican flavors include breakfast burritos, bean tostadas, huevos rancheros, and menudo (on weekends).
Reasons to love it: Big portions and friendly service, and you might catch up on the news and gossip of the day. You can tell when a place takes pride in what they serve, and it certainly shows here at this low-key modern diner.
The river is dry most of the time, and the trail stays busy. Located along the scenic riverbed, this 16.8-mile paved surface is a great way to experience Peoria's landscape.
Along the way, the uninterrupted route gives a glimpse of the natural scenery as well as neighborhoods, businesses, and parks. The Rio Vista Community Park has a lake at its center and offers a skate park, splash park, picnic areas, ball fields, and more. Share this lovely space with runners and riders of all ages with a common goal of enjoying the outdoors.
Afternoon in Peoria, Arizona
Address: 16067 N. Arrowhead Fountains Center Dr., Peoria, AZ 85345
Their signature wood-fired steaks are the specialty, but you might want to save that for tonight. Mix it up instead with a soup and salad combo or put in an order for one of Firebirds' mouthwatering burgers.
Regulars return for Cilantro Grilled Chicken and Crème Brulee Cheesecake.
Reasons to love it: Firebirds is a chain based in Charlotte, N.C., but it has a name and an atmosphere appropriate to Peoria. It's warm and inviting with an ambiance that might remind you of a mountain lodge. Think upscale flavors at a moderate price.
Visit the Challenger Space Center
Have you always wanted to blast off into space? Astronauts make up a very exclusive group, but everyone can get a small taste of the experience at this unique learning center.
There are simulated flight missions as well as a planetarium, space camps, lectures and telescope classes. It is also a living tribute to the men and women who died tragically in the 1986 space shuttle explosion.
Play at the Rio Vista Recreation Center
There's something for everyone here. You'll likely see lots of local families enjoying themselves, too. In many ways, the 52-acre Rio Community Park is the heart of Peoria.
Its centerpiece is a multifaceted rec center that's home to indoor racquetball courts, a gym with lots of exercise equipment, and a rock-climbing wall. In addition, it's a public gym and a center for group yoga classes.
How to Spend an Evening in Peoria, Arizona
Address: 9712 W. Northern Ave., Peoria, AZ 85345
Menu Options: Treat yourself to something nice, like fine dining with steak and lobster. The Chilled Seafood Tower or the Sweet Chili Calamari are terrific starters. Classic cuts include the Main Filet Mignon and the Prime Dry-Aged Ribeye with a choice of signature butters.
On the other hand, if you're not in the mood for beef, the Truffle-Poached Lobster and Miso-Glazed Chilean Sea Bass get high marks.
Other reasons to love it: Fleming's serves up high-end flavors, and the service is elevated, too. Enjoy the refined feel of a classy restaurant with its linen tablecloths and attentive but not intrusive wait staff.
Address: 16554 N. 83rd Ave., Peoria, AZ 85345
Drink Options: One of Peoria's favorite watering holes. Grab a glass of wine or a cocktail, or select from their lengthy beverage list. Specials include Soco Lime Shots and Moon Juice.
Reasons to love it: It's a casual sports bar that's friendly and comfortable like a neighborhood pub. Therefore, this cornerstone of the sports complex entertainment district is sometimes packed. It's likely, though, that you can stretch out in a booth, relax and catch a great game on TV.
Be Entertained at the Arizona Broadway Theatre
New York City is 2,400 miles away, but Broadway shows embark on a Western tour to Paradise Lane. The professional dinner theatre showcases Broadway-style performances up to eight times a week. In addition, it offers full-service dining and a full bar in a luxurious auditorium that seats 400.
A VIP balcony accommodates an additional 44 people, with tables for two or four. The top-tier level of the productions has caught many by surprise. For instance, shows have included "Chicago," "Mamma Mia," and "La Cage aux Folles."
Where to stay in Peoria, Arizona
Roadrunner Campground
Address: North Overlook Road, Peoria, AZ 85345
About the park: Roadrunner Campground and Picnic Area has 72 sites for RVs (plus 20 more for tents). All sites have water and electric hookups, and there are also showers and restrooms on the premises. Other amenities include a dump station, picnic tables, grills, and fire rings.
Why you'll love staying here: Lake Pleasant is metro Phoenix's hotspot for recreation on the water. Its boat docks and beaches make it a popular destination for scuba diving, water skiing, sailing, and windsurfing, as well as fishing. The Discovery Center trail is an easy half-mile loop that offers lovely desert views.
A Day in Peoria AZ
The Phoenix area averages more than 300 days of sunshine a year, and that's a big reason why it's such a popular place to live and visit. Peoria is one of the many suburbs that helps make this metro area the fifth most populated area in the United States. As you can see, it's got a lot more going for it than just the inviting weather.
Discover the Best Free Camping Across the USA
To be honest with you, we hate paying for camping. There are so many free campsites in America (with complete privacy).
You should give it a try!
As a matter of fact, these free campsites are yours. Every time you pay federal taxes, you're contributing to these lands.
Become a FREE CAMPING INSIDER and join the 100,000 campers who love to score the best site!
We'll send you the 50 Best Free Campsites in the USA (one per state). Access the list by submitting your email below: