What is The Allstays App?
The Allstays app has saved many campers time and money with its comprehensive information.
Are you looking for a great camping spot or a nearby place to dump your tanks? Need to find the closest Bass Pro Shops store for some fishing gear or a Costco to replenish your food supply?
Look no further than the Allstays app because they've got all that and much more.
Let's take a look!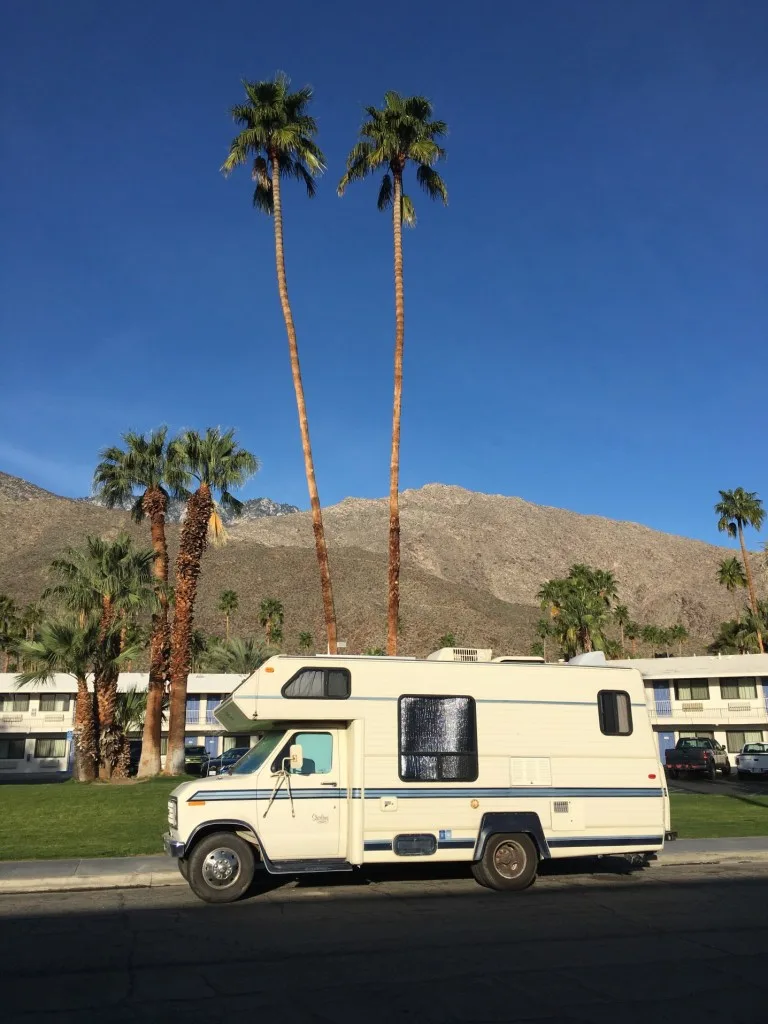 What is Allstays?
Allstays is a must-have app and website for RVers and campers traveling in the United States or Canada. A traveler's life-saver that allows you to plan or look for something you need now, Allstays is an excellent way to find whatever you need as you travel.
The Allstays interface can be used in a variety of ways. But the opportunity to add filters that tell the app what you're interested in is where it really shines.
For example, you can find a free place to park your rig overnight in your current vicinity. Look for Cracker Barrels, Walmarts, Cabelas, and other RV-friendly places to stay for the night. Or you can find a remote tent camping spot. Either way, you can see what other campers have said about their experience at that location.
The Allstays Website
The Allstays website allows you to use all of the Allstays search and information features whether you're an Apple device user or an Android user. You can also access the Allstays website on your computer and navigate an immense amount of information there.
On any device, you can go to your search engine and use the Allstays website from there.
Allstays Pro can also be accessed via the website. Allstays Pro is a separate service that offers more features and thousands of more places than the regular website for around $30 a year.
What is the Allstays Camp & RV App?
The Allstays Camp & RV app is offered through Apple's App Store for a one-time cost of 9.99. Unfortunately, it's not yet available on Android.
The app uses Apple's Location Services to know where you're located. It then shows everything around you based on the filters you select.
Example Walkthrough
So, for example, let's say you've set up the app to show you Walmarts, gas stations, truck stops, Cracker Barrels, Elks Clubs, and hospitals. When you open the app, it will immediately bring up all of these places near you on the map.
You'll see how to get there, of course, and you can follow the map to do so.
Then, if you tap on the Walmart symbol, for example, the app display exactly how far away the closest Walmart is. If you tap on the information icon, it will give you more information about that particular Walmart.
You'll see everything from the GPS coordinates and text directions to the website and weather for that location. In addition, you can click the phone number and call for permission to stay.
When you look at the location information, you'll see notes and reviews from other travelers telling you that this Walmart has a Tire and Lube division and a Vision Center.
They'll say when they stayed there and where they were asked to park. The reviews may also advise if the area is loud at night, sketchy for any reason, near a Starbucks, and if and where you can get a WiFi signal!
You can then send the location to Apple Maps or Google Maps with the touch of a finger and drive straight to that location for some groceries and a night's sleep.
But let's say you read that Walmart was in a sketchy location. Zoom out on the map a bit, and you'll see there's a Cracker Barrel or another Walmart 15 minutes away. You choose to drive there because reviewers say they had a wonderful experience. Easy!
Is the Allstays App Worth It?
The Allstays Camp & RV app is unquestionably worth every penny of the $9.99 price. The app will certainly pay for itself the first time you use it to find a free overnight stay.
There are so many handy features for travelers who are RVers or tent campers looking for remote campsites. Most reviewers state without hesitation that it's their go-to camping app and one of their favorite travel apps overall.
Allstays App Features
In addition to the points noted above, the Allstays app will show you where you can overnight for free at casinos, city parks, and rest areas. It will also indicate boondocking areas on Bureau of Land Management (BLM) land, Army Corps of Engineers locations, and National Forest locations. Looking for hike-in or dispersed tent camping? The Allstays app has the information you need to identify where you'd like to camp, how to get there, and what to expect when you arrive.
Is your gas tank getting low? Consult the Allstays app, and you'll be shown the nearest gas station. Along with the exact distance you'll need to drive to get there, it'll also tell you what kinds of services you'll find when you arrive. Or are you getting a little low on propane? The app can display exactly where to go to fill your tank. Need to find a dump station? Check the Allstays app.
You can plug the height of your RV into the app, so you'll know when areas of low clearance of particular interest to you are ahead.
You can check NOAA Weather by GPS or get information on road grades to choose your best travel route. The app even has information about road conditions and state laws.
We could go on and on about the kind of information this app provides, but you'll appreciate it most when you're on the road using it!
How to Use the Allstays App
As previously noted, when you open the Allstays app, you'll be taken to a map using your current location. On the map's interface, you will see a little icon of a filter. When you touch on that filter, you'll see dozens of choices for you to select (or not) to tell the app what information you'd like to see whenever you open the app.
Among the options, you can select county and city parks, independent campgrounds, KOA campgrounds, National Parks, free overnight parking, National Wildlife areas, state and provincial parks, and many more places. Once you select the places you want to see, every time you open the app you'll see icons on the map showing you all that are near your current location.
The same is true for all other features of the app. You may choose to see covered bridges, low clearance at 13-14 feet, RV services, certain road grades, particular stores, and truck stops. Once you've selected your choices, every time you open the app, there they'll be.
You can also search in any state or throughout Canada. You type the state, city and state, or province into the search box, and you'll be taken to a map of that location. Once again you'll see all of your selected interests right there on the map.
Other Apps Created by Allstays
Allstays is responsible for creating other apps in addition to their flagship app. Let's take a look at them in brief.
RV Dumps
For a one-time cost of 2.99, you can purchase the RV Dumps app. This shows you where the closest RV dump stations are. This app uses the same data that the Camp and RV app uses with the dump station filter applied.
RV Dumps notes your location and shows you up to 150 points on the map where there are dump stations.
Walmart Overnight Parking
If you're only interested in information related to Walmarts along your traveled path, Allstays offers an app called "Walmart Overnight Parking" for 2.99. This app shows all Walmarts in the United States and Canada.
You can filter the map to see Walmarts that offer fuel, a pharmacy, a restaurant, and other amenities. As always, the app includes a map and displays up to150 points.
Here's the Don'ts of Walmart Camping.
Military FamCamp Campgrounds
Military FamCamp Campgrounds is another app created by Allstays, and this one is free. This app shows you U.S. Military campgrounds and RV parks throughout the United States.
Like the original Allstays app, this one has extensive map filters allowing you to select only the information you want to see. Allstays provides this app free and without ads in gratitude to current and former military personnel.
Allstays App For All Your Needs
If you're looking for an all-around great travel app for RVers and campers of all kinds, the Allstays app is truly brilliant. It's no wonder this app is as popular as it is. The vast amount of information available and the integrated map interface combine to make the Allstays app one you'll want to grab before you head out on your next trip.
Discover the Best Free Camping Across the USA
To be honest with you, we hate paying for camping. There are so many free campsites in America (with complete privacy).
You should give it a try!
As a matter of fact, these free campsites are yours. Every time you pay federal taxes, you're contributing to these lands.
Become a FREE CAMPING INSIDER and join the 100,000 campers who love to score the best site!
We'll send you the 50 Best Free Campsites in the USA (one per state). Access the list by submitting your email below: