All The Wrong Reasons Lead RVers To Fort Stockton Texas
Fort Stockton, Texas, is not high on anyone's list of fabulous RV stops. Certainly, most RVers hit the road dreaming of stunning locations and picture-perfect campsites as they crisscross the nation.
However, on occasion, we experience a few destination "duds" that help us appreciate the more scenic and engaging places along the way. And let us be clear, Fort Stockton is probably the most popular dud among all RVers.
But the historic frontier town of Fort Stockton serves a purpose for drivers tired of the unending West Texas wind and dust. So we feel it deserves our thanks for opening its arms to welcome us.
Let's dig into why you should stop in Fort Stockton!
Why Are RVers Headed To Fort Stockton?
It's a long way from El Paso to San Antonio, two larger Texas cities that connect the Lone Star State's Hill Country to the West Texas desert.
It's a good nine-hour drive through arid topography and miles and miles, and miles, of empty terrain. There's nothing on that section of asphalt that would grab a driver's attention. Nothing that is, except Fort Stockton.
Pro Tip: Here's how long it takes to drive through all of Texas.
The Benefits of Stopping in Fort Stockton
Fort Stockton is conveniently located about halfway between El Paso and San Antonio. It offers respite to tired RV drivers, truckers, and anyone needing relief from brutal sandstorms and desert heat. The town is really nothing more than a way station for travelers. When it comes into view, most cannot pass it by, needing a break from the monotony of the day's journey.
Most RVers are familiar with the gas stations in this old army post, as they haven't seen one since filling up at the New Mexico border. Stopping here is required to keep the coach fueled up for the trek toward The Alamo.
So campers collect in the one and only Walmart parking lot. They stock up on goods and groceries or grab a bite at one of the fast-food joints close by.
Travelers may even choose to park overnight here, waiting out a Texas dust storm. But wait for morning to breaks. Every trucker, tourist, and RVer hops back on the interstate in hopes of reaching old San Antone by mid-day.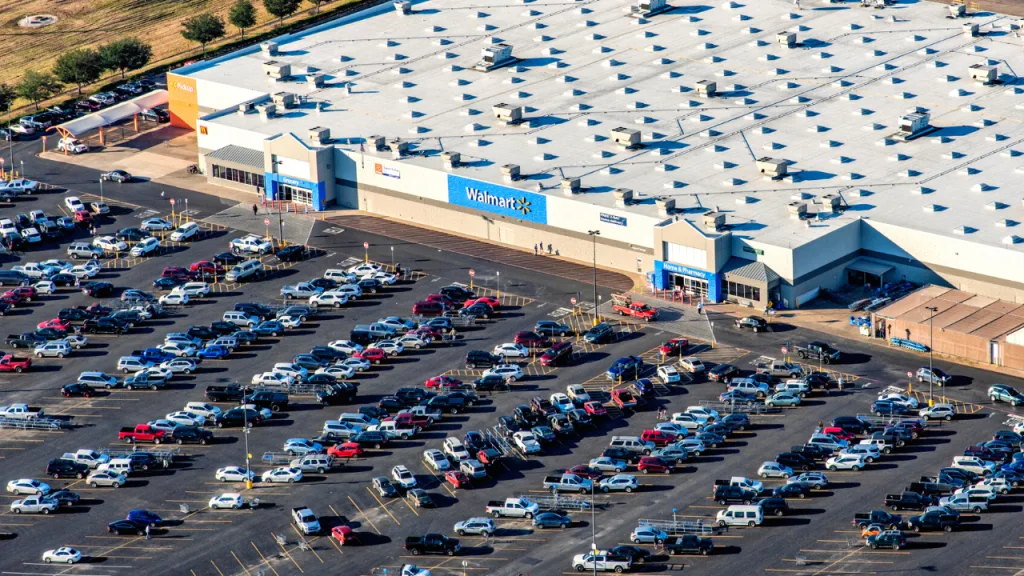 Why Fort Stockton is Only Good For A Quick Stop
Because of its not-so-photogenic location, Fort Stockton is not a mecca for vacation lovers. The town grew around a fort built to protect travelers on the Great Comanche Trail to Chihuahua.
And much like today, the town provided shelter, water, and food to weary sojourners. Travelers now, as then, don't find a lot to do or see here, except for the original fort and one of the world's largest roadrunner statues, named Paisano Pete.
What Services Are Available?
Fort Stockton offers several services to the itinerant traveler, including fuel, food, and rest. Almost all their traffic is derived from people driving down Interstate 10, so businesses are thrilled when customers walk in. You'll find many gas stations and a couple of truck stops close to the highway. In addition, half a dozen motels provide overnight accommodations to those traveling by car.
You won't have any problem locating sustenance, either. Many restaurant chains are well-represented in Fort Stockton. You'll find most of these on the I-10 business loop through the center of town. Mechanics have shops scattered throughout the area. You'll also find a few hardware stores and RV parks for those who need to stick around for repairs.
Is Stopping In Fort Stockton Worth It?
It should be a prerequisite for all travelers in West Texas to stop in Fort Stockton. It's definitely a necessary rest stop strategically placed to give tired drivers some time off and rigs a well-deserved break.
The Walmart is very welcoming to RVers, allowing overnight parking. Most of the fuel stations are easy in and easy out. In addition, it's gratifying to spend some cash on services in a town that seems to exist purely to cater to travelers' needs.
There Are Good Reasons to Stop in Fort Stockton
Although it's not on a scenic byway or overlooking an idyllic backdrop, Fort Stockton serves an important purpose for those of us who travel. Like many towns along our way, it provides support for rest, relaxation, and fuel for our rigs and bodies. And if those aren't good enough reasons to pause in this old western town, there's always the hallowed roadrunner to visit!
Discover the Best Free Camping Across the USA
To be honest with you, we hate paying for camping. There are so many free campsites in America (with complete privacy).
You should give it a try!
As a matter of fact, these free campsites are yours. Every time you pay federal taxes, you're contributing to these lands.
Become a FREE CAMPING INSIDER and join the 100,000 campers who love to score the best site!
We'll send you the 50 Best Free Campsites in the USA (one per state). Access the list by submitting your email below: