Can The Jeep Compass Tow a Camper Trailer?
Jeep has a long and classic American history, starting as a military vehicle in the 1940s. The Jeep Compass is built for modern times but holds on to some of that workhorse legacy.
The Jeep Compass is a compact SUV with an impressive amount of towing capability for its size. But, does it have what it takes to tow a travel trailer?
Let's find out!
Jeep Compass Towing Capacity
How do 2,000 pounds of towing capacity grab you? That's what the Compass offers when fully equipped with an optional towing package. The package adds extra features like a four-pin wiring harness and a Class III tow hitch receiver.
This cool and stylish little SUV also has advanced technology features designed to keep your trailer steady.
The key to this performance is the Compass's overachieving 2.4L Tigershark engine, which generates 180 hp and 175 lb-ft of torque. This particular motor is standard for all six of the different Compass configurations. It's paired with a 6-speed automatic transmission except for the off-road-ready Trailhawk version that has nine gears.
Other Jeep Compass Towing Related Specs
Another feature that could be a big help for RVers is Jeep's ParkView Rear Back-Up Camera. You can literally see what you're doing when you're backing up to hitch your trailer.
In addition, a Selec-Terrain Traction Management System allows you to customize your towing performance to suit the conditions on the ground. You can manually select a setting for these different drive modes: snow, sand, mud, and rock.
Hill Descent Control, exclusive to the 4WD Trailhawk, monitors braking, speed, and throttle as you tackle steep inclines.
The Compass' gas mileage is pretty impressive, too. In fact, the estimated mpg is 22 in the city and 31 on the highway.
Can the Jeep Compass Tow a Camper Trailer?
The Jeep Compass can definitely tow a travel trailer – as long as it's not very big. A towing capacity of 2,000 pounds is just a fraction of what a full-size truck will tow.
Or even a full-size SUV, for that matter. Trying to pull too much weight can do serious damage to a tow vehicle, even if it's just for a short-haul.
Pro Tip: Here are our favorite crossovers SUVs for towing.
What Kind of Campers Can the Compass Tow?
Many manufacturers are marketing ultra-light travel trailers these days. Certainly, many would make suitable companions for the Compass. Other possibilities include teardrop trailers, which sleep just one or two people and are designed to be aerodynamic.
In other words, don't set your sights too high. Though 2,000 pounds is the maximum capacity, you'll need to look at camper trailers whose dry weight is slightly less.
After all, weights add up quickly when you're filling the trailer with furnishings, equipment, and supplies. A typical generator, for instance, hits the scales at around 100 pounds. With a gallon of water weighing just over eight pounds, water tanks are a major weight factor, too.
Keep in Mind: These micro campers may be your best best for towing.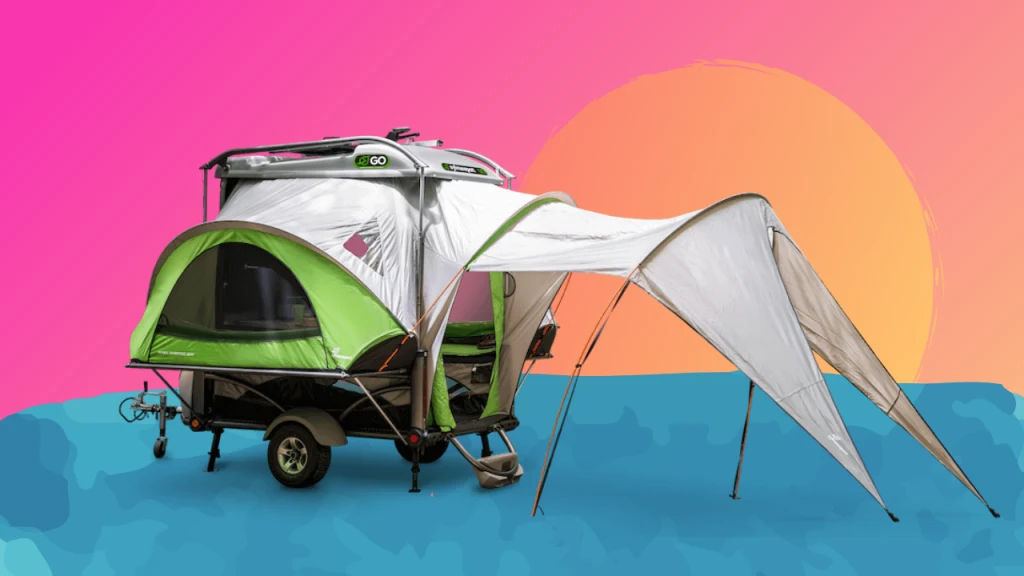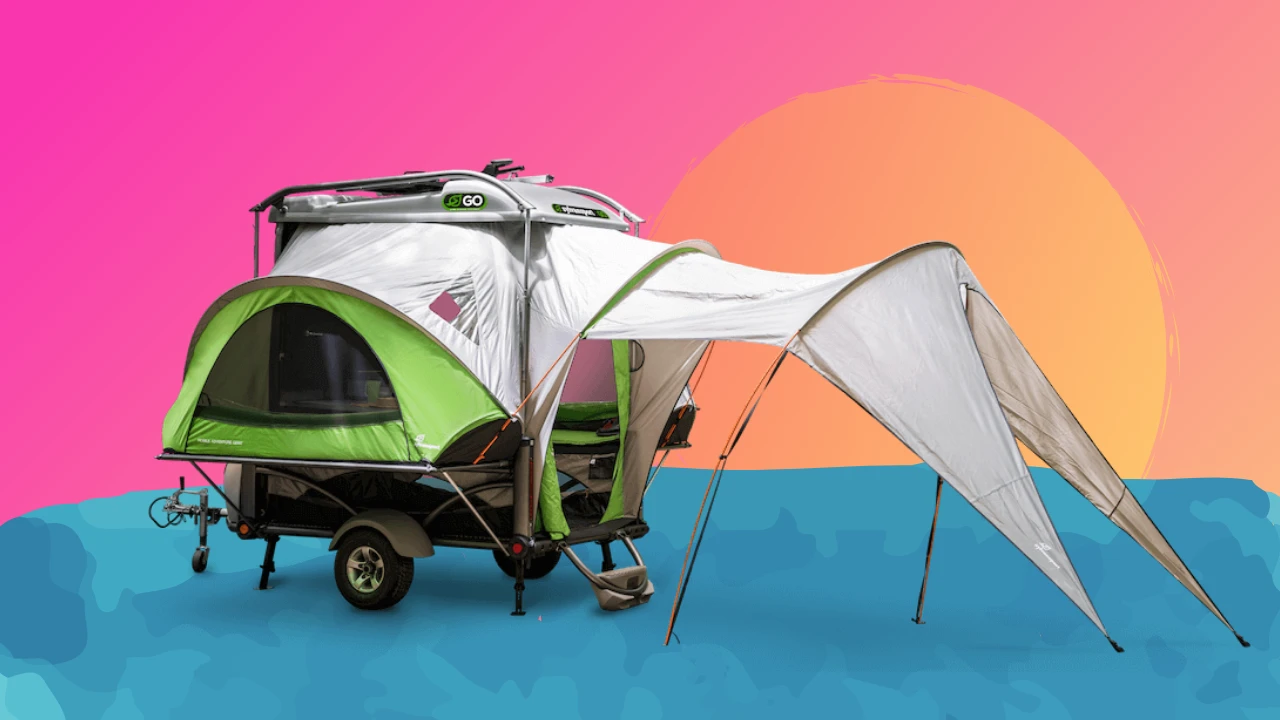 Is the Jeep Compass a Good Car for Towing?
The answer here is yes and no. The amount it can tow is fairly low, but the Jeep Compass has some engineering designs that make towing easier. In addition, it offers a smooth, comfortable ride, tight handling, and lots of space for cargo or extra passengers.
How Much Does the Jeep Compass Cost?
The Jeep Compass Sport is the least expensive model, with a starting suggested retail price of $23,915. The Latitude has an MSRP of $26,160, and the Altitude's price is $27,580 and up. The 80th Anniversary Edition has a base price of $28,215, and the Limited starts at $29,560. The more rugged Trailhawk has the highest sticker price at $31,060.
Is the Jeep Compass 4 Wheel Drive?
Of these different Compass versions, only the Trailhawk is 4WD. The others are front-wheel-drive vehicles.
Which Jeep Has the Best Towing Capacity?
If you're a fan of Jeeps but are looking for something with more towing power, there are a few other choices. Jeep's midsize truck, the Gladiator, has a towing capacity of 7,650 pounds. That's even more than its most powerful SUV, the Grand Cherokee, which can tow up to 7,200 pounds.
The Jeep Compass for Light Towing
Modern Jeeps have all the comforts you'd expect in a passenger vehicle, and a strong work ethic, too. With other, more powerful Jeeps out there, however, the Compass may not be the best direction for a full-time RVer.
Discover the Best Free Camping Across the USA
To be honest with you, we hate paying for camping. There are so many free campsites in America (with complete privacy).
You should give it a try!
As a matter of fact, these free campsites are yours. Every time you pay federal taxes, you're contributing to these lands.
Become a FREE CAMPING INSIDER and join the 100,000 campers who love to score the best site!
We'll send you the 50 Best Free Campsites in the USA (one per state). Access the list by submitting your email below: