What's the Best RV Campground Finder App?
The Internet and mobile apps have revolutionized the RV world, putting hundreds of campgrounds at the tip of your fingers.
These days, RVers may take for granted the ease with which they can find a place to stay and how much information they can learn before they even check-in.
But not all apps are created equal. Today, we'll take a closer look at your choices and what you need to know before relying on one.
Let's dive in!
Finding RV Campgrounds Doesn't Have to Be a Pain
If you've planned an RV trip, you know how much of a hassle it can be finding a place to stay. It can involve scouring guidebooks, Google results, and assorted directories, with no idea whether the information is recent or even accurate.
But it no longer has to be that way. Like just about everything else, the rise of apps has changed the game when searching for campgrounds. Now, you can find up-to-date, comprehensive RV park information instantly. In some cases, you can even book your site through the app.
Best Apps to Find RV Campgrounds
These days, you have more choices than ever when looking for places to stay. We rounded up a list of our top picks.
Allstays
Allstays is one of the best-known and most popular camping apps. It's been the top-selling and reviewed camping app for more than eight years. For $9.99, you'll get permanent access to the app on both iPhone and iPad. Unfortunately, Android users can't use this app, at least for now.
Allstays includes information on more than 30,000 campgrounds in the U.S. and Canada. It includes both private RV parks and public lands. Listings provide crucial information like directions, rates, amenities, restrictions, and more. In addition, filters help you zero in on the exact campground you need, whether you're looking for a primitive boondocking site or luxury RV resort.
Even better, many parts of the app will work even if you don't have internet or a cell signal. You can store data on your phone so that you can find a campground even without service.
Campendium
Campendium relies on its active, 350,000-member strong community to review and vet campgrounds. You can download the app for free, though there are in-app purchases. Unfortunately, it's only available on iOS devices.
Use extensive filters to narrow down your results to exactly what you need. Campendium is especially useful for travelers who are working on the go or otherwise need to stay connected. It includes a cell service report that tells you exactly how many bars you can expect at a given campsite.
For those leaving the U.S., Campendium also offers information on campgrounds in Canada and Mexico.
RV Parky
RV Parky is another completely free service. It doesn't even have in-app ads. In addition, you can get it for iOS and Android, so you'll be able to use it no matter what kind of device you have.
RV Parky provides information on more than 25,000 campgrounds, including free camping spots like Walmart parking lots. Users can leave reviews about their experiences. A wide variety of filters helps you discover specialty parks like military-only, 55+, or casinos. International travelers will also be able to find campgrounds in Canada and Mexico.
RV Parky also offers a nice selection of features for RVers beyond finding campgrounds. The app's trip planner helps you scout out your route with travel time and gas usage estimates. It also includes information on rest stops and RV-friendly gas stations and warnings about low bridges.
You'll also find RV-friendly stores like Camping World or Cabela's marked on your maps.
The Dyrt
If you want one of the largest and most comprehensive directories of RV campgrounds, you may want to look into The Dyrt. The service lets users search more than one million campsites, read reviews, and look at user-submitted photos. It's available for both iOS and Android.
Like many other campground apps, you'll be able to use extensive filters to narrow your search. You can even sort out some well-known campground brands like KOA, Thousand Trails, or Good Sam. In addition, The Dyrt allows you to save your favorites and easily share them with friends or fellow travelers.
You can download The Dyrt for free. Or upgrade to Pro for $36 a year. This premium version includes a trip planner, camping maps, and discounts at campgrounds and on camping gear. Pro subscriptions also grant you offline access to some features.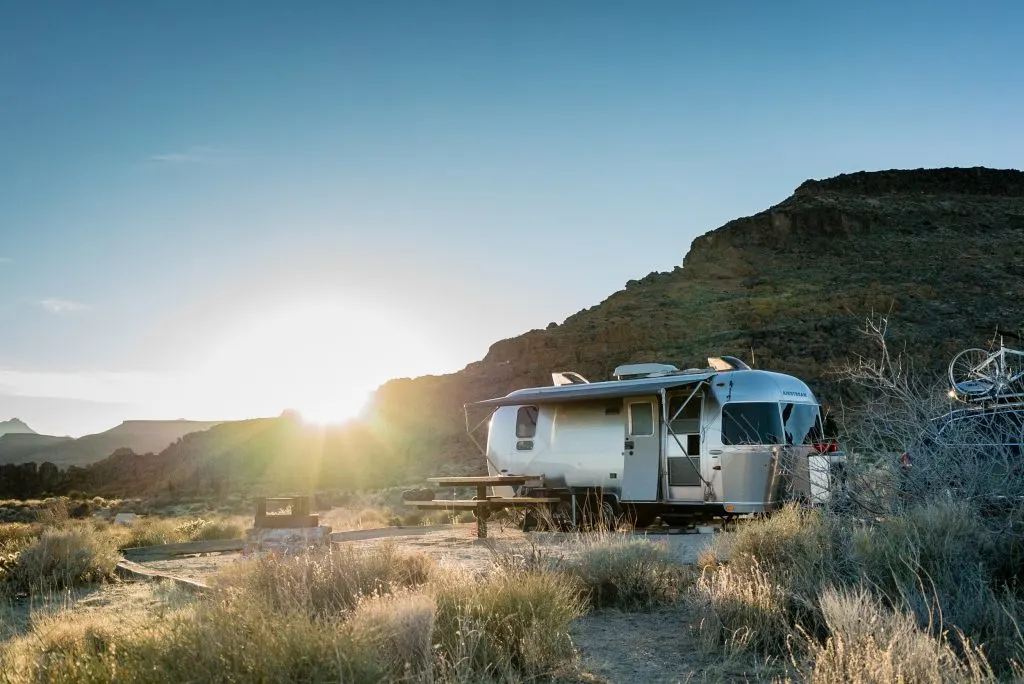 Recreation.gov
For those looking specifically for campgrounds in national parks or on other federal lands, Recreation.gov is your best bet. The government offers the service for free. You can find it for both iOS and Android devices.
While your results will be more limited while using this app, they'll also be more targeted and specific. You can focus on glorious public lands and ignore expensive RV resorts or grimy parks. The app shows real-time availability, as well as site details, reviews, and more. Unlike the other apps we've listed, you can also book your site through this app.
Beyond finding campgrounds, the Recretation.gov app allows you to book tours and tickets to attractions on federal lands. At certain campgrounds, you can even pay for your campsite simply by scanning a QR code.
RV Life
RV Life is known for its "by RVers, for RVers" GPS designed to help you safely travel on roads not always prepared for RVs. But it also offers a campground locator with more than 10 million data points on more than 20,000 campgrounds. You'll have access to tips, reviews, photos, and more from fellow travelers. Plus, you can download the information to access while offline.
RV Life is available for free as both an iOS and Android app. However, to filter campgrounds or use the app offline, you'll need to spring for a subscription for $20 a month or $50 a year.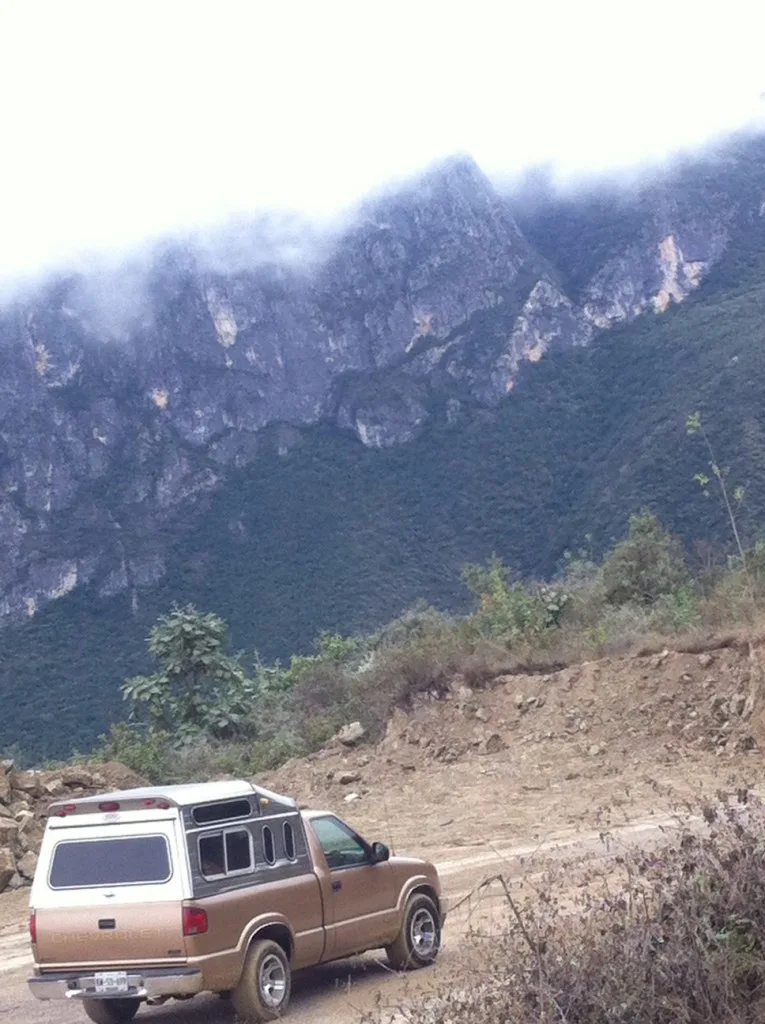 Tips for Finding the Best RV Campgrounds with Apps
Here are some tips and tricks you should keep in mind to make the most of these great apps.
Use Multiple Campground Apps
As valuable as any of these apps are individually, the real power comes from their collective wisdom. If you're coming up empty on Allstays, try others like Campendium or The Dyrt. If those don't work, keep searching on the remaining apps.
Furthermore, some campgrounds may only show up on certain apps. This would include certain federal lands only accessible via Recreation.gov. Chances are, this strategy will ensure you can always find at least some options.
Even if the same listing is available on multiple apps, you may also benefit from additional information, pictures, or other context to make your decision.
Read Reviews
Reading about the experiences of other campers is the number one way to help figure out where to stay. You may find recent complaints about trash or unavailable amenities. Or perhaps you'll learn about programs or attractions you might have otherwise missed.
Reviews can reveal potential issues or benefits you could otherwise overlook.
However, you should always take reviews with a grain of salt. Often, people who had a negative experience are more motivated to leave reviews than those who enjoyed their stay.
RV Campground Apps Make Finding Your Dreams Easier
It's never been easier to get out on the road and find the campground of your dreams. So whether you're looking for an isolated boondocking spot or a luxury RV resort, get searching. These apps can help guide your way. Have you ever tried any of them before? Are there any we missed that you rely on?
Discover the Best Free Camping Across the USA
To be honest with you, we hate paying for camping. There are so many free campsites in America (with complete privacy).
You should give it a try!
As a matter of fact, these free campsites are yours. Every time you pay federal taxes, you're contributing to these lands.
Become a FREE CAMPING INSIDER and join the 100,000 campers who love to score the best site!
We'll send you the 50 Best Free Campsites in the USA (one per state). Access the list by submitting your email below: