Are Yogi Bear Campgrounds Worth the Price?
Yogi Bear Campgrounds have been around since the late 1960s. These campgrounds offer family fun at many locations in the U.S. and Canada, but they can be pricey.
Let's take a closer look at what they have to offer and whether they're worth it.
What Are Yogi Bear Campgrounds?
Yogi Bear Campgrounds, also known as Jellystone Campgrounds or Yogi Bear Jellystone Park Camp-Resorts, are Yogi Bear-themed parks across the U.S. and Canada.
The first Jellystone Park popped up in 1969 in Sturgeon Bay, Wisconsin. Today, you'll find more than 75 of these campgrounds. These themed campgrounds give families a place to camp and vacation with lots of onsite activities.
How Much Do Yogi Bear Campgrounds Cost?
Prices for campsites vary at each campground. The owners of each Jellystone Park franchise can choose what to charge for their site.
Price averages for camping at Yogi Bear Campgrounds during the off-season start around $30 per night for walk-in tent camping sites and go up to $50 per night for a premium RV site. Prices jump during the busier camping seasons and holidays.
You'll pay $55 or more for a walk-in tent site and $95 or higher for an RV site.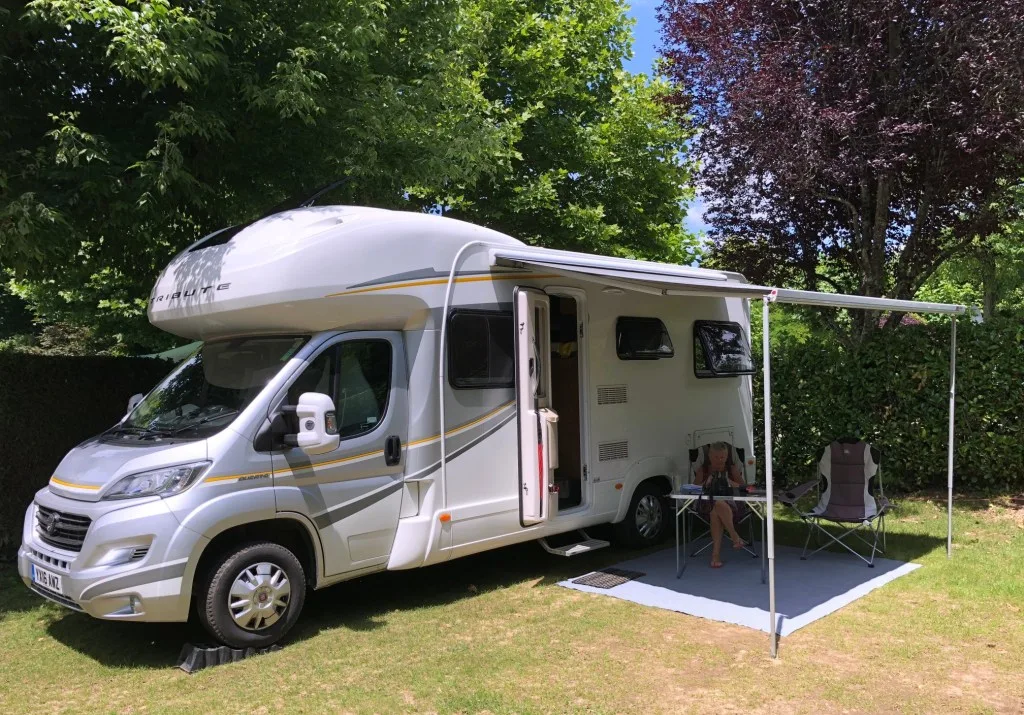 Features and Amenities of Jellystone Parks
Jellystone Parks, including Yogi Bear Campgrounds, are a franchise system, meaning each park varies. But every Jellystone Campground adheres to specific requirements.
You'll always find at least 125 RV sites, a pool, a store, restrooms, laundry facilities, a recreation area, playground equipment, and planned activities.
You might also find extras like on-site water parks, jumping pillows, foam parties, and more.
Activities for Kids at Jellystone Parks
Each campground has planned activities for the whole family. That includes morning flag-raisings, arts and crafts, evening movies and live entertainment, bingo, wagon rides, and themed events during holidays.
Is Jellystone a National Park?
There's no Jellystone National Park. This is a common misconception. In the Yogi Bear cartoons, Yogi Bear lived in Jellystone Park in the Yogi Bear cartoons, a fictional spinoff of Yellowstone National Park.
Yogi Bear Jellystone Campgrounds draw inspiration from the original Yogi Bear cartoons. While many feature family resort-style amenities, none are national parks.
What Are Club Yogi Rewards?
Club Yogi Rewards is a free program offered by Yogi Bear Jellystone Parks. With this program, campers earn club points for every stay at any Jellystone Park. Members can redeem points for free nights or Yogi Bear-licensed merchandise.
Are Yogi Bear Campgrounds Worth the Price?
If you're looking for a true one-stop family vacation experience, these campgrounds may very well be worth the price. These campgrounds are expensive during the on-season. But if you're not spending money on experiences for the family outside the campground, the price can be worth it.
However, if you just want a campground with nice amenities and don't care about the theme or planned activities, save your money. A $55 tent camping spot isn't worth the price if you aren't going to make the most out of it.
Yogi Bear Jellystone Park campgrounds can be great places to bring the kids and have memorable family vacations. But if you're just looking to hook up your RV and relax for a few nights, we don't think the price is worth it. Have you ever stayed at one of these campgrounds?
Discover the Best Free Camping Across the USA
To be honest with you, we hate paying for camping. There are so many free campsites in America (with complete privacy).
You should give it a try!
As a matter of fact, these free campsites are yours. Every time you pay federal taxes, you're contributing to these lands.
Become a FREE CAMPING INSIDER and join the 100,000 campers who love to score the best site!
We'll send you the 50 Best Free Campsites in the USA (one per state). Access the list by submitting your email below: