Is Living in an RV Cheaper Than Renting?
Many people start full-time RV living because they think it'll be cheaper than renting an apartment or house. Is that really the case?
We'll compare average rents nationwide with various RV life scenarios to find out.
Let's dig in!
Average Studio Rental Costs
Comparing RV costs with renting a home is a little tricky.
First, we need to understand that even most studio or efficiency apartments have more square footage than the largest RV. However, these are the closest we can come for our comparison. In addition, it has a lot to do with where you've been renting.
For example, a studio apartment in our hometown of Fairhope, Alabama, costs an average of $779 in 2021 and even less in Madison, Wisconsin, at about $713 per month. But, if you're from a larger city such as Seattle, you're paying around $1,523 per month for an efficiency, and New York City is around $2,800.
The national average, though, for a studio apartment is about $1,641 monthly. So let's go with that for comparison.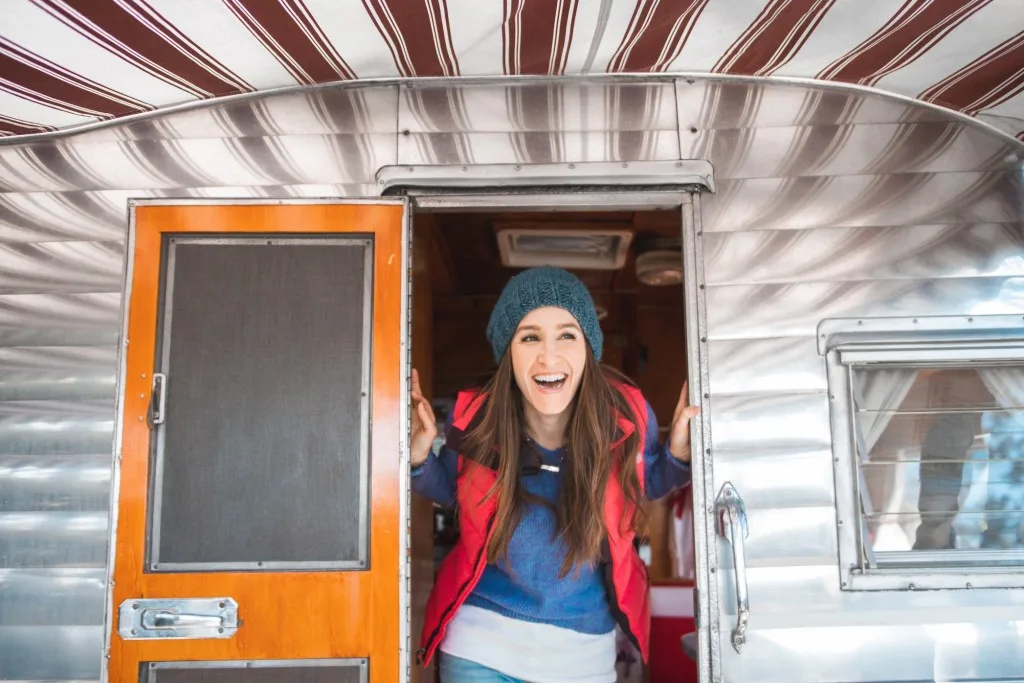 Full-Time RV Living Costs
Living in an RV full-time can include anything from boondocking the majority of the time, staying in a local RV park year-round, to bouncing from resort to resort and everything in between.
Boondocking 'Rental' Costs
If you boondock most of the time, you may have an initial outlay for a solar power setup or a good generator, or both. You might include lithium batteries and even change your toilet out for a composting one.
The pricing for all this varies, depending on what you do, but it's typically an initial cost and not ongoing. We know people who've set themselves up well for anywhere from $2,000 to $10,000 or more.
Your RV 'rent' for boondocking could be anything from nothing up to a small fee, such as $75, to stay at a BLM long-term site for several months to a year. You'll need to find potable water regularly and a place to dump your tanks. Depending on where you're located, these could be free or have a small fee associated with them.
Still, compared to the average national rent, your setup could be paid for within the first few months and certainly within a year. The remaining costs are extremely low, so a boondocking RV lifestyle can certainly be much cheaper than renting.
Keep in Mind: Living in an RV can be cheaper than renting, but here is The Unfortunate Truth of RVing on Social Security
Annual RV Park 'Rental' Costs
In this case, you have two general options: pay annually for a leased lot at an RV park or purchase a lot in an RV community. Many RV parks offer seasonal or year-long rentals or leases that typically cost a few to several thousand dollars annually.
Not all will do this, and most that will don't post their rates, so we suggest you call to talk with them directly.
If you purchase a lot in an RV community, such as an Escapees co-op, you own that space and can often rent it out if you're traveling. Lots can range from $2000 to $50,000 or more, depending on the location, type of hookups, and whether or not it has improvements like a casita or other outdoor living space.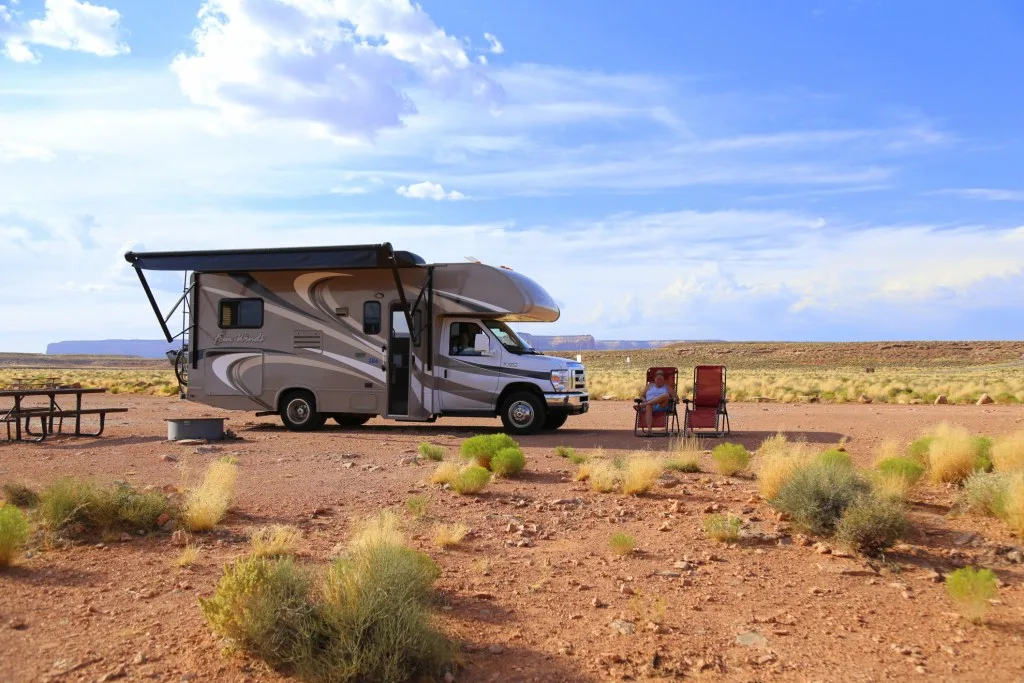 Waiting lists for the better RV communities and lots are long, so put your name on the list sooner than later if you're interested in this option.
Again, how you go about an annual RV space rental makes a difference in your costs versus a rental. The annual lease will likely be a huge cost saving. However, the lot purchase will be a larger outlay at first but should pay off over time.
In addition, look at your travel desires. Do you want to be able to pick up and explore another part of the country? Having a purchased lot might be great as a home base unless you can't afford to travel because of the payment.
Pro Tip: We spoke with Bob Wells from Cheap RV Living, these are his tips for cheap RV living.
RV Resort Hopping
For those who want to travel and want more amenities than boondocking provides, moving from one RV park or resort to another is the way to go. Even most of the basic RV parks across the country have shower and laundry facilities and small pools.
The resorts go above and beyond, providing large or multiple pools, entertainment and activities, and workout rooms. Many also include specialty areas such as wood shops, sewing rooms, and more.
With all those features comes a higher price tag. You can expect site rental fees to cost around $20 to $40 per night or more for a basic park. Some of the more luxurious resorts, such as the Malibu Beach RV Park, charge upwards of $265 per night. Of course, the location, view, and park features will factor into the pricing.
However, you can often significantly reduce costs by staying during the off-season and purchasing a week or, better yet, a month at a time. Longer stays mean more time to explore an area too.
On the other hand, the spendier resorts are still expensive, even for a monthly stop. The rate for a 28-day stay at the above-mentioned Malibu Beach RV Park is $6,116, which reduces your daily rate to about $218. Still, that's $6,100 for monthly rent!
Additional Full-Time RV Living Costs
You'll also need to factor in your living costs. Yes, you'll have fewer household items to purchase and clean. You may even have less clothing to maintain. However, you will have an RV to maintain and repair. Whereas with an apartment, you don't typically pay for upkeep.
In addition, if you're traveling, think about all the extra activities you'll be enjoying and paying for. Exploring all the National Parks, finding adventure at tourist attractions, and potentially eating out more all increase your costs.
Full-Time RV Living Can Be Cheaper Than Renting
You can make your RV life much cheaper or much more expensive than renting an apartment. Where you land along that line is entirely up to you and the kind of life you want to lead. If you're living in an RV full-time, are you living cheaper than when you were renting?
Discover the Best Free Camping Across the USA
To be honest with you, we hate paying for camping. There are so many free campsites in America (with complete privacy).
You should give it a try!
As a matter of fact, these free campsites are yours. Every time you pay federal taxes, you're contributing to these lands.
Become a FREE CAMPING INSIDER and join the 100,000 campers who love to score the best site!
We'll send you the 50 Best Free Campsites in the USA (one per state). Access the list by submitting your email below: