What Is SCV Camping (and How Can You Do It?)
There are so many acronyms in RV travel – GVWR, NPS, FHU campgrounds, FMCA, SCV camping.
Wait, what is SCV? Self-contained vehicle (SCV) camping is camping without the need for outside resources.
If your RV can store fresh water and waste water and provide power (either from batteries or a generator), you have a self-contained vehicle because you don't need restroom facilities, a water source, or electrical hook-ups.
SCV camping allows you to travel and stay almost anywhere!
Let's take a closer look!
What Does Self Contained Camping (SCV) Mean?
Tent camping is not SCV camping. You don't have the ability to live in your vehicle. There are no tanks to hold waste and no running water. You may have a portable battery, but that source won't provide power for very long. As I mentioned above, SCV camping requires your vehicle to be fully contained – no need for outside resources.
Are American RVs All Self Contained?
No. Most are. Class B RVs are not always self-contained. See below for more details about which classes of RVs are self-contained.
What Classes Of RVs Are Self Contained?
Some Class B vehicles are not self-contained. Some travel trailers, like pop-up campers, are also not self-contained. However, almost all other RVs – travel trailers, fifth wheels, Class A and Class C motorhomes – can operate on their own without the need for hook-ups.
Pro Tip: Deciding what class vehicle you need can be difficult so we put together a list for you of The Pros and Cons of RV Class Types.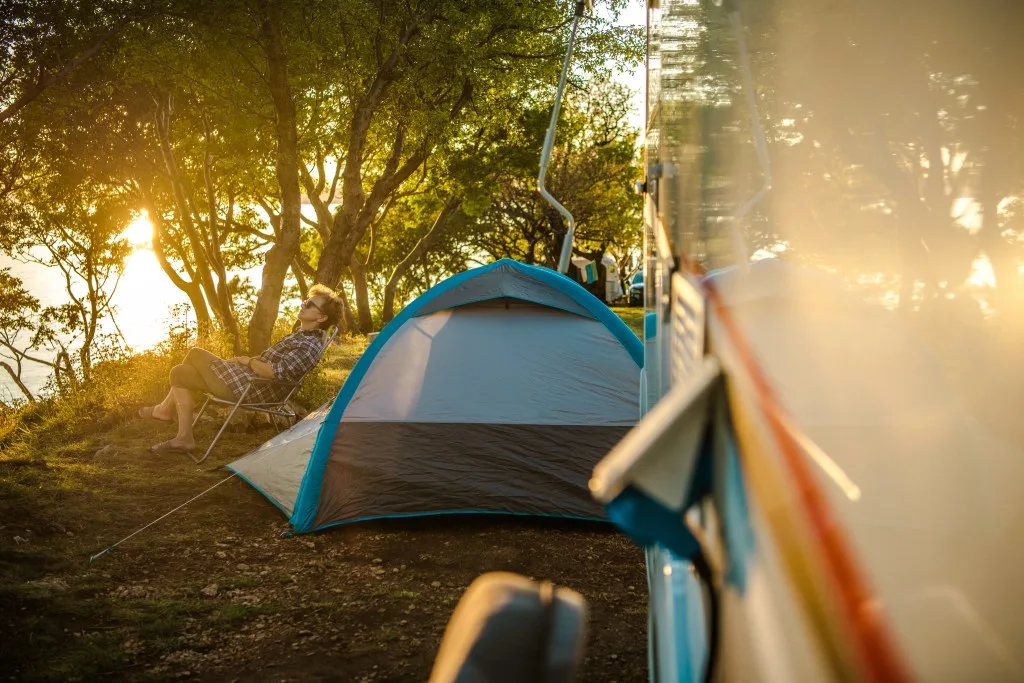 What Makes Self Contained Camping So Popular?
If you're a traveler who loves the outdoors, SCVs are going to provide the experience you are looking for. Boondocking (or dry camping or dispersed camping) allows you to stay anywhere you want (as long as it's permitted in that area) because you don't have to rely on hook-ups at a campground.
If you want to drive back to a remote location in Montana, you can because you don't have to worry about finding a campground. You can find a safe place to stay the night and enjoy the beauty of nature!
This type of camping is also generally free. Campendium is a great resource for travelers who want to find those special places off-grid. Colorado, in particular, is a state that offers lots of dispersed camping opportunities.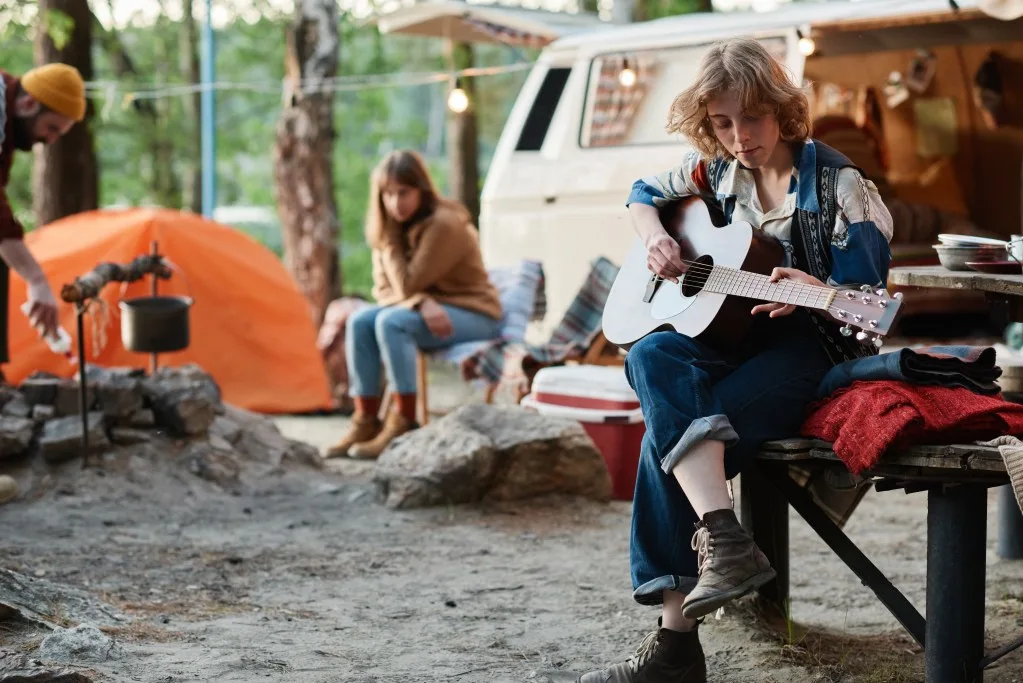 Big Water Tanks
Before heading out to dry camp, you will want to fill your freshwater tank to capacity to ensure you have water for your sink, shower, and toilet. Since you won't be hooked up to a water supply, you won't have water coming into your RV.
For example, the freshwater tank will provide enough water for you to wash your hands, cook, and flush the toilet. Your supply is not endless, however. Make sure to read below about how long you can boondock without running out of fresh water. Side note: make sure you fill the freshwater tank with a food-grade hose and not a regular garden hose!
Keep in Mind: Your freshwater tank is an essential part of your RV so maintaining its cleanliness is crucial! Here is How to Clean Your RV Fresh Water Tank.
Grey And Black Water Tanks
The size of the grey and black water tanks in the SCV will determine how long you can go camping without visiting a dump station. The grey tank holds the water and waste from the shower and sink. The black tank holds the water and waste from the toilet.
Therefore, the more you use the water from your freshwater tank, the quicker your grey and black water tanks will fill up. Generally, campers limit showers when dry camping because showering uses up the most fresh water and quickly fills up the grey tank. The same is true for washing dishes.
Complete Electrical Systems
The batteries on a SCV actually don't last very long. The A/C and fridge burn through batteries rather quickly. As a result, if you're wanting to boondock often, you will want to upgrade to solar power or have access to a generator.
Typically, a SCV without these types of add-ons won't last more than an overnight stay without needing to recharge or hook-up to an electrical source.
Pro Tip: Solar power gives you the freedom to travel in your SCV longer. Make sure to pick the best option for you with The 5 Best RV Solar Panels and How to Pick the Right Ones.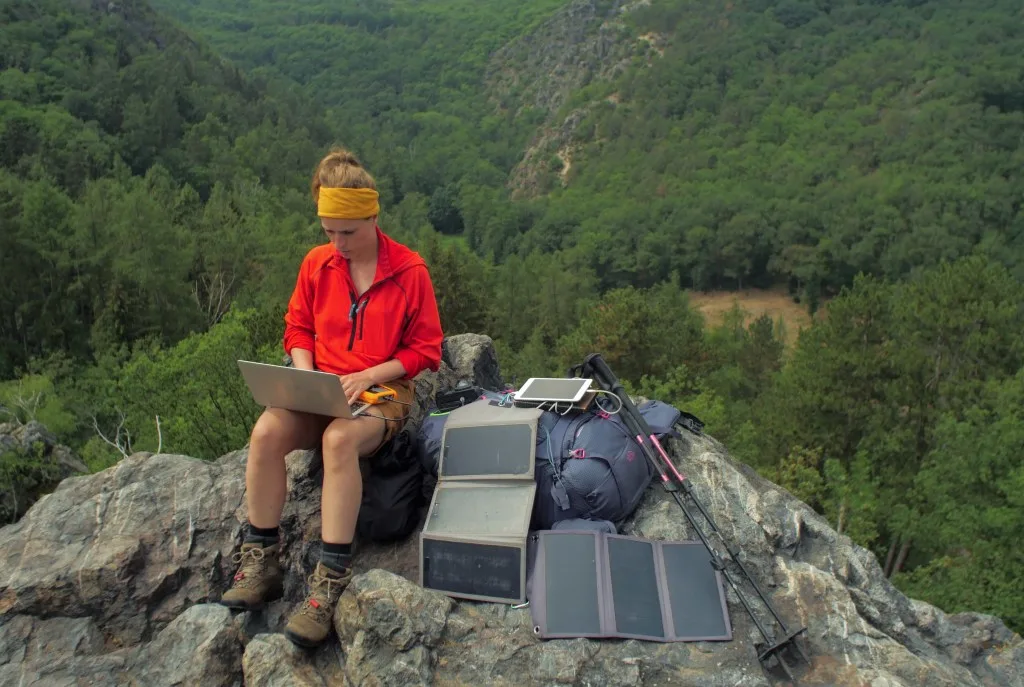 How Long Can a SCV Go Without A Dumping Station?
This depends on the size of your tanks and the size of your family. You can find the size of your tanks in the owner's manual. Generally, smaller travel trailers will have small tanks whereas larger motorhomes will have larger tanks.
For example, the black water tank in a small travel trailer may hold 28 gallons. But a Class A motorhome may have a black water tank that can hold 50 gallons.
The size of your family also matters because the amount of water you use will vary greatly. A solo traveler won't use as much water as a family with four kids. Usually, SCVs can camp for 2-4 days without visiting a dumping station. But you can stretch this out by using less water.
So how do you know when the tanks are full? Most SCVs have an onboard sensor, but if you talk to any RVer, you'll find out these sensors aren't very accurate.
If you're not keeping track of the amount of water you use, typically you'll start to see the grey water tank waste rise in the shower. And you'll see the black water tank waste rise in the toilet. The best thing to do is keep track of how much water you're using.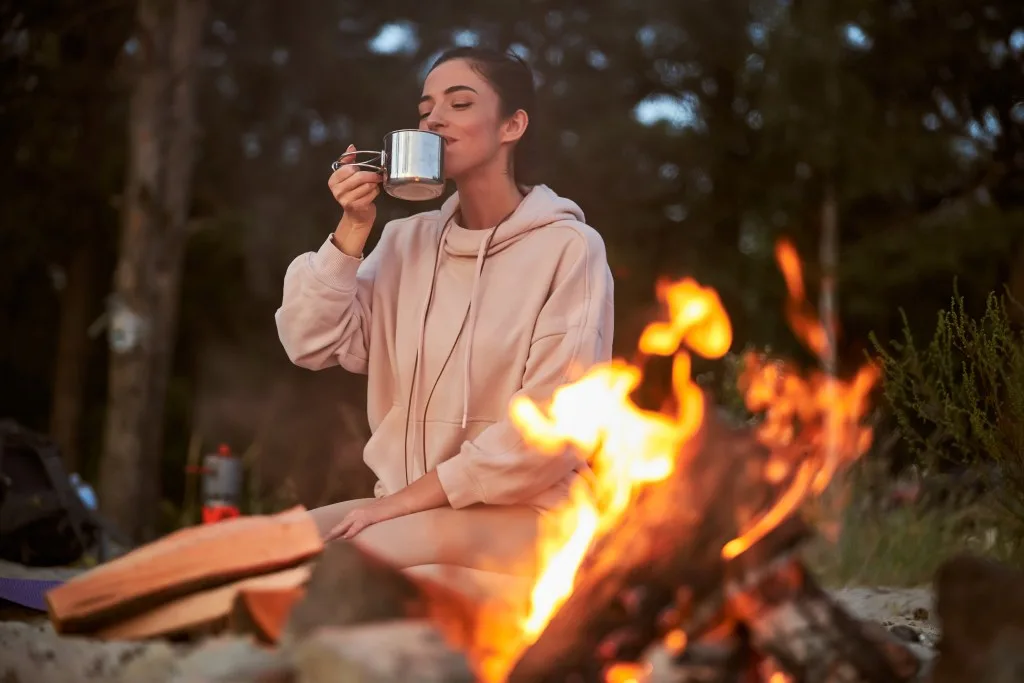 Is Getting a SCV Worth It?
It all depends on what kind of camping you plan on doing. If dry camping is very important to you and you want to travel all across America (or all over the world) without relying on campground hook-ups, then getting a SCV is certainly worth it.
If you're planning on visiting a few campgrounds a year and can use the restroom facilities and site hook-ups, then you might not need a SCV.
Explore the Beauty of SCV Camping
SCV camping is growing in popularity. The Covid-19 pandemic has certainly affected the camping industry. People want to be able to camp wherever they want, venture into the unknown, and explore off-grid locations. SCVs give them the opportunity to do this type of travel.
Imagine waking up to a sunrise over the hills of South Dakota or drinking your morning coffee staring into the abyss of the canyons in Utah. The views and experiences boondocking can offer are endless!
It's also cheaper than staying night after night in a campground. When you can travel without paying a nightly fee, dry camping with a SCV becomes more appealing! Remember, though, you can't just park your RV anywhere. So whether or not you decide to get a SCV, make sure you know the rules and regulations of the different areas where you travel!
Discover the Best Free Camping Across the USA
To be honest with you, we hate paying for camping. There are so many free campsites in America (with complete privacy).
You should give it a try!
As a matter of fact, these free campsites are yours. Every time you pay federal taxes, you're contributing to these lands.
Become a FREE CAMPING INSIDER and join the 100,000 campers who love to score the best site!
We'll send you the 50 Best Free Campsites in the USA (one per state). Access the list by submitting your email below: