Don't Forget These Essentials When Camping
Some essentials will make or break any camping trip, and forgetting these items can ruin your weekend.
We've put together a list of the most important camping essentials to help ensure you miss nothing on your next trip.
Let's dig in!
Don't Forget These Camping Essentials on Your Next Trip
To make sure you never forget a thing, make a camping essentials checklist to keep yourself in check. The following items might help.
1. Camp Shelter Needs
Obviously, you're going to need shelter when you're camping, whether that's a tent, RV, or even a hammock. If you don't have a tent yet, we recommend the Cabin Tent with Instant Setup from Coleman. Have you ever camped in a hammock? The Eagles Nest Outfitters SubLink Lightweight Shelter System comes with a hammock, bug net, and rain tarp to keep you dry, comfy, and bug-free.
2. Water
Make sure you have enough fresh water for drinking and cleaning. Try a collapsible water container for easy freshwater storage and transport. The best water container is easy to transport and collapses down for storage.
3. First Aid Kit
Don't get caught camping without a camping first aid kit. You can build your own or buy a premade kit that's good for basics all the way up to serious first aid needs. Keep any accidental cuts, scrapes, or bug bites clean and bandaged.
Pro Tip: Safety first! Don't get stuck reaching for your first aid kit and not finding what you need. We put together the ultimate First Aid Checklist You Need For Camping.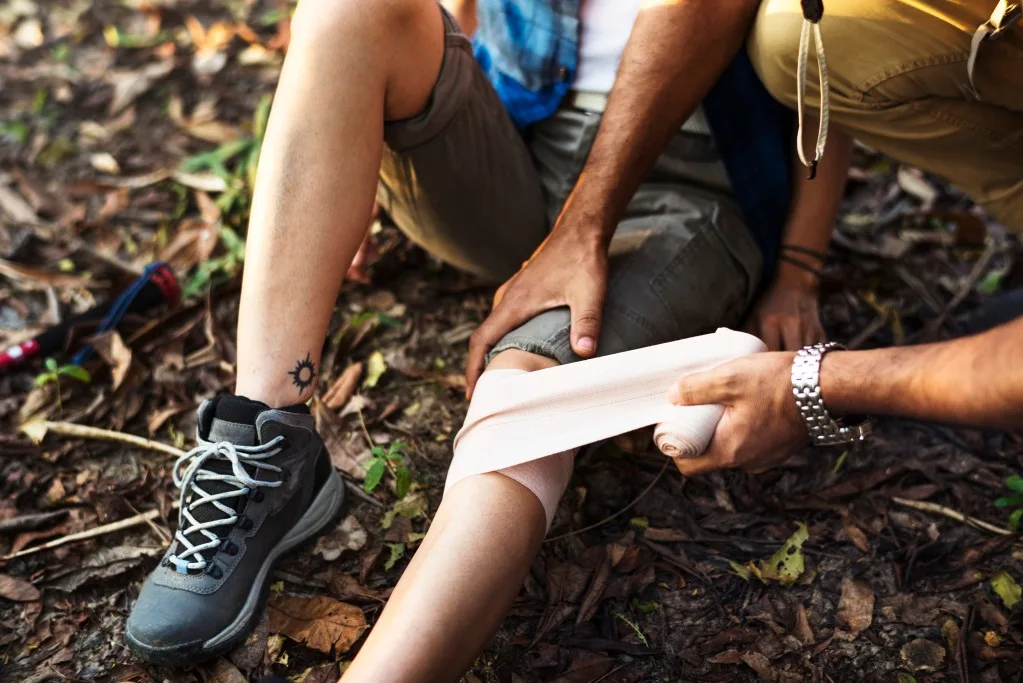 4. Bedding
Whether you decide to bring an air mattress, sheets, and comforter, or a sleeping pad and sleeping bag, don't forget your bedding. A night on the cold, hard ground won't leave you rested in the morning.
5. Insect Repellent
Don't forget your insect repellent! Bugs can ruin a camping trip quickly. Ranger Ready insect repellent is DEET-free. Spray it on your clothing and gear to keep bugs away. Or try something like the Thermacell MR300 Portable Mosquito Repeller to repel pests at your campsite.
6. Camp Chair Essentials
Forget those flimsy, cheap camping chairs you're used to. Instead, level up your camping game with some zero gravity chairs. Campers everywhere rave about them.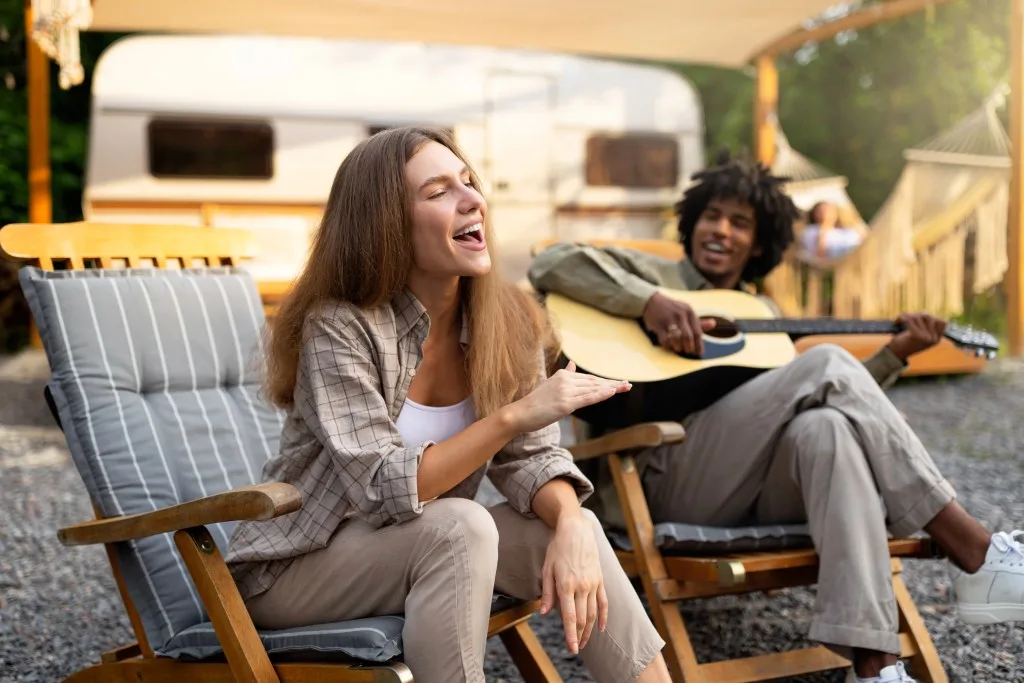 7. Firestarter
There are few things worse than not being able to start a fire due to moist wood. However, long-burning fire starters help get the wood dried out, and the fire started with minimal effort. As a backup, you can use dried orange peels or cotton balls covered in petroleum jelly, too. The Internet offers many ways to create DIY firestarters.
Pro Tip: Don't waste time building a wood fire. Instead try a portable propane fire pit. These are which ones are Decent, Better, & The Best.
8. Sunscreen
If you're hiking, swimming, or spending time in the sun, don't forget your sunscreen. All Good Mineral Sunscreen is free of harsh chemicals and provides up to 80 minutes of water resistance.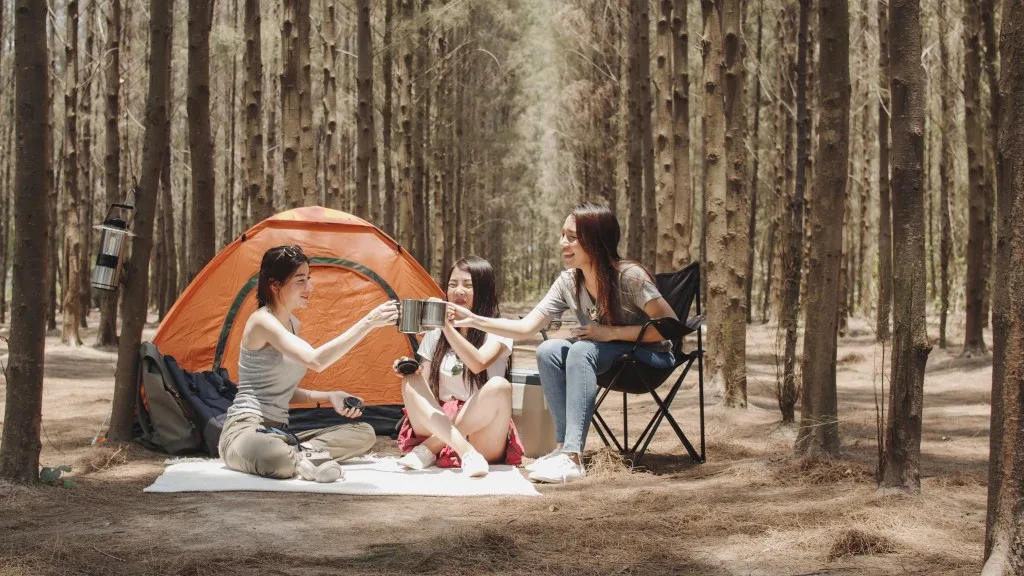 9. Camping Food Needs
Of course, you can't forget your camping food. Plan meals ahead of time and make a list of all the ingredients you need to bring, so you don't forget anything. Premix seasonings so you don't have to bring the whole bottle and make as much ahead of time as you can.
Pro Tip: Check out these five easy camping meal hacks to make meals at the campsite easier.
10. Food Storage
Keep your food secure and organized in clear totes and sealed food storage containers. Store your food in the car, not your tent, so that you don't attract critters.
11. Essential Camping Fridge (or Cooler)
A cooler is good to keep food and beverages cold for a day or two, but it's messy and inefficient. If you want to truly up your camping game, consider investing in a camping fridge.
12. Campsite Lights
You need camping lights for sitting around the campsite at night, and solar lights are the best. We love MPOWERD Luci String Lights.
13. Camp Tools and Supplies for Basic Needs
You just never know what might break or need fixing, so bring a multi-tool with screwdriver attachments, or even a small tool kit, and toss in a wrench. Paracord is excellent for stringing up tarps or tying down gear during a sudden wind storm. And a knife and hatchet are good for cutting that paracord or making kindling. In addition, a collapsible shovel not only helps you put out your fire properly but also makes digging a rain trench easier if you're caught in an unexpected downpour.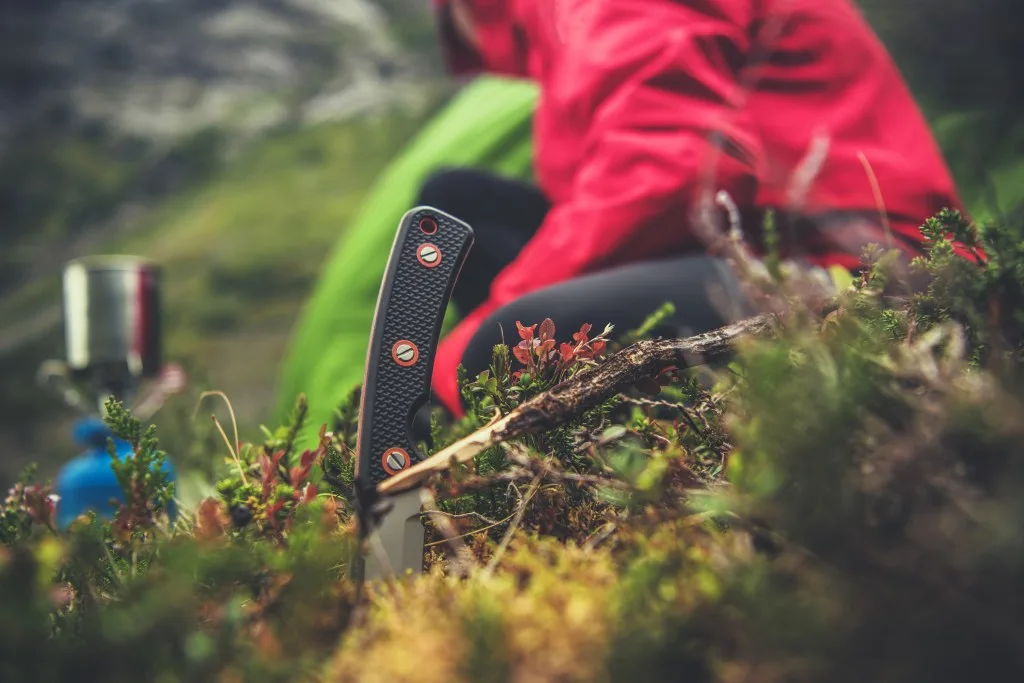 14. Toiletries
Be sure to bring along any toiletries you'll need during your camping trip. This includes biodegradable soap for your body and dishes, any body care items, toilet paper, feminine products, and more.
15. Trash Bags
Be sure to pack trash and recycling bags. Never leave trash or a mess at the campsite, and recycle what you can.
16. Essential Camp Dishes
Forgetting your dishes will not make you a happy camper. So to make it easy, look into a portable mess kit that keeps everything together.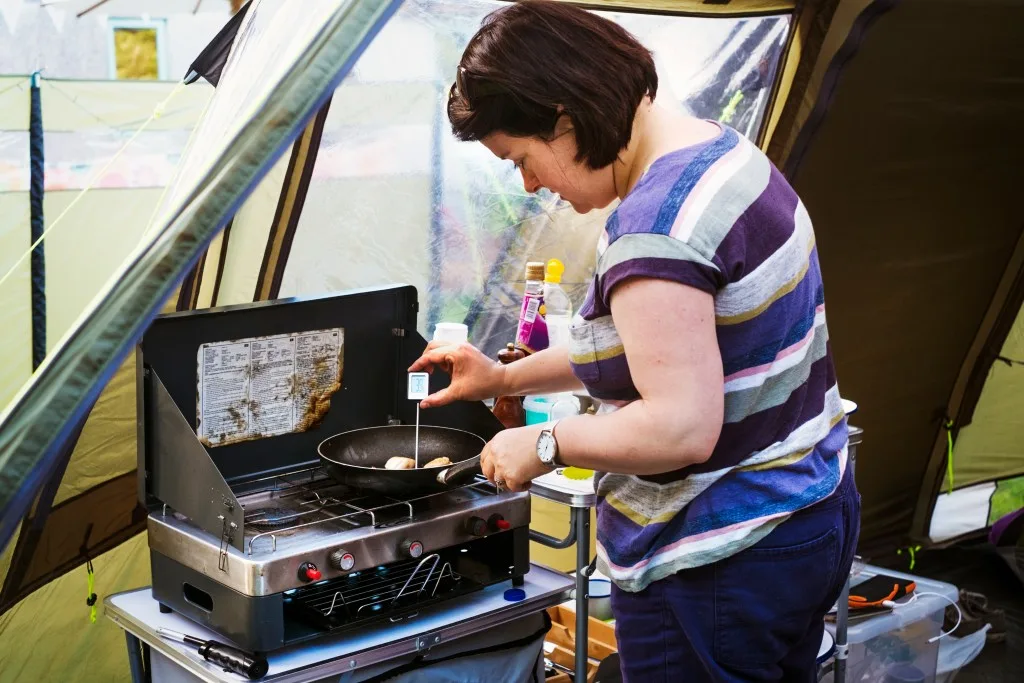 17. Camping Stove
Campfire cooking is fun, but it can also be a major pain in the butt and sometimes it's not allowed due to wildfire hazards. To cook food evenly and quickly, whether you have a fire or not, bring along a camping stove.
18. Backpack
Are you planning on doing any hiking? Don't forget your backpack, water bottle, whistle, and small first aid kit. If you're in bear country, be sure to bring your bear bell and spray with you.
19. Outdoor Speaker
If you want music at your campsite, your cell phone speaker won't do. Instead, bring along a rugged and waterproof Bluetooth speaker to enjoy your tunes.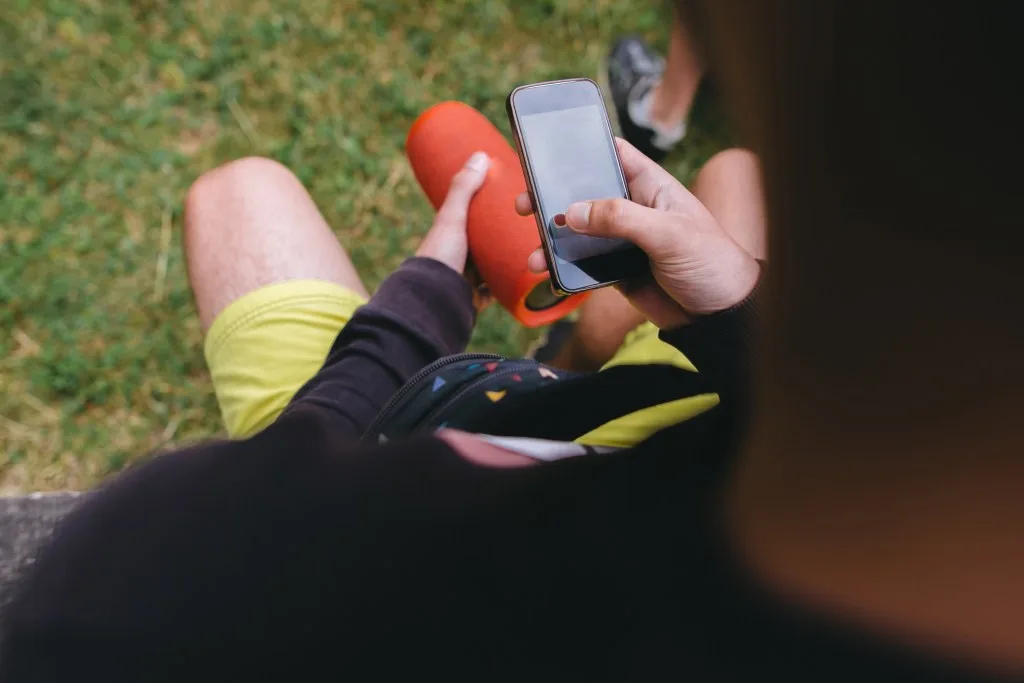 20. Proper Camping Clothes and Shoes
Be prepared and do your research. Pack appropriate clothes for the weather and setting, and be sure to pack extra in case of emergencies or accidents.
21. Essential Medications
Don't forget your daily medications. You don't want to be without important prescriptions on a camping trip. Try to refill early if you might cut it close while camping.
22. Sleeping Pad or Cot
Spending the night on the ground only sounds cool in books and movies. Sleeping pads and cots make tent sleeping so much more comfortable. You can even get camping cots for two now. If you have kids, check out these bunk cots.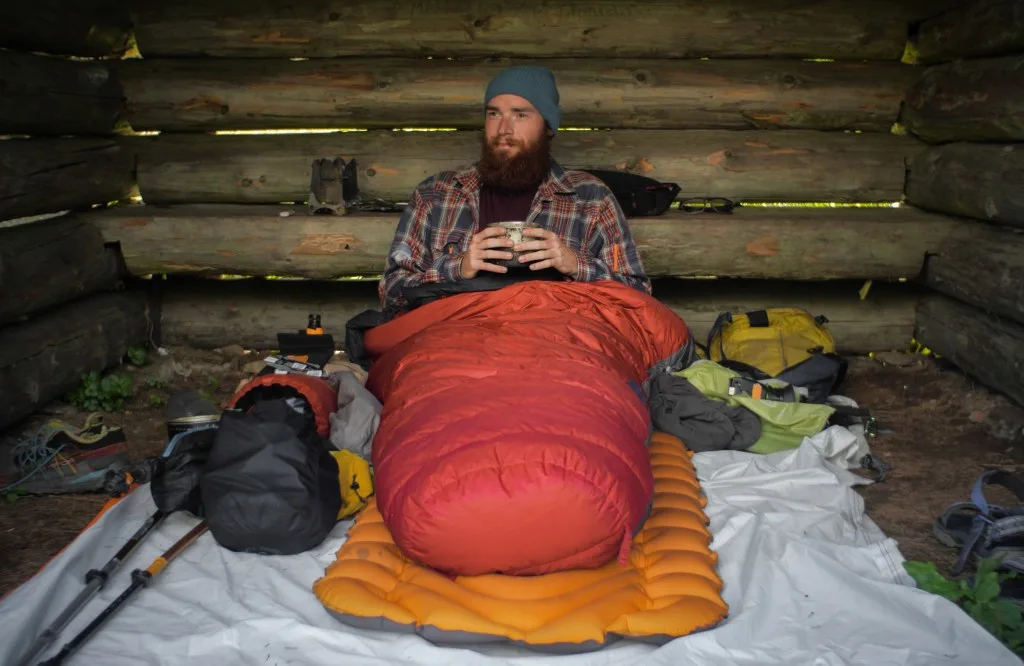 23. Portable Battery Pack
Bring along a couple of portable battery packs to keep your devices charged. Bonus points if you can recharge them with solar power.
24. Camp Coffee Maker
Jetboil has a french press attachment, which is awesome because you can use it for so much more than just coffee. Boil water for tea, ramen noodles, or anything else you might need besides your morning cup of Joe.
25. Tarps
Tarps come in handy for everything. They waterproof the bottom of your tent, can create shade, will protect you from rain, and more.
Camping Essentials Make Happy Campers
Forgetting almost any of these camping essentials can ruin a camping trip. Utilize a camping essentials checklist to make sure you don't forget anything, so your trip goes off without a hitch. What are your camping essentials? Would you add anything to our list?
Discover the Best Free Camping Across the USA
To be honest with you, we hate paying for camping. There are so many free campsites in America (with complete privacy).
You should give it a try!
As a matter of fact, these free campsites are yours. Every time you pay federal taxes, you're contributing to these lands.
Become a FREE CAMPING INSIDER and join the 100,000 campers who love to score the best site!
We'll send you the 50 Best Free Campsites in the USA (one per state). Access the list by submitting your email below: