The house from Bewitched is one of the many things that won over fans. We got to watch the characters going about their magical day in a perfectly suburban, un-magical-looking brown Tudor-style home.
Inside, the characters descended grand staircases, ate in a cute kitchen with bifold doors, and stashed novels on built-in bookcases.
We don't blame you for wanting to live there or at least go there. But can you?
Let's take a look!
About Bewitched
Bewitched was a sitcom that aired for eight seasons starting in 1964.
In the show, a witch marries an ordinary man and tries to be a typical suburban housewife. They have two children, both of whom have special abilities. The show's plots are similar to other sitcoms about marriage and family, but there's a magical twist.
Elizabeth Montgomery plays the witch, Samantha. Her over-involved mother, Endora, played by Agnes Moorehead, never approves of Samantha's husband, Derrin. Dick York played Derrin for the first six seasons, but the show cast a different actor when York was in poor health.
What many people remember most about the show is that Samantha made magic happen by twitching her nose.
The show was nominated for 22 Emmy awards and awarded three. It consistently ranks on lists of best tv shows of all time, thanks mainly to Montgomery's charming performance.
Where Is the Bewitched House?
The street address was 1164 Morning Glory Circle. The series gives conflicting information about whether the house was in Westport, Connecticut, or Patterson, New York.
However, the house is actually at the Warner Bros Ranch in Burbank, California, on Blondie Street. It still stands, though it looks a bit different now with different colors and extended siding.
The ranch is not open to the public. The WB Studio, a mile away, is available for tours, though they don't have any sets from Bewitched.
What Other Shows Used the Bewitched House
Many shows and movies were filmed using buildings in that neighborhood, including National Lampoon's "Christmas Vacation." In addition, the Warner Bros Ranch features exteriors from many shows, including "I Dream of Jeannie" and "The Partridge Family," plus the fountain from "Friends."
Pro Tip: Fans of the sitcom Friends will be curious to know Can You Visit Central Perk from Friends? Find out!
What Took Bewitched Off the Air?
Ultimately, Bewitched ended because star Elizabeth Montgomery was tired of the part. She was also divorcing the show's producer William Asher and didn't want to keep working with him.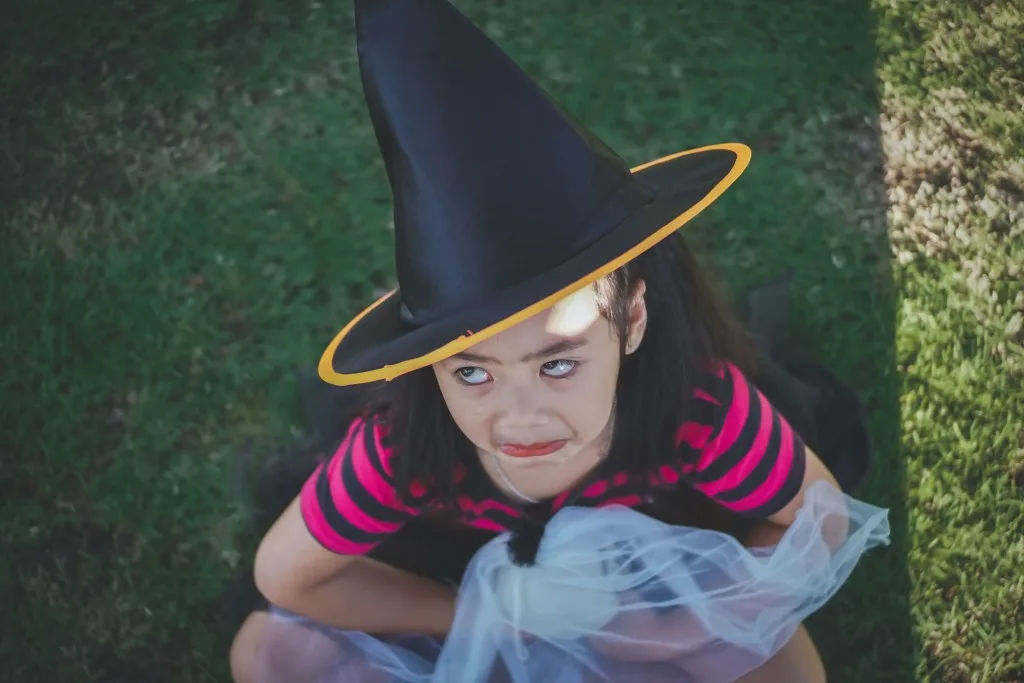 Best Hikes Near the Bewitched House
Hollyridge Trail to the Hollywood Sign
This trail is a 5.1-mile out-and-back hike rated moderate, mainly for the climbs in the first mile.
On this trail, you'll see the famous Hollywood sign (from as close as you can legally get) and views of the skyline. Note that there isn't any shade, so it's best to go in the morning or evening.
Reviewers agree that the trail is well-marked and maintained with the final mile paved. Dogs are welcome on leashes. You're also likely to spot some horseback riders.
The trail directs hikers to either Canyon Drive or Griffith Observatory, which have restrooms, parking, trash cans, and places to rest.
Wildwood Little Loop or Wildwood Canyon Trail
Wildwood Canyon Trail is a moderate 2.3-mile out-and-back trail from which smaller hikes, such as the 0.8-mile Wildwood Little Loop, are accessible.
AllTrails notes the Little Loop as "easy," but reviewers agree it's considerably steep. The inclines are mostly gravel as well, so you need shoes that grip well. This trail offers views of Los Angeles and the San Fernando Valley. The trail ends near four radio towers and a fantastic view of the city.
The Wildwood Canyon Trail is also best for those who love a challenge. The hike is all uphill, so it may be suitable for training but not for inexperienced hikers. Given the terrain and the heat, it's essential to arrive early in the morning and drink a lot of water.
Dogs are allowed on-leash, but they too need to be nimble and well-hydrated.
Note that there is a police training area nearby, and you may hear gunshots coming from it.
Pro Tip: After exploring Hollywood check out these 5 Incredible California Castles.
Best Camping Near the Bewitched House
Hollywood RV Park
This park is right in the middle of Los Angeles and close to attractions, and that's a big plus. There are 180 sites, all of which are full hookups. It also has showers, laundry, cable, a gym, and WiFi.
While you don't have to go far to see entertainment, there are fun things to do in the park as well. The Hollywood Playhouse is a performance venue right at the park, and they offer music and plays. The park contains pretty hand-painted murals throughout, giving it a distinctive vibe.
Reviewers also report that the owner and staff are amiable. It's been family-owned since 1976, so it's here to stay. Sites are quite narrow, though, and the staff sometimes uses a forklift to assist with parking.
Daily rates are $65.
Can You Visit the Bewitched House?
Only if you have an insider connection. There are photos of the Warner Bros Ranch over the years online, and you can also see virtual recreations of the house in videos.
Burbank is full of studios, soundstages, and sets from a ton of shows, though. You won't have trouble finding other favorites to visit at the Warner Bros Studio or elsewhere.
"Bewitched" is streaming now, so a new audience could get interested and lead to Bewitched-themed attractions. Anything's possible if you believe in magic.
Discover the Best Free Camping Across the USA
To be honest with you, we hate paying for camping. There are so many free campsites in America (with complete privacy).
You should give it a try!
As a matter of fact, these free campsites are yours. Every time you pay federal taxes, you're contributing to these lands.
Become a FREE CAMPING INSIDER and join the 100,000 campers who love to score the best site!
We'll send you the 50 Best Free Campsites in the USA (one per state). Access the list by submitting your email below: