If your RV water pump isn't working, it can be hard not to pack up and head home. However, before you call it quits, you should consider your options.
There are a few reasons why you might be experiencing a failure with your water pump, and you might be able to fix it at your campsite.
So let's take a look at some of the common reasons your RV water pump isn't working and what you can do about them. Let's get started!
What Is An RV Water Pump?
An RV water pump is a vital piece of an RV's water system. It helps transfer water from your freshwater tank to your faucets, toilets, and showers. These are essential components, especially for those who enjoy off-grid campsites or camping in locations where there isn't a water connection at the campsite.
An RV water pump will almost always run off the RV's 12-volt system. This can allow you to run your water pump off the battery bank when not plugged into a power source.
How Do You Know If RV Water Pump Is Bad?
An RV water pump's job is to send water throughout the water system of an RV. Not getting water at any of the faucets is a significant indication that your RV pump isn't working. Inconsistencies in how it delivers or pumps water to your faucets can also be a big sign something isn't right.
If you notice a change in how your water pump sounds, this could also cause concern. Rough or growling sounds from your pump may mean you're low on water, there's air in the lines, or there's a significant issue with your pump. If the sound doesn't go away or return to normal, then you'll want to inspect your water pump.
Pro Tip: Hear some weird noises coming from your water pump? We took a closer look at Why Does Your Water Pump Randomly Turn On?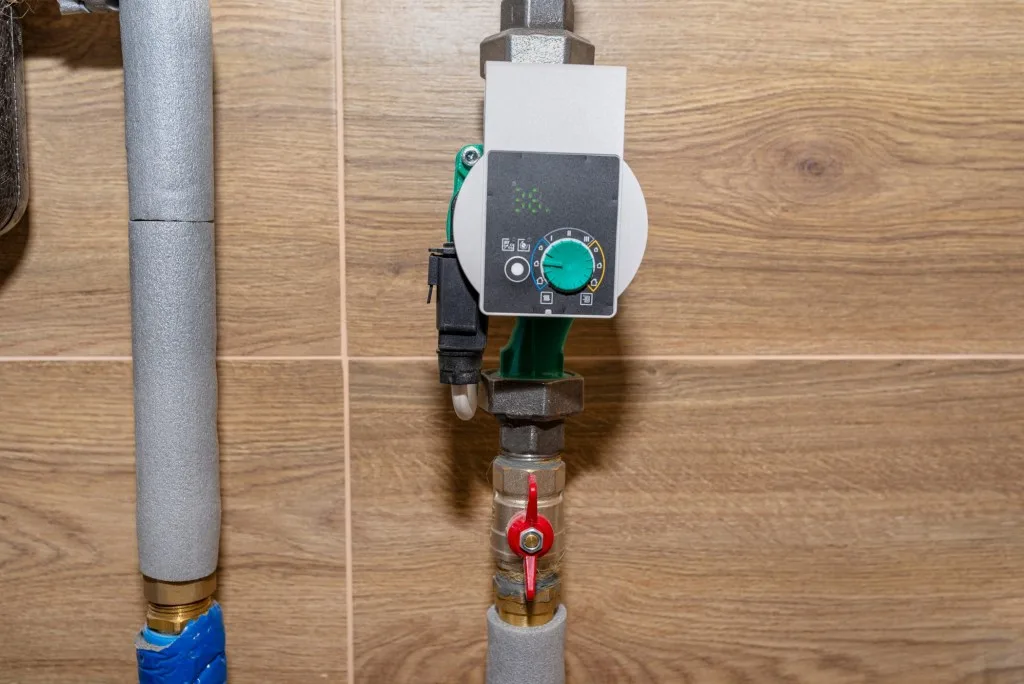 How Do I Troubleshoot My RV Water Pump?
You'll first want to locate your water pump. Many manufacturers mount the water pump under sinks or in the RV underbelly. You may need to remove false walls or other items to access it. Even if you're not experiencing any water pump issues, it's a good idea to locate your water pump for future knowledge.
Once you locate the water pump, you'll want to inspect it and see what is causing your specific issue. Please make sure you note when you're experiencing the problem or what the conditions are that caused it. Your water pump can draw your attention to a more significant issue like a loose water line connection or cracked pipe.
Depending on your symptoms, you'll likely need to inspect water lines, fuses, and the electrical connections running to and from the water pump. If the pump is several years old, it may be time to replace it.
Common Reasons Your RV Water Pump Isn't Working
There are a handful of common reasons why an RV water pump isn't working. If you're experiencing issues with your RV water pump, stay calm and consider these possibilities.
The Motor Isn't Starting
If you're trying to run water and not getting any noise from your water pump, there's a chance it overheated. This can cause a short circuit to occur in the wiring to prevent it from running. You'll also want to check if you've blown a fuse or have a low battery.
The Motor Runs Too Often
Some RVers will be lying in bed or enjoying their favorite show and hear the distinct sound of their water pump cycling. A water pump will not cycle without reason. If you're hearing this noise, it's because your water lines are losing pressure, and the pump is trying to maintain it.
This is often an indication of a leak in the water system or a cracked line. You can typically tell the severity of the issue by how frequently the water pump is cycling. You'll need to inspect all of your fixtures and connections and look for any signs of water drops.
There's Not Enough Water
You may not have as much water in your freshwater tank as you thought. Your water pump will struggle to pump water from your tank to your fixtures the lower it gets. It will often run very loud and rough the more you run it with lower water levels.
Depending on where you're camping, this could be a relatively easy fix. All you'll need to do is get water into your freshwater tank. The city water connection is typically the easiest way to fill your tanks. However, you may need to transport water from the water source to your RV and siphon or dump it into your freshwater tank.
Depending on how low your tanks are and how much air is in the lines, removing any air from the lines will take time before your water pump returns to normal operations. It may sound rough or continue to sputter for several hours.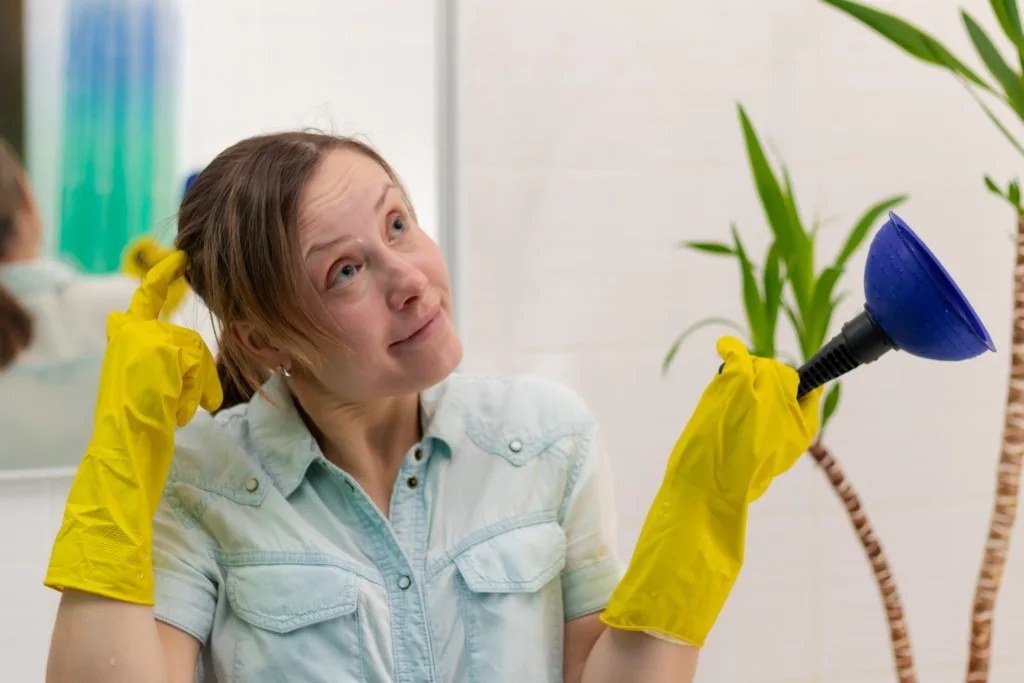 The Protector Is Tripping
There are multiple reasons why a water pump would work too hard. However, what typically results is the water pump overheating. Ideally, this trips the breaker to shut off power to the pump. This helps ensure that you don't continue to use it and cause further damage.
You'll want to inspect the water pump to discover why it's overheating. This could result from a clog in the lines or a water line that is pinching. These can cause pressurization issues in your water system and lead to tripping breakers.
The Valves Need to Be Checked
RV water pumps have a check valve, allowing water to flow in one direction. If you turn on the water pump when the system is pressured via the city water connection, it can cause issues for this valve. Another culprit is if your water system gets exposed to high water pressure. This is one reason why we suggest always using a water pressure regulator.
Installing an inline check valve can help reduce the chances of experiencing a failed check valve on your water pump. They're typically easy to install and require no tools. You'll need to disconnect from the city water connection and cycle your water pump to fix the issue.
Pro Tip: Is it time to replace your RV water pump? We uncovered which RV water pumps are Decent, Better & Best.
How Long Do RV Water Pumps Last?
An RV water pump will typically last for ten years or longer. However, the life expectancy will also depend on how often you're using your water pump. Some RVers use their water pumps for camping off-grid as a part of their full-time traveling lifestyle. It shouldn't come as a surprise that these water pumps will typically have a shorter life as they're used substantially more than someone using their RV a handful of times each year.
It's also critical to maintain your RV water pump. If you're not using your RV during the winter months, it's a good idea to winterize your RV's water system. Doing so can ensure your water pump and entire water system are ready to go for the next camping season.
Have you ever had to repair or replace your RV water pump? Tell us about your experience in the comments!
Discover the Best Free Camping Across the USA
To be honest with you, we hate paying for camping. There are so many free campsites in America (with complete privacy).
You should give it a try!
As a matter of fact, these free campsites are yours. Every time you pay federal taxes, you're contributing to these lands.
Become a FREE CAMPING INSIDER and join the 100,000 campers that love to score the best site!
We'll send you the 50 Best Free Campsites in the USA (one per state). Access the list by submitting your email below: