You brush your teeth twice a day to keep your teeth bright. However, did you know that toothpaste can fix your cloudy headlights?
If you're tired of dealing with cloudy headlights on your vehicle, you might want to add this DIY project to the top of your to-do list. Your headlights can shine like new in no time.
Let's dive in and get your headlights shining again!
What Are Cloudy Headlights?
Looking at the headlights on older vehicles, you'll quickly notice the discoloration developing over time. This discoloration results from the sun's ultraviolet light that affects the headlights' plastic surface.
The UV light causes microscopic cracks in the surface of the light and creates a cloudy appearance. However, you don't have to live with these sub-par headlights.
How Do I Get Rid Of Cloudy Headlights?
You might think the only way to get rid of cloudy headlights is to replace them. While that is one option, it can be costly and unnecessary. There are a few options for cleaning your foggy headlights, and all of them are so simple that you can do them yourself at home.
Grab some old rags, latex gloves, a garden hose, and a soft-bristled brush, and head out to your car. You want to start by cleaning the surface of each headlight. Get all of the debris and gunk off by using a mild cleanser to get the surface as clean as possible, and then towel dry the headlights.
You can then apply your headlight restorer, whether a kit, baking soda, or toothpaste. You want to spread the mixture relatively thick over the surface of the headlight lenses. If you choose to use baking soda, you'll need to mix it with a small amount of water to create a thick paste. Allow the cleaner to dry onto the lens before removing it with the soft bristle brush.
Use circular motions with your brush when removing the cleaner. Do not scrub too hard as you may damage the plastic surface of the headlight. As you wash away the cleaner, you should be able to notice the yellow or foggy colors disappearing from the headlight. Use a rag to clean up any leftover residue.
Does Toothpaste Clean Cloudy Headlights?
Toothpaste can clean cloudy headlights. The granular texture in the toothpaste can create an abrasive mixture that can remove scratches without causing damage to your headlights. We don't recommend using your significant other's tube of toothpaste, of course!
You may want to make a trip to the store to grab two or three toothpaste tubes. You want to look for the tubes containing baking soda, typically used in toothpaste for whitening.
How Long Does Toothpaste Headlight Restoration Last?
Once you remove the scratches from your headlight, they'll look new for six to 12 months. We recommend reapplying the toothpaste to your headlights every few months to keep them looking fresh and avoid scratches from building up on your headlight lenses.
However, if you spend much time on the road or your car sits in the sun, you may need to repeat it more frequently.
Pro Tip: Want to clean your car or RV while on the go? We uncovered How Much Does a Mobile RV Wash Cost?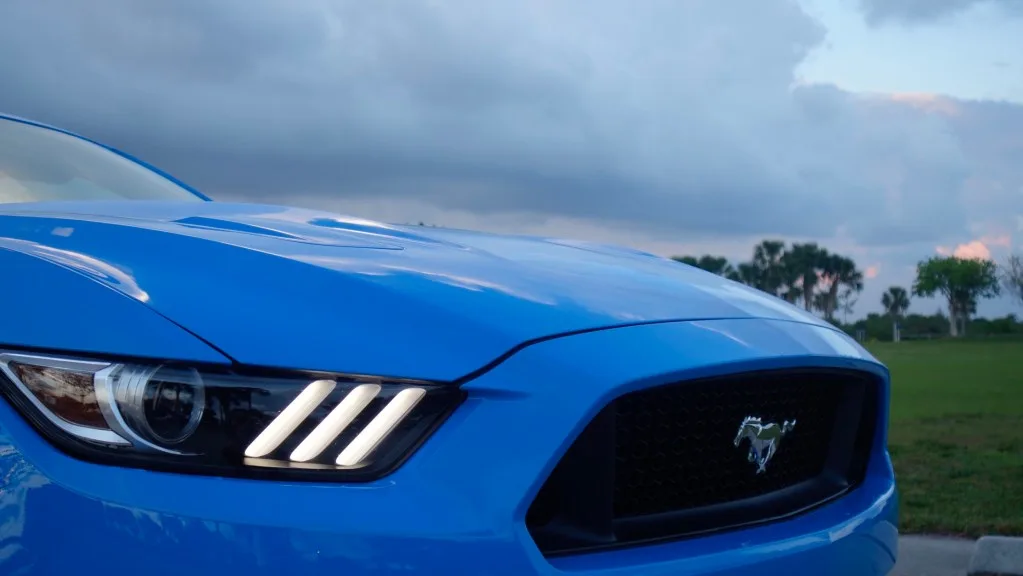 Will WD 40 Clean Foggy Headlights?
Some car owners have had success cleaning foggy headlights with WD 40. All you need to do is wash the surface of the headlight with soapy water and then spray with WD 40. Keep the spray away from any metals on the car, rub the spray into your headlight lenses, and wipe with a clean rag.
While WD 40 does a tremendous job of cleaning the surfaces and is easy to find, you want to be careful not to overdo it. Using too much WD 40 can cause permanent damage to your headlights, and the cleaning properties only last a short period. This is more of a temporary fix than a long-term solution.
Does Rubbing Alcohol Clean Headlights?
Cleaning your headlights with rubbing alcohol can provide excellent results for extreme issues. However, it's a time-consuming job and will require more effort. You start by rubbing sandpaper with water over the headlights. Begin with 800 grit sandpaper in a circular motion around the headlight. Avoid pressing too hard, or you can damage the headlight.
You can then swap out the 800 grit sandpaper for an even finer 1,600 grit or more sandpaper. Wet the sandpaper and scrub the headlamps in a circular motion again. You can then wipe the headlights clean with rubbing alcohol and a clean cloth.
For the best results, you'll want to finish the project using the toothpaste method or unique formula to polish each headlight.
Pro Tip: We uncovered more tips on How To Easily Clean Cloudy Headlights.
Does Toothpaste Actually Restore Headlights?
Toothpaste can work its magic and keep your teeth and headlights shiny. You can get welcome results by applying toothpaste every few months. There's no need to settle for cloudy and foggy headlights anymore. You can tackle this DIY project in 30 to 60 minutes and have all your headlights looking as good as new.
Have you ever cleaned your headlights with toothpaste? Tell us your cleaning tips in the comments!
Discover the Best Free Camping Across the USA
To be honest with you, we hate paying for camping. There are so many free campsites in America (with complete privacy).
You should give it a try!
As a matter of fact, these free campsites are yours. Every time you pay federal taxes, you're contributing to these lands.
Become a FREE CAMPING INSIDER and join the 100,000 campers that love to score the best site!
We'll send you the 50 Best Free Campsites in the USA (one per state). Access the list by submitting your email below: