Finding a place to park an RV for the night is becoming increasingly difficult. As a result, many RVers have to get creative when seeking out these overnight stops.
Strip malls typically have large parking lots that sit empty and have minimal traffic throughout the night. But can an RV park overnight at a strip mall? Let's look and see!
What Is a Strip Mall?
A strip mall is typically a one-story shopping center with a line of connected businesses. It's common to see department stores, restaurants, and grocery stores occupying the storefronts. They're also common sites for banks, cell phone providers, and sometimes even churches.
You typically find strip malls in more urban environments and suburbs where land developers try to maximize the available land space. You'll frequently find fast food restaurants and other stand-alone establishments occupying spaces around strip malls.
Why Would an RV Park Overnight at a Strip Mall?
RVing can be unpredictable, and you never know what the road will throw your way. As a result, sometimes RVers have to look for convenient spots to park for the night to get some rest before continuing.
In these situations, travelers look for large parking lots that are quiet and in areas that appear to be safe. A strip mall parking lot seemingly offers everything an RV could need to get a solid night's sleep before continuing their adventures.
Can an RV Park Overnight at a Strip Mall?
Rules and regulations regarding overnight RV parking at strip malls will vary depending on the location. These parking lots may be the perfect location. They offer everything an RV could ask for in a spot, but they're private property. It's not only up to the property owner but also any specific local ordinances.
Some cities and communities have strict rules and regulations regarding overnight parking. This is often to help reduce potential issues with individuals establishing permanent camps. Many property owners and communities don't want to deal with the messes often left behind by guests who abuse the system.
As a result, you'll need to check the specific rules and regulations for any areas where you plan to park for the night. Even if there are no local ordinances or restrictions, you'll need permission from the property owner before parking to avoid any potential issues.
A lot of large corporations or property management companies own strip malls are owned by. It can be nearly impossible to communicate with anyone with authority to permit you to stay the night.
Places to Park Your RV Overnight
If you need a place to park your RV for the night, there are some go-to places that many RVers frequent. If you get turned away from a location, see if one of these places is nearby.
Walmart Parking Lots
Walmart parking lots are one of the most popular places for RVers to park for the night. If you visit your local Walmart in the evening, there's a good chance you'll see at least one RV or big rig taking advantage of their massive parking lots. They're typically very easy to get in and out of, and there's plenty of space for everyone.
An advantage of parking in a Walmart parking lot is that you can easily stock up on any supplies that you might need to grab. Just make sure you park out of the way so customers and delivery vehicles can come and go without any issues.
Cracker Barrel Restaurants
Cracker Barrel restaurants love RVers so much that they often have specific parking spaces dedicated to them. They're typically very conveniently located near interstates and other major roads too. They make for the perfect place to grab a bite to eat before climbing back into your RV to get some sleep.

While many of their locations can and do welcome RVers, not all Cracker Barrel locations can accommodate overnight guests. Give the location a call. Ask if they allow overnight parking and see if there are specific instructions for where to park. They may ask overnight guests to park in a specific area to save their RV-specific spots for guests coming and going in their big rigs.
Truck Stops
This may not be the fanciest place to park for the night, but truck stops can get the job done in a pinch. They typically feature very large parking lots that can easily handle massive 18-wheelers. As a result, even the largest RVs shouldn't have trouble getting in and out of these locations.
Truck stops are great options for those who have been boondocking or trying to conserve water. They typically offer everything over-the-road truckers need for showering and taking care of their hygiene. If it's been a while since you've taken a long hot shower, this can be your chance.
It's important to mention that truck stops can be very noisy. Truckers operate on very tight schedules that require them to park for a particular time. As a result, you can expect to hear these large truck engines throughout the night. If you're a light sleeper, this may not be ideal.
Rest Stops
Rest stops are another place where over-the-road truck drivers park for the night. However, not every rest stop allows travelers to park for the night. They may have strict time limits regarding how long travelers can park. However, we've also seen some rest stops that provide night-time security that keeps an eye out for any seedy activity.
Similar to truck stops, these locations can be very noisy and may not be the best option for anyone who requires silence while they sleep. Since they're often located just off interstate highways, you'll have to deal with noise from vehicles coming and going and any noise created by others driving by throughout the night.
Harvest Hosts
If you haven't heard of Harvest Hosts, you're missing out. These farms, wineries, and other establishments allow overnight guests to park in their lots. You're typically expected to support the establishment by making a purchase. However, it's a win-win as you get to support a small business and have a place to stay for the night.
Harvest Hosts is a membership program you'll need to join to find the locations that are a part of the program. However, thousands of locations will welcome you for the night. When staying at these locations, you typically don't have to worry about safety or violating local rules or regulations for overnight parking.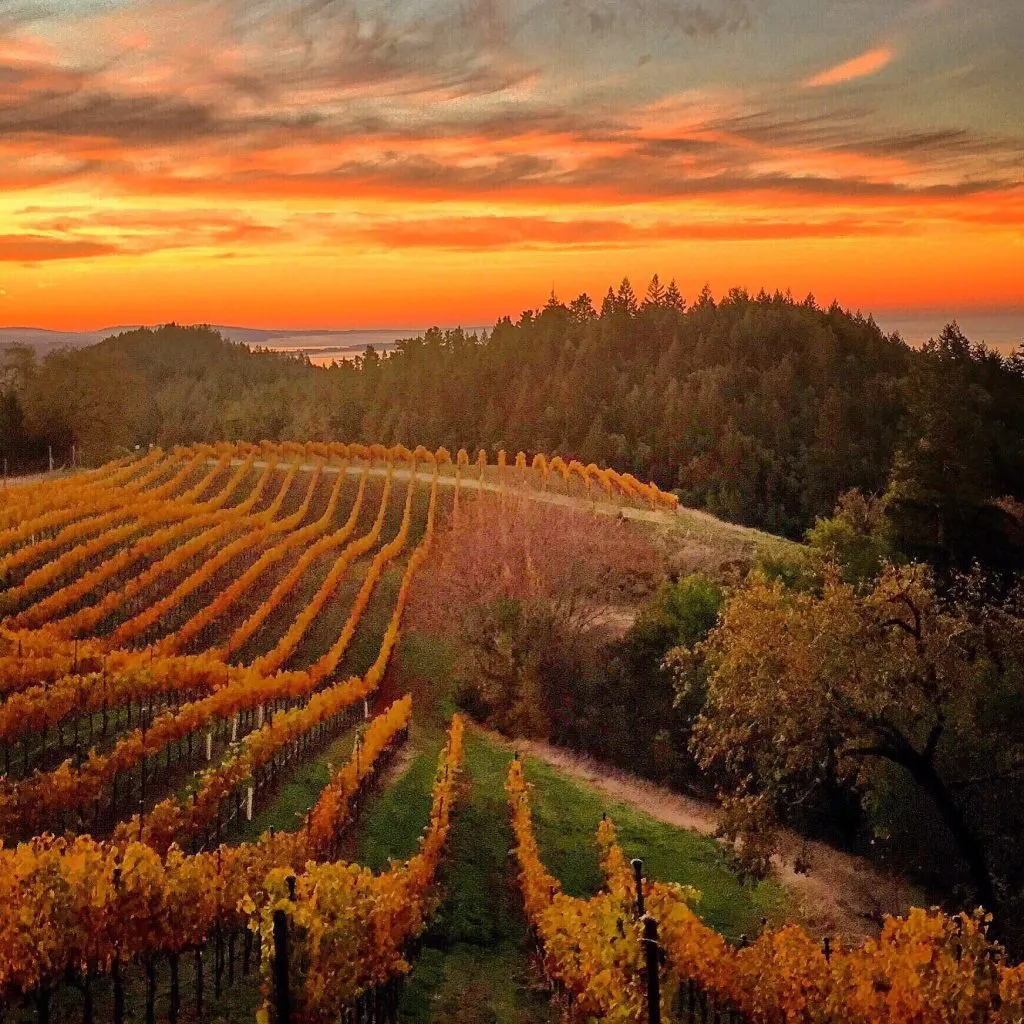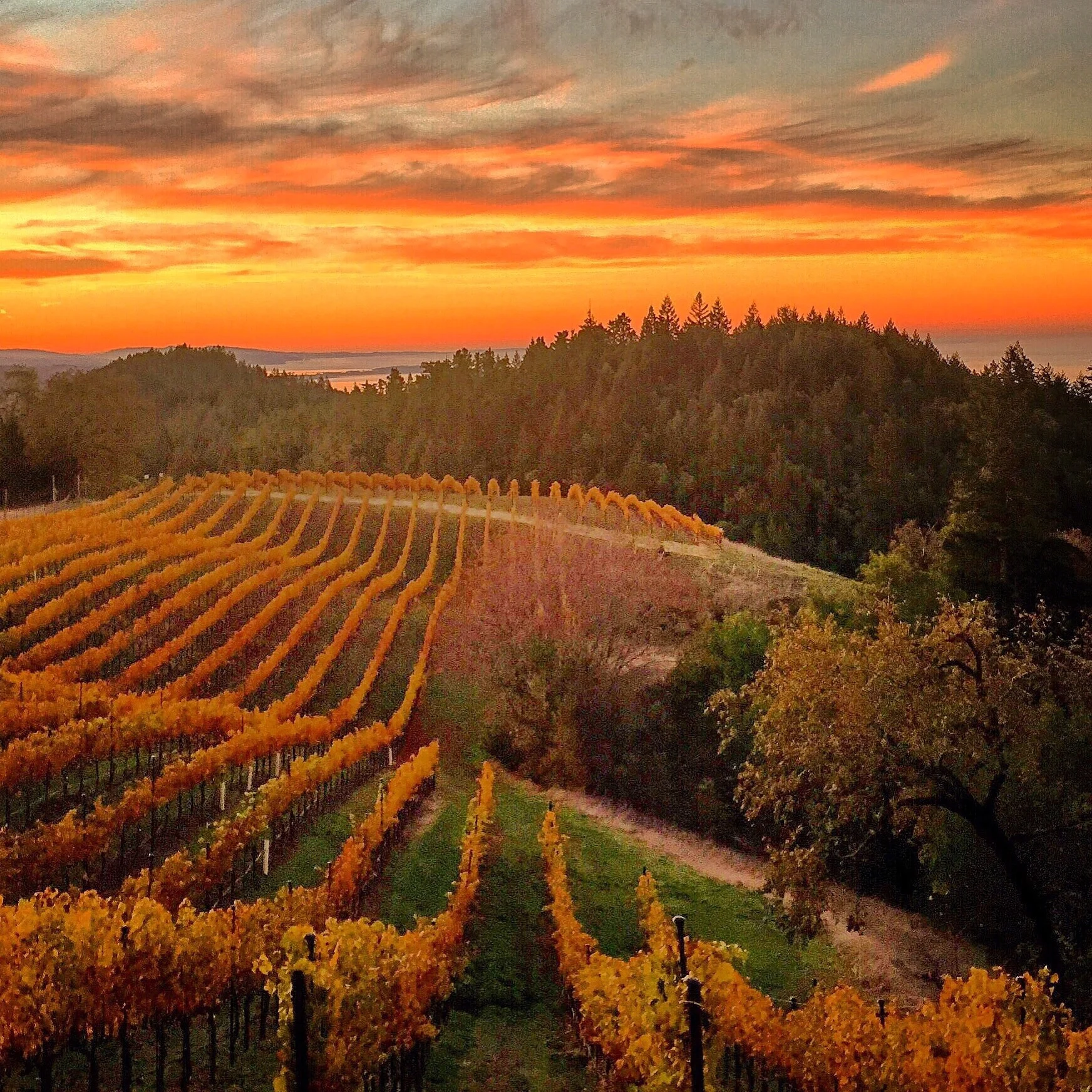 Tips for Overnight RV Parking
If you plan to take advantage of overnight RV parking spots, there are a few things you need to know. Following these tips can help ensure you have a smooth experience and that you don't have any troubles.
Get Permission
You should never park anywhere on private property without first getting permission. This could mean calling ahead or asking to speak with a manager of an establishment. If you don't get permission, there's a good chance that you'll get a knock on the door at some point during your stay asking you to leave.
It's also a good idea to take note of the name of the person who gave you permission. This can help anyone who may be skeptical about you parking in a location for the night. If they've had a problem in the past with overnight guests, they're likely going to stay on top of anyone setting up camp on their property.
Don't Overstay Your Welcome
An overnight RV parking spot is exactly that, an overnight spot. Don't abuse the host's hospitality by trying to stay multiple nights. These locations should only be for quick overnight stops on your way to the next location.
If an emergency occurs and you do need to stay for multiple nights, make sure you're communicating with whoever manages or owns the property. You don't want to disrespect or take advantage of their generosity.
Many hosts understand that life happens sometimes and things may not always go as planned. However, keeping them in the dark about your situation or circumstances isn't going to do anyone any good. They may be able to offer suggestions or some help in getting you and your rig back on the road.
Keep It Clean
Never leave trash or anything behind when you leave. This is one of the primary reasons we're seeing so many new restrictions regarding overnight RV parking. Travelers are leaving trash and waste in places where they shouldn't. Even if you maintain a tidy space, you should make sure any trash you see finds its way into a trash can.
This may require grabbing some gloves and a trash bag from your rig to pick up the slack from other inconsiderate travelers. However, this can help avoid giving the business or local officials any excuse for creating rules and regulations against overnight parking.
Is Overnight RV Parking at Strip Malls Worth It?
You can find a strip mall that allows overnight RV parking. You can likely grab a bite to eat at a nearby restaurant or fast food joint and get a good night's sleep. They're likely to be relatively quiet throughout the night, and you may even benefit from law enforcement patrolling the area.
However, ensure you get permission. Respect the area to help ensure it remains available for other travelers in the future.
Discover the Best Free Camping Across the USA
To be honest with you, we hate paying for camping. There are so many free campsites in America (with complete privacy).
You should give it a try!
As a matter of fact, these free campsites are yours. Every time you pay federal taxes, you're contributing to these lands.
Become a FREE CAMPING INSIDER and join the 100,000 campers who love to score the best site!
We'll send you the 50 Best Free Campsites in the USA (one per state). Access the list by submitting your email below: