You don't get to the top of most corporate ladders without ruffling a few feathers. Camping World, like its CEO, is a business people either love or hate.
However, both have been pretty successful and are making names for themselves. So who is the CEO of Camping World? Let's look and see!
What Is Camping World?
Camping World began in 1966 as the brainchild of David Garvin. However, Garvin couldn't imagine what Camping World would become over the next few decades. With approximately 200 locations, it's now one of the world's largest RV dealership networks in the United States.
They sell various new and used RVs alongside their gear. Camping World is an ideal spot for new and experienced RVers to shop for the perfect rig for their future adventures. However, Camping World, like many RV dealers, has earned a somewhat negative perception in the RV community.
Because they sell so many RVs, they have many customers. Camping World doesn't get it right every time. Not every customer will be a happy camper. However, if you listen to the conversations among RVers regarding negative experiences with RV dealers, they tend to mention Camping World far more than others.
Who Is the CEO of Camping World?
Marcus Lemonis is Camping World's Chief Executive Officer (CEO). Lemonis is a Lebanese-born businessman who developed a passion for the auto industry at a very young age. He worked for his great uncle's car dealership before AutoNation acquired it in 1997. Lemonis went on to advance in a sales and management role with the company.
Lemonis took the lead role for Holiday RV Superstores Inc., which led to him forming FreedomRoads, where he began merging RV dealerships. His company joined Camping World in 2006 and retained him as the leader. He navigated the company with Good Sam Enterprises in 2011, and Lemonis continued to maintain leadership.
Lemonis has a proven track record of success in the business industry. He's the perfect example of the corporate American dream. His success has led him to be on shows like Celebrity Apprentice, The Profit, and The Partner.
Pro Tip: We uncovered 7 Things You Should Know About Camping World before you buy.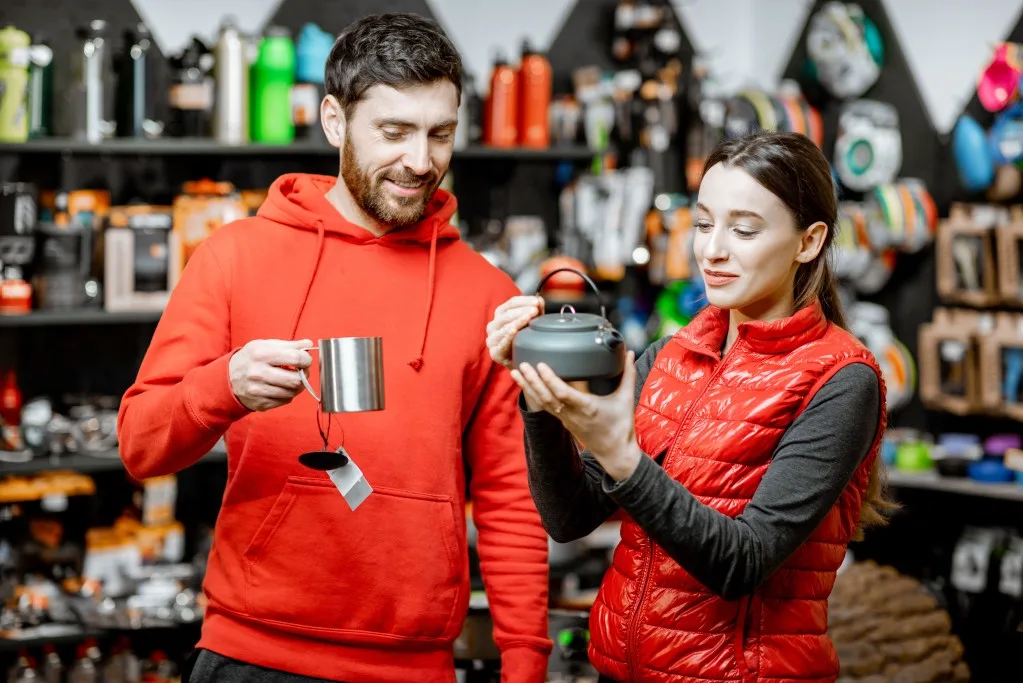 How Did Marcus Lemonis Get Rich?
Marcus Lemonis has made significant investments and partnerships in his various business ventures. He made the bulk of his fortunes through his ownership in Camping World Holdings Inc., which he took over a decade before he made the company go public.
Like many wealthy individuals, Lemonis spreads his financial streams across many opportunities. He owns Marcus Lemonis LLC, providing many products in the outdoor segment for Camping World subsidiaries. In addition, Lemonis hosts a reality TV show, The Profit, and has appeared on ABC's Shark Tank and many other television programs.
What Is Marcus Lemonis' Net Worth?
Marcus Lemonis has done quite well for himself. His estimated net worth is over $500 million. However, if Lemonis continues to make wise business decisions and the RV industry continues to flourish, he may continue to inch closer toward billionaire status.
Who Owns the Most Stock in Camping World?
Camping World Holdings Inc, the owner of Camping World, has 41.85 million available shares. While the company's CEO owns over 500,000 shares, he's not the company's largest stakeholder. That title goes to Crestview Partners Ii GP LP. They hold approximately 6.88 million company shares, about 8.23% of the company.
What Is Marcus Lemonis' TV Show?
Marcus Lemonis is no stranger to being on television. He has appeared on multiple episodes of NBC's Celebrity Apprentice and ABC's Secret Millionaire and was the star of the CNBC reality hit show The Profit. During The Profit, Lemonis helped struggling small businesses by investing his own money to partner with the business owners and help make them profitable.
In 2017, Lemonis and CNBC launched a new show, The Partner. The show's premise was for Lemonis to search for business managers to help him run investments from the other network show, The Profit. However, in August of 2021, more than 50 small businesses that had worked with Lemonis and NBC Universal accused them of harmful business practices while appearing on the show.
HGTV attempted to launch a show, The Renovator, starring Lemonis in 2022. However, the show went into a hiatus after two episodes and has not aired any new episodes.
Pro Tip: We compared the pros and cons to Camping World. Find out Is Camping World Worth It?
Is Camping World a Good Company?
Camping World is like many other RV dealerships, only substantially larger. They sell many new RVs and help RVers with almost everything they need to hit the road.
However, many customers have been disappointed with the service they've received, especially after completing their deals. The massive boom in the RV industry has caused a considerable strain on RV service and repair departments. However, this is the same experience across the board at most RV dealerships.
Have you visited Camping World? How was your experience? Let us know in the comments!
Discover the Best Free Camping Across the USA
To be honest with you, we hate paying for camping. There are so many free campsites in America (with complete privacy).
You should give it a try!
As a matter of fact, these free campsites are yours. Every time you pay federal taxes, you're contributing to these lands.
Become a FREE CAMPING INSIDER and join the 100,000 campers that love to score the best site!
We'll send you the 50 Best Free Campsites in the USA (one per state). Access the list by submitting your email below: