We keep hearing how lemon-lime sparkling water is one of the best things since sliced bread.
In fact, flavored seltzers have exploded in popularity in just a few short years. Since we're always looking for new twists on your daily hydration, we were intrigued.
We dove off the deep end and tried multiple brands of lemon-lime sparkling water to find the best ones.
Let's take a look!
What is Lemon-Lime Sparkling Water?
Lemon-lime sparkling water is a carbonated drink infused with, you guessed it, lemon and lime. It's a popular choice for those looking to spice up their hydration needs. The CO2 provides a bubbly experience similar to what you'd experience when drinking soda. However, it's much healthier than sugar-filled beverages.
This is a popular drink to enjoy during the summer, especially sitting by the pool. It's smooth, and you can combine it with your favorite spirit to kick it up a notch. Whether you're tired of boring and mundane water or looking to try something new, lemon-lime seltzer is a solid option.
Is Lemon Lime Sparkling Water Good For You?
Next to plain H20, lemon-lime sparkling water is about as healthy as it gets. Regarding nutrition, most brands contain zero calories, zero carbohydrates, zero sugars, and minimal sodium. They can be fantastic for helping you stay hydrated. However, you shouldn't overdo it.
Soda is horrendous for your health and can cause increased levels of tooth decay. Many people use lemon-lime seltzer to help them reduce their desire for sugar-filled carbonated beverages. However, it's easy to trade one addiction for another, and drinking too much isn't great.
Overdoing it can cause increased gas in your digestive system. As a result, you may be belching or passing gas more frequently. In addition, it can cause painful aches in your gut. Limiting yourself to one or two cans daily is a good idea.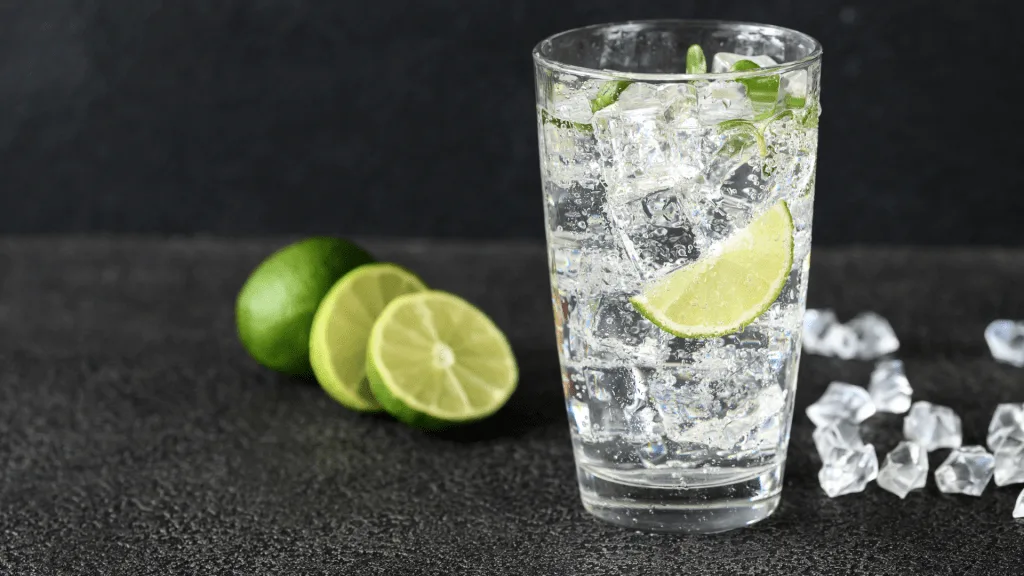 Does Lemon Lime Sparkling Water Taste Like Sprite?
While lemon-lime sparkling water and Sprite, a popular lemon-lime soda brand, look similar, they taste very differently. They have a similar flavor, but Sprite contains 44 grams of sugar. Just like Corn Flakes and Frosted Flakes, you can quickly and easily tell the difference between the two.
Beyond the sweetness, Sprite has other additives not typically found in seltzer. One example is phosphorus acid, which is linked with difficulty absorbing calcium. Sparkling water is the healthier choice between the two, even if it doesn't taste as sweet.
Does Lemon Lime Sparkling Water Help with Upset Stomach?
Club soda and lime are popular remedies for an upset stomach. The mixture can reduce indigestion, fight constipation, and relieve pressure in your stomach. As a result, lemon-lime sparkling water is also another fantastic choice.
Having a glass will often help reduce pressure in your stomach, which causes the feeling of an upset stomach. This is done because you're likely to belch while drinking seltzer. Releasing the gasses helps reduce the pain and can cure some upset stomachs.
Pro Tip: Want high-quality water while on the road? Check out these RV Water Filters: Good, Better & Best.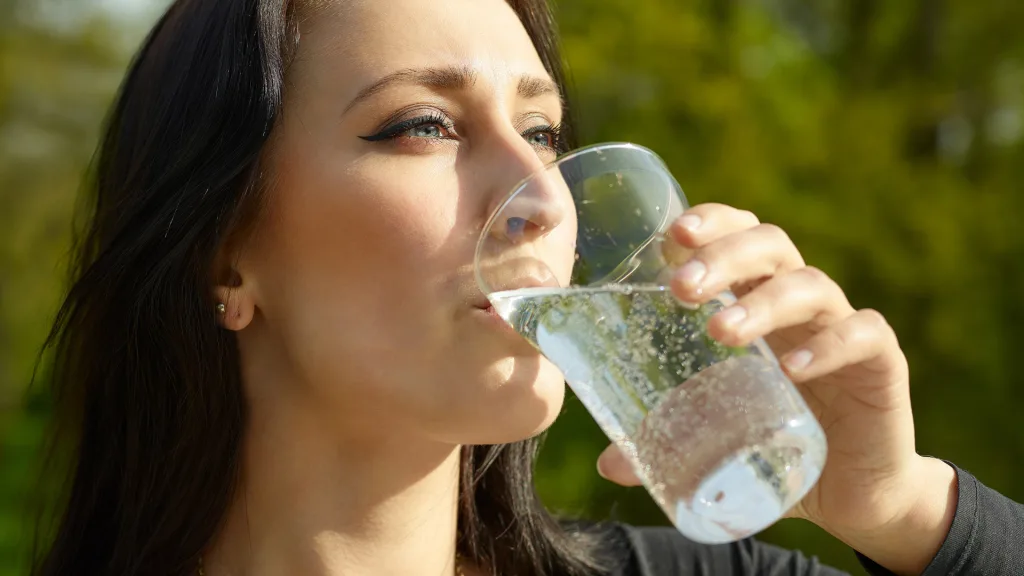 The 5 Best Lemon-Lime Sparkling Water Brands
We quickly learned that not all lemon-lime sparkling water brands are created equal. Just because they have a fancy can or bottle doesn't mean they're going to taste great. If you want quality refreshments, try these.
#1 La Croix
La Croix is one of the most recognized seltzer brands in the United States. The bold graphic designs on their cans and packaging stand out from the rest on the shelves. However, the fancy look is just the tip of the iceberg. Their flavors are out of this world delicious, and you'll find one to fit your needs.
La Croix's Lemon-Lime sparkling water is one of their most popular offerings. It's the perfect mixture of sweet and tart while delivering the beloved lemon-lime taste. Your tastebuds will appreciate every drop of this delicious beverage.
#2 bubly
The second most popular club soda brand in the United States is also the second best tasting. It's owned by PepsiCo and launched in 2018. The lemon-lime bubly offers natural flavors, no calories, and no sweeteners. The only thing on the nutrition facts label is 10 grams of sodium. It's a smooth and refreshing taste that'll quench your thirst and bring a smile. It's readily available at retailers like Walmart and Amazon, so order a case to try it today!
#3 San Pellegrino Natural Sparkling Water
San Pellegrino has a slightly sweeter taste than other lemon-lime flavors. However, it's perfect for drinking or adding to cocktails and mocktails. It hails from Italy and starts as snow and rainwater in the mountains. As a result, it contains increased levels of minerals like calcium, magnesium, sodium, and potassium, which help create the signature taste.
Of course, you'll generally pay more for this and other imported varieties. Still, many consumers are happy to pay a little more for quality.
#4 Perrier Mineral Sparkling Water
Perrier has been delighting drinkers for more than 150 years. It originated in France and was one of the first major sparkling water brands. Like many, it contains increased levels of minerals that help create its unique taste. And, of course, the perfect touch of lemon and a faint taste of lime.
Many customers prefer this brand because it's available in glass bottles, which don't affect the flavor like aluminum or plastic.
#5 Spindrift
The lemon-lime sparkling water from Spindrift will have you falling in love with lemonade all over again. It's the perfect option for those who want to sit on their front porch and watch summer pass them by.
While it does contain four calories, they're worth it when you experience the taste of this drink. That's because they use real fresh squeezed juice. Just be careful, or the entire summer will be gone before you know it!
Pro Tip: Interested in sipping on something unique? Learn more about What Is a Dirty Soda Shop?
Is Lemon-Lime Sparkling Water Worth It?
Lemon-lime sparkling water can make it easy to make a healthy decision when choosing a beverage. If you're feeling uninspired while trying to stay hydrated, give lemon-lime seltzer a try.
We loved each of the brands we've suggested and found they hit the spot and pleased our taste buds. Give them a try and see if you can reduce the number of sugar-filled sodas you drink.
Discover the Best Free Camping Across the USA
To be honest with you, we hate paying for camping. There are so many free campsites in America (with complete privacy).
You should give it a try!
As a matter of fact, these free campsites are yours. Every time you pay federal taxes, you're contributing to these lands.
Become a FREE CAMPING INSIDER and join the 100,000 campers who love to score the best site!
We'll send you the 50 Best Free Campsites in the USA (one per state). Access the list by submitting your email below: