There's so much natural beauty and magnificence across the country, but nowhere is it more evident than throughout our National Parks.
The United States has 63 National Parks, each featuring grandeur unique to the region.
One extraordinary gift to this country's senior citizens is the National Park Senior Pass, which makes exploring the country's natural wonders affordable to America's elders.
Let's dive in to the details!
What Is a National Park Senior Pass?
A National Park Senior Pass is a lifetime pass allowing Americans age 62 and older admittance to all National Parks for a single fee.
Once a senior has purchased the pass, he or she will never have to pay an admittance fee to any covered site again.
Pro Tip: Can you replace lost National Park Passes?
What Does the National Park Senior Pass Cover?
The pass covers admittance to all National Parks and includes more than 2,000 recreation sites that six different U.S. Federal agencies manage. The pass covers all entrance fees and day-use fees and anyone traveling in his/her party.
At per-vehicle fee sites, the National Park Senior Pass admits the senior who holds all passengers in the noncommercial vehicle he/she occupies.
At per-person fee sites, the pass admits the senior and three other adults. (Children under 16 always get free admittance.)
In addition, the pass owner receives a discount on expanded amenity fees at some sites. These might include camping, swimming, boat launching, and guided tours.
What National Parks Accept the Senior Pass?
All National Parks and other federal recreation sites that charge an entrance or standard amenity fee accept the Senior Pass. This includes more than 2,000 federal recreation sites managed by the National Park Service, as well as sites managed by the U.S. Fish and Wildlife Service, Bureau of Land Management, Bureau of Reclamation, and the U.S. Forest Service.
It is important to note that the Senior Pass does not cover fees for activities such as camping, special tours, or special permits, and not all federal recreation sites charge an entrance or standard amenity fee.
However, the pass may get you a discount.
Therefore, it is always a good idea to check with the specific site you plan to visit to see what fees are associated with your visit and how the Senior Pass may apply.
How Much Does the National Park Senior Pass Cost?
The lifetime pass costs $80. Seniors may instead choose to pay a $20 annual fee.
After four years of paying a yearly fee, you can exchange the annual pass for a lifetime pass. This may be an ideal option for those on a fixed income.
Who Is Eligible?
The National Park Senior Pass, also known as the America the Beautiful Senior Pass, is available to United States citizens and permanent residents who are 62 years of age or older. Applicants must provide documentation of age and residency at the time of purchase.
Accepted documents for proof of age and residency may include a driver's license, passport, birth certificate, or permanent resident card. The pass can be purchased online, by mail, or in person at a participating federal recreation site for a one-time fee of $80.
It is important to note that the pass is non-transferable and cannot be refunded or replaced if lost or stolen. It is also important to carry a valid photo ID with the pass while using it to access federal recreation sites.
How to Get a National Park Senior Pass
Seniors can buy their National Park Senior Passes in person from some Federal recreation sites and offices. They'll ask for proof of both residency and age. Click here for a list of sites that issue the Senior Pass. Note that there are no additional fees for purchasing in person.
You can also purchase the Senior Pass by using the USGS online store. If you do, you'll need to upload proof of residency and age as well. The easiest way is to photograph your documents and upload the image files when you order the pass.
If ordering online, you'll need to use a credit card, and there will be an additional $10 fee for document processing. So, if you're buying a lifetime pass, you'll pay $90 ($80 + $10 processing fee), and if you're purchasing the Annual Senior Pass, you'll pay $30 ($20 + $10 processing fee).
You can also purchase the Senior Pass by mailing a paper application to the USGS (United States Geological Survey). Enclose a copy of your proof of residency and age, and include a $10 processing fee on top of the annual or lifetime pass fee.
If you order your National Park Senior Pass online, USGS employees should process and ship your application within five business days from when they receive it. Shipping times vary, so try to buy your Senior Pass well in advance of your trip.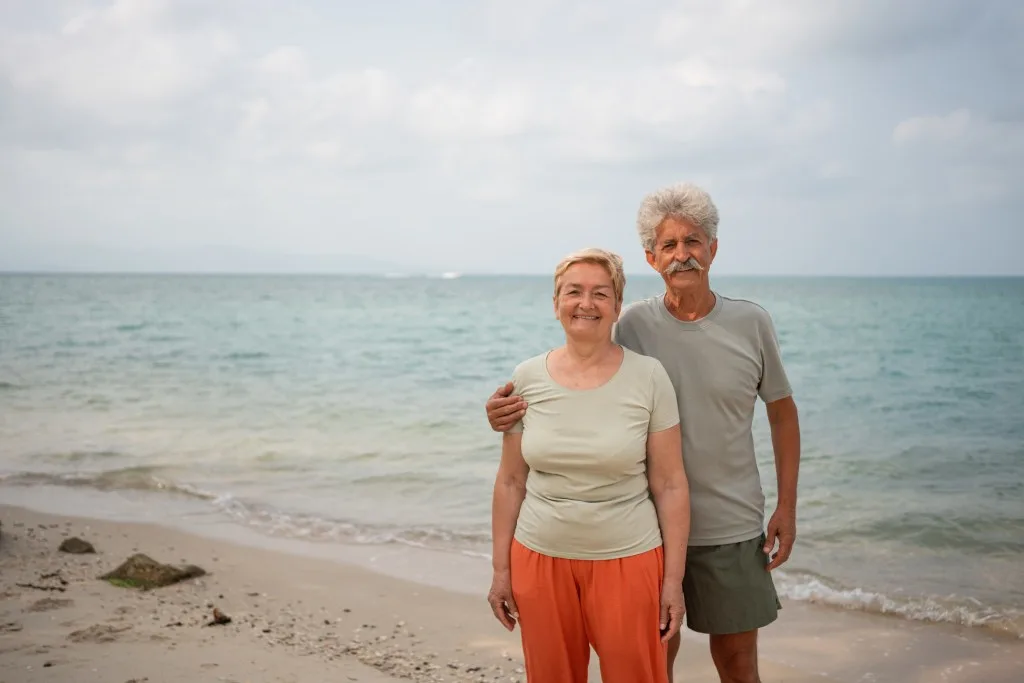 What Is the Difference Between the Golden Age Passport and the Senior Pass?
There's no difference. The Senior Pass replaces the Golden Age Passport, but all sites will continue to honor previously-issued Golden Age Passports.
Other Passes to the National Parks
In addition to the National Park Senior Pass, the following passes are also available:
Annual Pass
Access Pass
US Military Pass
4th Grade Pass
Volunteer Pass
The splendor of our National Parks offers moving, meaningful experiences to all who experience them.
Taking advantage of the National Parks Senior Pass or any of the other available passes associated with our National Parks and Federal Sites is an investment in adventure and the experience of true majesty.
Discover the Best Free Camping Across the USA
To be honest with you, we hate paying for camping. There are so many free campsites in America (with complete privacy).
You should give it a try!
As a matter of fact, these free campsites are yours. Every time you pay federal taxes, you're contributing to these lands.
Become a FREE CAMPING INSIDER and join the 100,000 campers that love to score the best site!
We'll send you the 50 Best Free Campsites in the USA (one per state). Access the list by submitting your email below: