Walmart recently announced they're closing several stores around the country, like Albuquerque's San Mateo Boulevard location.
But what does this mean for RVers who camp in their lots? If you've ever overnighted in a Walmart parking lot, you might be concerned about where you'll crash on your next road trip.
Fear not, weary travelers! We have all the details about what this means for campers.
Let's roll!
Walmart Store on San Mateo Blvd to Close in March
Many Walmart stores nationwide provide safe, well-lit spaces for overnight campers. But not every store allows dry camping on its premises. One such location will soon shutter its doors for good.
The Walmart on San Mateo Boulevard in Albuquerque, New Mexico, is closing. Representatives for the multinational conglomerate refused to give specifics on the store's closing but stated there are many reasons a location may shut down. Many Albuquerque locals suspect high theft rates contributed to this decision.
San Mateo Boulevard cuts through the city's International District. When the company opened this store, many smaller grocers went out of business. Some residents are concerned that the store's closing will negatively impact an area already considered a food desert.
However, representatives for the city hope this change will bring about more locally-owned businesses. In fact, they have reached out to the mayor and county commissioner to discuss incentives for grocers looking to open shops in the area.
Why is Walmart Closing Certain Stores?
Walmart announced they'd be closing stores around the country that are underperforming. Several locations in Illinois, Wisconsin, and Florida that failed to meet financial expectations will soon go dark.
Shrinkage may have contributed to the Albuquerque store's lack of performance, but the location has witnessed a host of crimes beyond stealing. Shootings, drug busts, and deaths have all made the headlines in recent years. One customer even threatened an employee with a machete.
Companies like Amazon are thriving in the e-commerce industry. It seems Walmart plans to follow in its footsteps by focusing on online sales instead of the shuttered brick-and-mortar stores.
Can You Still Stay Overnight at Walmart?
You can park overnight at about half of Walmart's 4,700 US stores, but exceptions exist. Those not allowing camping usually have signs posted throughout the lot. But if you're unsure, you can always call the store and ask the manager or check the Allstays app to see if a particular location is RV-friendly.
It's a good idea to plan ahead. You don't want to roll into a Walmart at the end of a long day only to discover you can't legally sleep there.
When you find a store that allows "Wallydockers," try to park in an area with other RVs. Pick a well-lit spot away from the entrance if you're the only one. Only open slide-outs if necessary, and if you have a couple of orange cones, put them out by your door so other drivers can see you clearly and leave you enough room.
If possible, keep your stay to 12 hours or less. It's generally good etiquette to hit the road once the store opens in the morning so you don't interfere with business. After all, stores inconvenienced by overnighters will be less likely to allow them in the future.
Pro Tip: If you're going to spend the night at Walmart, keep these 7 Things You Should Know About Walmart Camping in mind!
5 Walmarts in New Mexico That Allow Overnight Parking
Roughly 2,300 Walmart stores around the country (that AREN'T closing) permit overnighters. New Mexico is home to several camper-approved locations.
If you're looking for a free place to get some shut-eye (and ambiance isn't a priority,) here are a few of our favorites.
#1 Alamogordo Walmart Supercenter #1306
The Alamogordo Supercenter is just a short drive from White Sands National Park. It offers views of the San Andres mountains, so you can feel farther away than you actually are.
This location is safe, but some campers have complained about the noise. In addition to typical road noisea, a nearby train blows its horn as it passes through town. If you're a heavy sleeper, this location should be just fine. Plus, there's plenty of room for RVs, and the gas is some of the cheapest in town.
Address: 233 S. New York Ave., Alamogordo, NM 88310
#2 Gallup Walmart Supercenter #906
If you're traveling on I-40, Gallup's Maloney Avenue location is a convenient place to catch some sleep. There's tons of space, cameras covering the entire property, and friendly, 24-hour security patrolling the lot.
It's a good things this Walmart isn't closing. It's a popular spot for overnighters passing through. Sometimes there are even "RV villages" throughout the lot, so you might make some friends while you're there.
Gallup is only an hour from Arizona's Petrified Forest National Park. You won't want to miss the stunning scenery if you're already in the area.
Address: 1650 W. Maloney Ave., Gallup, New Mexico
#3 Bernalillo Walmart Supercenter #3731
The Bernalillo Walmart is another popular spot for RVers. It's a clean store with a well-lit parking lot. Visitors say it's a little noisy during business hours but it calms down once the store closes. Although the Supercenter isn't open all night, a 24-hour gas station is nearby.
Before you hit the road, check out the nearby Petroglyph National Monument to see sacred artwork from hundreds of years ago. The Sandia Crest is also a short drive away and offers stunning views.
Address: 460 NM Highway 528, Bernalillo, NM 87004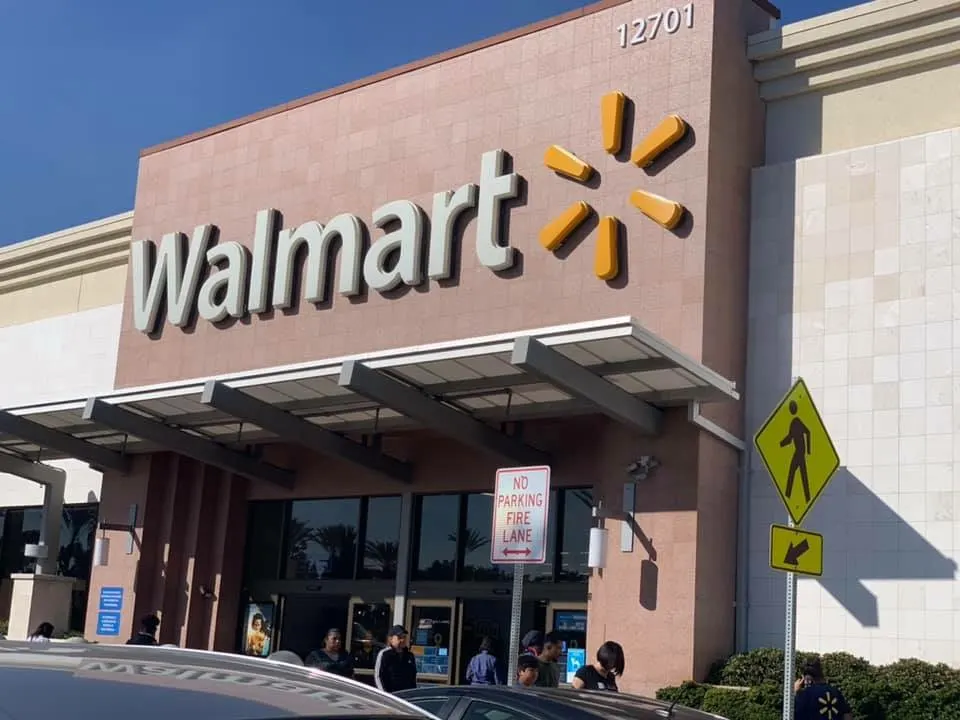 #4 Las Cruces Walmart Supercenter #5155
You can find several Walmarts in Las Cruces, but store #5155 is best for dry camping. RVers are limited to one night and must park near the garden center.
Police-issued cameras cover the lot, and on-site security patrols all night. Even better, this Walmart's auto center is big enough to handle RVs, so you can get an oil change if you arrive before closing time.
Las Cruces is only a 45-minute drive from Hatch, New Mexico. You'll want to make the detour to eat some authentic Hatch green chilis!
Address: 1550 S. Valley Dr., Las Cruces, NM 88005
#5 Farmington Walmart Supercenter #826
Dry campers at the Farmington Walmart say the store is clean and the customer service is top-notch. It can be a bit noisy but usually quiets down after dark.
You'll need to park on the far end of the property near Sam's Club. This area is a bit darker than the rest of the lot, but you might be able to pick up their free WiFi.
At least a couple campers usually stay at this location each night. There's plenty of space, so you won't feel like your rig is in the way.
Address: 4600 East Main, Farmington, NM 87402
Pro Tip: No Walmart nearby? No problem! Spend the night at one of these 7 Best RV Parks in Albuquerque, New Mexico.
Walmart Isn't Closing Some of the Best Spots
Although Walmart is closing some of its stores, there are still plenty of Supercenters where you can post up for the night. They're often safe, well-lit, and may even have round-the-clock security.
If you need a free, convenient place to rest your eyes, Walmarts across the country have you covered! Just remember to make a plan to avoid any unwanted surprises. And make sure you check in with management before turning in for the evening.
Discover the Best Free Camping Across the USA
To be honest with you, we hate paying for camping. There are so many free campsites in America (with complete privacy).
You should give it a try!
As a matter of fact, these free campsites are yours. Every time you pay federal taxes, you're contributing to these lands.
Become a FREE CAMPING INSIDER and join the 100,000 campers that love to score the best site!
We'll send you the 50 Best Free Campsites in the USA (one per state). Access the list by submitting your email below: