The RVgeeks are as legit as it gets when it comes to traveling. They hit the road full-time long before it was trendy. But does this mean travelers trust them as a good resource?
Staying safe and protecting your rig means not trusting everything you read online. Some sources are better than others, and it's essential to consider the source.
Today, we're closely looking at The RVgeeks. We'll help you decide whether or not you can trust them.
Let's dive in!
Who Are The RVgeeks?
Peter Knize and John Sullivan are the creators behind The RVgeeks. They've been living and traveling full-time in their camper since 2003. Their brand has gained a significant following and grown considerably over the years.
The couple is a source of information for many in the traveling community. They cover topics related to the lifestyle, including maintenance, repairs, and upgrades. At the same time, they educate and inspire others to embrace adventure.
Their backgrounds in technology and engineering come in handy for their content on maintenance and repairs. They share their knowledge while providing tutorials on various systems and components.
They also provide honest reviews of products and services. The couple tests and reviews accessories and gear to share their opinions. Many consumers find their honesty appealing and make purchases based on their reviews.
The couple are huge advocates for the nomadic lifestyle. They promote the freedoms and flexibility it offers. Peter and John have written articles for various publications and have appeared at large gatherings and events. They've published work in The New York Times, The Wall Street Journal, and CBS News.
Why Are The RVgeeks a Legit Resource?
There are several reasons why The RVgeeks are a legit resource. First, they've lived and traveled full-time in their RV for nearly two decades. During this time, they've assembled a wealth of knowledge. Their longevity in the community is a testament to their dedication.
Additionally, the couple is practically experts in maintenance and repair.
While they are not certified technicians, their background in technology and engineering certainly helps. They're able to troubleshoot and fix common problems. They create step-by-step tutorials with explanations, making many DIY projects possible for owners.
The couple has gained a large following through their YouTube channel and website. While you can't always trust someone with a large following, it speaks to the quality and value of their content. Their popularity allows them to establish relationships with industry experts. They receive access to resources and information unavailable to others.
Overall, the geeks are valuable to RVers. Peter and John have earned respect through their honest reviews and advice. When it comes to technical help, it's hard to top The RVGeeks.
Did The RVgeeks Star in a Television Show?
The RVgeeks produce the Discovery show "The RVers." During production, they served various roles, notably co-hosts and co-executive producers. It launched in 2019, and the fifth season aired in 2023.
The program is on the Discovery Channel's "GO" streaming platform and on PBS. It features experts sharing their knowledge and experiences. The couple regularly contributes and provides maintenance, repairs, and upgrade advice.
However, it features an assortment of familiar faces, including Tom and Caitlin Morton from Mortons on the Move. Anthony Nalli from The Aviators, and Adam and Celine MLaughlin from The RVers Family also frequently appear.
Other Legit Resources for RVers
The RVgeeks are just one of the legit experts available. There are other creators constantly pumping out high-quality content. The information they provide can help you take your adventures to the next level.
Escapees RV Club
Escapees RV Club is a membership-based organization providing resources and support for travelers. A group of full-time travelers founded the club in 1978 to create a community for those on the road. Today, the club has over 60,000 members and offers a range of benefits and services.
The club is a valuable asset for those looking for community and support on the road. Their benefits and services make it less stressful to travel. The active and engaged membership helps create a sense of community. They're a respected and reliable organization in the community.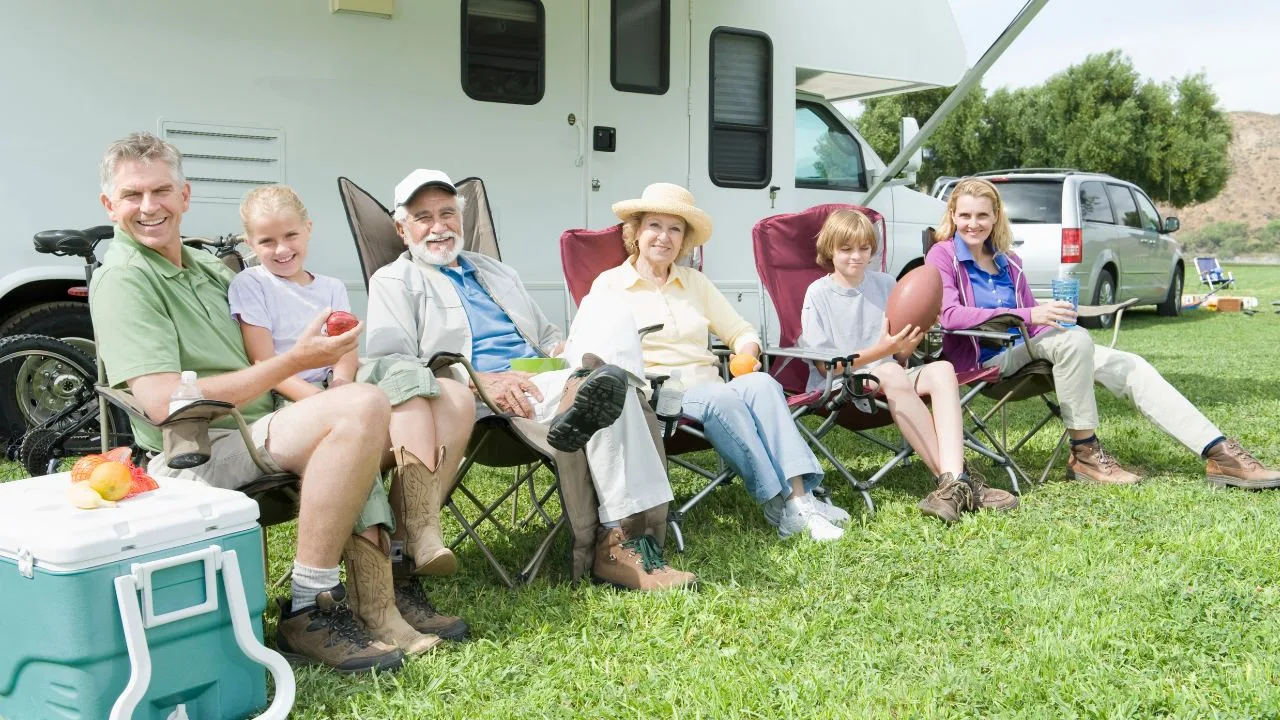 Mobile Internet Resource Center
Mobile Internet Resource Center is a website and YouTube channel providing information for mobile internet users. The website offers guides and reviews for products and services. They often discuss data plans and mobile hotspots. In addition, they cover news and updates related to mobile internet.
Chris Dunphy and Cherie Ve Ard started the brand in 2014. They're experts in mobile internet and regularly appear in numerous media outlets. We've seen them in The New York Times and Forbes.
With so many people working and home-schooling from the road, internet access is more important than ever. Mobile Internet Resource Center helps RVers and other travelers stay connected during their adventures.
Campendium
Campendium is a website and app with a database of campgrounds, parks, and other destinations. It was founded in 2013 to create a better way to find and review locations.
People love the reviews, which can provide valuable insight into the quality and amenities of a site. Additionally, users can share tips and recommendations specific to the location. You can quickly find information for each, including site descriptions, photos, and pricing.
The company makes it easy to find options in unfamiliar areas, allowing you more confidence when booking campgrounds. It's a fantastic way to set your expectations and avoid disappointment.
So, Are The RVgeeks Legit?
While there are many resources for RVers, The RVgeeks are one of the best. The content they create is entertaining and educational. They make it easy to pay attention and soak in every detail, and have a unique way of breaking down challenging situations into smaller chunks. They're certainly a great place to start if you're looking for a source to trust!
Discover the Best Free Camping Across the USA
To be honest with you, we hate paying for camping. There are so many free campsites in America (with complete privacy).
You should give it a try!
As a matter of fact, these free campsites are yours. Every time you pay federal taxes, you're contributing to these lands.
Become a FREE CAMPING INSIDER and join the 100,000 campers who love to score the best site!
We'll send you the 50 Best Free Campsites in the USA (one per state). Access the list by submitting your email below: