Movies and books love to show people swimming in the buff. Skinny dipping, also called skinny swimming or chunky dunking, is a right of passage, but you could find yourself in hot water if you do it in the wrong place at the wrong time.
It's a tradition that many summer camping enthusiasts partake in…but, the times they are a-changin'.
Today we're talking about the legality of skinny dipping. We're also giving you a few pointers if you dare take the dive.
Let's jump in!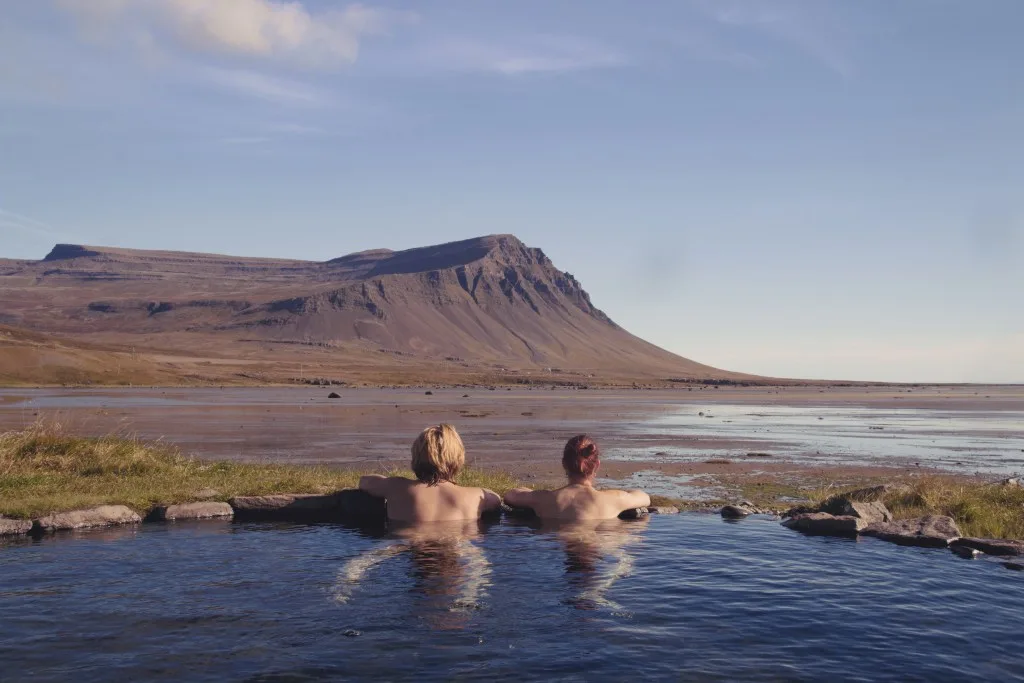 What is Skinny Dipping?
Skinny dipping is swimming naked, in the buff, in your birthday suit. It's origin obviously dates back to the dawn of humanity. But, the motives have changed over the years.
Why Is it Called Skinny Dipping?
Skinny swimming or skinning dipping is the act of dipping yourself in the water wearing only your skin. If you're actually swimming, call it skinny swimming.
It's a very freeing experience that takes a bit of getting used to.
Also, you have to know where to do it.
Is Skinny Dipping Illegal?
Skinning dipping regulations vary by state, city, and country. You have to take responsibility by researching it first.
In most public places, swimming naked is illegal and considered indecent exposure or public indecency.
If you are discreet you might be able to get by without getting caught. It's part of the rush, but we don't recommend breaking the law.
In Florida, if you get caught skinning dipping, you only get convicted if you have a lewd or lascivious intent. So, if you're doing it for, say, health reasons…you might be okay.
How to Go Skinny Swimming While Camping Without Getting Arrested
Go to a Nude Beach
There are places in the US that are classified as nude beaches, where skinning dipping is permitted and encouraged. You can search the internet for the best nude beaches in your area.
Surprisingly, they are all over the country. From Moshup Beach on Martha's Vineyard and UFO Beach on South Padre Island, Texas to Gunnison Beach in New Jersey and Baker Beach in San Francisco, there are nude beaches on the coasts and at lakes on the interior of the US, like Secret Cove, Nevada on Lake Tahoe.
Children and cameras are usually prohibited at nude beaches, FYI.
Pro Tip: Here are the top nude campgrounds in America (all with swimming facilities).
Do it on Private Property
Swimming in the buff on private property is okay as long as you're there legally, of course. Remember that if you're in a public place and not in Florida, you might still be committing an illegal act.
If you do it at night, safely, and keep the noise down, you can enjoy the view of the stars and cool off without getting your bathing suit wet.
Be Discreet
Don't try to garner attention when attempting to skinny dip. Keep your voices down, watch for others in the area who might take offense at your seeming lack of modesty, and keep a towel nearby.
There is a reason that most of the movies have skinny dipping scenes take place at night. It's easier to avoid notice and not get caught.
By not drawing attention, you may just keep yourself from getting arrested and cool off at the same time.
Know Local Laws and Regulations
It's up to you to know the laws and regulations for the area you are in. It's not that you're going to definitely get arrested if you are caught, but if a police officer is called, you could get a warning or a summons to appear in court, fully clothed, of course.
This can all be avoided by doing a little internet research.
You can also check the local police logs to see how many people have been arrested or summonsed for indecent exposure while trying to skinny swim.
Find Nude Swimming Areas Near You
Search on the internet for "nude swimming near me" and you'll discover places that are clothing optional. Most of the locations encourage you to be aware of your surroundings and the comfort level of the people near you.
If there are families present, the rule is don't swim au natural.
Never Expose Yourself In Public Or Around Other People
As a caution, don't expose yourself in public or around other people. It's common courtesy and illegal.
Unless you're at a nude beach or resort where that kind of thing is expected, pay attention to who's around you and what the laws are.
Conclusion: Is Skinny Dipping Okay When you're Camping?
Skinny dipping is living life on the edge. If you're discreet, aware of your surroundings, and know the laws in your area, then by all means drop your clothes and take a dip.
However, know that there could be some risks.
If you're camping on private property or want to skinny dip in your own hot tub at the campground surrounded by a privacy screen, then go for it.
But, hopping a fence to swim naked in a campground pool is considered very bad form.
Discover the Best Free Camping Across the USA
To be honest with you, we hate paying for camping. There are so many free campsites in America (with complete privacy).
You should give it a try!
As a matter of fact, these free campsites are yours. Every time you pay federal taxes, you're contributing to these lands.
Become a FREE CAMPING INSIDER and join the 100,000 campers that love to score the best site!
We'll send you the 50 Best Free Campsites in the USA (one per state). Access the list by submitting your email below: