If you've spent any amount of time watching RV-life YouTube videos or following the hashtags on Instagram, you've probably heard of boondocking.
Boondocking is a popular way to RV camp for free while traveling the country.
But is it really all it's cracked up to be? In our opinion, "heck yes." However, if you try boondocking without all the proper resources and research…you may be in for a few unfortunate surprises!
Read on to learn why you might want to avoid boondocking.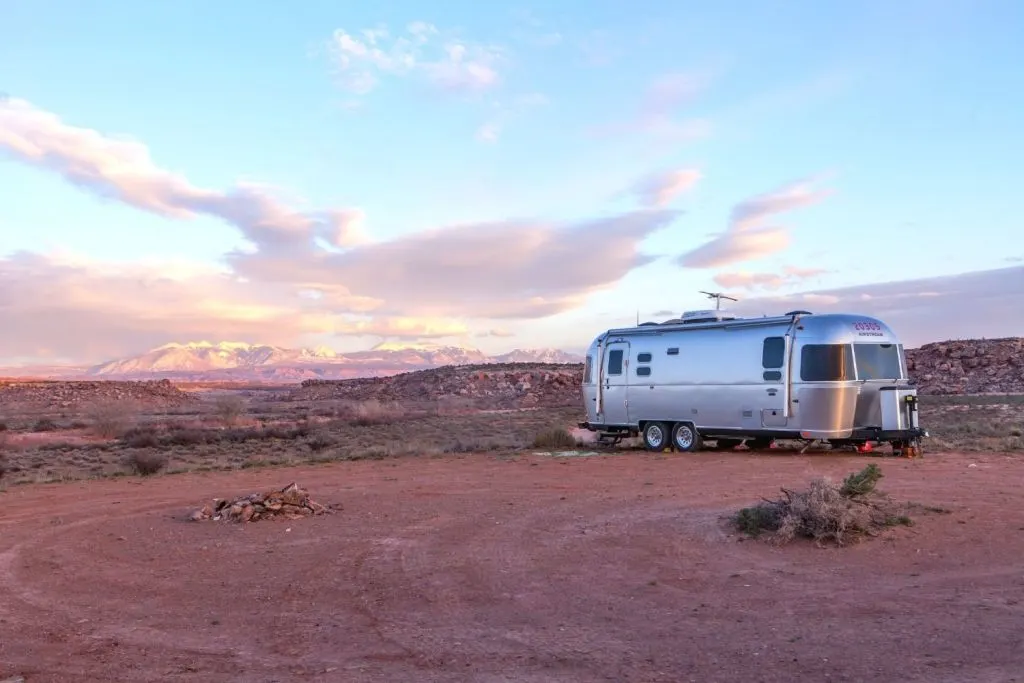 What Is Boondocking?
In short, boondocking is camping for free on public lands without hookups or amenities.
Boondockers have to:
Supply their power
Take all their trash out with them
Conserve fresh water supply
Store black and gray water until they leave
As a boondocker, you have to be totally self-sufficient. This isn't everyone's cup of tea!
5 Reasons to Avoid Boondocking
Boondocking is popular, but it isn't for everyone. Here are 5 reasons you might want to avoid this popular RVing camping style.
No Hookups or Amenities
As stated above, boondocking is dry camping or camping without hookups. While some boondocking campsites will have a water spigot to use or a dumpster onsite, don't count on it.
The majority of boondocking sites have absolutely nothing. No electricity, no water, no trash disposal, no dump station.
For many RVers, this is a no-go! Camping long-term without electricity is only fun if you have other ways of creating it.
Remote, Hard To Access Campsites
Many boondocking campsites are located out in the middle of nowhere. Boondocking sites are usually on public or national forest land.
In order to access these sites, you'll have to travel down unmaintained national forest roads. National forest roads in the US can be very hard for RVers to travel. Some roads are so terrible that they require 4×4 vehicles. And, some roads have a washboard the entire way, making for a very stressful and slow drive.
Because of this, you may want to avoid boondocking altogether. For many, like us, this is also a great reason to try boondocking. You'll have to decide for yourself if the boonies are for you or not!
You Need a Solar Setup
Since you have no electricity hookups when boondocking, you need an additional power source.
The best power source for off-grid camping is a solar setup, and solar setups can be very costly. Putting together a solar system can also be very confusing!
While generators can provide temporary power to run your appliances or recharge your house batteries, they are loud and use gasoline.
Long-term boondocking just isn't feasible without a good solar setup.
Sometimes You're Totally Alone
Being totally alone is the reason many boondockers choose this style of camping. But, if you feel safer with other people around, you should probably avoid boondocking.
Due to the remote nature of many boondocking campsites, you may not see another human soul for miles and miles. If that freaks you out, stick to the campgrounds!
Stay Limits
All public lands have stay limits. Stay limits are usually 14 days, but they can be shorter depending on the managing authority.
Stay limits are put in place to prevent visitors from setting up permanent encampments in the area and to prevent further damaging of the natural resources. Rangers frequently patrol popular boondocking areas to enforce these stay limits.
If you want to visit somewhere for more than 2 weeks at a time, you may have better luck finding a campground.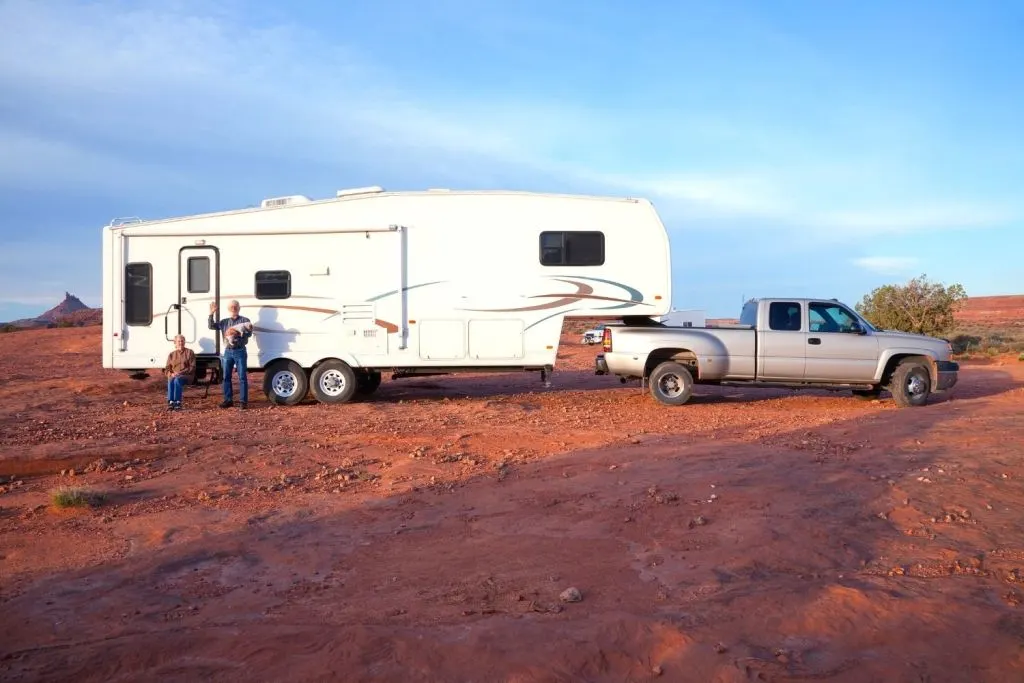 Boondocking Isn't For Everyone
From lack of amenities to total isolation, boondocking definitely isn't everyone's cup of tea.
But, if being off-grid and away from people in some of the most remote wilderness in the US sounds like heaven to you, you're in luck.
We've published a lot of articles about our favorite boondocking spots in the USA. However, in the spirit of this article, here are the 5 worst boondocking experiences we've had.
Discover the Best Free Camping Across the USA
To be honest with you, we hate paying for camping. There are so many free campsites in America (with complete privacy).
You should give it a try!
As a matter of fact, these free campsites are yours. Every time you pay federal taxes, you're contributing to these lands.
Become a FREE CAMPING INSIDER and join the 100,000 campers who love to score the best site!
We'll send you the 50 Best Free Campsites in the USA (one per state). Access the list by submitting your email below: