RV travel trailers are the most diverse grouping among all RV classes. However, one thing is clear; they're the most popular type of camper on the road.
From 14 feet to 30 feet, travel trailers serve many purposes. They can accommodate large family travel, and travel trailers can also get people way off grid. Best of all, they're the most affordable RV on the road.
However, today we're sharing seven general reasons you may want to avoid purchasing an RV travel trailer.
Before you invest in a new toy, we caution you to read the following points.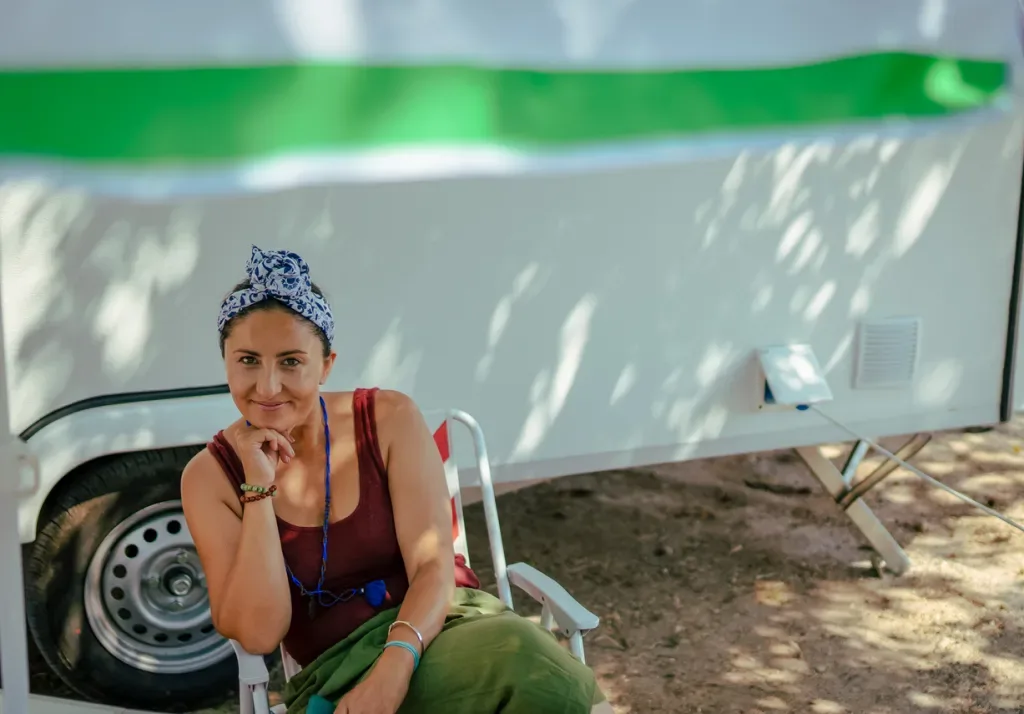 What is an RV Travel Trailer?
Travel Trailers are the most common RVs on the road. They have one distinct identifier – a bumper hitch tows RV travel trailers. This is the hitch on the very back of a truck (unlike 5th wheel RVs towed with a hitch in the bed of the truck).
Travel trailers often look very boxy. They can have many slides or no slides. Some have two wheels and others have six wheels. A teardrop camper and a travel trailer toy haulers are all found within this segment.
They're diverse to say the least.
Here are the reasons you may want to avoid travel trailers.
If You Must: These are the best Travel Trailer Brands.
1 .Travel Trailers are Mass Produced
Due to travel trailer popularity, RV manufacturers are incentivized to produce these units on a large scale.
If you can believe it, manufacturers assemble these RVs in less than a day. Many of the workers get paid by unit-completion, and not by the hour.
When you put these puzzle pieces together, it's easy to identify why many RV travel trailers don't stand the test of time.
Indeed, Class A, B, and C RVs are also assembled quickly. Their higher price point, however, increases (slightly) the manufacturing quality.
In our experience, traditional travel trailers are notorious for using the cheapest quality build-materials.
2. The Value of Travel Trailers Dimish is Rapidly
Unless you have a charming vintage trailer or a molded fiberglass trailer, chances are, your run-of-the-mill unit will lose value faster than virtually any other RV type.
The problem is three-fold:
There Are LOTS of used units for sale
New Units are relatively inexpensive
Travel trailers don't hold up well
On the upside, if you want to buy a used travel trailer, you can usually find a great deal.
3. Less Towing Safety from Travel Trailers
When it comes to towing, a travel trailer has fewer safety features than its 5th wheel older brother.
Sure, you can buy sway control, an equalizer hitch, or upgraded trailer brakes. Regardless – it will never be a safe as a 5th wheel.
This is why semi-trucks use the same hitching mechanisms as 5th wheel RVs.
If your travel trailer is 16 feet or under, towing will likely be less stressful. Long travel trailers give me the chills just thinking about pulling them next to big trucks on the interstate.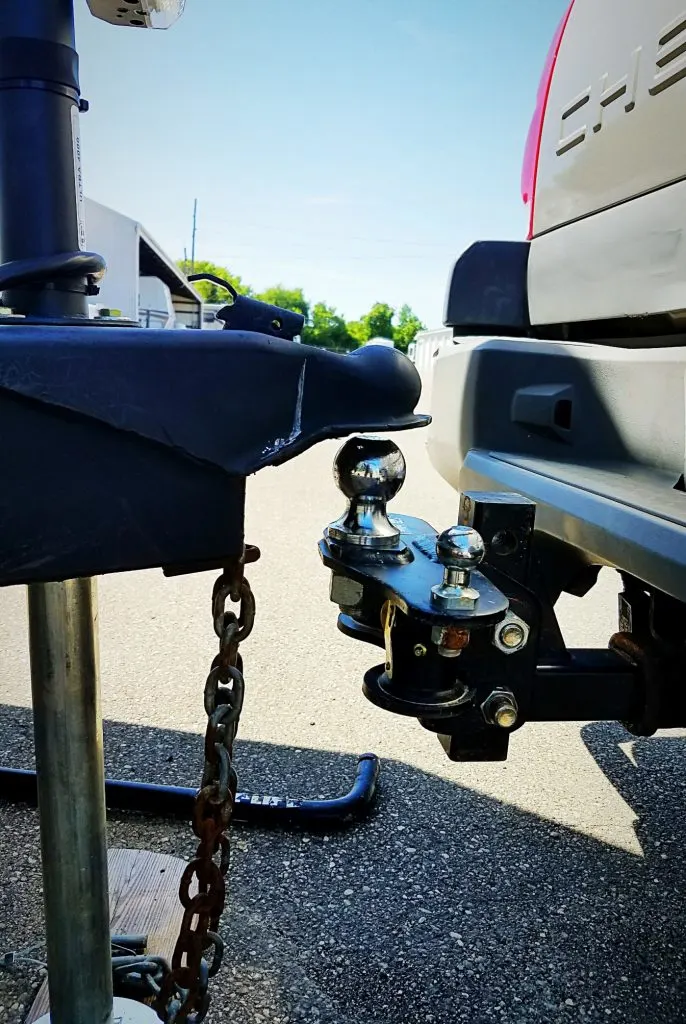 4. Not a Ton of Exterior Storage
I always get hate-mail when I mention the lack of exterior storage in travel trailers. I understand you do have exterior storage in your travel trailer.
The fact is, if exterior storage is crucial to you (bikes, kayaks, outdoor gear), you're better off buying a 5th wheel or Class A RV.
5th wheels have raised interior rooms. This design feature provides ample, long & tall) exterior storage.
#5 If Unused, Travel Trailers Decline Quickly
Touching on our #1 reason to avoid travel trailers, the lack of build quality leads to easy degradation.
Leaks seem to have more quickly in these units.
It's harder to keep rodents out. (Here are a few tips if you're worried)
We've probably all seen travel trailers rotting in a nearby yard.
You have to stay on top of the maintenance. Otherwise, they'll slip out of control.
Again, it's not that other RVs don't degrade. It's merely that the low cost of travel trailers makes them less of a priority to upkeep. Fewer owners will spend $300/month on enclosed storage.
The high cost of motorhomes typically makes an owner more attentive.
The easy storage of Class B RVs keeps them out of the elements at a low price.
Agree or disagree, but travel trailer degradation is visible in every town in America.
#6 No Access While Driving
Unlike Class A, B and C RVs, you can't access the living space of a travel trailer while driving.
Why is this a bummer? Well, let me name the ways. If you're hungry, thirsty, have to go pee (or worse #2), or simply want to lay on a couch….you can't do that in a travel trailer while driving.
#7 Can't Make a Quick Overnight Parking Escape
Like we mentioned in #6, there's no cab access from the living space of a travel trailer.
If you get spooked at an overnight parking spot, you can't quickly crank up the engine and escape. This is a huge safety short-coming with travel trailers.
It's Not All Bad, Though!
Don't get us wrong; we like travel trailers. In fact, we've owned two!
Here are the reasons a travel trailer may be a good fit for you:
Many floor plan options
Affordable
Good for Boondocking
Few, if any, campground limitation
Cheap to buy used
Here are 5 of the best travel trailer brands on the market.
Explore the Most Stunning Free Campsites in America
To be honest with you, we hate paying for camping. There are so many free campsites in America (with complete privacy).
You should give it a try!
As a matter of fact, these free campsites are yours. Every time you pay federal taxes, you're contributing to these lands.
Become a FREE CAMPING INSIDER and join the 100,000 campers that love to score the best site!
We'll send you the 50 Best Free Campsites in the USA (one per state). Access the list by submitting your email below: