Have you heard of the "10-year rule" at RV parks? It's a simple idea. If your RV is older than 10 years, you can be denied a reservation.
While many RVers have never experienced this rule first hand, it's commonly used in RV hot spots like Florida and Arizona.
Today we're talking to RVers & RV park owners about how the rule is implemented and why it's used. We'll even share some surprising data that shows more commonality between RVers & park owners than you might expect.
Let's dive in!
Where's The 10 Year Rule Used and How Can I Find Out?
While Florida & Arizona use the 10 year rule more than other states, you can find it in use at RV parks from Maine to California.
Usually the RV park will mention it on their website. Other times it will be asked over the phone when you make a reservation. In rare cases, you won't find out until you arrive at an RV park and potentially get turned away even though you made a reservation.
Be proactive if you're concerned about the 10-year rule.
Scan the RV park website for mention of it.
Call the park and ask directly.
Monitor Facebook groups for other RVers experiences
Do RV Parks Allow Exceptions To The Rule?
Yes! Almost every RV park that implements the 10 year rule also allows exceptions for it. In our experience (owning in vintage RVs for 5 years), we've never been turned away.
Most often RV parks will ask for a picture of your RV. They will either allow or deny based on the picture.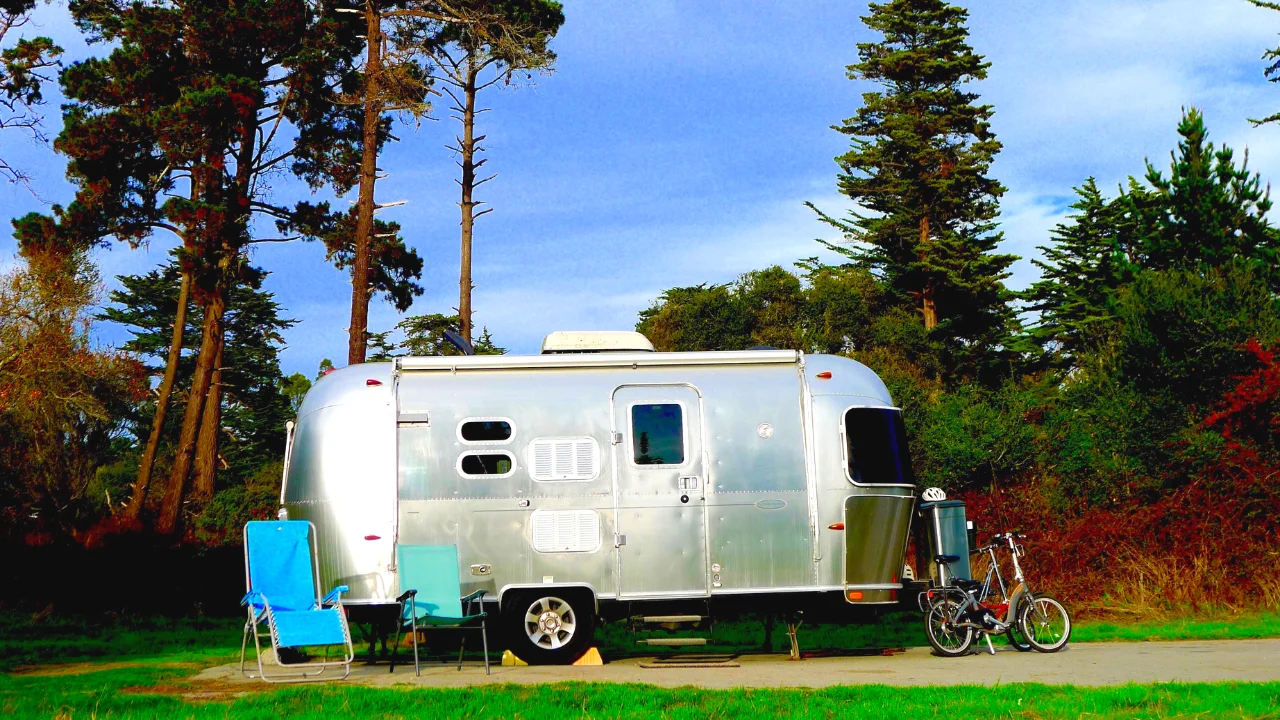 Keep in mind – you need to be honest with the picture you send. We've spoken with RV park managers who've turned away RVs on arrival because of a misleading approval-picture.
The 10-year rule is no joke!
Classic Travel Trailers Have The Upper Hand
There are many manufacturers who've kept their design similar for over 30 years. If you have a Scamp, Casita or Airstream – there's a good chance the RV park manager won't know a 1999 from a 2020 (if condition is good).
What Do RVers Think About the 10 Year Rule?
Without a doubt, RVers absolutely hate the 10 year rule! We polled our online community, with nearly 500 RVers surveyed, and found that 88% did not approve of the rule.
The survey comments were insightful and very telling. RVers, like humans throughout time, despise being generalized by an arbitrary number.
Here's some of the RVer feedback:
"I think it is pretty silly for most situations. Most older rigs we see aren't really eye sores or anything, they are just older so have a different design." – Shane M.
" I don't have an issue with it since it's their right as private owners. I know some campgrounds that have a better option, they request a photo of your rig, this way the ones like the restored units and ones kept in good shape don't get refused." – Ken H.
"It's usually high end expensive parks. We don't have a 10 yr old trailer but don't camp at those anyway." -Laurie M.
"I don't like camping beside cousin Eddie's Rv, but I have no problem looking at a clean well kept RV no matter the age." Kevin V.
Why Do RV Park Owners Use the 10 Year Rule?
RV park owners use the 10 year rule as a safe guard. We've spoken with many owners and have discovered there's no good way of weeding out unkept RVs.
The 10 year rule is a baseline for RVs on the decline. It's not feasible for RV park managers to inspect every rig that arrives. Yet, they must safe guard their park and guests.
Unkept RVs are apt to leak, become an eye sore and cause potential hazards to the RV park community.
Here's what an RV park owner has to say about the 10 year rule:
As an RV park owner we had to implement the 10 year rule on monthlies. Simply because if we don't then we get units that aren't street ready, black tank leaks, holes in the side-walls. And of course others in our area don't want to have a neighbor that looks like Fred Sanford.

What we do is require a picture of the unit and it must be registered to be on the road for monthlies.

If it's an overnight stay we are much easier on the rule.
This seems to be the overall sentiment from most RV park owners that implement the rule.
Do RVers Think RV Park Owners Should Deny Based on Condition?
Yes, resoundingly! The large majority of RVers we surveyed think park owners have the right to deny based on RV condition. In fact, 82% of RVers agree on that.
So, why the discord between this thought and the 10 year rule?
It seems most RVers think 10 years is a completely arbitrary number. With motorhomes costing upwards of $250,000, it is unrealistic to buy a new coach every ten years.
RVs don't want to be punished for having an RV that is 10+ years old, especially if it's been well maintained or restored (vintage trailer).
This is what RVers have to say:
"That's kind of the point of the 10 year rule. It's a *nice* way to say your RV is a piece of junk without having to be rude about it. Our rig was 20 years old and we were never turned away from parks that had the rule. The 10 year rule is essentially a condition rule." – Melinda C.
"For us it's a question of free enterprise. So long as there's no sociological discrimination I'm on the side of the business owners rights. In some cases valuing community safety from poorly maintained equipment must be considered. But I do NOT think truly well maintained vintage or custom RV'S should be blocked." – James A.
"I think they should be able to turn people away, but certainly going to lose a lot of business that way. Sort of like all the 55+ parks around the snowbird locations. Don't want my money? Fair enough." – Shane M.
Are There Other Demographics Banned at Certain RV Parks?
For sure! Here's a list of additional RV park "no camping" types:
Skoolies: Buses are banned from many RV parks. This is usually because they aren't officially coded to be lived in.
Dog Breeds: For insurance reasons, many RV parks limit the type of dog breeds that can stay on site.
Motorcoach Only Resorts: Some RV resorts only allow Class A & Super C units.
Airstream Only: Believe it or not, there's a handful of campgrounds that only allow Airstreams!
55+ RV Parks: These parks can to allow a certain amount of "less that 55" guests in their park, but don't have to. Technomadia wrote a great article explaining this.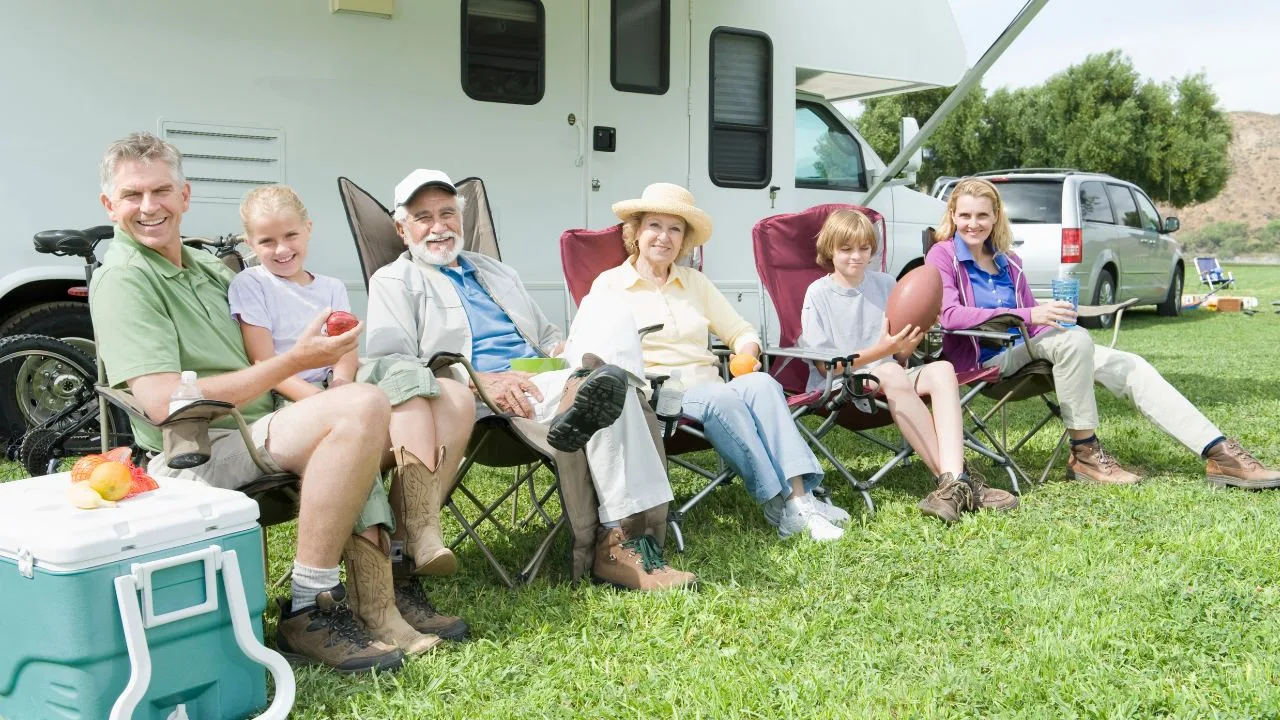 What Do You Think About The 10 Year Rule?
We'd love to hear your thoughts and insight about the 10 year rule. Let us know in the comment section if you've ever experienced it!
Discover the Best Free Camping Across the USA
To be honest with you, we hate paying for camping. There are so many free campsites in America (with complete privacy).
You should give it a try!
As a matter of fact, these free campsites are yours. Every time you pay federal taxes, you're contributing to these lands.
Become a FREE CAMPING INSIDER and join the 100,000 campers who love to score the best site!
We'll send you the 50 Best Free Campsites in the USA (one per state). Access the list by submitting your email below: