If you haven't heard of General Delivery, one of the greatest secrets of the USPS, we're not surprised. And it's not as if this is a new service; it's been available for generations.
General Delivery is becoming popular with the drastic increase in nomadic living in recent years. It's a unique, convenient, and flexible solution to receive mail while traveling or in transition.
So, buckle up as we delve into this big USPS secret.
Let's go!
How Was the US Postal Service Created?
The US Postal Service (USPS) has been around since 1775. Benjamin Franklin was the first to maintain the position of postmaster general. It's one of the country's oldest and most essential public services.
As a part of the United States Constitution (Article I, Section 8, Clause 7), the USPS operates under a legal mandate. This order and several other laws allow Congress to mold and shape it as needed. One of the largest changes was the Postal Reorganization Act of 1970.
This piece of legislation made the USPS an independent agency. As a result, they now operate as a self-funded entity. Instead of relying on taxpayers to cover operating expenses, they must generate revenue. They do this by selling postage, products, and services. As a result, they frequently evaluate and implement cost-cutting and efficiency measures.
Today, the USPS employs more than 600,000 people and has more than 230,000 vehicles in its fleet. It delivers billions of parcels annually, handling approximately 48% of the world's mail. They've assigned more than 42,000 zip codes to help streamline processing and delivery.
What Is USPS General Delivery?
General Delivery is a somewhat secret service offered by USPS. It allows users to receive mail without a fixed address or traditional mailbox. For some individuals, it's the perfect solution to receive important documents or correspondence easily while on the road or between permanent addresses.
Items sent through General Delivery get held at a local post office for up to 30 days. The recipient can pick up their items by showing identification. Unfortunately, this is a temporary solution; most locations limit users to 30 days at one postal branch.
But not every branch offers General Delivery. Typically, the busier the location, the less likely they'll offer it. If you plan to receive correspondence through this method, it's important to note any specific requirements or restrictions when using it.
The service benefits travelers, people experiencing homelessness, and individuals without a permanent mailing address. However, post offices may not be able to accept every parcel. A particular branch might not have the space to hold multiple or large packages and may charge handling, usage, or storage fees.
Pro Tip: General Delivery isn't the only way you can Receive a Package at a Campground.
How Does General Delivery Work?
The process for using General Delivery is relatively simple. However, you first must verify that the location where you'd like to receive your mail allows it. If they do, it's important that the sender addresses it correctly. Senders should address items in the format:
Recipient's Full Name
General Delivery
City, State, and Zip Code (of the post office branch receiving the mail)
Depending on the distance, it can take several days to arrive. As we mentioned, USPS holds items for 30 days before returning them to the sender. To receive the mail, a recipient must present a valid photo identification to confirm their identity.
As with most things, the USPS has this down to a science. It's typically a very smooth process that operates on efficiency. Unfortunately, it's not always perfect.
Have some fun with the kids: USPS Great American Mail Race: A Letter-Carrying Family Board Game
Problems You May Encounter with General Delivery
If you plan to receive parcels through this method, knowing the problems you could encounter is helpful. This can help you plan accordingly and know how to respond if things don't work as efficiently as they should.
First off, not every postal branch offers it. Smaller and high-traffic locations are more likely not going to provide the service. Before sending mail to a USPS office using this method, confirming its availability is important. You may need to drive to a neighboring town or city to have something mailed to you via General Delivery.
Secondly, the policies can be very inconsistent. Some locations may have shorter holding periods or have specific requirements or restrictions. They might also reject items sent through competitors like FedEx and UPS. It's wise to check location-specific policies.
Additionally, the correspondence must get addressed correctly. If not, it may not get processed correctly and could be returned to the sender. Users often cite issues with using the service for international correspondence, which can require additional fees and complicate the experience.
How Long Does General Delivery Take?
The time it takes to receive mail through General Delivery will vary. It significantly depends on the distance between the person sending the package and the intended recipient. Expedited shipping will be faster than regular delivery, but both will take time.
Since the service is popular with nomads and travelers, it can require a certain amount of advance planning. Timing is even more crucial if you're only going to be in an area for a minimal amount of time. Have the parcel sent beforehand to ensure it's waiting there for you.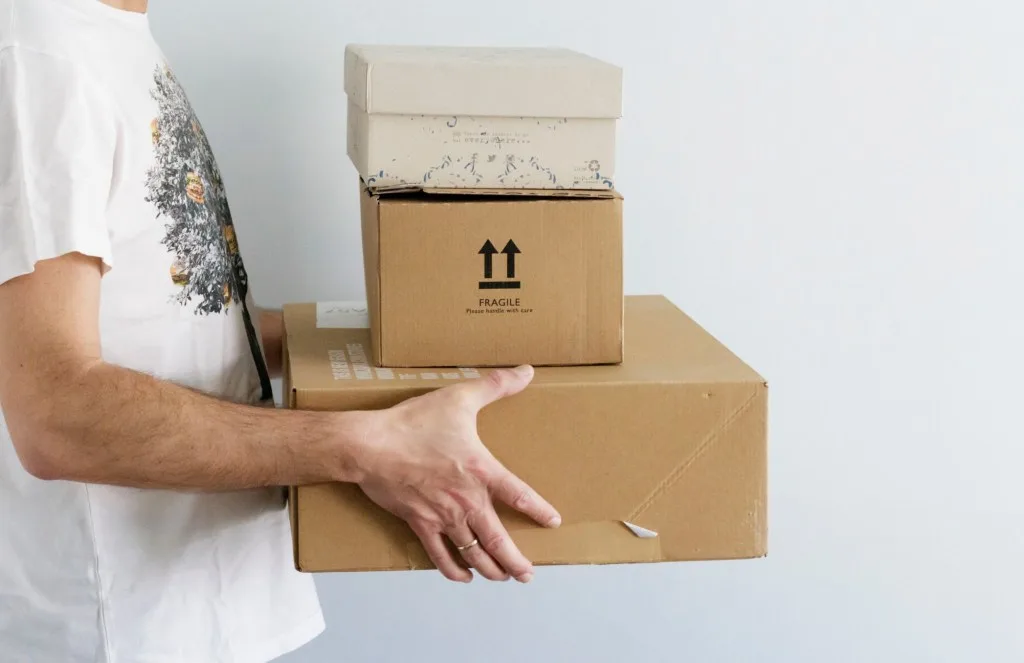 What Do You Need to Pick Up Your Mail?
Make sure you head to the local post office as soon as possible once your mail arrives. It's no secret that the USPS is part of the federal government, so consider holidays and other potential closures.
To avoid any issues, confirming the hours of operation and pickup times when inquiring about the service is best. A location may have reduced staff at certain times and can't always accommodate pickups.
If you arrive during the appropriate time, make sure you have a photo ID, or you won't be getting your mail. Whether you use a driver's license, state ID, or passport, ensure you have something to prove your identity. The staff wants to ensure they deliver the mail to the appropriate person.
Can You Use FedEx SmartPost or UPS SurePost with USPS General Delivery?
FedEx SmartPost and UPS SurePost are cost-effective shipping services provided by FedEx and UPS. They combine these private carriers' logistics capabilities with the USPS's extensive delivery network. The two shipping carriers do 90% of the work, while the post office finishes the job and delivers the parcel to the customers.
While USPS will typically reject packages sent through FedEx or UPS, they usually accept SmartPost and SurePost packages. This is because they share in the profit of delivering these packages. They're a business operating on razor-thin margins. As a result, they can't afford to help other large companies make a buck without something being in it for them.
Pro Tip: Check out all these different ways to Receive Mail When You're on a Camping Road Trip.
Receive Mail While On the Road
As you can see, General Delivery, while still a relative secret, is a very effective and efficient way to receive mail through the USPS. However, while many post offices do a great job with this service, it's not always perfect. Occasionally, delays and errors can throw a wrench in a plan, especially if you're on a tight timeline. If you plan to use it, ensure you build in plenty of time to receive your parcels.
Discover the Best Free Camping Across the USA
To be honest with you, we hate paying for camping. There are so many free campsites in America (with complete privacy).
You should give it a try!
As a matter of fact, these free campsites are yours. Every time you pay federal taxes, you're contributing to these lands.
Become a FREE CAMPING INSIDER and join the 100,000 campers that love to score the best site!
We'll send you the 50 Best Free Campsites in the USA (one per state). Access the list by submitting your email below: