As we continue wandering through Wyoming, we found an amazing free campsite in Douglas that has free hot showers (thanks to Campendium). We had to check out if it was really true! 🙂
If you're interested in viewing all the free campsites we visit, click here!
Here's the Breakdown:
[youtube https://www.youtube.com/watch?v=GHvtvf8IFcg&w=560&h=315%5D
Location: Riverside City Park in Douglas, Wyoming
GPS: 42.763, -105.392
Date / Temp: We camped here for 4 nights in early August. The temps were fairly mild with highs in the 80s and lows in the 50s. We had one evening of rain, which helped keep the temps cooler.
Amenities: This City Park offers potable water, a dump station, trash receptacles and, best of all, FREE HOT SHOWERS! The town of Douglas has a recycling station and laundromat.
Wifi / Cell: One of the highlights of this site is its connectivity. We received a strong 4G LTE signal with our AT&T hotspot & phones. According to Campendium reviews, Verizon also receives great signal at the site. Unfortunately, T-Mobile receives no service.
Noise: This site not very quiet. Its located next to the city maintenance complex which stays busy during the days. And, its also near the I-25 Business Loop – keeping traffic noise constant all hours.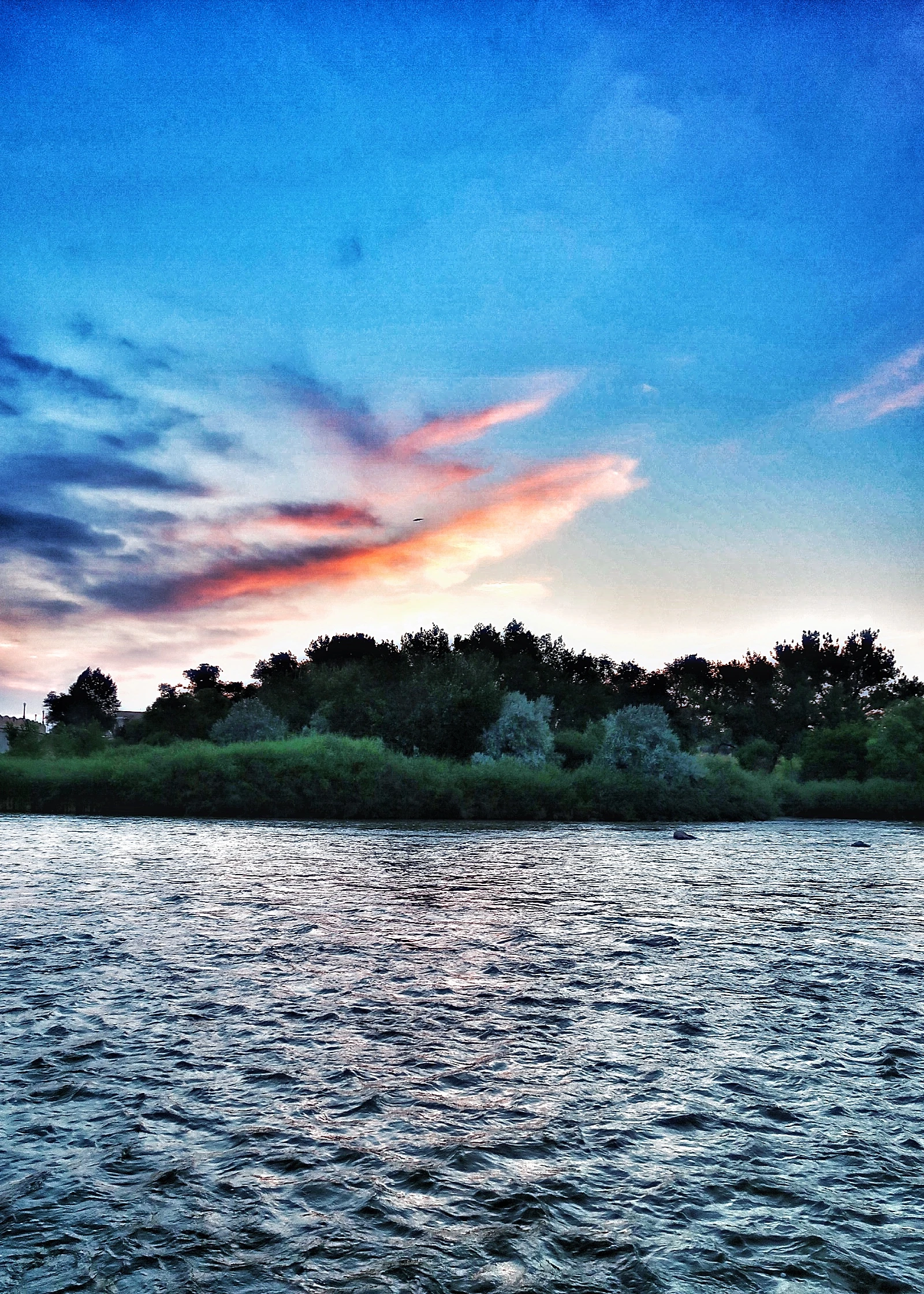 Grocery / Errands: Downtown Douglas is less than a mile away, it offers standard grocery shopping, bars and restaurants. The park is located centrally to all businesses and city services.
Dog Friendly: This site is dog friendly. River had a lot of space to play and explore. She loved the lush green grass to roll around on.
Entertainment: We enjoyed this park as a stop over as we trek through Wyoming. Douglas has a wonderful riverside walking path that we used each day. The river is also good for boating or kayaking.
Thanks for reading our blog! Our mission is to live minimally & deliberately as we explore the earth and it's many communities. Help support our mission by shopping through our Amazon Link, visiting our Etsy shop, or better still, listening to our new album!