5 Best Class C RV Brands in 2021
When you're shopping for a Class C RV, you want something you can rely on – not one that's going to leave you stranded on the side of the road.
Pulling into a crowded campsite you'll see lots of different logos on the RVs. Some of them will be iconic, household names…while others are more obscure. Many of these companies consistently turn out great products, but others are likely to suffer recall after recall.
In fact, it's common for RV brands to last only a few years.
The 5 Best Class C RV brands that we feature today have a reputation for reliability and customer service. They build RVs that are durable, and well designed.
And while nothing's guaranteed (especially in the RV world), we think these Class C RV brands are the top of the class in 2021.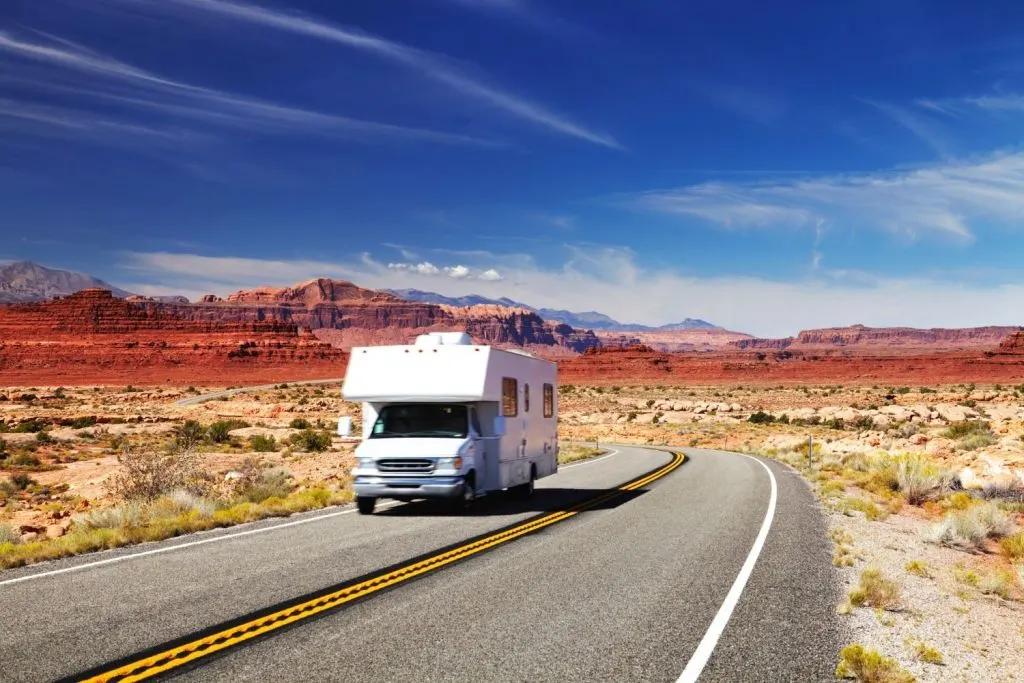 Shopping for the Best Class C RV Brands
When exploring the RV market, it's easy to be dazzled and distracted by the latest and greatest conveniences and fashionable luxury features. It's important to remember that good-quality materials and solid workmanship never go out of style.
Paying attention to detail can pay off in the long run.
So, when you're doing an RV walk-through, look carefully to see what kinds of materials went into construction. This includes less visible but essential parts of the camper such as electrical systems and plumbing.
Pro Tip: Here's what RV systems will likely break first according to an RV mechanic.
Here are our picks for the 5 Best Class C RV Brands:
Lazy Daze Class C RVs
Lazy Daze Class C RVs have an almost cult-like following, and it's not hard to see why! This Class C RV brand offers a factory-direct buying experience, which can save money when purchasing a new RV.
These RVs are built to last with replaceable aircraft aluminum panels, instead of the fiberglass siding you see on most RVs. The quality of workmanship on the Lazy Daze Class C RVs is second-to-none!
All their RVs are built on a heavy duty Ford EE-450 chassis with a 7.3L V-8 engine.
Winnebago Industries
Based in Forest City, Iowa, Winnebago is named for the Native American tribe that historically inhabited that area. Its company's iconic red logo has been a big part of camping since 1958. And, it's certainly evolved with the times.
Today's Class C Winnebagos range from smaller rigs built on a Sprinter or Transit diesel chassis to larger gas-driven coaches that are based on the Ford F-E40.
The diesel models include the View, Navion, Vita and Porto, and the gas models include the Minnie Winnie, Spirit and Outlook.
Winnebago offers a great variety in terms of size, cost and features. There are multiple-slide options with both extended bed and varying kitchen layouts.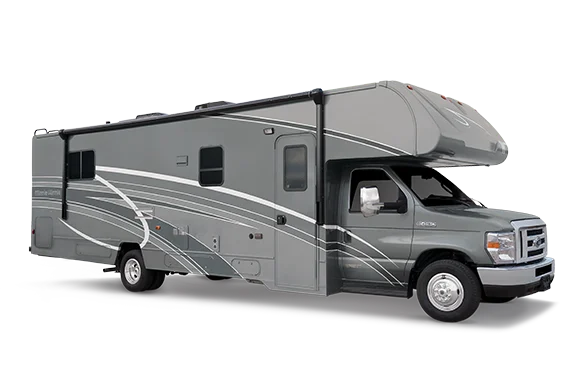 Dynamax Luxury Class C RV Brand
Dynamax started out as an independent company in 1997 before being purchased by mega-manufacturer Forest River in 2011. Forest River is one of the biggest producers of RVs in North America, and sells them under many different names.
The Class C models that roll out with the Dynamax badge include smaller gas rigs as well as a line of larger and more luxurious ones built on a Freightliner chassis.
The Dynamax Isata 3 is the popular diesel model while the Isata 4 and 5 are the gas-burning versions. The Dynamax Super Cs are called Force HD, DX3 and Dynaquest.
Forest River Forester
Forester and Sunseeker are owned by Forest River. They're very similar lines of family-friendly Class C RVs. All the Forest River Class C RV brands are known for their high quality and affordability.
While many makers are using a more compact chassis (such as the Mercedes Benz Sprinter), these Class C motorhomes are built onto a larger Ford E450 or Chevy chassis. They have many different floorplan options (some with multiple slide-outs).
Popular models include the Forester Classic, LE, MBS and TS and the Sunseeker Classic, LE, MBS and TS. Some are gas, some are diesel.
Jayco Greyhawk
Truly a legendary RV company, Jayco started out on a farm in Indiana in 1968. And, they've continued with constant innovations through the decades.
One of Jayco's top lines is Greyhawk. Greyhawk comes standard with either a Ford or Chevy gas-powered engine, and a choice of several floorplans. The Greyhawk models are known for their comfort and style and high-level build quality.
Jayco's Melbourne models are built onto a Mercedes Spring chassis with a diesel engine, and its Super C Seneca is on a Freightliner chassis.
Solid Reputations Mean Something
Is buying one of the best Class C RV brands a guarantee that you'll wind up with a great one?
Unfortunately it's not. The RV industry has a reputation for cranking out lots of units, lessening overall quality.
But, choosing a Class C with a string reputation (and easy access to parts) is a great start. Let us know in the comments if we missed your favorite brand.
Discover the Best Free Camping Across the USA
To be honest with you, we hate paying for camping. There are so many free campsites in America (with complete privacy).
You should give it a try!
As a matter of fact, these free campsites are yours. Every time you pay federal taxes, you're contributing to these lands.
Become a FREE CAMPING INSIDER and join the 100,000 campers who love to score the best site!
We'll send you the 50 Best Free Campsites in the USA (one per state). Access the list by submitting your email below: