Don't Assume Your RV Can Fit Here
There's no doubt that the RV lifestyle is dreamy. You can travel wherever you want and have your entire home with you, no matter where you roam!.
At least, that's how it seems.
You might be surprised to learn that you actually can't take your RV everywhere. The truth is that many places and roads can't accommodate your RV.
Never assume that you can just load up and go and take your RV everywhere.
Let's dive into some popular places that many RVers don't know they can't fit in.
Not All RVs Can Access All RV Campsites
If you have a large RV, you might be in for a rude awakening. Indeed, there are many campsites and camping areas in the US that larger RVs can't access.
Many RV parks and campgrounds have length restrictions that make it hard for RVers with big rigs to find a quick and cheap parking spot.
And you might be surprised to know that it's not just the super big rigs. Sometimes you'll have trouble finding a spot if your RV is any longer than 30 feet.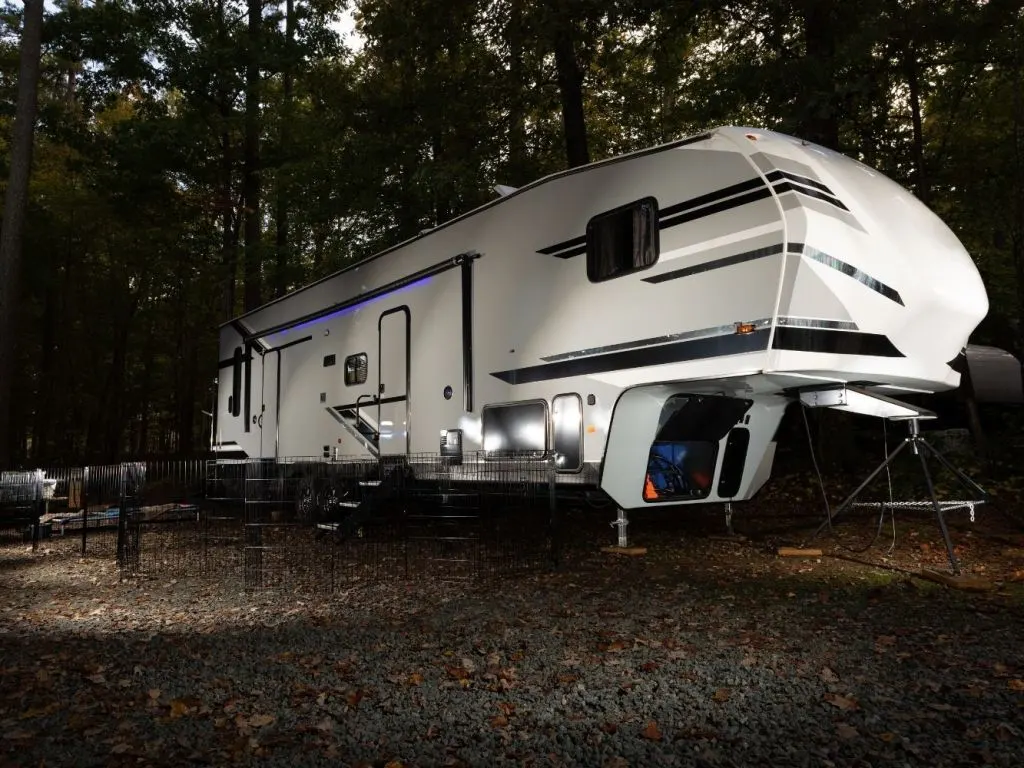 If You Love National Parks, You May Be Disappointed
National parks are on many RVer's bucket lists, but if you have a large RV, be prepared to find camping outside most parks.
While some national park campgrounds can accommodate RVs up to 45' in length, many national parks have length restrictions of 25' or less.
And it's not just in their campgrounds, it's for the roads in the park, too! Many national parks simply don't have the infrastructure to accommodate large RVs. The campsites are small, and the streets are narrow and winding.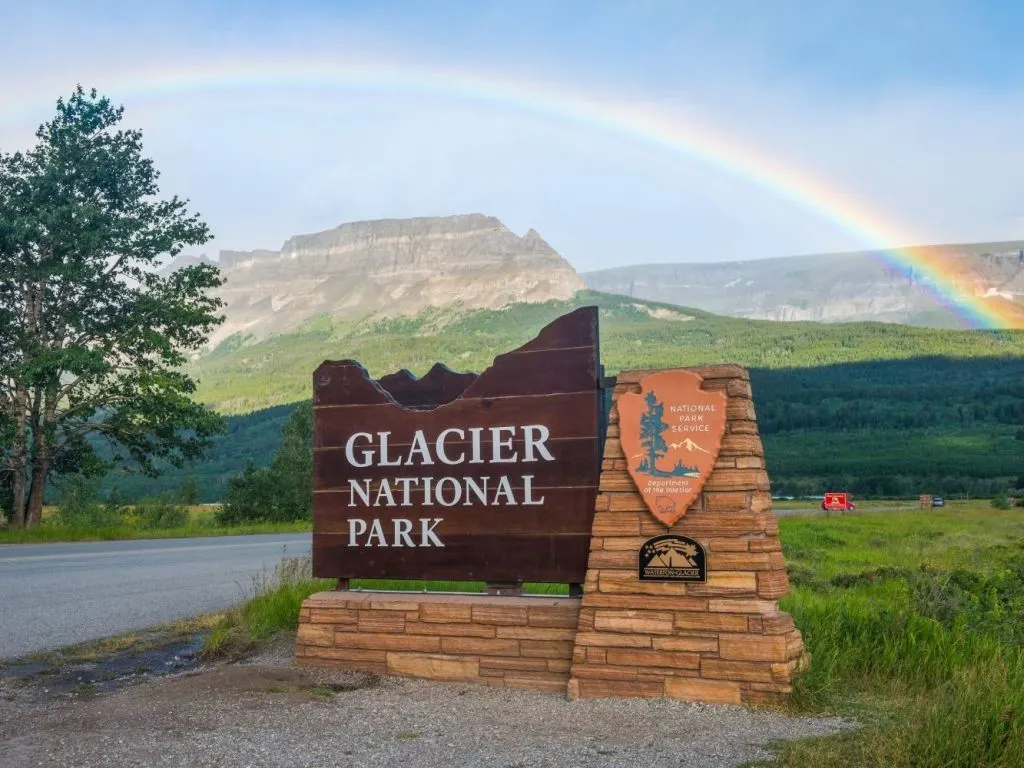 Boondocking Isn't Guaranteed
So you have a long motorhome or fifth wheel and can't find a park to accommodate you for the night. No problem, you'll just go boondocking, right? Not so fast.
Sometimes even boondocking sites cannot accommodate large RVs.
Some boondocking sites are just too small to accommodate large rigs. And even if the spot isn't too small, the road might be too narrow and winding to get your rig to it!
Never take a big rig down a dirt road to a boondocking spot without first scouting in your tow vehicle.
You never want to be stuck with no place to turn your large rig around! Even if the spot can accommodate you, it may be full already. Always scout it out!
Other Places Your RV Might Not Fit
It is not impossible to find great campsites if you have a long RV. But, you do need to be realistic about where you can and cannot go. Here are some other places your large RV or fifth wheel may not fit.
Harvest Hosts
Harvest Hosts is a fantastic RV camping membership that allows you to stay overnight for free at some amazing locations like wineries, museums, and more. But don't assume that just because you have a membership, you can camp anywhere!
There are certain Harvest Hosts locations and host spots that simply cannot accommodate larger rigs. This doesn't mean that a Harvest Hosts membership isn't worth it if you have a big rig; it just means you need to do your research ahead of time.
According to the website, approximately 80% of Harvest Host locations can accommodate any size rig.
Scenic Highways and Byways
Many scenic highways and byways have vehicle and trailer length restrictions. This is due to the often narrow, winding, and steep nature of these beautiful roads.
Not only is it illegal for large RVs and trailers to go on many scenic highways and byways, but it's also downright dangerous.
For instance, the Million Dollar Highway might be pretty risky with a large motorhome or 5th wheel.
State Parks
Some state parks can't accommodate large rigs, similar to some national parks. This is due to the smaller size of the campgrounds and the roads. Many state parks were built before we had the huge RVs that we do today, so they simply cannot handle the larger vehicles.
How To Know If Your RV Will Fit
If you have or are considering purchasing a large RV and are reading this wondering how to know where you can go, this section is for you.
Depending on what method you use to find campgrounds, you will be able to filter your search by length.
In fact, even Harvest Hosts has a length filter. RV length is one of the most essential parts of making a campground reservation, so most (if not all) online campground repositories will have this filter.
If you're the type of person who calls campgrounds to make reservations, be sure that you ask before booking.
Many boondocking sites will not have a specific length restriction posted but aren't great for accommodating larger rigs. One of the best ways to find out if your RV will fit in a boondocking spot is to read reviews from previous travelers. Additionally, you should always scout the location out with your tow vehicle ahead of time.
Tips for RVing With a Large Rig
Having a large RV is not all doom and gloom; it just means you have to travel and plan differently. Here are our top tips for RVing with a large rig.
Know Your Route
Always know your route ahead of time. Don't just rely on Google or Apple Maps at the last minute to get you to where you need to be. These mapping apps are designed for passenger cars and will choose the fastest route with no option to put in your length and weight.
To help you with your route planning with a large rig, use an RV or trucker GPS that gives you the ability to put in your length and weight details.
We strongly urge you to use RV Trip Wizard to avoid any driving catastrophes.
Plan Gas Stops
Whether you're driving a large motorhome or pulling a large trailer, pre-planning your gas stops is essential. Getting gas in a large city with a big rig can be scary and sometimes impossible!
When you pre-plan your gas stops, you're able to pick gas stations or truck stops with large parking spots and the ability to accommodate big vehicles. Truck stops are excellent options and are found along most Interstates. Always be sure you have enough gas and don't leave it to the last second and "wing it."
Pre-Book Campsites
If you're driving or pulling a large rig, get used to pre-booking your campsites. Don't expect to be able to just show up and get a spot! While some campgrounds and RV parks can accommodate all sizes, many only have a few sites that are long enough for big rigs.
KOAs are great at letting you choose very specific sites that will fit your unique RV.
Read Reviews
One of the best ways to learn if your large RV can fit down a road to a campground or at a boondocking site is to read the reviews first. Use websites like Campground Reviews and Campendium to get a feel for any campgrounds you're looking at.
Use Google Satellite View
Google satellite view is a great tool for RVers. You can use this tool to zoom in on a potential boondocking spot to try and make a more accurate guesstimate about whether or not your RV can fit.
You can also use Google satellite view to plan your route through a neighborhood to a campground. Looking at the streets this way will give you an idea of narrow streets or tight turns that your RV may not be able to handle.
Is Having a Large RV Worth It?
Having a large RV might seem restricting in many ways… so is it really worth it? That's up for you to decide. Is having all the creature comforts of a large rig worth it to have to do more planning?
Or do you have a large family that needs all the space they can get? For some RVers, it's totally worth it!
Discover the Best Free Camping Across the USA
To be honest with you, we hate paying for camping. There are so many free campsites in America (with complete privacy).
You should give it a try!
As a matter of fact, these free campsites are yours. Every time you pay federal taxes, you're contributing to these lands.
Become a FREE CAMPING INSIDER and join the 100,000 campers who love to score the best site!
We'll send you the 50 Best Free Campsites in the USA (one per state). Access the list by submitting your email below: