Many people wonder if leaving the traditional way of life in a house to live in an RV is a good financial decision.
It might be fun. It could even open the door to all kinds of opportunities, but is it smart financially?
Let's take a look at how frugal RV living can indeed be cheaper than owning or renting a house or apartment.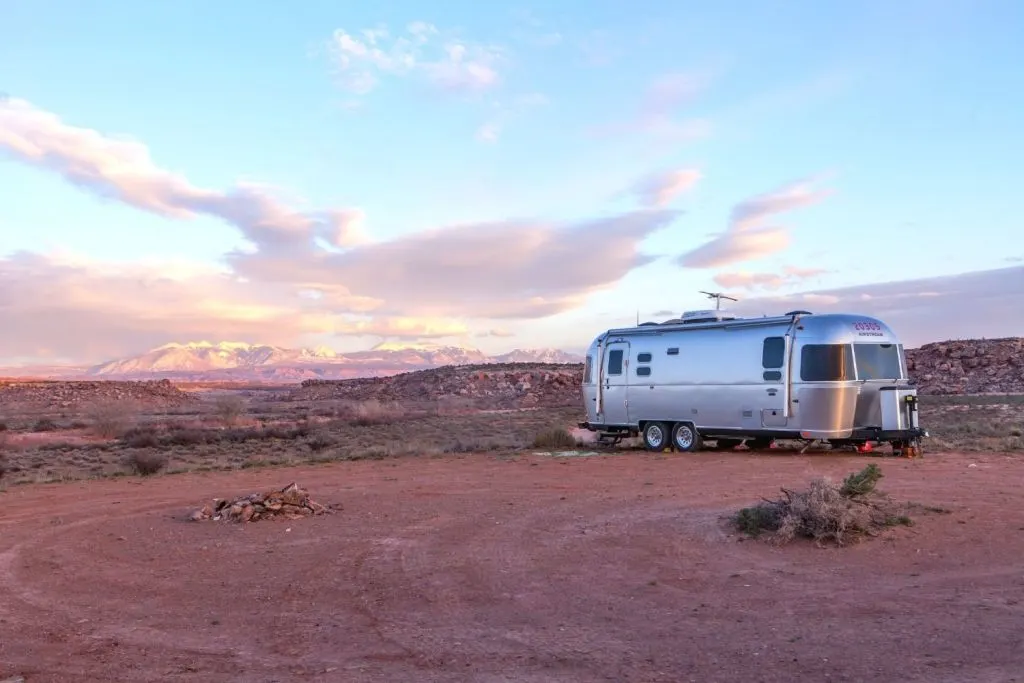 Is Living in an RV Cheaper Than Owning or Renting a House or Apartment?
Depending on your lifestyle, this answer will vary.
If you're used to renting an apartment in New York City, living in an RV will probably be much cheaper. But if you live in an area where housing costs are less expensive, moving into an RV may not be the cheaper option.
It really depends on your current situation and how you plan to live on the road.
7 Strategies for Frugal RV Living
Let's look at seven strategies for frugal RV living that will help you cut costs while still enjoying the RV life. Once you go through each of these tips, you can decide if living in an RV will be cheaper than your current situation.
You can definitely get caught spending more money while traveling with all of the restaurants, attractions, and fun things to do, but following these seven strategies will help you make good financial decisions and save money.
1. Use Discount Camping Memberships
You've probably heard of Good Sam and AAA. There are other memberships that offer camping discounts like Passport America and Thousand Trails as well as campgrounds that offer military discounts.
Using these memberships wisely can save you thousands if you travel full-time.
For example, if you pay $600 for a Thousand Trails camping pass for one year, you don't pay any nightly fees when you stay within your zone of membership. There are additional rules and varying levels of membership, but just a few hundred dollars can get you more than 20 free weeks of camping.
Passport America is a discount club with a yearly fee of less than $50.
You can stay at campgrounds that accept this membership for 50% off the regular nightly rate. Again, there are rules and campground notes to pay attention to, but overall, it's a way to save money on nightly stays throughout the year.
Keep in mind: Good Sam Club is owned by Camping World. Here's why we dropped them after years of loyalty.
2. Learn How to Boondock
Boondocking means you can live without hook-ups like electricity, water, and sewer. Why does this matter? If you can boondock, then you don't have to stay at campgrounds and pay that nightly rate.
Many RVers boondock for free just by pulling off the road. Harvest Host locations allow RVers to stay one night for free in places like vineyards, farms, museums, golf courses, and more.
Learn what it takes to get your rig outfitted for boondocking. Research batteries and solar power and learn how much water your tanks can hold.
3. Cook at Home
This frugal living tip is good for anyone, whether you're living in a house, apartment, or RV.
You save money when you cook at home. Resist the urge to eat out often. There will be places where you'll want to try a local favorite, but try to make this a special visit and not the norm.
If you're used to eating out often in a sticks-and-bricks home, you're going to have to learn how to cook in a tiny space in order to save money. There are lots of YouTube videos you can watch if you want to learn new recipes.
Eating out is especially expensive if you have a large family. Learn how to meal plan and how to cook ahead and freeze dishes. All of these cooking tips will help you live frugally in an RV.
4. Eliminate Unnecessary Shopping Trips
If you're used to living in a rural area, you might already do this. The farther you live from grocery stores or convenience stores, the fewer trips you'll want to make. You don't want to pay for fuel to drive to the store every other day.
But, if you go RVing, you may find yourself living like a tourist. And, we all know tourist living is expensive living.
Keep a running list of things you need. Then make one trip to get them all at one time. If you can get by with just going shopping once a week, you'll save a lot of money on fuel. You'll also reduce the amount of stuff you buy when you go shopping less.
5. Find Free Things to Do
Traveling full-time doesn't mean you have to spend money to do things in every location. There are so many museums, cultural arts centers, live music events, library story times, and more that you can visit without spending a penny.
Pack a picnic and spend several hours at a local park. Research and find community events in your area.
Maybe you'll run into a festival or farmers' market during your stay.
6. Do Your Own RV Maintenance and Basic Repairs
When possible, don't call an RV technician. Watch YouTube videos, take a few online courses, read blogs and books. Learn how to do basic repairs so you don't have to pay someone else.
There are times when you need a professional. If your frame is bent, there isn't anything you can do to fix it. But if you notice some water damage, you might be able to repair it yourself.
Not only will it save you money, but it will also give you some peace of mind that you know what to do when unfortunate events happen.
Pro Tip: Here's what an RV mechanic says will break first on your RV.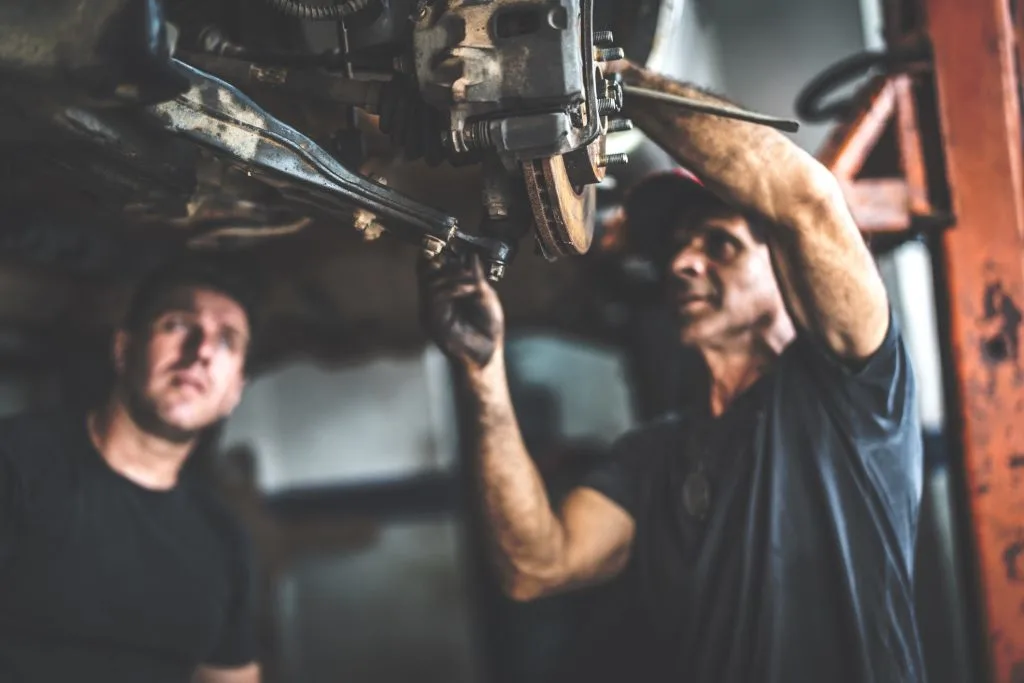 7. Travel During the Off-Season
If you have control over your travel and don't have to go where a job takes you, make your big plans in the off-season. Visit states when fewer tourists are visiting. For example, try to avoid Florida in the winter.
Research when the high tourist season is for a certain area. Each state is a bit different so make your travel plans accordingly. Usually the summers are more crowded since school is out.
That typically means rates are higher in the summer. So if you can stay put during the summer instead of traveling often, you'll save money.
Living in an RV Can Be Cheaper Than a Sticks-and-Bricks Life If You Do It Right
These seven frugal tips should help you travel and live in an RV more cheaply than living in a house or apartment. It depends on your lifestyle, but generally, if you can cut costs with the above tips, you'll enjoy a less expensive life on the road.
This doesn't mean you can't splurge every once in a while. But make a budget and stick to it.
Is there a tip here that will be most difficult for you and your lifestyle?
Is there one that you can see yourself easily starting?
Discover the Best Free Camping Across the USA
To be honest with you, we hate paying for camping. There are so many free campsites in America (with complete privacy).
You should give it a try!
As a matter of fact, these free campsites are yours. Every time you pay federal taxes, you're contributing to these lands.
Become a FREE CAMPING INSIDER and join the 100,000 campers who love to score the best site!
We'll send you the 50 Best Free Campsites in the USA (one per state). Access the list by submitting your email below: