Grossinger's Catskills Resort: Luxury Destination to Ruins
Grossinger's Catskills Resort was a family-owned resort that seemed just to keep growing.
Vacationers loved coming there to ski and enjoy a good kosher meal. Celebrities found their way there as well.
Can you book a stay for the upcoming winter? Before you get carried away, we'll talk about what the site is like now.
Let's explore!
What is Grossinger's Catskills Resort?
Grossinger's Catskills Resort was a proper travel destination for New Yorkers who wanted to get out of the city. In fact, its founder did just that.
In the early 1900s, Asher Selig Grossinger left the city for Ferndale, New York. He rented rooms in his house to travelers while his wife ran the kosher kitchen, and their daughter served as hostess. As time went on, they had to buy a bigger house for themselves.
The property expanded rapidly in terms of construction and number of guests and also in notoriety. In 1952, Grossinger's Catskills Resort was the first place to use artificial snow on the ski trails.
When the Grossingers' daughter, Jeannie, took over the property, it grew to over 35 buildings. Unfortunately, the resort began to decline after she passed in 1972. Grossingers' descendants maintained the golf course for some years, but they didn't want to be involved and eventually sold the property.
In 2018, the new owner demolished all the buildings of Grossinger's Catskills Resort. They're planning to put "something resort-related" there, possibly a casino. However, the owners haven't released any firm details.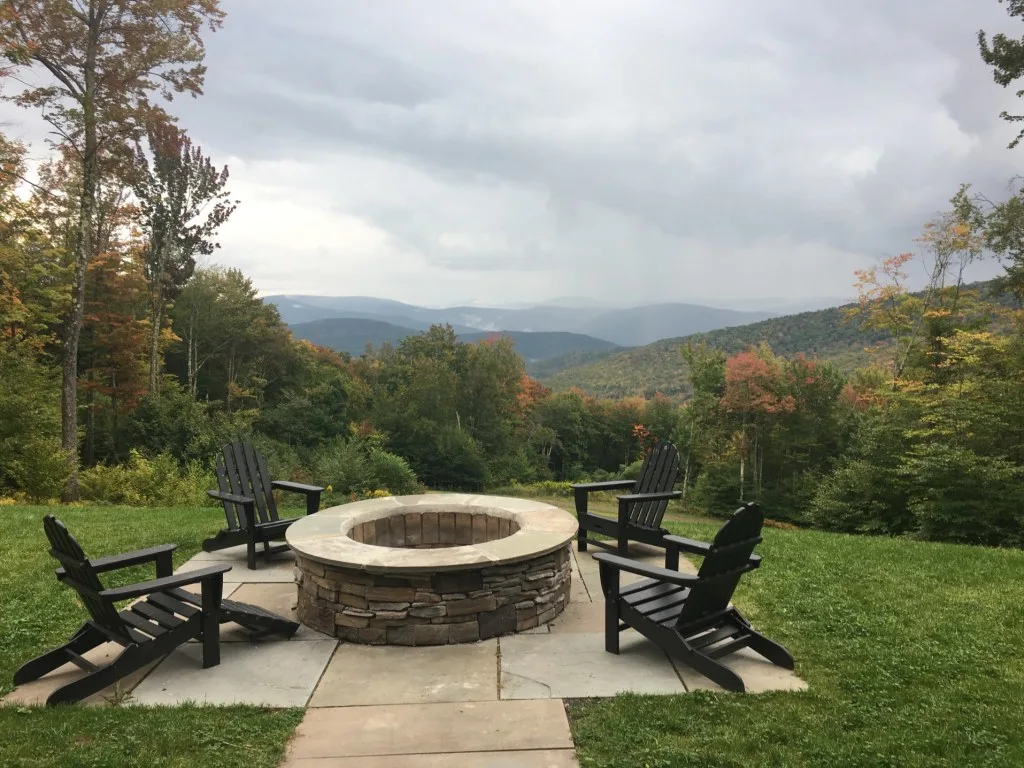 Where Is Grossinger's Catskills Resort?
Grossinger's Catskills Resort was in Ferndale, New York, in the Catskills Mountains.
Can I Visit Grossinger's Catskills Resort?
Unfortunately, you can't visit the resort anymore. All the buildings were demolished in 2018. Though, people still walked the land and took some stunning photographs of the ruined buildings.
However, the property is now under new private ownership.
How Many People Stayed at Grossinger's Catskills Resort?
At the height of its popularity, 150,000 people stayed there each year.
Pro Tip: If the Catskills aren't your perfect NYC escape, check out these 7 Best Small Towns in New York.
Things To Do Near Grossinger's Catskills Resort
Walnut Mountain Park
Walnut Mountain Park is a town park managed by the city of Liberty, New York. It's just over 2,000 feet in elevation and offers many trails that you can combine to form your ideal route. Due to the terrain, many paths are "very strenuous," but hikes are available for all skill levels.

The longest path is, appropriately, Long Path. It's a 23.5-mile moderate-difficulty trek consisting of many smaller trails.
A shorter, more leisurely walk is the 1.1 mile Damascus trail. The route is easy and marked, and the terrain is mainly soft pine needles over dirt. At about the halfway point, the trail turns to go through a wetland.
For a challenge, the ironically named "Quick Lake Trail" is there to test you. The trail is made of small stones and dirt, and it can often get muddy or wet. Plus, large rocks sometimes roll into your path. Also, this 14-mile trek has some uphill sections.
You'll get to see a beautiful, secluded lake if you complete this trail. Hikers should bring plenty of water.
The Museum at Bethel Woods
The Museum at Bethel Woods is situated on the site of the original Woodstock Festival. It offers 6,000 square feet of displays, including videos, photos, and, of course, music. You can even take an immersive tour through the grounds that simulates everything as it was then.
They're continuously bringing in new exhibits, including tributes to visual artists and fashion designers of the '60s.
Admission is $18, though that may change depending on the featured exhibits.
Best Camping Near Grossinger's Catskill Resort
Jellystone Park at Birchwood Acres
At Yogi Bear's favorite spot, you'll find 180 campsites, of which 94 are for RVs. All sites are back-in sites with full hookups. There are tons of activities here, mostly kid-oriented.
In addition to the usual outdoor sports, they have laser tag and an arcade. And of course, they also cover basics like a dump station, laundry, cable tv, and wifi. Pets are permitted.
RV sites average around $60/night, depending on Amp desired.
Russell Brook Campsites
This campground consistently gets five-star reviews across several sites. Every site has a full hookup plus a picnic table and fire pit. They have wooded and waterfront sites available, and they also have rustic cabins for rent.
Many reviewers comment on the owners' kindness and the kid-friendliness of activities here (including mini basketball, horseshoes, and a game room). Pets permitted.
RVs are $50/night.
Pro Tip: On the hunt for somewhere to stay while exploring New York? Check out these 5 Best Free Camping Spots in New York.
Is a Trip to Grossinger's Catskills Resort Worth It?
While there are plenty of things to see in the Catskills, Grossinger's Catskill Resort is no longer one of them.
We don't know what's coming next on that property, but it looks likely you can stay there then. And if you're sad you can't at least check out Grossinger's rubble, maybe some majestic natural beauty will help take off the sting.
What's your favorite place in the Catskills?
Discover the Best Free Camping Across the USA
To be honest with you, we hate paying for camping. There are so many free campsites in America (with complete privacy).
You should give it a try!
As a matter of fact, these free campsites are yours. Every time you pay federal taxes, you're contributing to these lands.
Become a FREE CAMPING INSIDER and join the 100,000 campers who love to score the best site!
We'll send you the 50 Best Free Campsites in the USA (one per state). Access the list by submitting your email below: