How to Respond If an RV Service Department Ghosts You
Do you feel like you're about to have steam shooting out of your ears due to your local RV service department? If so, you're not alone.
There seems to be a tremendous amount of unhappy campers feeling neglected by their service department. If you're one of them, we've got some words of encouragement and a few tips on how to respond when an RV service department ghosts you.
Let's get started!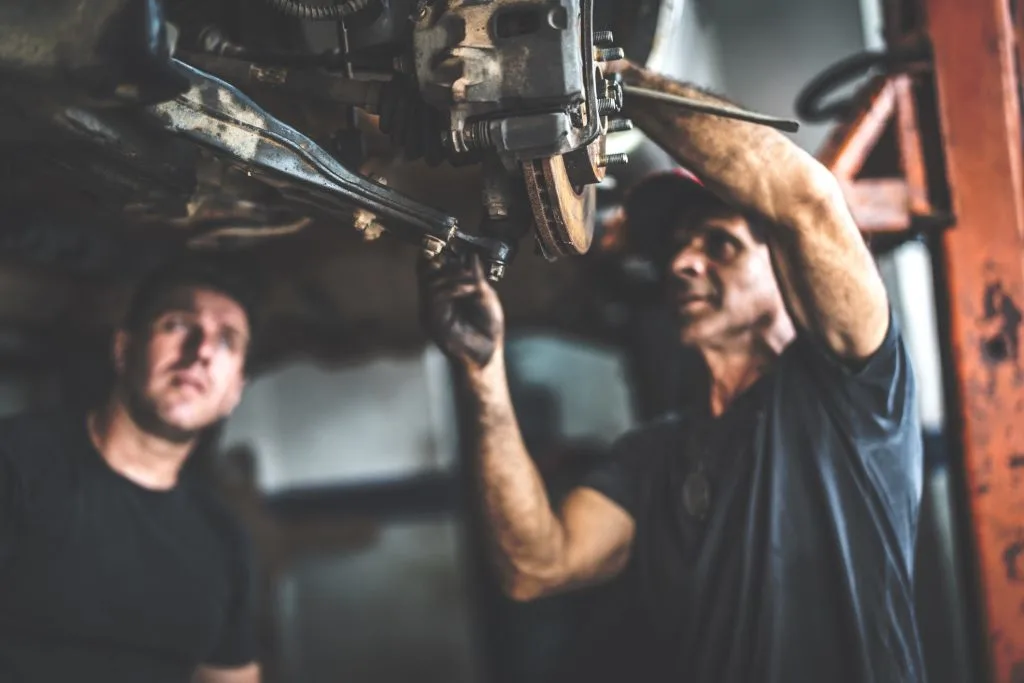 What Is Ghosting?
Ghosting is a slang term for when someone stops communicating with you.
This typically involves having some sort of back and forth communication with the other party, but then it abruptly stops without warning. The individual being ghosted feels helpless as they're often unsure of who to contact to resolve their problem.
While this can also occur in interpersonal relationships, it's pervasive when it comes to customer service.
Whether the customer service agent cannot resolve the matter for the customer or they drop the ball, ghosting customers can quickly result in negative reviews for a business.
Why Might You Contact an RV Service Department?
Did you know that some RV manufacturers won't sell or ship parts to a customer?
These manufacturers will require that you contact an RV service department and order parts through them. So whether you need to do a major repair or even modify something on your RV, you might need to contact an RV service department.
However, RV service departments can be hit or miss. (Note: This is the main reason, among many, we don't like Camping World)
This is why you must establish a relationship with a local dealership and get to know the service department manager well. You may not need their help immediately, but there's likely to come a day where you'll need their help.
What to Do If a Service Department Ghosts You
When you feel like a service department is ghosting you, it can be incredibly frustrating. You'll feel alone and helpless in resolving your issue, but we've got a few tips for you to consider.
Let's take a look!
Try Contacting Them Again
Persistence always pays off. Try contacting the service department again or asking for direct extensions to managers in the department. You can even try various forms of contacting them as you never know which one might work.
If you can speak with a live person, ask for names or times when a manager will be available to talk with you. Remain as polite as possible in your interactions to help increase the odds of having a voicemail or phone call returned.
It's always beneficial to document or take notes regarding your interactions with the department.
This can be helpful for the company in identifying employees that aren't doing their job thoroughly or aren't providing the level of service that the company expects from employees.
See If Others Have Had a Similar Experience
If you have friends or family who also RV, it may be worth seeing if they have felt the same way. If so, you may be able to lean on them for advice on what they did to have their issues resolved.
You may not like the answers they give you, but they might be able to help you resolve your issue.
You might also consider joining some large online RVing communities. With so many people RVing these days, there's a good chance you can find others who have experience with a specific RV service department.
If you're not a fan of large online communities, you can use Google or Yelp reviews to get a better perspective of the experiences of others.
Go to Someone Else
One great thing about RV service departments is that there's not just one. While your manufacturer may require you to go through certain RV service departments, it's most likely not just one.
Reach out to your RV manufacturer and see if there are any locations near you that they might be able to recommend. You might find another location that communicates better or offer a better customer service experience.
Report the Bad Service
It may not improve your situation, but reporting bad service can help future customers not have the same experience. Whether it's to the Better Business Bureau or the corporate headquarters, you should report bad service.
It might surprise you how quickly you get a response once your pleas for help reach the ears and eyes of those with authority to get things done.
How to Get Good RV Service
While we can't guarantee you'll get good service every time, there's a handful of things you can do to help increase your odds.
Putting a little bit of effort in beforehand can go a long way.
Look for Positive Reviews
Do a quick Google search or check out the company's Facebook page. Both of these sites are popular places people flock to when sharing their experiences. Look at the reviews, but don't be alarmed if you see a handful of overly negative reviews.
You can't expect that every customer interaction will be perfect, but how the company responds to the negative feedback can help you know what to expect.
Read through the reviews and look for specifics about what is positive. Look for common themes throughout the reviews so you can make an informed decision when it comes to having your RV serviced.
Make Sure They Have Experience
You don't want to trust your RV in the hands of a repair shop with no experience. You want to know that they are capable of not only getting the job done but doing it correctly. Ask plenty of questions regarding what exactly they'll be doing to your RV, so you know what to expect.
You don't want any surprises when the job is done. An experienced repair shop will have confidence in its abilities and shouldn't get defensive when you ask questions.
Any sense of defensiveness you perceive, likely is a lack of confidence and a sign to get you and your RV out of there as quickly as possible.
Ask Other RVers
The RVing community is a tremendous resource for you to use because you're likely not the first to experience whatever issue you're facing. You may be able to find a fellow RVer who lives in the area or has had a similar service done on their RV.
This can help you know where to take your RV or what to expect in terms of costs or the process for repair. Don't be afraid to ask your fellow RVers for advice; you're likely to be met with more answers than you ever imagined.
Look for Certifications
Depending on the service, it might require special certifications. You don't want to trust your RV in the hands of anyone who is not certified to work on RVs or any components in your RV.
Doing so can cancel warranties on your RV or even leave our RV in worse condition than it before any servicing.
Look for certifications like those provided by the National RV Training Academy. If you can find a technician with these types of credentials, you can know they've put in the work to educate themselves and hone their skills. You and your RV are sure to be in great hands!
Getting RV Service Doesn't Have to Be a Pain
If you put in a little effort, getting quality RV service doesn't have to be as difficult as you might think. This minimal amount of effort can save you not only money but also a tremendous amount of stress.
What tips do you have for other RVers when they feel their RV service department is ghosting them?
Discover the Best Free Camping Across the USA
To be honest with you, we hate paying for camping. There are so many free campsites in America (with complete privacy).
You should give it a try!
As a matter of fact, these free campsites are yours. Every time you pay federal taxes, you're contributing to these lands.
Become a FREE CAMPING INSIDER and join the 100,000 campers who love to score the best site!
We'll send you the 50 Best Free Campsites in the USA (one per state). Access the list by submitting your email below: