RVing today has become almost a competitive sport, with prospective campers scampering around in an attempt to find an RV that will fit their travel style.
And with so many different classes from which to choose, how can you discover the rig that will take you on adventures while meeting your daily camping needs?
Why not start by studying each class of RV to see their specific offerings? Let's begin with the Class A RV.
What Is a Class A RV?
The large buses with blunt front noses that you see pulling into campsites are Class A motorhomes. Within the motorized RV group, they usually offer the most space in both living and storage areas. Built on a bus chassis with a higher profile that creates a basement area, the Class A is a good candidate for a four-season RV.
Their pipes and water tanks are in the basement and generally heated whenever the coach heater runs. Insulated doors and floors also add some protection for the vehicle's plumbing.
Most of these big campers have a large windshield with a spacious cockpit. They include captain's chairs and a huge dashboard that serves as the main control center. Many newer Class As have enough room to offer more sleeping space and a second bath. This makes them a great choice for family travels.
Class A RVs can have either a gas or diesel engine. Most come with a plethora of high-end amenities and finishes. From residential appliances to marble flooring, expansive electronics, and granite countertops, these fully loaded coaches can make camping elegant and trouble-free.
They can sleep two to eight people, and model lengths can run from 24' to 45'. The price range for a Class A can be anywhere from $75,000 to well over $1,000,000, depending on your choice of engines, select features, and exclusive amenities.
How Big Are Class A RVs?
Class A RVs started as the largest vehicle in the motorcoach niche. In recent years, RV manufacturers have begun to offer smaller Class As outfitted with the luxuries found in bigger campers.
Today, you can find 24-ft Class As all the way up to 45-ft buses. Most come with multiple slides, expanding living space and providing separate dining rooms, living rooms, bedrooms, and baths.
'Gasser' and 'Diesel Pusher' Explained
RVers like to have a few options when it comes to motors. Unleaded gasoline performs well until your heavy Class A attempts to fly up mountain passes or pull a heavy load. That's where a "diesel pusher" excels. Because of their size and weight, Class A RVs have relatively large engines. And although neither engine gets great mileage, there's definitely a place in travel circles for both.
Pro Tip: Are you ready to invest in a Class A RV? Before you do, make sure you know what is The Best Class A RV for Holding Value.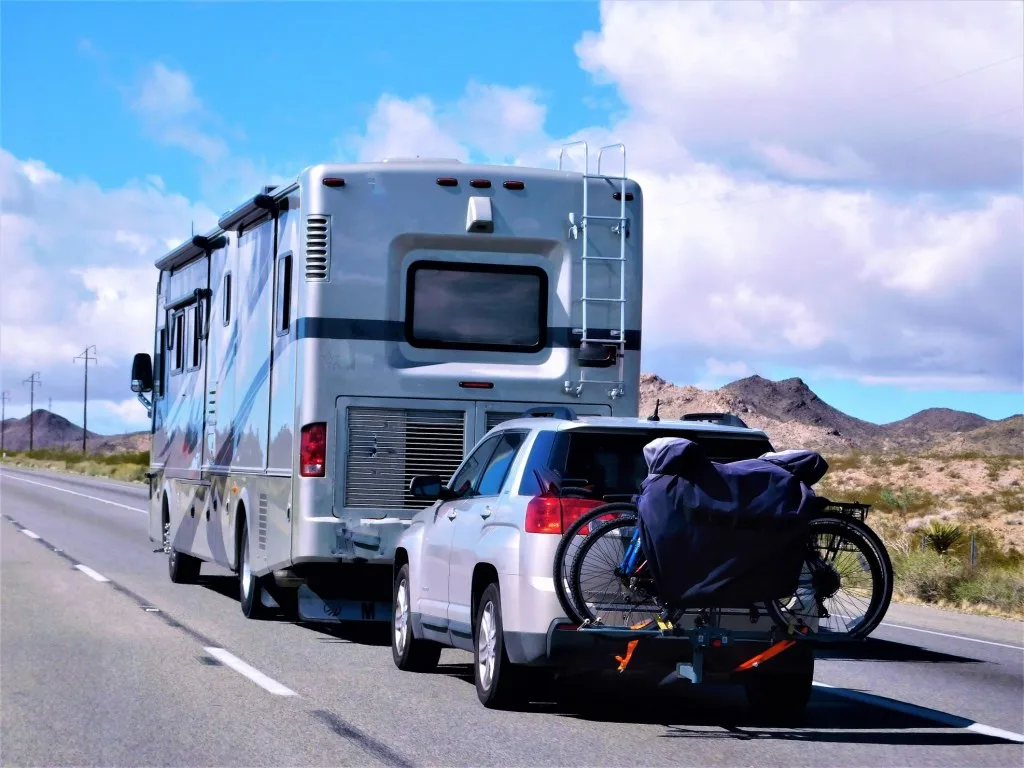 Pros and Cons of Class A RVs
Depending upon your mode of travel and the space needed, you might find that a Class RV is the perfect vehicle for your camping excursions. Let's break down the pros and cons of these motorcoaches.
Pro: Lots of Living Space
If you desire more living space, a Class A RV can provide that. With lengths up to 45 ft and several slide-outs, you'll find bigger beds, full sofas, and dinette areas. There may even be room for a fireplace, entertainment center, and extra bath. Peruse all of the floorplan options before deciding.
Pro: Tons of Storage Space
In a Class A bus, the basement compartments go all the way around the vehicle. And that basement comes with additional benefits, like heated plumbing and tanks, as well as extra insulation. It's also usually much easier to access than interior storage space under a bed or dinette or over a cab.
Pro: Any Amenity You Could Ever Want (Depending on Floorplan)
Setting up camp in your Class A RV could feel like a visit to a posh spa or an opulent hotel when you outfit it with high-end amenities. These RVs can include stone countertops, an on-demand water heater, leather sofas, and a real bathtub. You can even run a load of laundry in your RV with an RV washing machine and dryer.
These RVs also offer interesting and helpful technology. In some, you can check your tank levels right on your phone or use integrated utilities for comfort control.
When you select a floorplan, double-check the upgrades and amenities offered so that you can spoil yourself on your next camping trip.
Pro Tip: Want the luxury of a Class A RV, but are intimated by the size? We found The Smallest Class A RV In The USA.
Con: Scary to Drive and Maneuver
When considering a Class A RV, many prospective buyers are reluctant because of the skills needed to drive a bigger motorhome. These rigs are usually taller than Class C vehicles, and their turning radius is wider.
In fact, one of the most daunting things about these RVs is that the rear overhang can cause problems on corners. You can overcome these fears by learning more about the measurements and responses of your coach, watching video training, and practicing.
Con: Limited Floorplan Options
With a Class A motorcoach, floorplans can be pretty straightforward, with a cockpit, living, dining, and kitchen area up front and bedrooms and bath in the back. Although there may not be any surprises in design, you can personalize your RV with more options than you get in a smaller RV. Enjoy a wider selection of wood finishes, paint and flooring colors, construction materials, and high-end amenities.
Con: Need to Tow a Daily Driver
One of the bigger drawbacks to traveling in a Class A RV is the need to bring along a smaller vehicle for day trips. If you plan to stay put for a while, you need a tow along. Not many campers enjoy breaking camp to run into town for groceries or explore local landmarks.
And many buses are too big for national park roads or off-road locations. So if this type of motorcoach entices you, take a look at the big picture before purchasing. Will you be traveling almost daily and have no need for a tag-along car?
Or will you need a smaller vehicle for daily travel?
Who Are Class A RVs Best For?
These large RVs are great for family outings when you need more sleeping space. They're also attractive to couples who long for comfort and ease on camping trips. And if you'll be hauling toys or an extra vehicle on a trailer behind your rig, a Class A diesel pusher might suit your needs well.
Is a Class A RV Worth It?
Like many other RV classes, a Class A RV can become what you want with upgrades and floorplans that work for your type of travel. If you don't have to worry about gas mileage or are looking for a more leisurely travel style, these buses are terrific vehicles that can get you where you're going in style and comfort.
Have you ever had a Class A RV? Tell us about your experience in the comments!
Discover the Best Free Camping Across the USA
To be honest with you, we hate paying for camping. There are so many free campsites in America (with complete privacy).
You should give it a try!
As a matter of fact, these free campsites are yours. Every time you pay federal taxes, you're contributing to these lands.
Become a FREE CAMPING INSIDER and join the 100,000 campers that love to score the best site!
We'll send you the 50 Best Free Campsites in the USA (one per state). Access the list by submitting your email below: