If you want to get somewhere fast, you're not taking back roads. Highways and freeways are where you can set the cruise control and enjoy the ride.
As travelers, we find ourselves on a lot of roads. Some roads feel like they're hardly roads at all and may even require four-wheel drive. However, a large part of our journey places us on highways and freeways.
But what's the difference? And does it matter? Today we're looking at the difference between a highway and a freeway.
Let's get started!
What Is A Highway?
A highway is any well-constructed public road, street, or parkway. Highways can have intersecting roads and can go through towns. Highways often connect towns and can accommodate heavy traffic. Speed limits are often reduced on highways, especially through populated areas. Vehicles can enter highways via either an intersection or on-ramp.
State governments maintain state highways, but interstate highways are maintained jointly by the state and federal governments.
What Defines A Freeway?
A freeway is a controlled-access highway. This means you can only enter and exit via designated ramps and exits. Freeways can also be known as expressways or express highways. They are made with higher-speed traffic in mind due to how traffic flows on and off the road.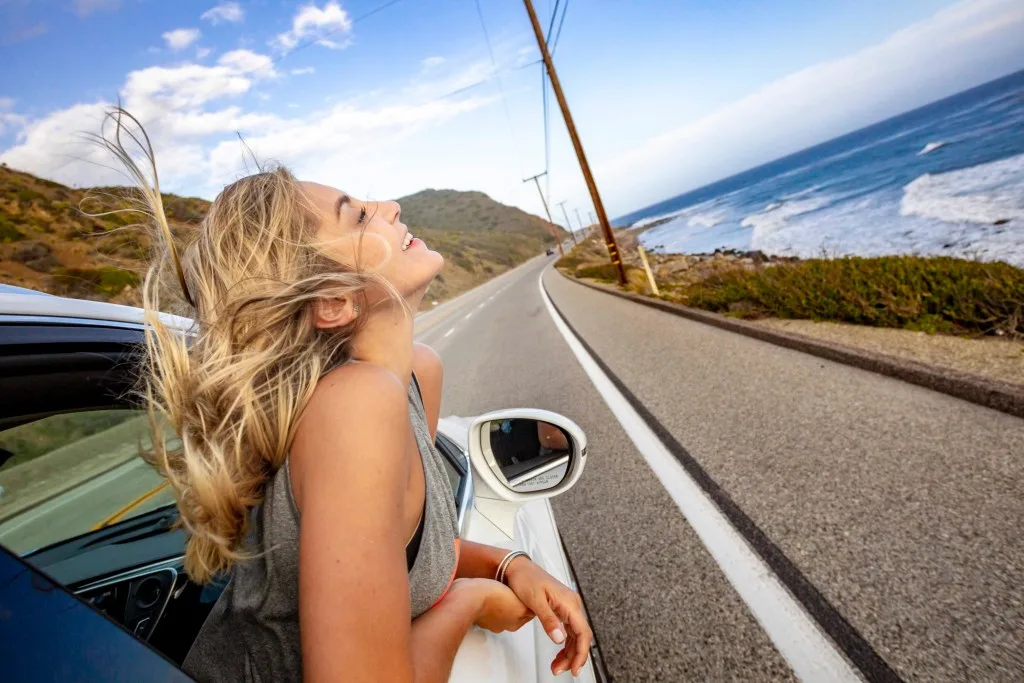 What's The Difference Between a Highway and Freeway?
All freeways are highways, but not all highways are freeways. A freeway is different from a highway in many ways. One way is how vehicles access the road as well as exit it.
Traffic flows more freely on a freeway because intersections, traffic lights, railways, pedestrian walkways, or slowly entering traffic do not interrupt traffic flow. Large highways can have many of the same features but only before reaching an intersection.
Freeways always have a barrier of some sort between opposite flowing traffic. Highways can have a barrier such as grass or cement, but some highways have no divide.
Pro Tip: Stay alert while cruising down the highway by finding out What Is Highway Hypnosis?
Is An Interstate A Highway?
Yes, interstates are highways. However, not all highways are interstates. On-ramps are the only way to access interstates. You're also not going to encounter traffic lights on interstates.
Highways can have intersecting traffic and stoplights, so you should expect more stop-and-go traffic. In addition, you may see higher speed limits when you hit wide-open spaces.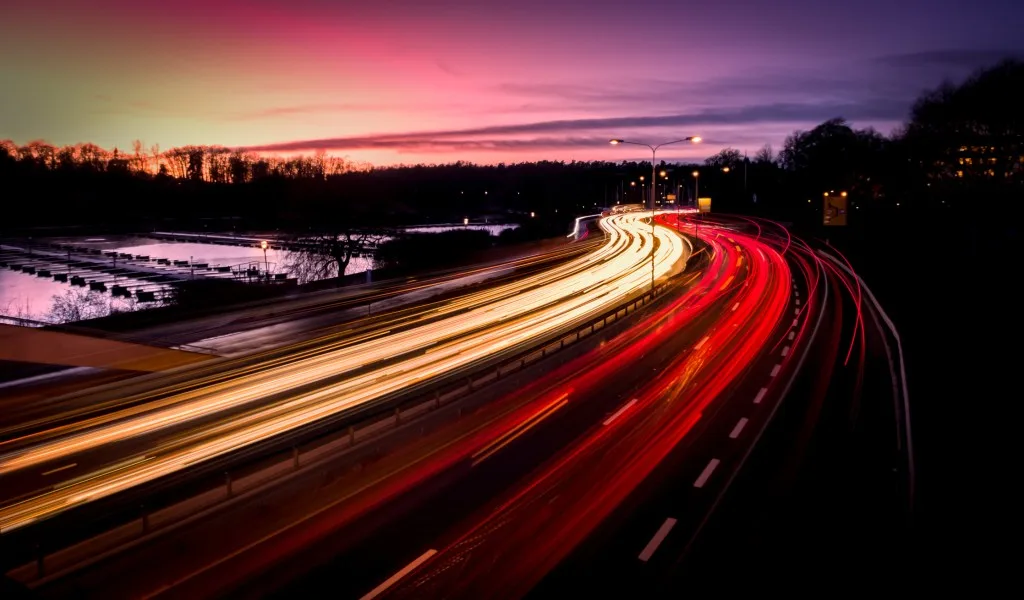 What Are Freeways Called In America?
Freeways are numbered based on their location and orientation. When running north and south, these roads are always odd numbers. Whereas they are even numbers when they run east and west. Freeways are numbered from lowest to highest from west to east and south to north.
For example, in the west you have a freeway that runs north to south numbered 5, whereas you would not have a freeway number 24 that runs north to south in the east.
Many people use the terms freeway and interstate interchangeably. You'll find people out west more frequently utilize the word freeway instead of interstate being used by most.
How Many Freeways Are In America?
There are 70 primary Interstate Highways in the "Interstate Highway System," which is a network of freeways in America. This network makes it incredibly easy for drivers to crisscross the country with relative ease.
Whether you're looking for a drive along the coast, through the mountains, or rolling hills, you can find a freeway to make it possible.
Is There An Interstate In All 50 States?
There are 48 states with designated interstates where the interstates continue past the state's border. Hawaii has roads similar to interstates but the numbers start with "H" versus an "I". These roads, of course, do not connect to other states in the interstate system, but they still meet the interstate standards.
Alaska also has roads that meet these standards but do not connect directly with another state. Four states have state capitals not serviced by the interstate highway system: Juneau, AK; Dover, DE; Jefferson City, MO; and Pierre, SD.
Pro Tip: Before you hitch up and head out, discover Is Interstate Towing Harder or Easier?
What's The Longest Interstate In The US?
I-90 begins in the northwest portion of The United States in Seattle, Washington. This interstate continues on for 3,020.44 miles until it reaches its end in Boston, Massachusetts. It would take over 50 hours of continuous driving to drive this interstate in its entirety.
What's The Oldest Interstate In The US?
There's a bit of a debate on the oldest interstate in the United States. Three states claim to have the original interstate, all for different reasons.
In 1956, when President Dwight D. Eisenhower signed the Federal-Aid Highway Act, Pennsylvania had already opened its first major road on October 1, 1940. This was the first limited-access highway, very similar to future freeways. They are believed to have had the first interstate road, despite it not being officially designated as an interstate at the time.
Missouri has its own feelings on who has the oldest official interstate. Missouri received the first two contracts to build an interstate highway on August 2, 1956. Work began on August 13, making them the first state to begin construction on a predesignated interstate.
Kansas is quick to say that they, in fact, believe they had the first interstate. On September 26, 1956, paving started on a portion of the road that became I-70. The road was officially opened on November 14 that same year, making it the first official completed interstate portion.
The construction of this road began before Eisenhower signed the legislation, but at its completion, it was under a new contract as a result of the signed act.
What are your favorite roads to travel? Do you prefer fast and efficient freeways? Bumpy middle of nowhere back roads? Or maybe you like to travel on less crowded but slower speed highways? Drop a comment below!
Discover the Best Free Camping Across the USA
To be honest with you, we hate paying for camping. There are so many free campsites in America (with complete privacy).
You should give it a try!
As a matter of fact, these free campsites are yours. Every time you pay federal taxes, you're contributing to these lands.
Become a FREE CAMPING INSIDER and join the 100,000 campers who love to score the best site!
We'll send you the 50 Best Free Campsites in the USA (one per state). Access the list by submitting your email below: