If you're reading this, you've likely seen pictures and videos of RVers traveling the country or boondocking in epic locations. However, no one tells you that the photos and videos you see typically only tell part of the story.
RVing generally is different from the perfectly staged pictures you're scrolling past and "liking" on social media.
Today we want to share what no one tells you about RVing.
Let's get started!
What Is RVing?
RVing looks different for everyone.
Some RVers use their RVs to take a weekend or extended trip, but some live and travel full-time in their RV.
No matter how often they're using them, motorhomes, travel trailers, and fifth wheels are the norm for RVers. Travel trailers and fifth wheels are towable RVs and require a vehicle to tow them from point A to point B.
However, motorhomes are precisely what their name implies, a home with a motor. Some RVers who choose motorhomes tow vehicles behind them to make side-trips and supply runs easier.
What No One Tells You About RVing
If you think RVing is non-stop s'more eating and epic hiking, get ready. We're about to let you in on the realities of RV life. Let's take a look!
EVERYTHING Breaks…Eventually
No matter what type of RV you have, you're subjecting your home on wheels to an earthquake and hurricane every time you travel. Most RVs can't withstand the abuse from the road. It's not a question of if something will break, but when something will break.
There's not a suitable time for something to break on your RV. Some RVers are luckier than others regarding what breaks and when it breaks. Mistakes made during an RV's construction likely won't surface immediately, and you may not discover an issue until after your warranty expires.
Pro Tip: We spoke to an RV mechanic. These are the RV systems he says will break first.
Budgets Are Your Best Friend
Campsite fees and fuel expenses can add up quicker than you think. Using a budget allows you to keep track of your expenses and avoid overspending. There's a lot of RV gear out there, but not all of it is essential.
You don't have to keep up with the Joneses, even if they are camping in the neighboring campsite. Overspending can derail your RV life and prohibit future adventures. The key to longevity in RV life is making one quality financial decision after another.
Don't Expect Much Privacy
Don't expect much privacy unless you plan to boondock or camp in remote locations. Many campgrounds maximize their revenue by cramming campers as close as physically possible to one another. When you consider RVs with massive slides, you may only be a matter of feet from your neighbors.
Because many RV windows are tinted, it's easy not to realize your neighbors may be watching you as you relax at your campsite. So if you fall to the ground when trying to get into your hammock, there's a good chance they'll see.
Your Travel Pace Will Be Slower Than You Thought
Between lower speed ratings on RV tires and some states enforcing speed restrictions for vehicles that are towing, you can't expect to get anywhere fast when you're in an RV. You have to adjust your travel mindset when you hit the road in an RV.
Most GPS units assume you'll be driving the speed limit, which means you'll need to build in additional time if you're traveling on interstates or other high-speed roads. The slower travel pace can add considerable time to long travel days.
Lower Your WiFi Expectations
Campgrounds may advertise WiFi, but they don't tell you that it may be painfully slow. It may even feel like you've transported back to the late 1990s and the days of dial-up internet. However, even if it is high-speed internet, there's no guarantee that the signal will reach your campsite or inside your RV.
Some RVers take more control of their WiFi by getting hotspots and additional mobile data plans from multiple carriers. However, you might not realize they're spending hundreds of dollars a month to stay connected. If you're dependent on the Internet for remote work or school, WiFi is a necessary expense. For the weekend or short-term adventures, it's likely not worth it.
Pro Tip: Stay connected with these 5 Easy RV Internet Hacks.
Prepare for Short Showers
Long, hot showers aren't as easily possible while RVing. Even when you're at a campsite with full hook-ups, your RV's water heater is substantially smaller than a residential water heater. A typical residential water heater holds 50+ gallons of water, but most RV water heaters are 6 to 12 gallons.
Even if you have a tankless water heater, you often have to be mindful of your water usage and tank capacity. Emptying your tanks can be quite a hassle if you're not at a full hook-up campsite. Some RVers opt to gamble using a campground's showering facilities if they want a long, hot shower. However, the cleanliness can be hit or miss depending on the campground.
It Gets Lonely Out There
If you spend a significant amount of time traveling in an RV, it gets very lonely. You may end up traveling thousands of miles from friends and family. This could mean several time zones separate you from your loved ones. They may be sleeping by the time you settle in after a long day of adventuring and try to connect with them.
While plenty of online RV social communities and apps like Nomad Near Me help connect RVers, they can't replace in-person interactions. So make sure you have a plan if you want to spend time on the road and crave human interaction.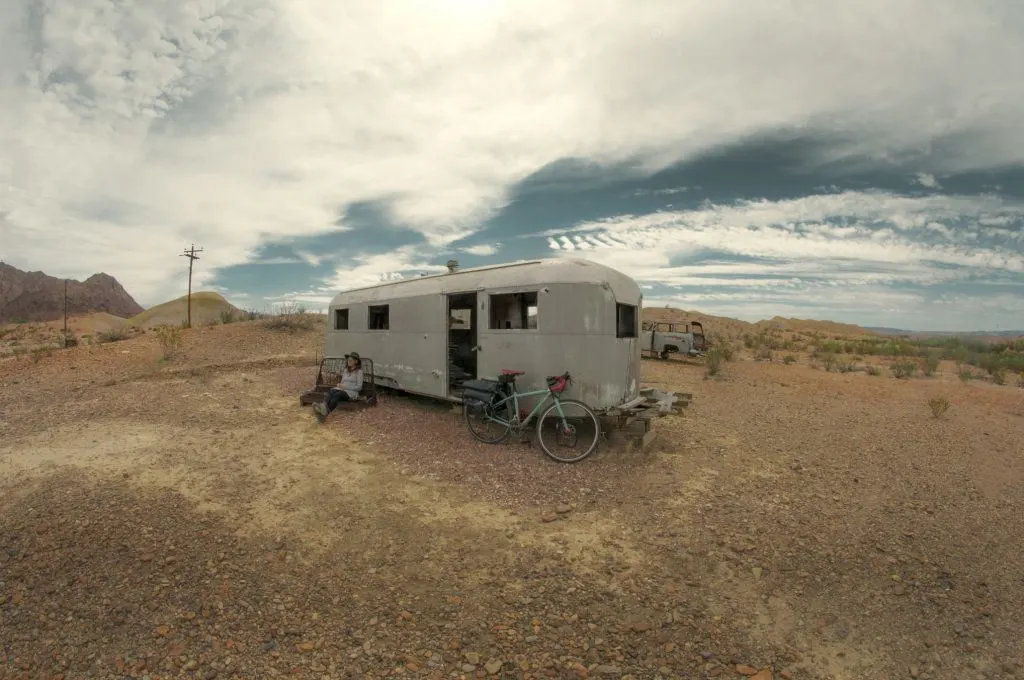 Gas Mileage Sucks
Don't expect stellar gas mileage, whether you're driving a motorhome or towing your RV. Motorhomes and big trucks for towing aren't typically fuel-efficient. The more miles you cover, the more fuel you're going to blow through during your travels.
If you're planning to spend time in areas with mountain passes and other steep inclines, expect to watch your MPG drop even more.
Let's Talk About RV Depreciation
Your RV dealer will tell you about even the most minor features of an RV to sell it to you. What they won't tell you is how awful RVs typically depreciate. RVs usually lose between 30 and 50% of their value within five years. Class A Motorhomes generally are worth half of their original purchase price within ten years. Considering that many Class A Motorhomes can cost well over $200,000+, that's a massive loss of value.
What gets RVers into trouble is when they purchase these expensive rigs and try to sell them a year or two later. If they didn't make a massive down payment on them, there's a good chance that they're going to be upside down on their loan and be in a pretty tough spot when it comes to selling their rig.
Storms = Sleepless Nights
In an RV, plywood and thin insulation are typically all that separates you from the outdoors. While you may have had no trouble sleeping through thunder and rain storms in a house, the noise can be overwhelming in an RV.
There are more than just thunder and rain storms; the wind is another factor to consider. Even if you have a massive RV, strong wind gusts can rock an RV. High winds can topple RVs to their sides with ease. You may even need to abandon your RV to find a safe and sturdy structure to wait out a storm.
You'll Use Google More Than You Ever Have
If you're dotting your way across the country during your travels, you're likely going to find yourself in a new city after new city. This means constantly finding new places to stock up on supplies and exploring unfamiliar areas.
Google will be your best friend to find things to do and get insider tips. However, you can't trust Google for everything regarding RV life.
…Except for Google Maps—It's Not Reliable for RVs
You can't just jump in your RV and trust Google Maps to get you and your RV safely to your next campsite. While Google Maps allows avoiding tolls or freeways when calculating the fastest path from Point A to Point B, it doesn't consider a few crucial aspects about RVs.
Not all roads are RV-friendly. Whether it's congested traffic, tight turns, or low clearances, Google Maps doesn't consider these when calculating the route.
Taking your RV down a road that's not RV-friendly is a disaster waiting to happen. It will cause you and your traveling partners a tremendous amount of stress and typically doesn't end well. A low clearance bridge can cause massive damage to an RV. You can help reduce your chances of an insurance claim by using an RV GPS like RV Life's RV GPS app.
Is RVing Worth It Even With What No One Tells You?
Before diving into RVing, you must keep your expectations in check. RVing can be a fantastic way to see the country and make memories with loved ones. As exciting as the lifestyle can be, it's not always stress-free, and it can require a massive amount of planning. Failure to plan and be flexible can cause a tremendous amount of stress and frustration that can have you packing up and heading home early.
While RVing isn't for everyone, some find it helpful for personal growth and strengthening relationships with their loved ones. What's a secret you think RVers keep from others about RV life? Tell us in the comments below!
Discover the Best Free Camping Across the USA
To be honest with you, we hate paying for camping. There are so many free campsites in America (with complete privacy).
You should give it a try!
As a matter of fact, these free campsites are yours. Every time you pay federal taxes, you're contributing to these lands.
Become a FREE CAMPING INSIDER and join the 100,000 campers that love to score the best site!
We'll send you the 50 Best Free Campsites in the USA (one per state). Access the list by submitting your email below: