The Continental Divide of the Americas stretches from north to south down the western part of the country. If you were to follow the divide, you'd pass through five different states and travel 2,767 miles.
The area around the divide encompasses some of the most breathtaking landscapes you can find in North America.
However, it's not an adventure for just anyone. Should driving the Continental Divide in New Mexico be your next adventure? Let's get started and see!
What Is the Continental Divide?
A continental divide is an invisible boundary that divides a continent's river systems by the drainage basins. North America's Continental Divide is one of the most popular in the world.
Snow and rain that fall west of this line will ultimately end up in the Pacific Ocean. However, anything that lands east of this line will eventually end up in the Atlantic Ocean.
Driving the Continental Divide in New Mexico
Before you pack your bags and hit the road, there are a few things you should know. Let's look at what you need to know about diving the Continental Divide in New Mexico.
Pro Tip: New Mexico is a must see for RVers, but Why Is New Mexico the Land of Enchantment? We uncovered the answer for you!
The Weather
Depending on the time of year and the elevation, the weather can be brutally hot or painfully cold. New Mexico, known as the Land of Enchantment, could also be called the land of wind. Due to the many wide-open spaces, New Mexico can rival the Windy City of Chicago.
You'll also want to keep in mind that New Mexico's monsoon season is July, August, and early September. The state experiences frequent violent afternoon thunderstorms that can catch you by surprise.
These storms can result in flash floods on roads and trails. You'll experience the best weather for adventuring in September and October, when the temperatures are relatively cool. Bright turquoise skies get filled with an uncountable amount of stars at night.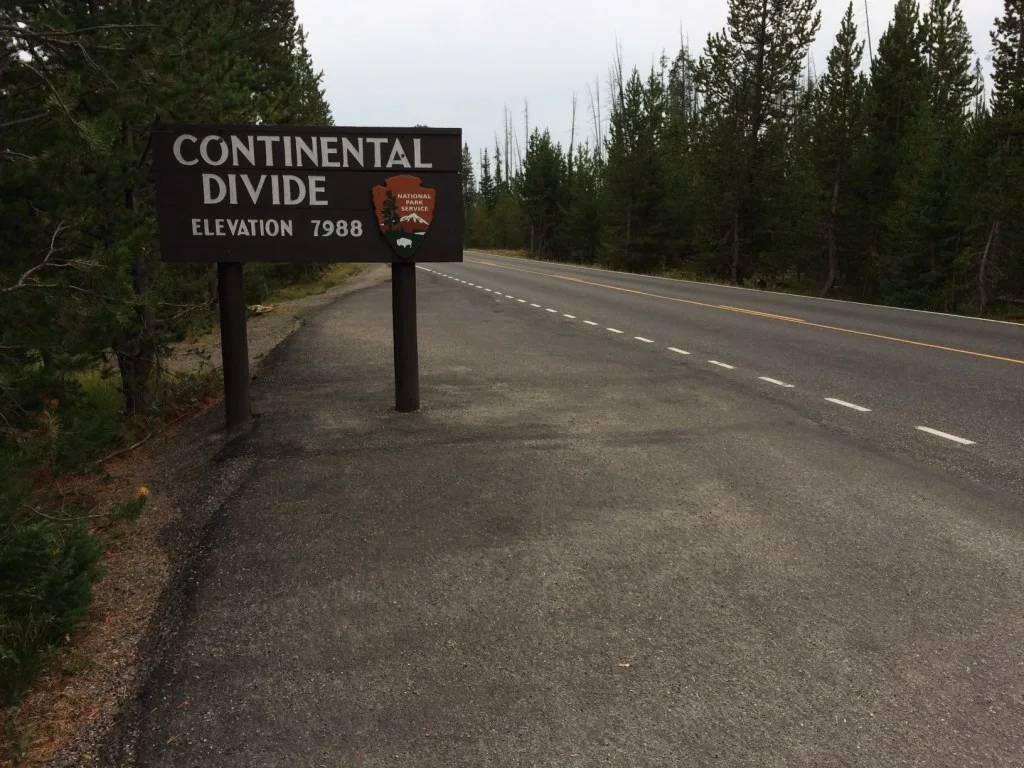 The Landscape
Whether you start from the north or south, New Mexico's section of the Great Divide offers views of the Rocky Mountains and the desert grasslands of the Chihuahuan Desert. With bright red rock cliffs, you'll feel like you've walked through a scene from your favorite western movie.
You'll also have the chance to see some of the animals that call these landscapes home. You may cross paths with pronghorn antelope, roadrunners, Gila monsters, or coyotes. Keep your eyes on the sky, and you may catch a glance of a massive turkey vulture as it soars overhead.
The terrain has ponderosa pines, aspens, yucca, and prickly pears. You'll have desert and forest along the way. They all work together to create a magical landscape for you to enjoy during your adventure.
The Roads
If you expect interstate driving, think again. To get the full experience, you'll want to travel as close to the Continental Divide in New Mexico as possible. These roads will have a mixture of pavement, gravel, and dirt. They can be rough at times and somewhat unpredictable.
Not only are the roads challenging, but you'll also need to make sure you fill up on fuel and food when possible. You'll have large stretches between fuel stops, and you may need to drive over 250 miles before needing to refuel. You don't want to run out of gas in the middle of nowhere.
Is It Dangerous to Drive the Continental Trail?
Driving the Continental Divide in New Mexico can be dangerous if you're not prepared. You want to make sure to do your research and have the appropriate gear.
During your research, you'll likely learn the best time to travel, a bit about the weather, and what landscapes to expect. This knowledge will help you create a plan for driving the route based on your schedule and capabilities.
We have a few tips to make your experience a bit easier.
Tips for Traversing the New Mexico Continental Trail
Once you set out to traverse the Continental Divide, here are a few things to keep in mind. Following these will give you the best chance for success. Let's take a look.
Know the Route
First, plan a route. Knowing what to expect can help you avoid running out of fuel or snacks. While relying on your phone or other technology for directions may be more convenient, you'll also want a paper map.
A physical map can help you in a place without cell phone reception, if your battery dies, or technology fails. You don't want to find yourself in a frustrating situation because you don't know the route and can't get directions.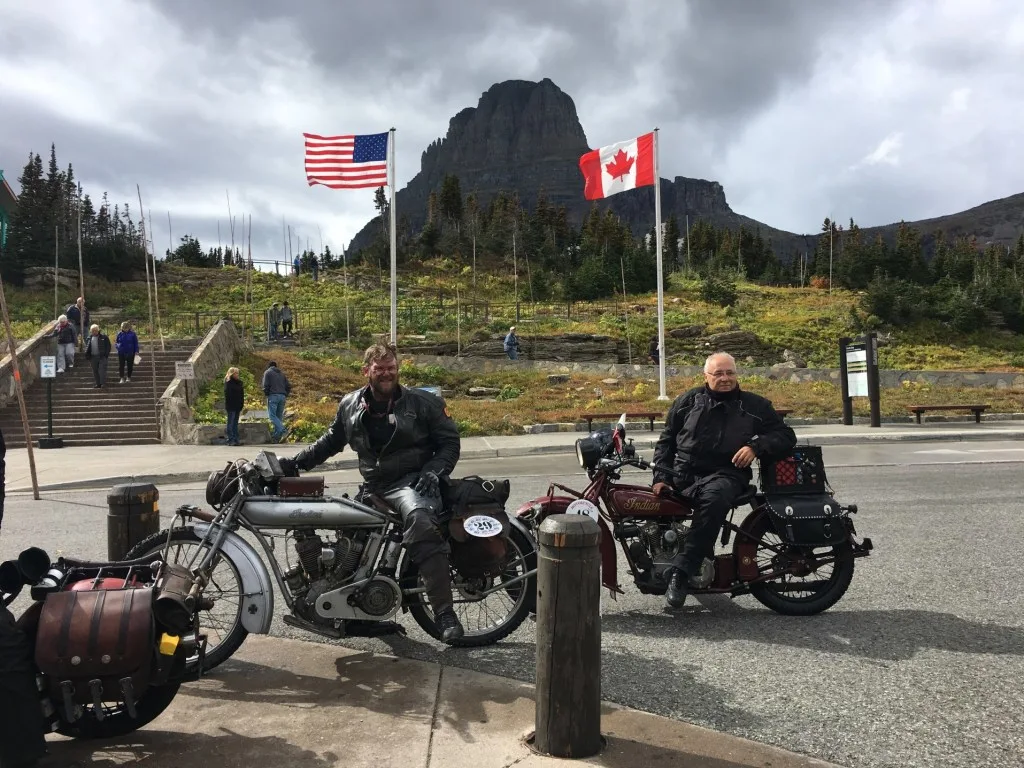 Stock Your Vehicle
You'll have quite a distance between stops when driving the Continental Divide in New Mexico. Places to grab a bite to eat may be few and far between. You'll also want to have plenty of snacks and other supplies on hand for your vehicle.
Having a collection of food and water becomes especially helpful if you find yourself broken down on the side of the road. Or you can stop for an impromptu picnic to enjoy the view.
You should also stock up on other emergency supplies such as a flashlight, jumper cables, blankets, and extra water since you will travel in a desert.
Check Your Tire Pressure
One of the most overlooked pieces of routine maintenance is checking tire pressure. Driving on tires with low pressure can be extremely dangerous. The increased friction between the tires and the road will cause the rubber to heat up.
As the tire temperatures increase, the materials begin to break down. This typically results in a blowout and can leave you stranded. Make sure to have a spare tire, a jack, and a lug wrench.
Pro Tip: Don't know how to monitor your tire pressure? Discover What Is An RV Tire Pressure Monitor?
Should You Take a Trip Down the Continental Divide?
Traveling the Continental Divide can be an exciting adventure. However, if you don't come prepared, you can be in for a rough journey. Doing your homework and preparing for the journey can help you enjoy the trip. Whether you're planning to conquer the New Mexico portion or the entire trip, you're in for an incredible journey.
It can be an intense trip no matter how long you spend researching and educating yourself. It's one of those adventures you just have to get out there and do.
Would you consider driving the Continental Divide in New Mexico for your next adventure? Drop a comment below!
Discover the Best Free Camping Across the USA
To be honest with you, we hate paying for camping. There are so many free campsites in America (with complete privacy).
You should give it a try!
As a matter of fact, these free campsites are yours. Every time you pay federal taxes, you're contributing to these lands.
Become a FREE CAMPING INSIDER and join the 100,000 campers that love to score the best site!
We'll send you the 50 Best Free Campsites in the USA (one per state). Access the list by submitting your email below: