Allstays, the app best known for finding free overnight camping spots, recently posted that Cabela's seems to be closing its dumps and saying no to overnight RV parking.
We did some research to see if this is true.
Let's dig in!
What is the Allstays App?
As mentioned above, Allstays is an app that allows you to quickly find free (or paid) overnight parking for campers and RVers. It also provides information for truckers.
The app offers map searches for points nearby, such as campgrounds or overnight parking locations, gas stations, big-box outdoor and grocery stores, and dump or propane stations.
In addition, you can filter your results by specific amenities, ratings, rates, and club discounts.
Allstays offers free and pro versions. It has a presence on Twitter and Facebook, which is where this information first came to light.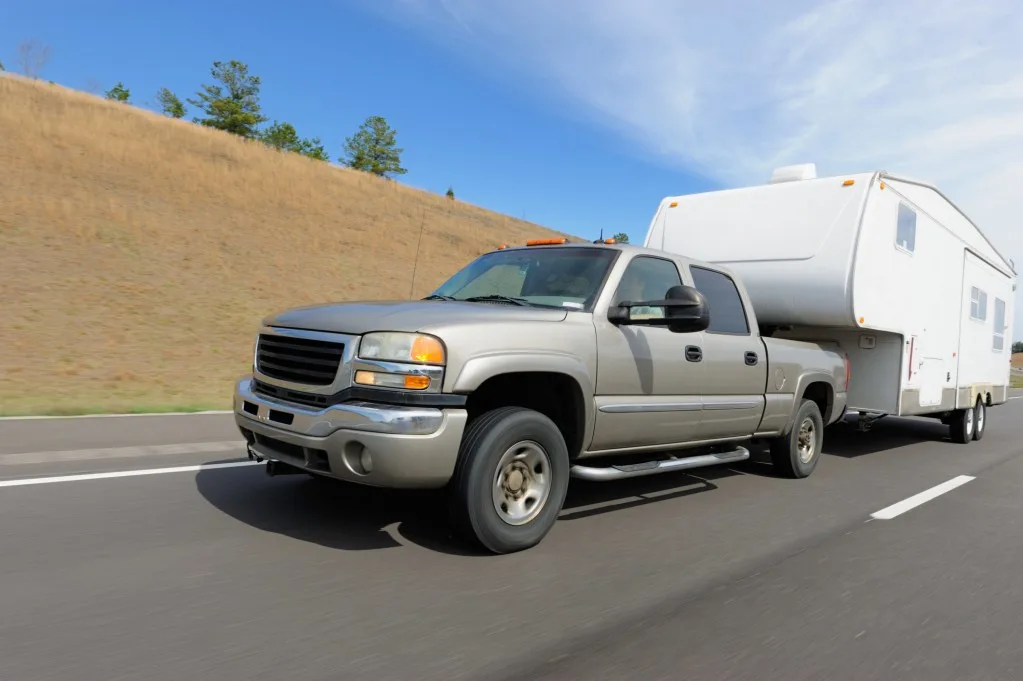 Who is Cabela's
Cabela's is an outdoors supply retail store offering a range of items from clothing and auto supplies to camping, fishing, and hunting gear. In fact, approximately 50% of the sales are in their hunting department.
Founded in 1961, Cabela's welcomed overnight RV parking even installing dumps and restaurants in many of their locations. It was a win-win since campers staying overnight often purchased supplies and food from the outdoor recreation store.
In 2017, the government approved the buyout of Cabela's by Bass Pro Shops, a popular outdoor recreation chain conglomerate.
Many people commenting on the Allstays post feel this is when Cabela's starting removing dump stations and closing overnight parking.
What's the Scoop about RV Parking at Cabela's?
AllStays reported this on their Facebook page, "Cabela's has mostly rolled up the mat for RVers. I am hearing about this multiple times a day now so it warrants a post. The shift goes back a ways. After they became part of Bass Pro Shops, many dumps were closed. Some dumps were brand new. They had just installed card payments at many locations and then they were removed."
Aside from dump stations being closed, AllStays added this:
"Parking started getting denied, the welcome signs came down, the no parking signs went up, people started getting kicked out, more dumps removed and paved over as time went on. With my data right now, we have about a dozen locations that might still have an operating dump or welcome RVers parking. I should add that many people were leaving messes so sometimes it's because of that and sometimes it's local laws, campgrounds, or other surrounding entities putting a spotlight on it."
Neither Cabela's nor Bass Pro Shops has stated on their website if RV parking is allowed or not at their stores. This is because the option is typically up to each location's manager. So, direct information from the companies' websites isn't available.
This isn't new. RVers and truckers have always had to get permission from the store manager at both retail outlets. This is also the case at many other big box stores, such as Walmart.
We've seen more and more managers saying no at many of these stores over the past few years. With the rise in RVing, and those wanting low cost or free stays, stores have been dealing with people who don't respect the opportunity they've been given. Other campers have reported people leaving trash or setting up camp, or both. They're essentially abusing the store owners' generosity.
So, we couldn't find any statements from Cabela's or Bass Pro Shops that they're no longer allowing RV parking. However, it seems more of their store managers are rolling up the mats and taking down the welcome signs.
Where Else Can I Park My RV Besides Cabela's?
You can still park your RV at some Cabela's, for now. There are also many other options such as Cracker Barrel, Big 5, Home Depot, REI, Sprouts, and Whole Foods. Really, many of the big box stores allow it on a store-by-store basis.
Just search in your Allstays app for what's near you.
In addition, Boondockers Welcome and Harvest Hosts provide thousands of overnight opportunities between them. Though each requires a membership fee, you typically recoup that in a couple of nights. Campendium is also a good app to use for searching camping locations.
RV Parking Lot Etiquette
Whether you're parking your RV overnight at Cabela's or another store lot, there are some general rules you should follow. Sticking with this simple etiquette could help reduce the landslide of parking lot closures to RVs like with Cabela's.
First, always ask permission to stay overnight from the store manager. You can call ahead if you know where you'll be landing, or walk into the store if it's a spontaneous stop. If they say no, thank them anyway.
If they say yes, thank them verbally and by purchasing products in their store. Even if you have everything you need, maybe you could use a nice cold beer or a new set of blocks. Or how about dessert if they have a restaurant? Be sure to park where they tell you to, as well.
Remember you're only staying one night. Don't open your slides unless you absolutely have to, and leave your camp chairs and fire pit in your storage bay. Keep noise to a minimum too. You want it to look like you've just parked there to shop, not that you're hanging out.
When you leave, walk around your space and clean up any trash. If you can, stop by and thank the manager again. Then leave a review and update whatever app you used to find them.
Be Cool and Spread the Word
Cabela's isn't the only retail chain reducing its offerings for overnight RV parking. There are many other options out there, but those may also be diminishing as more people cause problems for the store managers.
If you stay overnight at one of these stores, follow good etiquette and spread the word to others about how to treat these opportunities. If we're all respectful customers, we may save the remaining free overnight locations.
Discover the Best Free Camping Across the USA
To be honest with you, we hate paying for camping. There are so many free campsites in America (with complete privacy).
You should give it a try!
As a matter of fact, these free campsites are yours. Every time you pay federal taxes, you're contributing to these lands.
Become a FREE CAMPING INSIDER and join the 100,000 campers who love to score the best site!
We'll send you the 50 Best Free Campsites in the USA (one per state). Access the list by submitting your email below: