Great Smoky Mountains National Park treats visitors to misty green valleys, abundant waterfalls, and loads of wildlife. Why wouldn't you want to explore it?
Visiting our country's national parks is the highlight of many road trips. There are so many great parks on people's bucket list, and for good reason.
Unfortunately, some of the most popular parks do come with some downfalls that you'll want to consider. Today, we'll tell you specifically why you might want to skip Great Smoky Mountain National Park.
Let's explore!
An Introduction to Smoky Mountains National Park
Great Smoky Mountains National Park is located in Gatlinburg, eastern Tennessee, and branches into North Carolina. Franklin D. Roosevelt designated the 522,000 acres as a national park on September 2nd, 1940.
Great Smoky Mountains National Park is the most visited of all 63 national parks. As a matter of fact, in 2020 the park saw approximately 12.4 million visitors. It sees substantially more people than any other national park. In fact, the park sees more than the 2nd, 3rd, and 4th most visited national parks combined.
Why Is Smoky Mountains National Park So Popular?
While we're sharing why you should avoid the park, we will also say that Smoky Mountains National Park is a beautiful area. There are many excellent hiking trails and much wildlife to see. Part of the popular Appalachian Trail runs through the park, bringing in additional people.
Hiking is a large draw to the park for visitors of all ages and abilities. There are 150 official trails at Smoky Mountains National Park, ranging from easy, flat paved paths to rugged trails that only experienced hikers should traverse. You'll certainly reap the rewards for your effort with waterfalls, wildlife viewing, and forests.
Smoky Mountains National Park is easy to get to for many people. It's centrally located on the East side of the United States, making it within driving distance for much of the population.
Gatlinburg and Pigeon Forge, neighboring tourist towns, have many restaurants, dinner theaters, shopping, and activities. The park is an easy place to visit where you can enjoy both nature and convenience.
5 Reasons to Avoid Smoky Mountains National Park
#1 – Overcrowding
As we said, this is the most visited national park. If you're looking for serene solitude, it might be hard to find here. You aren't likely to have an area to yourself, especially on the more popular trails. Wildlife viewing can also be difficult when there are crowds as the animals are more likely to be hiding from the commotion.
Numerous people, means numerous cars. Unfortunately, parking can be a bit tough to navigate. Often the trailheads have small parking lots, making it difficult to find a place to park while you hike.
It isn't uncommon for hikers to abandon their desired hike simply because there was no available parking. Great hikes aren't as great if you can't even get onto the trail.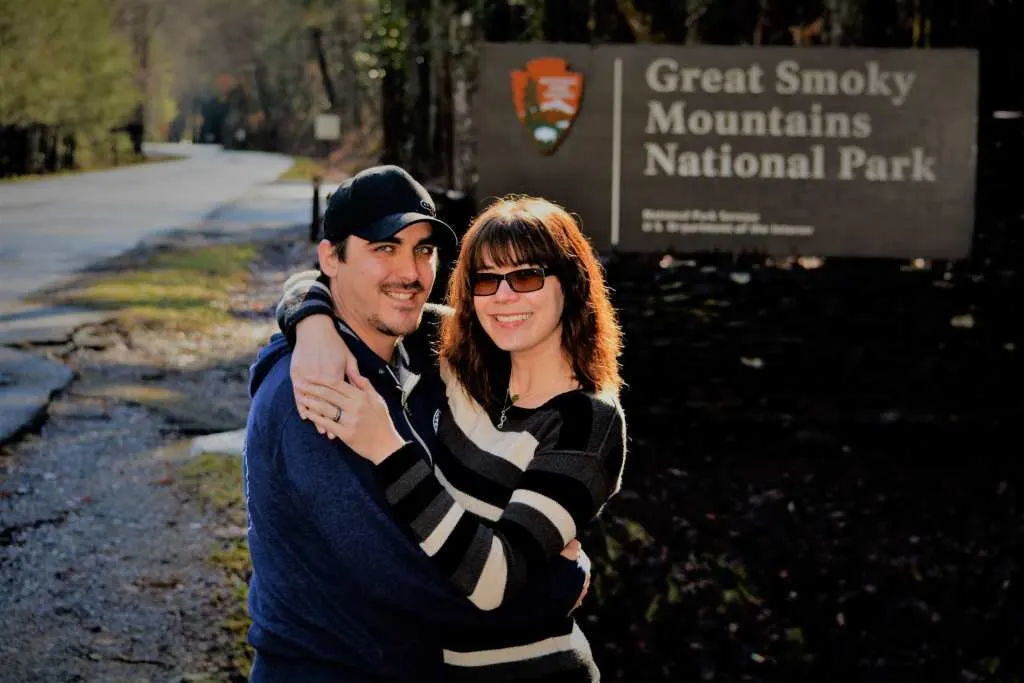 #2 – Dogs Aren't Allowed on Most Trails
Those who enjoy hiking with their furry family members will be met with frustration. Smoky Mountains National Park doesn't allow dogs on trails except for two short walking paths.
Additionally, dogs are not allowed to remain in your RV or vehicle. If you have a dog, you won't be able to enjoy the hiking the park has to offer because they can't stay behind but also can't go with you.
#3 – Crazy Traffic Jams
Throughout Great Smoky Mountains National Park, the roads are winding two-lane roads. These tend to create slow-moving traffic.
Also, because people often see bears near the road, they can't help but stop and block traffic while watching them. Visitors have reported sitting in traffic for two hours only to realize it was due to drivers stopping to watch wildlife.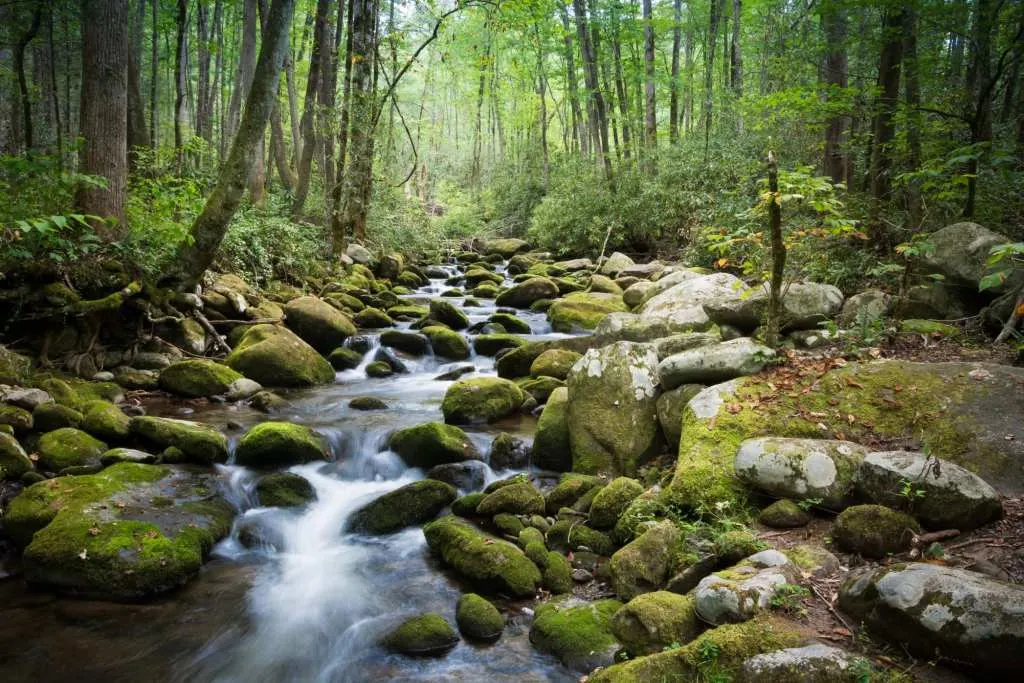 #4 – Overrated "Tourist Trap"
There isn't a singular showstopping attraction at Smoky Mountain National Park. Sure, it's pretty. But there isn't one iconic must-see landmark. Visitors may feel like they're driving around the trees trying to find something to look at.
It isn't uncommon for guests to walk away feeling that they were promised a bit more, and some feel it's an overrated park.
Once they've driven around the winding roads looking for something to see, visitors find themselves in the overpriced tourist trap area of Gatlinburg/Pigeon Forge. The cities are filled with pricy dinner theaters and gimmick "museums." You'll likely find yourself spending way too much money on a mediocre meal and show.
There are great things to do and see, but you'll need to put in some serious research to find the hidden gems. Rangers and visitor centers will likely point you to the well-known (i.e., crowded) locations.
Do some digging and ask for their favorite lesser-visited spots.
#5 – Lack of Amenities in Park Campgrounds
Thinking about staying in an RV within the national park boundary? You'll need to be prepared to dry camp. There are several backcountry campsites, but those require hiking several miles to access. That's obviously not an option for RVers. The only place for RVs to camp overnight within the park is at one of the ten "frontcountry" campgrounds.
Two of the campgrounds are open year-round, with the rest only open seasonally. Each campground has a restroom with cold water and toilets. However, there are no showers, electric hookups, or water hookups in any of the campgrounds. The only electricity you will find at a campground is a 5-amp electric outlet for medical equipment, and it's only at Cades Cove, Elkmont, and Smokemont campgrounds.
Don't expect to work remotely while camping at this national park. Campers report little to no internet connection while in the campgrounds.
Pets are permitted, but they're not allowed anywhere other than along the road or one of the two trails mentioned above. And, you cannot leave them in your RV while you're exploring, which makes it difficult for pet owners to enjoy the park.
Even with the lack of amenities, campers should expect to pay $17-$25 a night. The upside is that campers can reserve their spot in advance at recreation.gov.
Pro Tip: Here are our favorite campsites near Great Smoky Mountains National Park.
Is Great Smoky Mountains National Park Worth the Effort?
All national parks come with their pros and cons. Sadly, Great Smoky Mountains National Park has some cons that are difficult to overlook.
Between overcrowding and the difficulties for dog owners, it may not be worth your effort. If you've visited this highly trafficked park, do you feel it's overrated or worth the trip?
Discover the Best Free Camping Across the USA
To be honest with you, we hate paying for camping. There are so many free campsites in America (with complete privacy).
You should give it a try!
As a matter of fact, these free campsites are yours. Every time you pay federal taxes, you're contributing to these lands.
Become a FREE CAMPING INSIDER and join the 100,000 campers who love to score the best site!
We'll send you the 50 Best Free Campsites in the USA (one per state). Access the list by submitting your email below: