7 Magical Santa Fe RV Parks & Campgrounds
As one of the world's favored art cities located in the high desert of New Mexico, Santa Fe is the perfect getaway for RVers.
It offers historic architecture, fine dining venues, and one of the most prolific art scenes to be found anywhere.
The History of Santa Fe
Initially settled on the Santa Fe River banks, this city of 84,000 has had the dubious title of "Oldest State Capital" since 1610.
The river has since dried up. The municipal boundaries have shifted. But "The City Different" has grown in popularity that it is the standard by which other southwestern towns are judged.
Inhabited by Native Americans for more than a thousand years, the region came under Spanish rule in 1598, and Santa Fe was named the capital of Nuevo Mexico in 1610.
The city was surrounded by various Pueblo tribal homelands, which revolted against Spanish rule in the Pueblo Revolt in 1680. It then took over the city's rule from the Palace of the Governors.
By the early 1800s, furs trapped in the Sangre de Cristo Mountains northeast of the city limits became all the rage back east, and Santa Fe soon became a destination for business people looking for commodities and settlers looking for new horizons.
And so the Santa Fe Trail was born in 1821. The trail brought thousands to the region over approximately 50 years, until railroads expanded into the southwest.
What to do in Santa Fe
Today RV visitors will find art galleries, museums, and a population transfixed by the city's mixture of Native American, Spanish, and Wild West influence.
Spend a high brow evening outdoors at the Santa Fe Opera or indulge in interactive art at Meow Wolf. Peruse glorious original paintings at the Georgia O'Keeffe Museum or stare in wonderment at the "miracle staircase" created without nails in Loretto Chapel.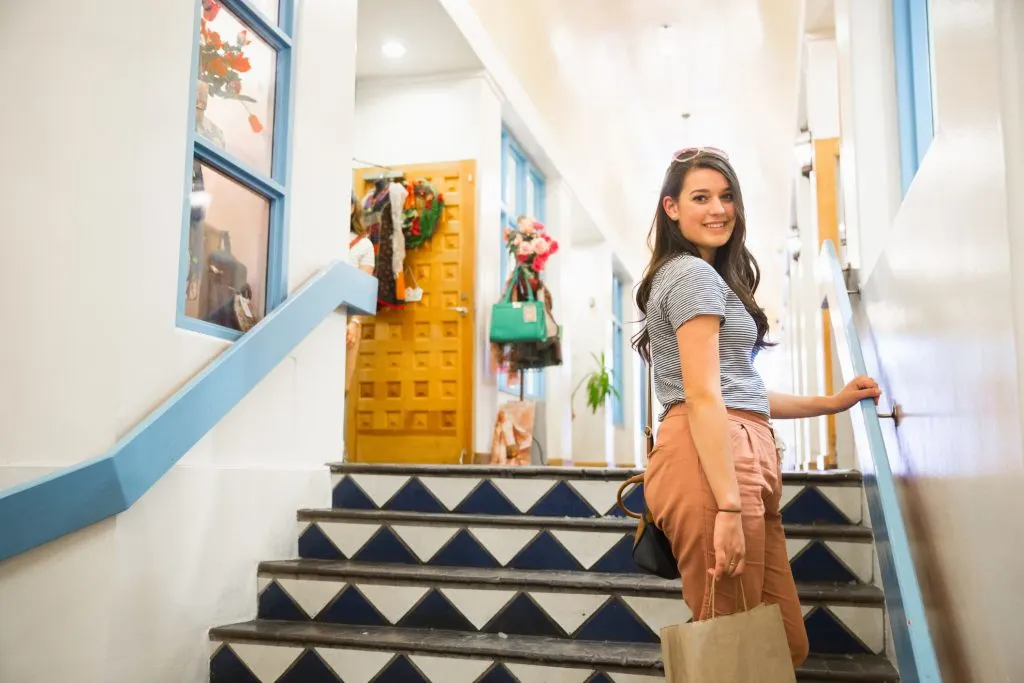 Stroll down Canyon Road, peeking in and out of some of the world's most exclusive art galleries, then set your taste buds on fire with authentic New Mexican green chili.
There is enough to explore in this eclectic town to keep you busy for weeks!
Here are the best RV parks for exploring Santa Fe, New Mexico:
#1 Los Suenos de Santa Fe RV Park
With a location right on a major thoroughfare at 3574 Cerrillos Road, this park gets you close to the action. Cost varies from $35 to $49 dollars, and all sites are pull-through, although very close together and on a slope.
The campground has electrical and water hookups. The onsite amenities include hot showers, restrooms, and a laundry facility. And because it's in a major metropolitan area, cell service is excellent!
If you want to be in the thick of things, Los Suenos fits the bill.
Pets are allowed.
An excellent benefit to the campground is a beautiful hiking trail to get off the beaten path. Hop on it right from your campsite!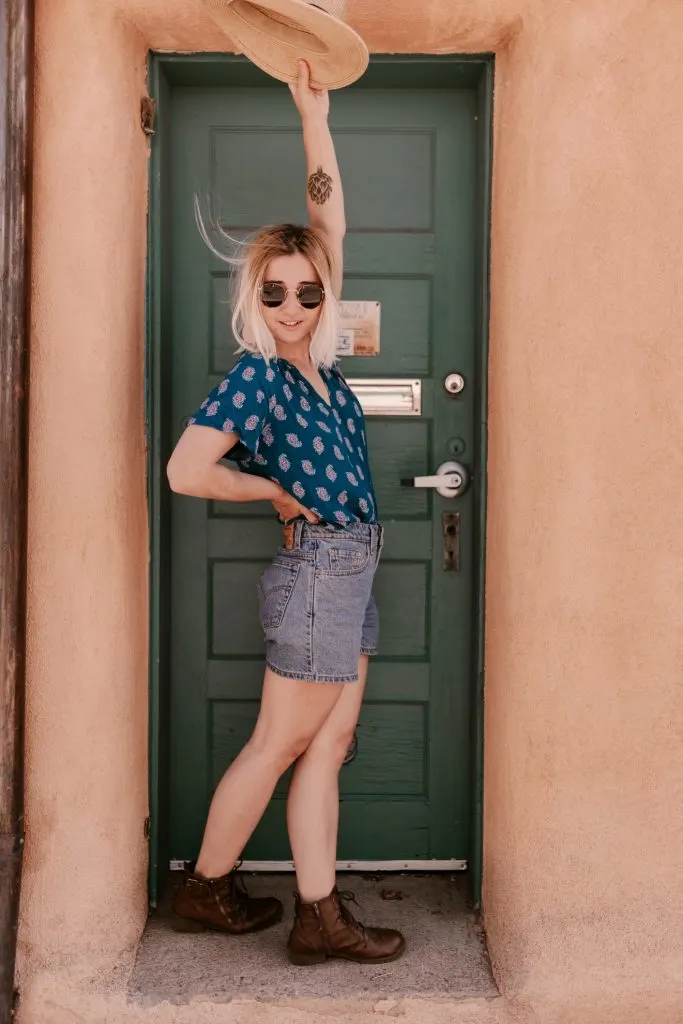 #2 Rodeo de Santa Fe
Located just east of Cerrillos Road at 3237 Rodeo Road, lies this simple Santa Fe campground.
Rodeo de Santa Fe is a parking lot reserved for cowboys and rodeo participants during the Santa Fe Rodeo in June. The rest of the year, it becomes a campground for those looking for less expensive RV accommodations.
It's quite a deal in this upscale town at $25 (cash only) a night with full hookups.
There are eight campsites in the oversized parking area, and all come with full hookups, although they are back-in spots. No other amenities exist, but if your rig has an HD antenna, you should be able to access some television stations.
Because it's situated in the middle of town and the price is reasonable, Rodeo de Santa Fe is a favorite for those looking for budget-friendly camping options.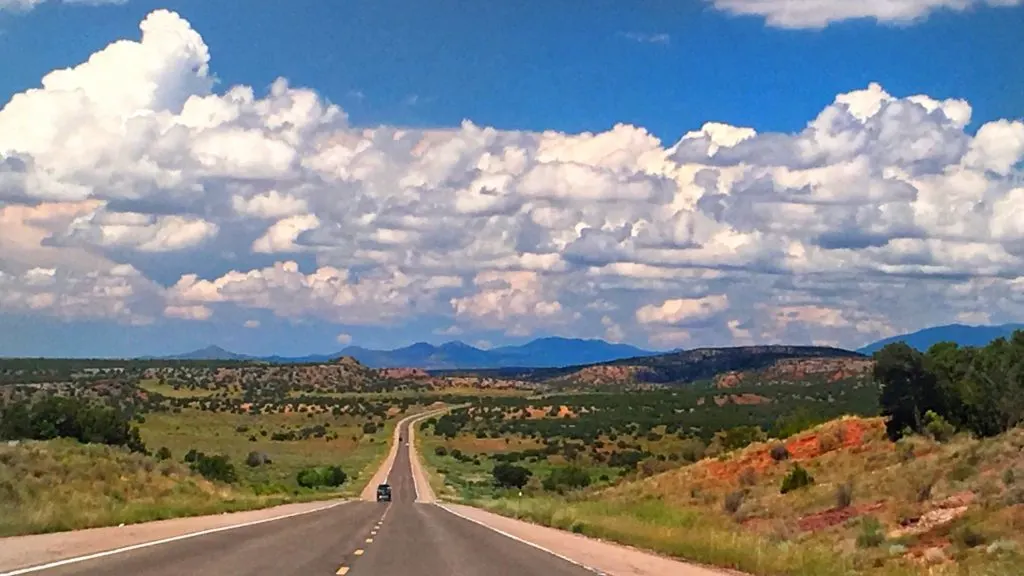 #3 Trailer Ranch RV Park
Another Cerrillos Road campground gets high marks, with a location only 4 miles from historic downtown Santa Fe at 3471 Cerrillos Road.
Campsite prices range from $24 to $62 in a meticulously kept adult-only RV park.
Campers will find 50 pull-through and back-in sites available with full hookups, hot showers, laundry, a swimming pool, and a community-building.
Pets are allowed, but strictly limited to the park's backside.
Being close to city attractions and activities is a great plus. Trailer Ranch RV park also provides a somewhat lifesaving option called "marriage saving parking."
It is definitely a full-service resort!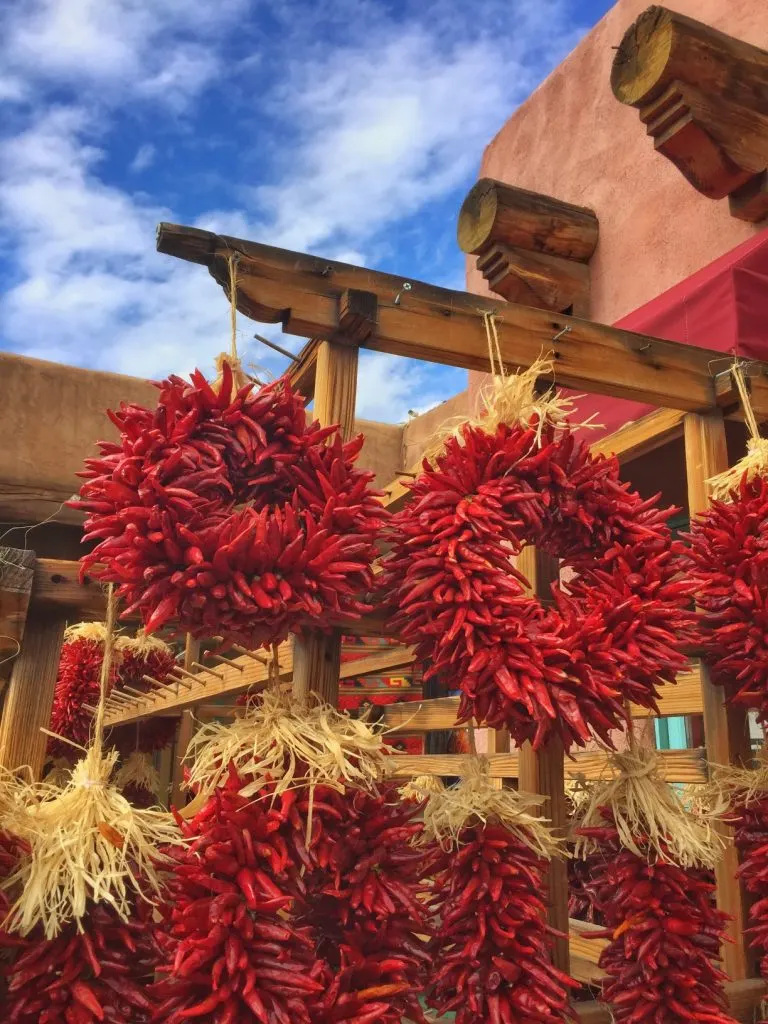 #4 Santa Fe Skies RV Park
Just south of town at 14 Brown Castle Ranch lies the Santa Fe Skies RV Park, where prices range from $50 to $65 per night.
The name is synonymous with the night view found from the campsites, as this campground has a commanding presence on top of a hill.
All 98 sites are level and spacious, with various hookups provided. The RV park offers hot showers, restrooms, dump station, laundry and propane onsite, with a walking trail leaving the grounds.
A dog park is also located within the campground.
Santa Fe Skies gets our vote for an engaging park a few minutes away from the city's hustle and bustle. It also reverberates the "art" theme of Santa Fe, with displays around the park from their own local artist in residence.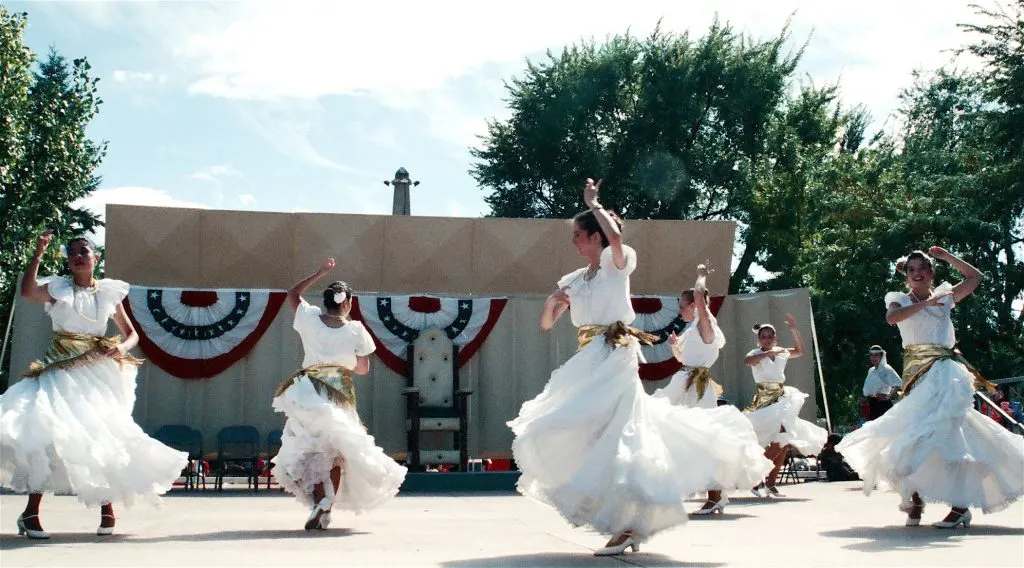 #5 Black Canyon NFS Campground
Hyde State Park is its neighbor, but Black Canyon Campground stands on its own as an affordable dry camping alternative.
The Santa Fe National Forest is its home on Highway 475 west of town, where peace and quiet are prized, but they come at a price of only $10 per night!
As a national forest campground, Black Canyon has sites big enough to fit rigs up to 32 feet, with plenty of tent sites, as well.
There are no amenities offered, but each site does have a fire ring, and pit toilets are scattered throughout the campground.
Several trailheads are in the area, and with Santa Fe only seven miles away, visitors can have their tranquility, AND their shopping all rolled into one day!
There is nothing better than being surrounded by pine and spruce forests on a weekend escape to the mountains. Black Canyon campground is a new favorite destination because of its location, tranquility, and price.
#6 Rancheros de Santa Fe Campground
Life replicates the Wild West at this campground southwest of Santa Fe.
RVers and tenters alike can mosey up to the entrance at 736 Old Las Vegas Highway, which is along Route 66 and the old Santa Fe Trail. The location is about 25 minutes from the center of town, and nightly fees range from $27 to $59.
Campsites vary from pull-through to back-in, with full hookups or none at all, depending on your needs. Showers, restrooms, and a laundromat are available, along with a swimming pool and dog run.
Summer camping at Rancheros de Santa Fe comes with an added surprise: nightly movies and daytime hiking from the campground.
Add this family-friendly park to your list!
#7 Roadrunner RV Park
For a taste of local Native American fare at a reasonable rate, try this simple but effective RV Park in Cuyamungue Reservation, just north of Santa Fe.
At 55 Ogo Wii, the campground is located on the access road for Highway 285, and with rates between $28 and $31, the price is right for Santa Fe.
A glorified parking lot, this park has ten spacious campsites with full hookups. There's plenty of room to maneuver any size rig.
There are no amenities besides the hookups to speak of, but the sites are clean, and the staff is friendly and accommodating.
There's a casino next door with a full restaurant, swimming pool, and waterslide. And for those who like to keep their motorhomes clean, a self-service RV wash will keep you happy after exploring Santa Fe.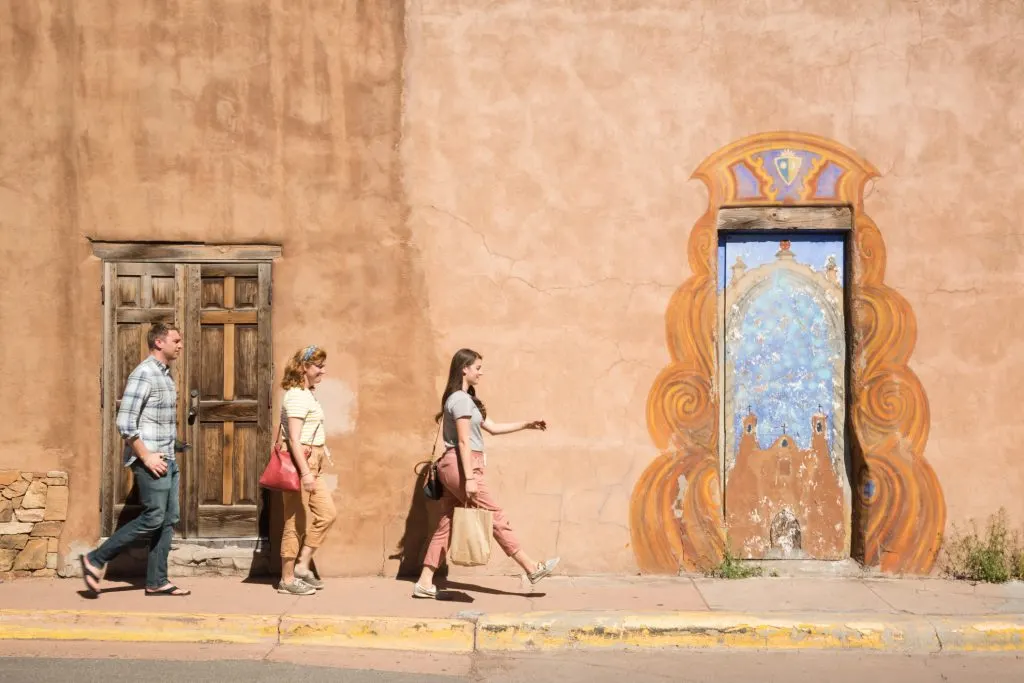 Trip Routing to Santa Fe RV Parks
If you're traveling with an RV, trip planning to Santa Fe is essential. New Mexico is known for its switchbacks & mountain passes.
With RV Trip Wizard you can get a much better understanding of what to expect for a travel day. After spending a big amount of money on an RV, you don't want to run into a low hanging bridge!
We use RV Trip Wizard to route our cross country trips. With tools like budgeting, fuel planning, and avoiding bridges, we can easily travel safely through the USA.
Here's how to sign up to RV Trip Wizard for free.
Discover the Best Free Camping in America
To be honest with you, we hate paying for camping. There are so many free campsites in America (with complete privacy).
You should give it a try!
As a matter of fact, these free campsites are yours. Every time you pay federal taxes, you're contributing to these lands.
Become a FREE CAMPING INSIDER and join the 100,000 campers that love to score the best site!
We'll send you the 50 Best Free Campsites in the USA (one per state). Access the list by submitting your email below: