Are you new to RV camping? Or, do you think it sounds like a fun way to explore America?
Let us tell you – it's a blast!
However, RV life has a fair share of dirty secrets no RV dealer will let you in on. These things will have you wishing you were in a five-star hotel instead of a motorhome or travel trailer.
Today we're sharing five RV secrets you should know before hitting the road.
Let's dive in.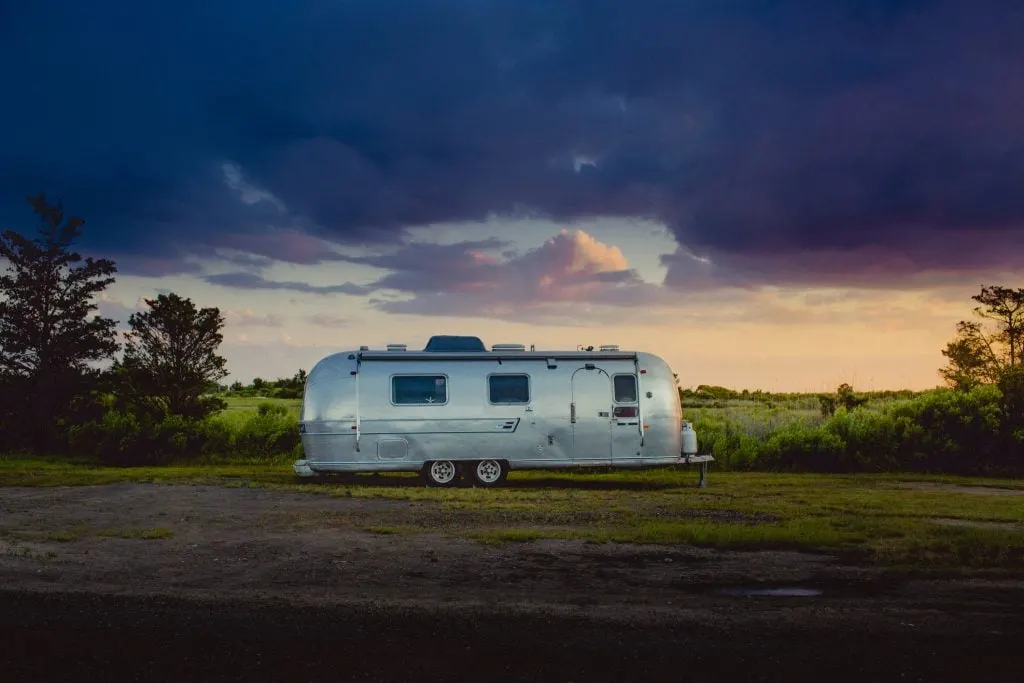 Dealing With Poop
We'll get this out of the way first. There's no escaping that fact that you'll come face to face with your poop.
RVs, whether drivable or towable, are self contained units. This means your bowel movements will be stored in a black tank until you empty it yourself.
Take no comfort by knowing all RVers have black tank horror stories.
If your tank overflows it can burp through the RV toilet. If the black hose isn't securely connected, it can explode (quite literally) onto everything within arms reach.
This is why poop always comes up in your first conversation with other RV campers.
Rude RV Park Neighbors
Most of the time, we meet wonderful people at RV parks (many become longtime friends). However, there are always a few rude campers in the bunch.
They may not be camping next to you…but, they make their presence known. Here's a few common ways these rude RV park neighbors behave.
Excessively loud music
Let trash blow into other RV sites
Don't pick up dog poop
Walk through your RV site
Speed through the RV park
Staying at an RV park isn't like staying at a hotel. Human interaction happens at a much higher rate. This is great for camping camaraderie. It's not great when a few bad apples pull into the park.
PRO TIP: If you're worried about knowing the nuanced rules of a campground take a look at The Don'ts of RV Park Camping.
Things Break Pretty Quickly on an RV
New or old, RVs will break.
Think your warranty will cover it? It probably will. But, don't expect to go camping anytime soon. RV repair shops operate notoriously behind schedule.
You have two options. Learn how to fix your RV yourself or waste time (and/or money) having someone else fix it for you.
According to an RV mechanic, these are the RV systems that will usually break first.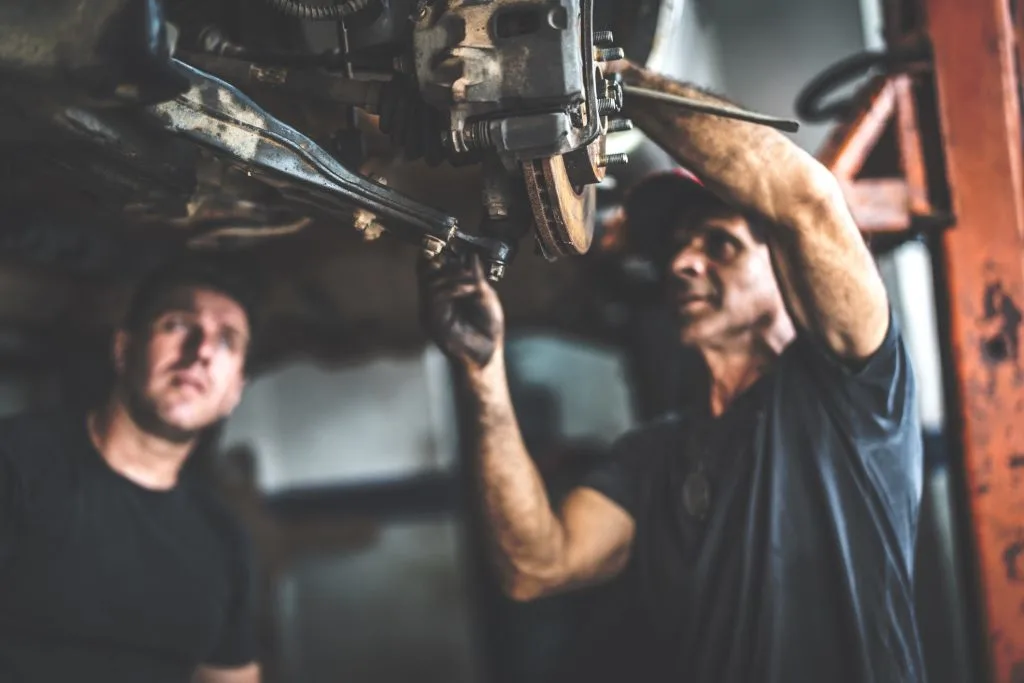 Don't Rely on Google Maps
This doesn't only apply to Google maps. It applies to any GPS routing system that thinks you're driving a car.
Here's what could happen:
You're seriously behind schedule: you can't drive an RV the maximum speed limit. The estimated time of arrival will be at least 30% off.
You'll cross a steep mountain pass without proper preparation: crossing mountains in an RV is super stressful. Going up, you'll work your engine hard. Going down (without the right knowledge), you'll burn your brakes out.
You'll come across low-hanging bridges: we've all seen it online. A tall RV tries to go under a short bridge. The bridge always wins.
You have three basic options for RV trip routing.
Use Google Maps & play it risky,
Spend about $400 on a Garmin RV GPS unit
Spend about $50 on RV Trip Wizard (which routes with the RV Life app on your smart phone)
We use option #3.
RV Parks are Freakin' Expensive
If you're new to RVing, you may think RV parks are a good alternative to hotel rooms. Think again!
We've paid up to $120/night for RV parks in urban areas. Additionally, a $50/night RV park is the standard price.
Just because you bring your bed, kitchen and living room doesn't mean you'll save money.
There are Many Pieces to the RV Puzzle
RVing is a lifestyle and it's all encompassing. From booking campsites to understanding the internal RV systems, you have a lot of learning curves ahead of you.
Here's the good thing – learning the RV lifestyle is fun and it's best when you learn by doing it! Sure, you'll have a few "hard-lessons," but where there's a will, there's a way.
In the meantime, check out this comprehensive RV living guide!
Free Camping Does Exist (and most campers don't know about it)
To be honest with you, we hate paying for camping.
There are so many free campsites in America (with complete privacy). You should give it a try! As a matter of fact, these free campsites are yours.
Every time you pay federal taxes, you're contributing to these lands.
Here's our list of the 20 Best Free Campsites in the USA.
Become a FREE CAMPING INSIDER and join the 100,000 campers that love to score the best site! Simply enter your email below.