When it comes time to buy an RV or trailer, you have a lot of choices. From fifth wheels to Airstreams RV trailers, you can easily find a reason to buy or not buy a specific brand.
Though Airstreams are a popular choice among Americans (in fact, it's the brand RV we owned), there are some challenges to ownership.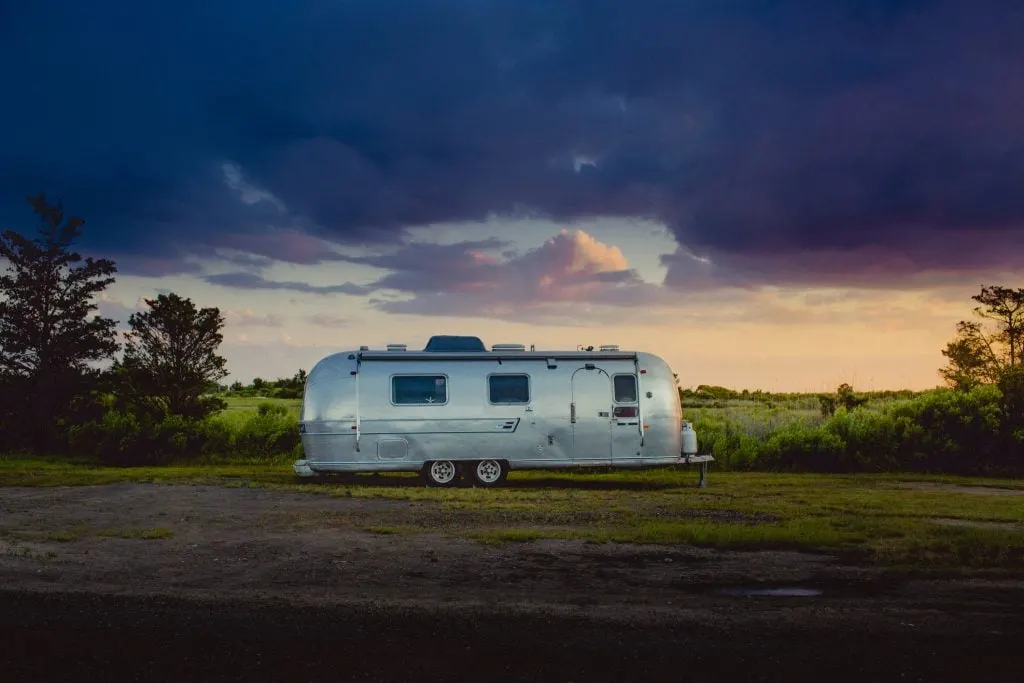 Airstreams are expensive.
The shiny aluminum bodies sure look clean, but they'll also cost you a pretty penny.
Over the past decade, Airstreams' prices have gone way up. You can start with the smallest Airstream, the Basecamp, at roughly $38,000 base MSRP, and make it up to the most expensive, Classic Airstream, at nearly $160,000 MSRP.
New Airstreams are for those who are very invested in living life on the road and understand that driving any of the trailers off the lot will heavily decrease the value.
Think buying used might save you money? You could be right. However, the interesting thing to consider is that small vintage Airstreams tend to cost more than larger units.
Airstreams are narrow.
Unlike some travel trailers, Airstreams are pretty narrow. They don't offer any expandable slides, which means you'll pay more per square footage as you move up in trailer length.
You won't be able to sleep as many people efficiently as you would a trailer with slides or a 5th wheel RV.
Some new Airstreams do offer bunk beds, but you will most likely only find two twin-bed layouts if you are buying used.
There's not a lot of exterior storage.
Many RVers expect to have exterior storage on their trailers, but you won't find much of it on an Airstream. Most Airstreams only offer exterior doors that allow you to access hard to reach places such as the back of the refrigerator or the external knobs for the water heater.
If you need extra storage for gear or essentials, you won't find it in an Airstream.
Of course, there's a benefit to having a lack of exterior storage. Airstream's look damn good on the outside!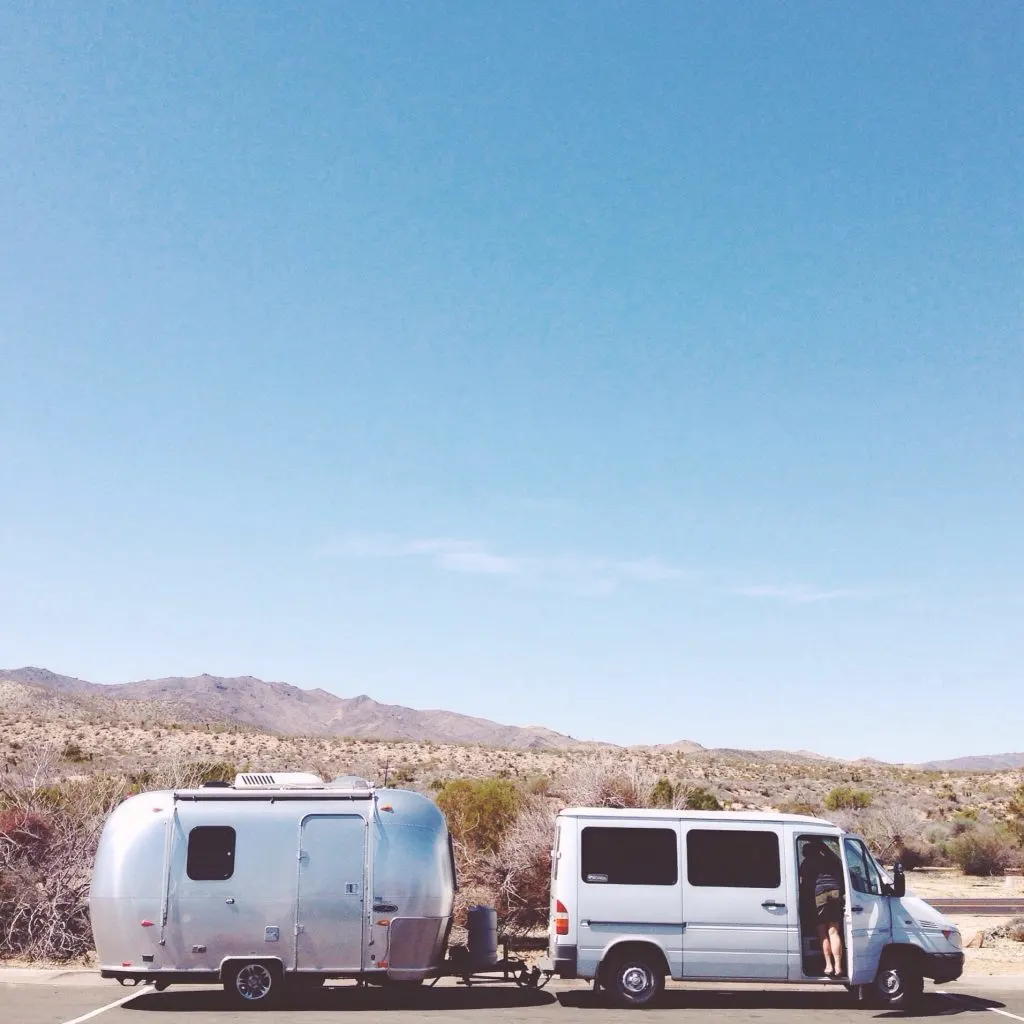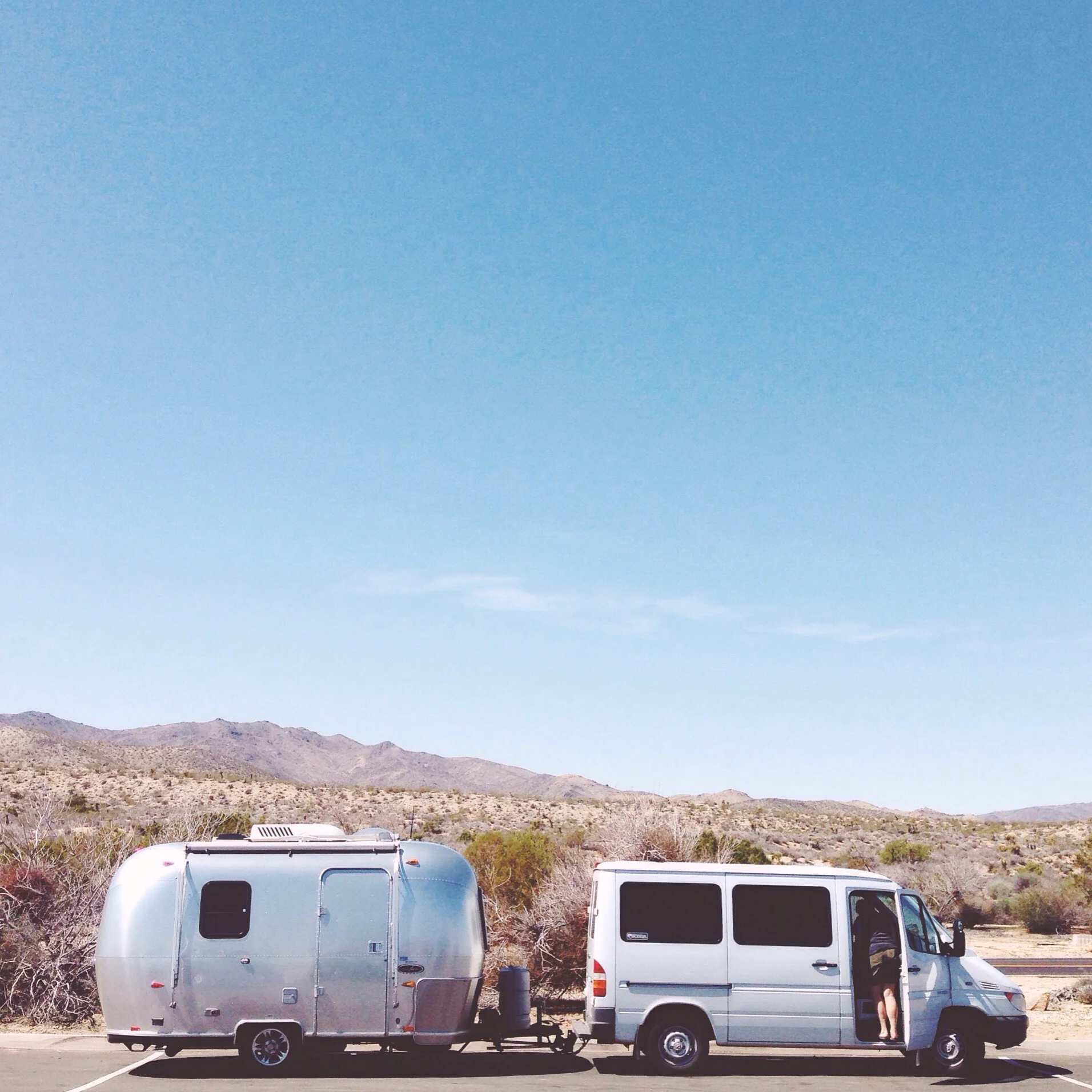 Big windows make it hard to control the temperature.
Owning an Airstream means having lots of windows. They basically revolutionized the wrap-around front window in the '70s.
Although most people love that they can see out in every direction while camping in an Airstream, it does make it hard to control the temperature if you're not following the RVer season (always sunny, but not too hot).
Big windows make it hard to keep the heat out and in, so if you're looking to buy an Airstream invest in some Reflectix and good insulation to make temperature control a little easier.
Airstream groups can be cliquey.
Even die-hard Airstreamers will tell you that some Airstream groups can be cliquey. There are Airstream-only rallies and events held every year, and some people take their Airstreaming life very seriously.
There are even Airstream Only campgrounds across America.
Though there are other groups out there that exist, many of the original Airstream groups have a purist mentality. Not all Airstream groups are created equal, though, so do your due diligence, and you may find some that are perfect for you.
To Avoid or Not to Avoid Airstreams
As I stated earlier, there are always reasons to avoid buying any travel trailer or RV brand.
Airstreams are no different than most brands, as they have both pros and cons. If you're heavily invested in a life on the road and don't mind a trailer without pop-out slides, an Airstream may be an excellent fit.
If you're curious to test an Airstream trailer, you can stay at an "Airstream Hotel" to get a feel for the lifestyle.
Like I said earlier, I'm an Airstream owner, and I wouldn't have it any other way. But, I'm not blind to the disadvantages of traveling in an Airstream RV trailer.
Learn About the Disadvantages of ALL types of RVs:
Don't Miss This Beautiful Free Camping in the USA
To be honest with you, we hate paying for camping. There are so many free campsites in America (with complete privacy).
You should give it a try!
As a matter of fact, these free campsites are yours. Every time you pay federal taxes, you're contributing to these lands.
Become a FREE CAMPING INSIDER and join the 100,000 campers that love to score the best site!
We'll send you the 50 Best Free Campsites in the USA (one per state). Access the list by submitting your email below: