The Interstate 10 Road Trip Guide
Are you ready for a road trip on Interstate 10? This popular road certainly has its share of attractions and great pit stops. In fact, it's one of the main thoroughfares across America.
There's a good chance that you'll wind up on I-10 during your road trip whether you want to or not.
So, come along for the journey as we point out the highlights.
Let's jump in!
The History of Interstate 10
The Federal-Aid Highway Act initially creating a U.S. Interstate road network was passed in 1956. The $100 billion endeavor was finally completed in the 1990s. Since then, Interstates have made travel fast and easy, directly impacting the growth of cities and changing how business is done.
The government created Interstate 10 (I-10) as a truck route to connect Los Angeles' ports to the rest of the country. Drive down any part of I-10, and you'll surely see a semi-truck (or hundreds) hauling goods from city to city.

What States Does I-10 Run Through?
Interstate 10 is the southernmost cross-country highway. As a result, it spans from Santa Monica, California, on the west coast to Jacksonville, Florida, on the east coast.
Therefore, it runs through eight states, including California, Arizona, New Mexico, Texas, Louisiana, Mississippi, Alabama, and Florida.
How Long is Interstate 10?
Interstate 10 is the fourth longest highway in the U.S. at 2,460 miles long. If you're traveling at an average pace in a RV, it could take around 5 days to complete the entire drive.
Interstate 10 in California
Driving on I-10 through California, you'll go through the city of Los Angeles and Coachella Valley. There are countless attractions to visit in the Los Angeles area. Coachella Valley offers mountainous and desert landscapes as well as access to the unique Joshua Tree National Park.
We recommend picking up some fresh dates (the fruit, not a Tinder date) at many of the roadside stations across this stretch of I-10.
Keep in mind: Californians call it "The 10" not "I-10".
Interstate 10 in Arizona
The stretch of road that runs across Arizona is full of desert views and cactus. Soon after crossing the border from California, you'll get to Quartzsite, a famous boondocking haven for RVers.
The Interstate also runs through Phoenix, the capital of Arizona. And, finally, it runs through Tucson, where you can access the amazing Saguaro National Park.
This stretch of I-10 also has the most scenic view in our opinion. It's located near the Dragoon exit in eastern Arizona. The rock formations may be the most beautiful and unusual thing you see on I-10.
With that said, I-10 is a notoriously boring road when it comes to the view.
Interstate 10 in New Mexico
The transition on the Interstate from Arizona to New Mexico is quite seamless. In fact, it's a fairly straight drive through the desert with mountains in the distance.
When you make the descent into the city of Las Cruces from the west, the landscape suddenly changes as the beautiful Organ Mountains appear in front of you. If you happen to drive this stretch as the sun rises over the mountains, it can be an extra special treat.
Depending on which way you're headed, you're either anticipating the long drive through west Texas, or celebrating getting through it. Either way, the Las Cruces Walmart is a popular overnight spot for sleepy driver.
Pro Tip: Here's the rules about camping at Walmart.
Interstate 10 in Texas
The longest stretch of Interstate 10 is in Texas because it runs nearly the full length of the state. It passes through three major cities – El Paso, San Antonio, then Houston.
The geography from El Paso to San Antonio is referred to as the Texas Hill Country due to the rolling hills going on for miles in every direction. Then, from San Antonio to Houston, the road is much flatter with wide-open spaces around you. All three cities have various attractions and historical sites that will certainly please everyone in your car or RV.
Texas has many rest stops, virtually all of them allow overnight parking. It won't be the best sleep, but it's better than driving tired.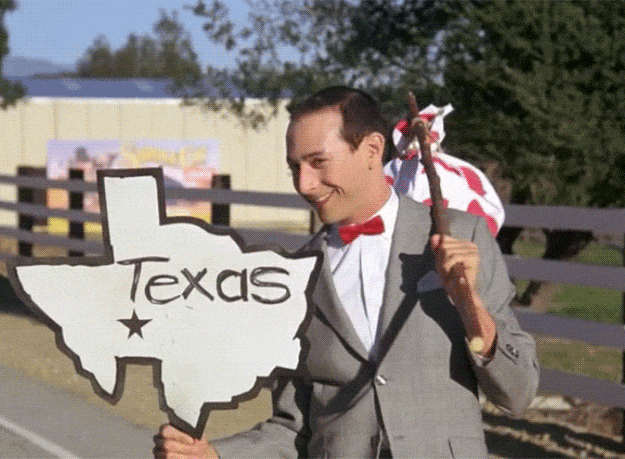 Interstate 10 in Louisiana
Running close to the Gulf of Mexico and southern Louisiana, this stretch of the Interstate passes through Baton Rouge and just north of New Orleans.
Therefore, you'll often see heavy traffic. That said, both cities are good places to stop for entertainment and historical places.
The Louisiana stretch of I-10 us know for its poor road quality. We've driven it countless times, and hate it more every time.
It's only saving grace is New Orleans.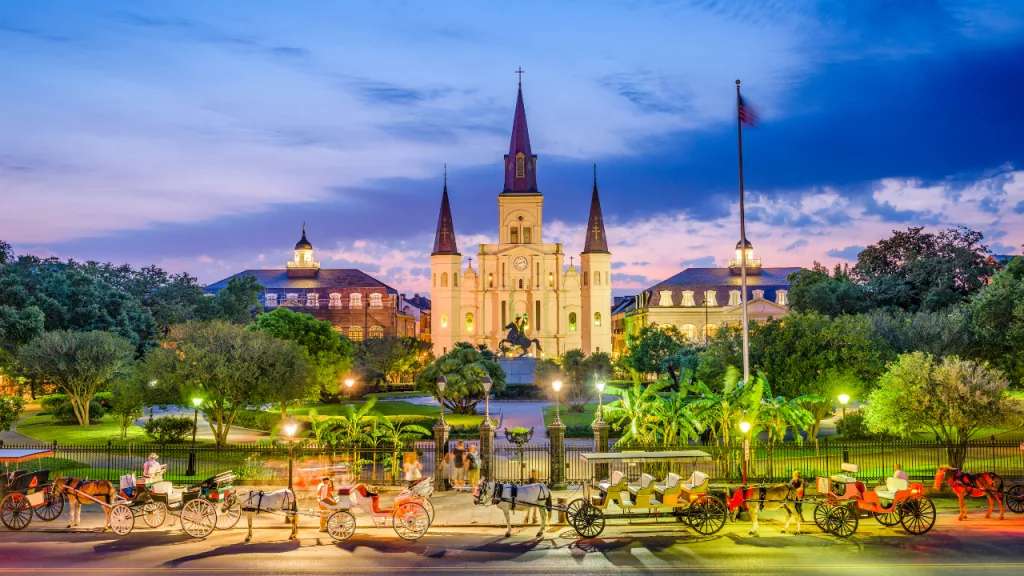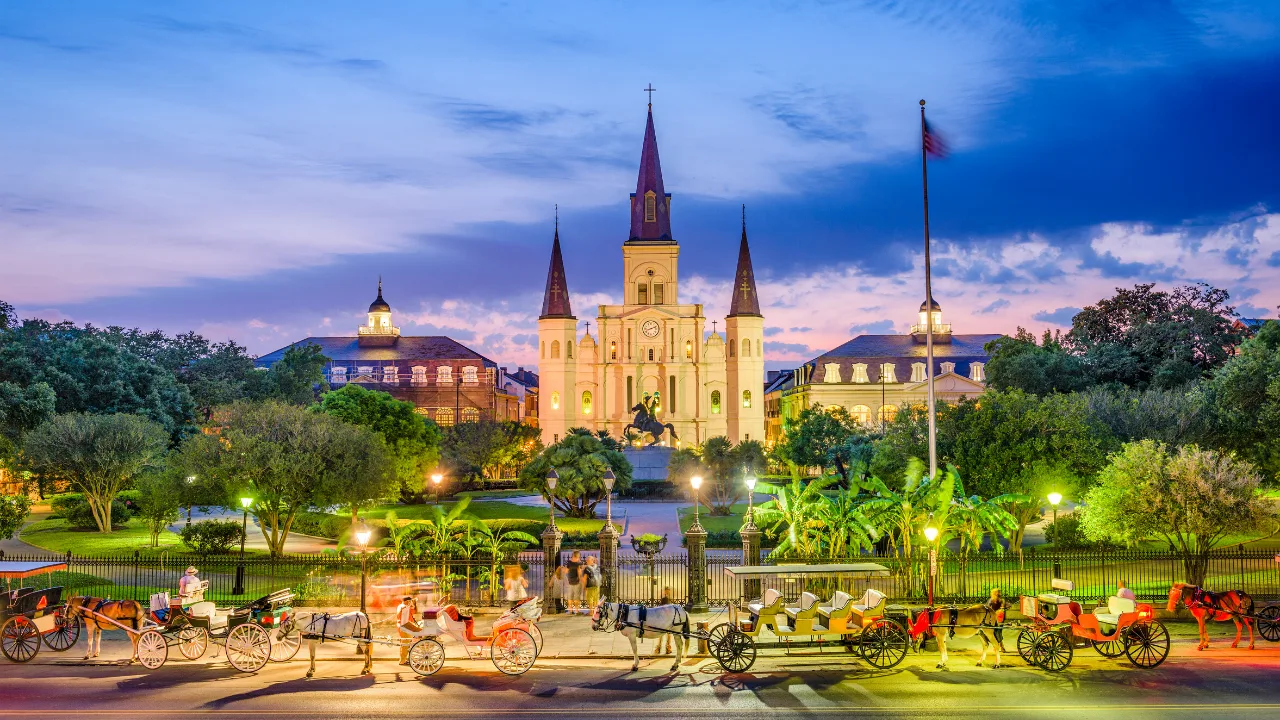 Interstate 10 in Mississippi
Mississippi is where I-10 gets closest to the Gulf of Mexico. As a result, you'll have easy access to some beach time on your road trip. The cities of Gulfport and Biloxi offer waterfront activities and campgrounds.
Overall, this is an uneventful stretch of I-10.
Interstate 10 in Alabama
Certainly, the shortest stretch of the Interstate is in Alabama. It runs through Mobile then hugs the coastline to Pensacola, Florida. The landscape is lush and swampy, so you might even spot an alligator!
However, you'll have to drive through a tunnel. For some reason, this is a challenge for many drivers. Keep your cool and don't slam on your brakes if you don't have to.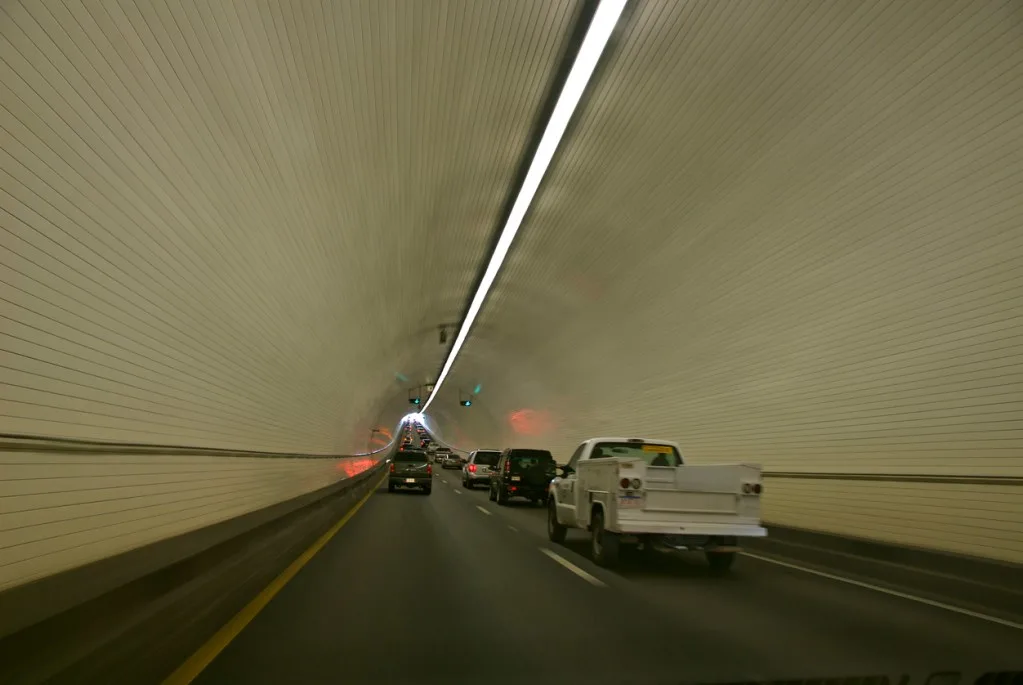 Interstate 10 in Florida
Interstate 10 runs from Pensacola to Tallahassee then to Jacksonville. It's a hilly ride through parts of the Florida panhandle. There are plenty of campgrounds and state parks along the way.
This is where you'll come to the end of the road. You can head south to Disney World or north up the east coast.
Regardless, at this point, you'll be happy to get off of I-10.
Best Hikes off Interstate 10
There are various options for hiking near Interstate 10. Since the road is so long, we recommend stretching your legs with a brisk hike. Here are two of our favorites.
Lost Palms Oasis Trail in Joshua Tree National Park
The Lost Palms Oasis Trail is located in Joshua Tree National Park in California. It is near the south entrance, right off Interstate 10. Rated moderate, it's a 7.2 mile out and back trail.
The best time of year to hike this trail is from October to April, when the temperatures tend to be on the cooler side.
The Hidden Canyon Bowen Loop Trail is located in Saguaro National Park West in Tucson, Arizona. It's a 1.8-mile loop trail that is rated moderate. You'll have views of the Saguaros and likely wildflowers.
It is open year-round but advised to be extra cautious hiking in the hot summer months.
Best Camping off Interstate 10
You'll find plenty of options for camping off Interstate 10, but we're sharing two of our favorite campgrounds.
Cottonwood Campground in Joshua Tree National Park
Cottonwood Campground is located near the southeast entrance of Joshua Tree National Park. It's a boondocking experience within the park and close to all of its hiking trails.
There are 62 sites, and there is potable water and flush toilets in the campground. Reservations are required from September through May.
French Quarter RV Resort
The French Quarter RV Resort will get you up close to the action in New Orleans, Louisiana. This is a great place to camp and enjoy The Big Easy by bike, walking, or car. It has paved full hookup 20/30/50 amp sites and a pool.
Is an Interstate 10 Road Trip Worth It?
An Interstate 10 road trip is definitely worth it! You'll get to see varying landscapes and ways of life across the U.S. The Interstate can be traffic-heavy, as it's a major trucking route. But the access it gives you to the southernmost states makes it one of our highly recommended road trips.
Discover the Best Free Camping Across the USA
To be honest with you, we hate paying for camping. There are so many free campsites in America (with complete privacy).
You should give it a try!
As a matter of fact, these free campsites are yours. Every time you pay federal taxes, you're contributing to these lands.
Become a FREE CAMPING INSIDER and join the 100,000 campers who love to score the best site!
We'll send you the 50 Best Free Campsites in the USA (one per state). Access the list by submitting your email below: