What's The Perfect Length RV?
One of the most common questions when shopping for a new RV is "What's the perfect length for me?"
Shopping for an RV, especially your first, can be overwhelming. There are so many types and sizes and floorplans!
Today, we're here to help you get an idea of what RV length might work best for you.
Let's dig in!
What Does RV Perfect Length Mean?
Does the perfect RV length actually exist? Probably not. Does an ideal length for you exist? Probably! So many factors come into play when you're choosing an RV and length is just one of them.
However, there will be an ideal length for you depending on who'll be coming with you, what you want to do, where you want to go, and how you want to experience RV life. Determining your perfect length will also help you narrow down the type of RV you want.
RV Floorplans Matter
Does buying an RV with the perfect length really matter? Well, as we mentioned above, yes and no. But, combine your ideal length with the ideal floorplan and you've got a rig that could seem to be made for you.
Just like houses, RVs come in various layouts. For example, you may find a 35-foot fifth wheel with much better use of space than the 40-foot Class A right next to it. So keep your options open and look at slightly smaller RVs than you think you want.
The Perfect Length RV
Now we know that no specific length is perfect for an RV, but that it depends on the person and their situation. So let's take a look at who and what works best in which RV lengths.
Who's Perfect for the 40-Foot Length RV?
Motorhomes and towables around 40 feet long are perfect RVs for those who want to feel like they're in their house or a small apartment. Newer models in this category typically offer luxurious amenities such as theater seating with leather upholstery, large kitchens with residential refrigerators, and even small desk areas. They often have space for a king-size bed too.
These can include Class A and C motorhomes, such as the 2022 Jayco Seneca, fifth-wheels, and travel trailers. Garage space in the toy haulers makes them ideal for bringing bigger toys or creating a separate office for remote work. Bunk rooms can also make them ideal for people who work from home or have larger families. Families with multiple pets, or large ones, will also appreciate the extra space in the longer RVs.
More space means more to pack in and out too. You'll see a lot of full-timers in these RVs and long-timers find them useful as well. Weekend warriors are more likely to have a larger family if they're using these longer RVs.
Keep in mind: Many of these toy haulers are over 40 feet.
Where Can It Take You?
On the downside, maneuverability on city streets or tight campground roads is challenging and sometimes impossible with such large RVs. The motorhomes are literally like driving a city bus, and you certainly have to watch your swing on any turns with either of them.
You'll also need a heavy-weight truck, like a dually, for your towables. In addition, longer means taller, so you're limited on your route by bridges and tunnels that may be too low.
Lastly, many national parks and older campgrounds were created in the days before such lengthy RVs existed. So you may not be able to fit into any of those sites and need to be careful when making reservations. Because of this, you may miss out on exploring certain areas unless you're willing to drive in from what could be quite a distance away.
Who's Perfect for the 32-Foot Length RV?
Much like the 40-footers, the perfect RVers for a 32-foot length might enjoy their space but don't quite need as much. They also may not need as much seating for entertaining or large families. Any kids are typically younger and don't need their own space yet. They may also have a couple of small to medium pets.
On the other hand, a solo RVer or an empty-nester couple could certainly make a 32-foot long RV their perfect home or home away from home.
Again, as with the longer rigs, these RVs tend to be Class A's and C's, fifth wheels, and travel trailers such as the Coachmen Catalina. They also include Class C RVs. This length can still include the toy haulers with the garages, and some offer bunk rooms. You'll typically only find a queen bed in these, though. Luxuries range from all the bells and whistles to average, depending on the model you purchase.
These RVs can be the perfect length for full-timers and long-timers. Weekend warriors may enjoy them too, though they might still be a little big depending on their family size and the level of luxury they desire.
Pro Tip: Here are 5 Reasons to Avoid a Class C RV.
Where Can It Take You?
A 32-foot long RV is perfect for those who still want a bit of space while also having access to national parks and other campgrounds with smaller sites. In fact, 32 feet is the average maximum length in most national parks. In addition, some of these models are lower than the longer 40-foot rigs. So your ability to cruise under bridges and through tunnels could open up a bit.
That said, the maneuverability may be better, but only slightly, in the Class A models. However, towables definitely have improved flexibility in this length. It's also possible to find some trailers and fifth-wheels you can tow with a medium-weight truck instead of a dually.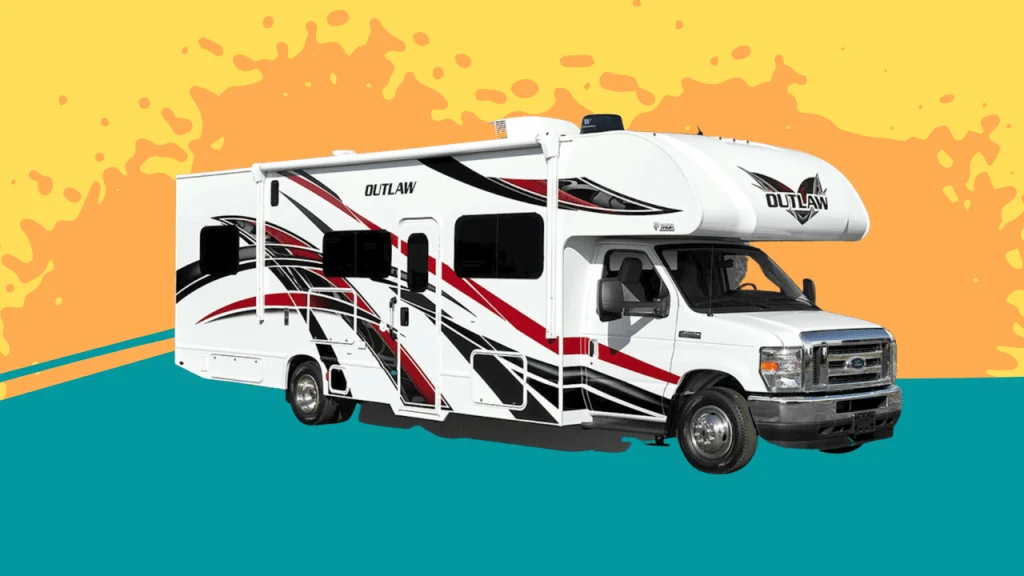 Who's Perfect for the 24-Foot Length RV?
This length is where manufacturers start having to reduce storage and amenities. These RVs generally include Class C motorhomes, Class B vans, travel trailers, and fifth wheels, including toy haulers. Winnebago's Minnie Winnie Class B is a popular model in this category.
These RVs might be the perfect length for people who can get by working on the dining table or outside, or maybe they don't work at all. Families with one or two kids and a pet could squeeze in for a long vacation or weekend. But you'd have to get along very well to full-time or long-time as a family in a 24-foot long RV, especially if you have older kids.
On the other hand, solo or couples long-timers and full-timers could find this RV length perfect. However, some may find them a bit cramped depending on the floor plan. In addition, you'll start losing more of the nicer amenities as you start going shorter.
So those who like their separate toilet and shower or a little more kitchen space may want to stick with this length.
Where Can It Take You?
This RV length seems to be the perfect balance between space and maneuverability. You still have decent storage for long-term travels inside and out, and you're able to make turns more easily. Height is also usually a bit lower, so you won't have to worry as much while planning your route or driving up to surprise bridges and tunnels.
In addition, you're now well below the average national park and older campground site lengths. As a result, getting into those locations shouldn't be as difficult. In fact, you might even be able to make some spontaneous national park trips in the off-season.
Keep in mind: Our Airstream Argosy was 24 feet and we took it far off-grid.
Who's Perfect for the 17-Foot Length RV?
At 17 feet, you start seeing more of the minimalist-style amenities. Refrigerators are much smaller, as are the kitchens. Convertible sofa beds or dinette beds also come into play here and many will have wet baths. RVs in this length are typically Class B vans or travel trailers. Though, you can find a few Class C motorhomes, such as the Coachman Freelander. Surprisingly, toy haulers still have play at this length with models like the Forest River Cherokee Wolf Pup.
The perfect long-time or full-time people for a 17-foot long RV would be a solo or couple, perhaps with a small child or pet. They'd be able to work at the dining table or outside or use the garage if it's a toy hauler.
For shorter vacations and weekends, a couple of kids would fit. In fact, many 17-footers say they can sleep six. However, that's if at least four people are sharing beds. As a result, this RV length would be perfect for a family of four on a weekend or longer vacation. Any more than that and you'd want to bring along a tent just to have some breathing room.
Where Can It Take You?
Your 17-foot RV is perfectly suited for navigating through tight turns and getting into campsites that are a bit short in length. Those national parks are yours to explore!
As with the 24-foot RVs, some are still tall, so you'll need to watch your approach to tunnels and bridges. However, many are shorter, allowing for easier route planning.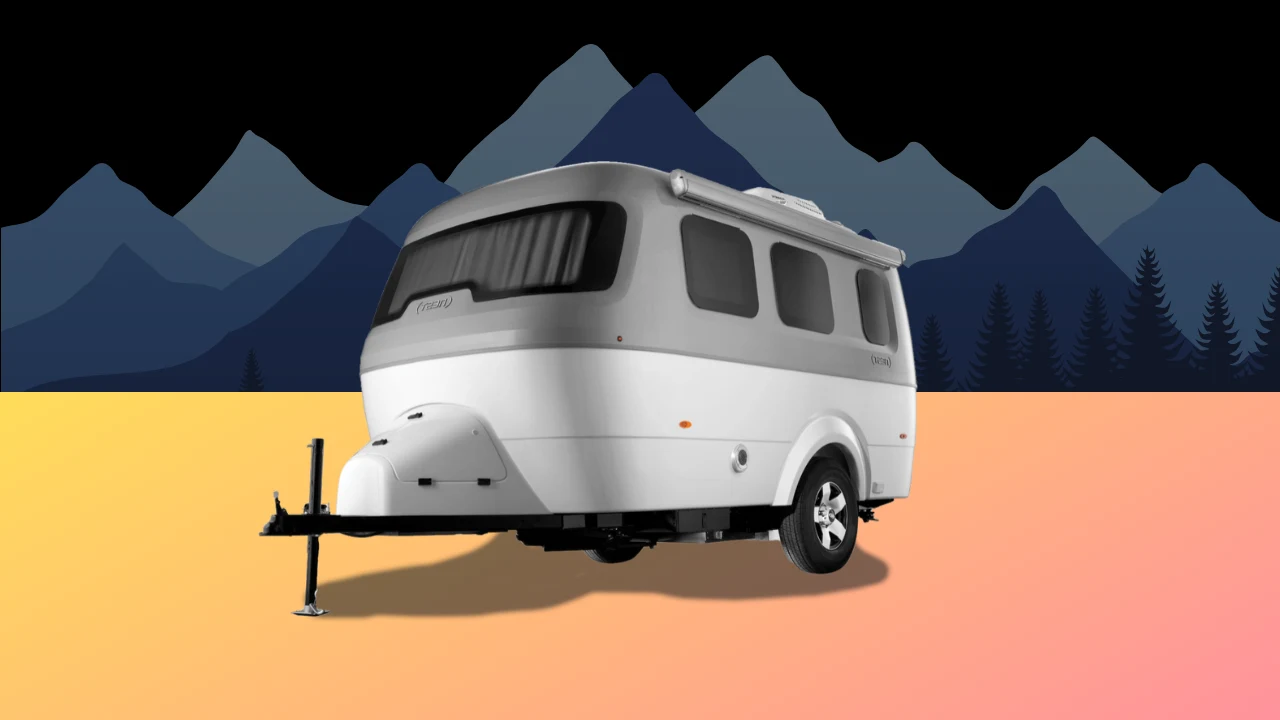 Who's Perfect for the 10-Foot (or Smaller) Length RV?
These RVs are minimalist to the extreme and include small travel trailers and pop-ups. Off-road versions, such as the Timberleaf Classic, are becoming very popular too. If they have a shower, it's typically a wet bath, and some may not even have a toilet. Kitchens often either don't exist or are outside like in the teardrop trailers. What can be convertible is made that way, and you generally have little space for storage. Just enough for a long vacation for a couple of people.
That said, we've seen people full-timing or long-timing in these RVs. But those RVers are usually either retired or work outside of their rig. The people who might be perfect for the 10-foot long RVs, though, are solos or couples heading out for the weekend or slightly longer vacations.
In fact, we know of couples who bring their toddlers camping in these too.
Pro Tip: These are the best Micro Campers on the market.
Shorter and smaller RVs like the 8 to 10-footers are certainly excellent for those who want to pack up quickly and spend most of their time outdoors.
Where Can It Take You?
Ten-foot-long RVs are perfect for the minimalists who just want to get out there for a few days or a few weeks. They can take you just about anywhere you'd want to go, from boondocking in the woods to the smallest national park campground or the luxuries of an RV resort.
Some are so light that one person can move them around. In addition, you'll certainly have no problems driving under bridges or through tunnels. Trip planning will be a breeze!
Is There Really a Perfect Length for RVs?
Your RVs length is certainly important, but it's certainly not the only factor in deciding on your perfect rig. It's necessary to look at floor plans, amenities, and other aspects as well. But, using our guide, you can narrow down your options and make RV shopping a little less overwhelming.
What's the perfect RV length for you? Tell us why in the comments!
Discover the Best Free Camping Across the USA
To be honest with you, we hate paying for camping. There are so many free campsites in America (with complete privacy).
You should give it a try!
As a matter of fact, these free campsites are yours. Every time you pay federal taxes, you're contributing to these lands.
Become a FREE CAMPING INSIDER and join the 100,000 campers who love to score the best site!
We'll send you the 50 Best Free Campsites in the USA (one per state). Access the list by submitting your email below: