We all know RVing isn't cheap, but have you considered any unexpected RV expenses?
We've had unfortunate financial surprises pop up occasionally during our travels. And so has every other RVer we've met!
Today, rather than sharing only our experience, we've asked other RVers what expenses have caught them off guard.
Let's dive in.
Mobile Internet Expenses
Whether you RV part-time or full-time, having reliable internet is essential. However, it's not as simple as calling the local internet provider.
For RVers, cellular internet is the only way to go. This can include your cell phone plan, but those usually have severe limitations.
Julie & Sean Chickery, from Chickery Travels, says the cost of the internet was their most significant financial surprise when RVing.
Sean says, "We thought we'd use campground wifi, but we found that to be pretty unreliable."
They invested in mobile hotspots, upgraded cell phone plans, and cell boosting devices.
"All of that is a little pricey," Julie adds.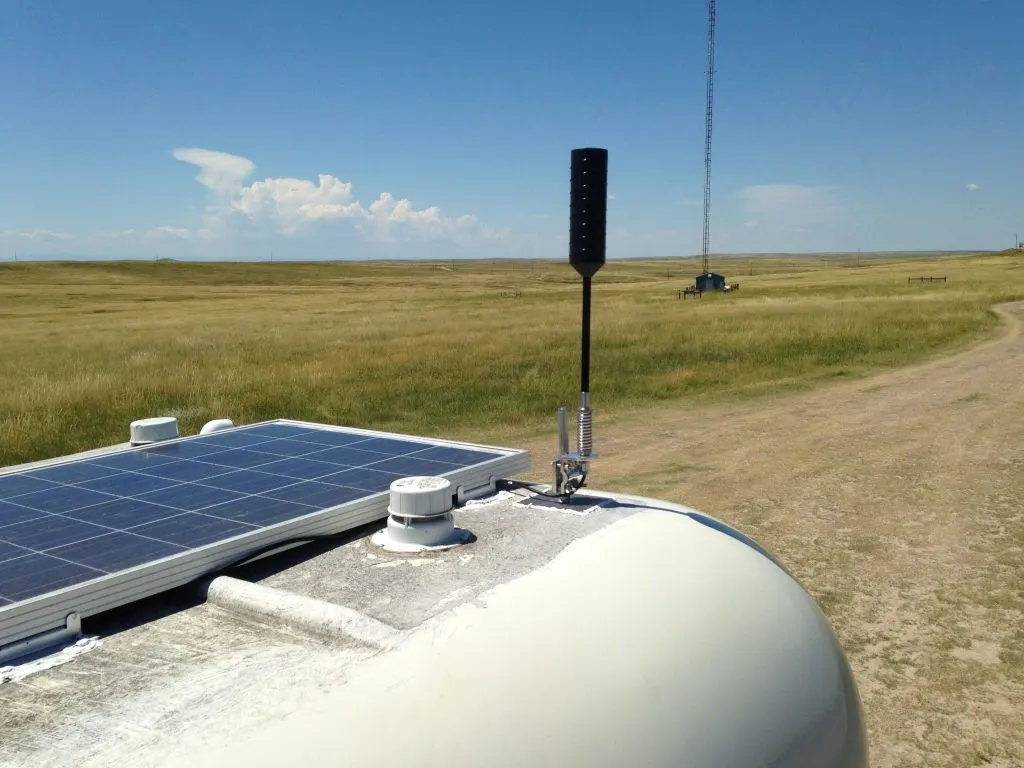 Short Term RV Park Reservations Add Up Quickly
Here's one of the first RV secrets we learned, if you stay a month at an RV park, you can save more than 50% of the nightly rate fee.
Daily RV park rates are high! Weekly and monthly rates can save you a lot of money.
The YouTube Channel "Little Trailer Big Adventures" says this lesson was one of the most surprising.
They also recommend Passport America. It's an RV membership program that offers 50% of RV park nightly rates (with many restrictions).
Gas Can Add Up
If you're used to driving a fuel-efficient vehicle, the RV MPGs will shock you! Forget about 20 or 30 miles per gallon. RVs will typically get around 10 MPGs.
Angie from That Florida Couple says, "three months of my gasoline budget went out in a month."
Fortunately, gas prices are relatively low right now. Keep this unexpected expense in mind when you're planning your RV budget.
Pro Tip: Even with cheap gas prices, certain areas may have 3x the average national price. In Death Valley, for instance, gas is priced at a premium.
Activities Add Up
If you're on an RV vacation, this isn't an issue. However, for full-time or seasonal RVers, remembering you're not a tourist is an important lesson.
Taking part in the guided tours, wine tastings, and watersport rentals can add up!
Here's the good thing – hiking is free and plentiful!
Maintenance of the RV
Tom & Cheri, from the popular YouTube channel, Explore The Journey, say that RV maintenance was the most unexpected expense they encountered.
Tom says maintenance costs can be thousands of dollars each year. He adds, "I would recommend having an emergency fund."
RV oil changes and new tires cost substantially more than standard vehicles.
Cheri says, "driving your RV for 8 hours is like putting your home through an earthquake."
Pro Tip: We recently interviewed an RV mechanic and he said these RV systems are the first to fail.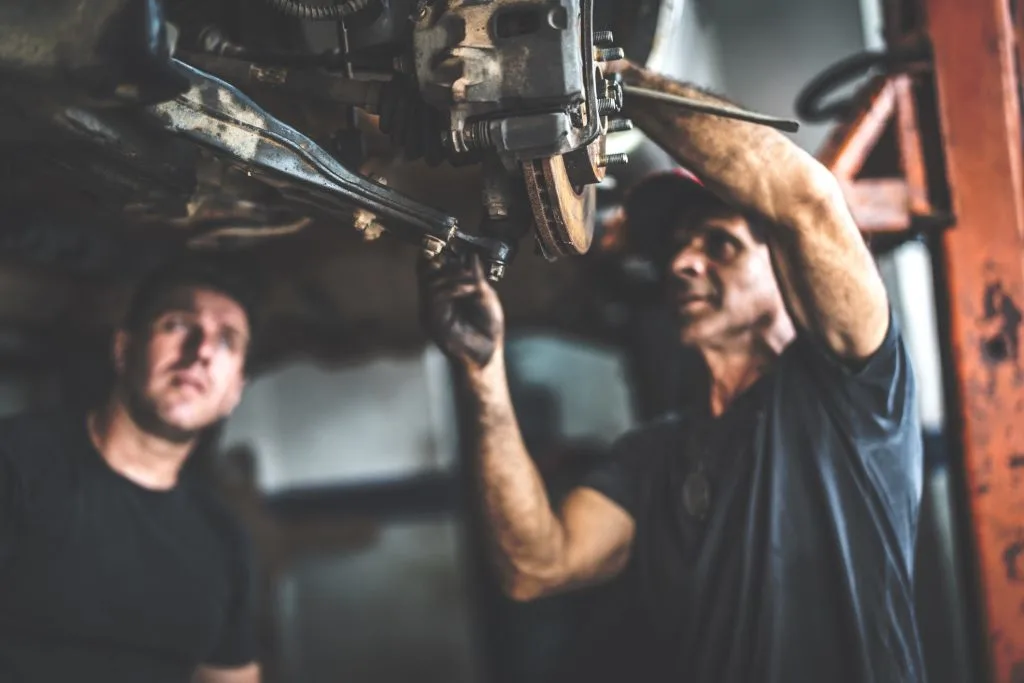 RV Storage is Expensive
Once you invest in buying an RV, it's essential to protect it. Proper RV storage will prevent leaks, keep rodents away, and minimize regular washes.
It will also cost a lot of money.
There are different types of RV storage – here are the decent, better, and best options.
Everything is (Unexpectedly) More Expensive in an RV
YouTubers, The Path To Less, say everything is more expensive in RV life. They say, "what we've budgeted before we left, we've exceeded in every category."
They chalk this up to living like tourists!
How To Be Prepared for Unexpected RV Expenses?
Don't let these RV expenses worry you. Simply, take a few steps to be prepared.
Here's how we learned to expect the unexpected:
Have a large emergency fund. Whatever you think you need, double it!
Try free camping. It's a great way to connect with nature and avoid high campground fees.
Join Harvest Hosts. Like free camping, Harvest Hosts provides free overnight stays at vineyards and farms.
Research, research, research. Use other RVers experience to learn about a realistic budget.
Slow down. The faster you travel, the faster the money flows out.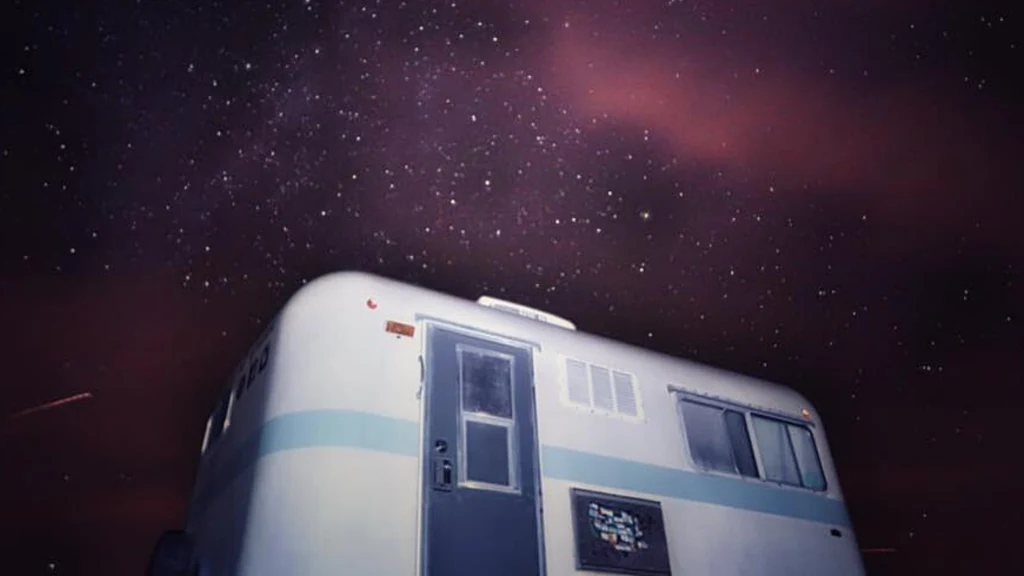 Discover the Best Free Campsites in the USA
To be honest with you, we hate paying for camping. There are so many free campsites in America (with complete privacy).
You should give it a try!
As a matter of fact, these free campsites are yours. Every time you pay federal taxes, you're contributing to these lands.
Become a FREE CAMPING INSIDER and join the 100,000 campers that love to score the best site!
We'll send you the 50 Best Free Campsites in the USA (one per state). Access the list by submitting your email below: