Winnebago RVs versus Thor RVs: Is there a difference? And which one is better? This RV showdown compares two of the biggest names in the RV manufacturing industry.
We're taking a look at the RVs, affiliated brands, RV quality, customer satisfaction, and more.
Let's dive in and compare Winnebago versus Thor!
Winnebago Versus Thor At-a-Glance
Winnebago and Thor RVs both stand out as some of the biggest names in the RV manufacturing industry. Both have a wide selection of RVs and types, and both have a large customer base.
They've both been around for a while and get strong reviews from their customers. So a quick glance doesn't reveal much about which brand is better.
Comparing Winnebago and Thor
Let's compare the RVs and details of Winnebago and Thor. While more people will recognize the Winnebago name, Thor is a top contender in the RV industry. Let's learn more.
About Winnebago
Winnebago Industries is one of the biggest names in the RV industry. They're so big, in fact, that Winnebago is a household name recognized by RVers and non-RVers alike.
This RV manufacturer has been producing RVs since 1958. With more than 60 years of industry experience, it's no wonder Winnebago is a top choice for many RVers. Winnebago is a customer-centric manufacturer, incorporating customer-led features into new designs.
Types of RVs
Winnebago manufactures most types and classes of RV. They have a wide selection of Class B campervans, Class C RVs, Class A motorhomes, travel trailers, and even a fifth wheel model.
In addition to producing many RV types and classes under the Winnebago name, Winnebago Industries owns other major RV brands like Grand Design, the luxury brand Newmar, and more.
Pro Tip: Make the best decision about what RV is best for you by discovering The Pros and Cons of RV Class Types.
Durability and Quality
Winnebago RVs utilize high-quality materials, including real wood, aluminum, and high-gloss fiberglass. Another high-quality feature of Winnebago RVs is the dual-axle travel trailers.
Other RV brands mount smaller travel trailers on a single-axle, but having the dual axle is an important safety feature that shows Winnebago knows what it's doing.
Customer Satisfaction
Customers tend to rate Winnebago highly. Many Winnebago owners are brand-loyal and will only purchase Winnebago-made RVs for life.
Winnebago provides great customer service and makes an effort to appear at many RV rallies and events across the country. It holds workshops to educate RVers and better understand the needs of consumers.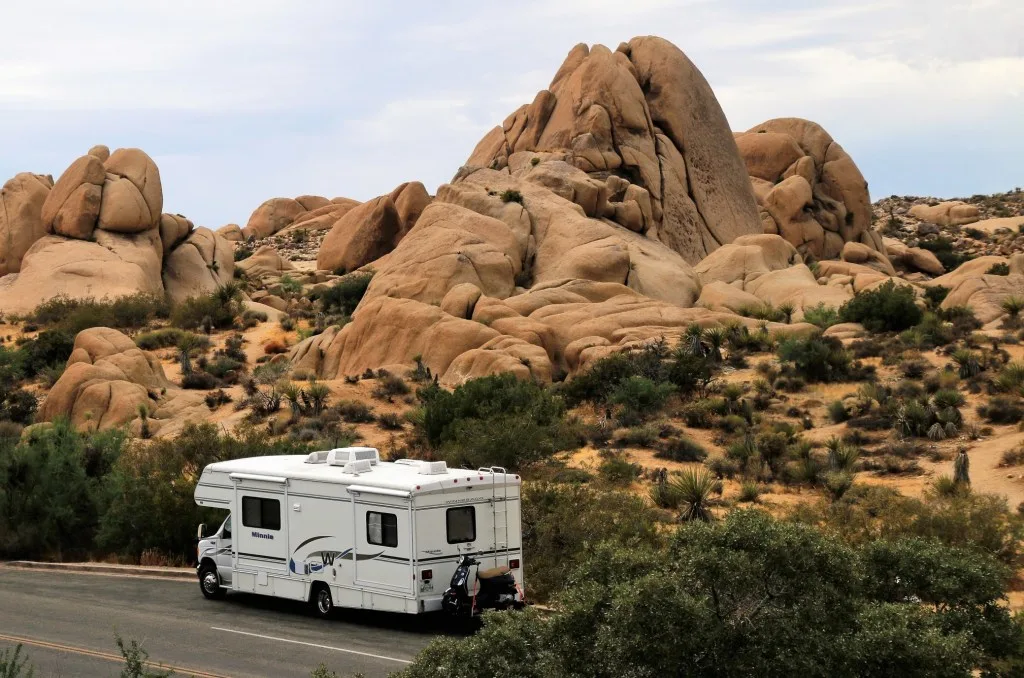 About Thor
Thor Industries was founded in 1980, and today it's one of the leading manufacturers in the RV industry. Although the Thor name might not be as well-known as Winnebago, they're certainly a top contender.
Thor owns many well-known RV brands and produces their own Thor-branded RVs. Brands include Dutchmen, Four Winds International, Keystone RV, Damon, Heartland, Jayco, Tiffin, and many more.
Types of RVs
Thor's self-branded RVs are all motorhomes. However, some of the brands Thor owns produce other types of RVs. Thor-branded RVs come in Class A, Class C, and Class B varieties.
Thor's toy hauler motorhome is unique to the brand. Thor makes a Class C toy hauler and a Class A toy hauler, both called "Outlaw."
Pro Tip: Unsure what type of RV is the best for you? We uncovered Which Type of RV Is Easiest to Drive?
Durability and Quality
As far as quality goes, Thor RV can fall a bit short. Thor doesn't have a great reputation when it comes to RV quality.
Thor has barely over three stars on the customer-led review website RVInsider. Reviewers describe issues with leaks, delamination, slide-out malfunctions, and more. Part of the reason for quality issues with Thor is the rate at which they manufacture their RVs. By most customer accounts, Thor focuses on quantity over quality.
Customer Satisfaction
Reviewers on RVInsider rate Thor low for quality control and poor quality materials. But where Thor shines is the livability of the RV layouts. Customers love the floorplan designs and the amount of storage space inside Thor motorhomes.
Winnebago Versus Thor: The Winner Is … Winnebago
In our opinion, when comparing Winnebago to Thor, Winnebago wins every time. Winnebago has been around longer and has a long record of producing innovative, quality RVs. It offers incredible customer satisfaction as well.
Thor shines through Thor Industries-owned brands like Jayco, Keystone, Dutchmen, Heartland, and others. Thor-owned brands still operate independently, and many of their affiliated brands produce high-quality RVs. On the other hand, Thor's self-branded RVs leave room for improvement when it comes to quality.
Is a Thor RV a Good Choice?
When reading customer reviews of Thor RVs, it's clear that while some customers experience issue after issue with their rig, others couldn't be happier.
So it might just depend on what you get. If you're researching RVs and considering Thor versus Winnebago, we'd put our money on Winnebago first every time.
However, if a Winnebago simply isn't in the cards for you, you can still get a perfectly good RV from Thor. It all comes down to your personal needs.
Which brand appeals to you more? Drop a comment below!
Discover the Best Free Camping Across the USA
To be honest with you, we hate paying for camping. There are so many free campsites in America (with complete privacy).
You should give it a try!
As a matter of fact, these free campsites are yours. Every time you pay federal taxes, you're contributing to these lands.
Become a FREE CAMPING INSIDER and join the 100,000 campers that love to score the best site!
We'll send you the 50 Best Free Campsites in the USA (one per state). Access the list by submitting your email below: