If you're looking for the most unique RV destinations, you've come to the right spot. Today we're diving deep into the best that America has to offer.
We know there are hundreds of hidden gems throughout the USA. It can get pretty overwhelming when planning your RV camping trip. That's why we created this list.
Additionally, we've included the best campgrounds at each of these unique destinations!
From California to Maine, these 23 spots will surly be a good time in 2023.
Let's dive in!
Gee's Bend, Alabama
Why You'll Love It: Gee's Bend, Alabama burst into the National spotlight in the 90s for a very specific type of art. Quilt making. A tight-knit and hard to access black community passed down the quilting heritage from generation to generation.
At popular auction houses, some of these quilts sold for more than $50,000.
The cool thing is, today you can visit via a quick ferry ride and see the quilters at work. They'll share fond memories and quilting tips. And, you can buy a quilt onsite for very reasonable prices.
Best Nearby RV Campground: Roland Cooper State Park is the closest campground to the Gee's Bend Ferry (12 miles away). It has a 4-star rating on Campendium and rates start around $30/night.
RV Destination Vibes: Super unique look into the history of the rural south.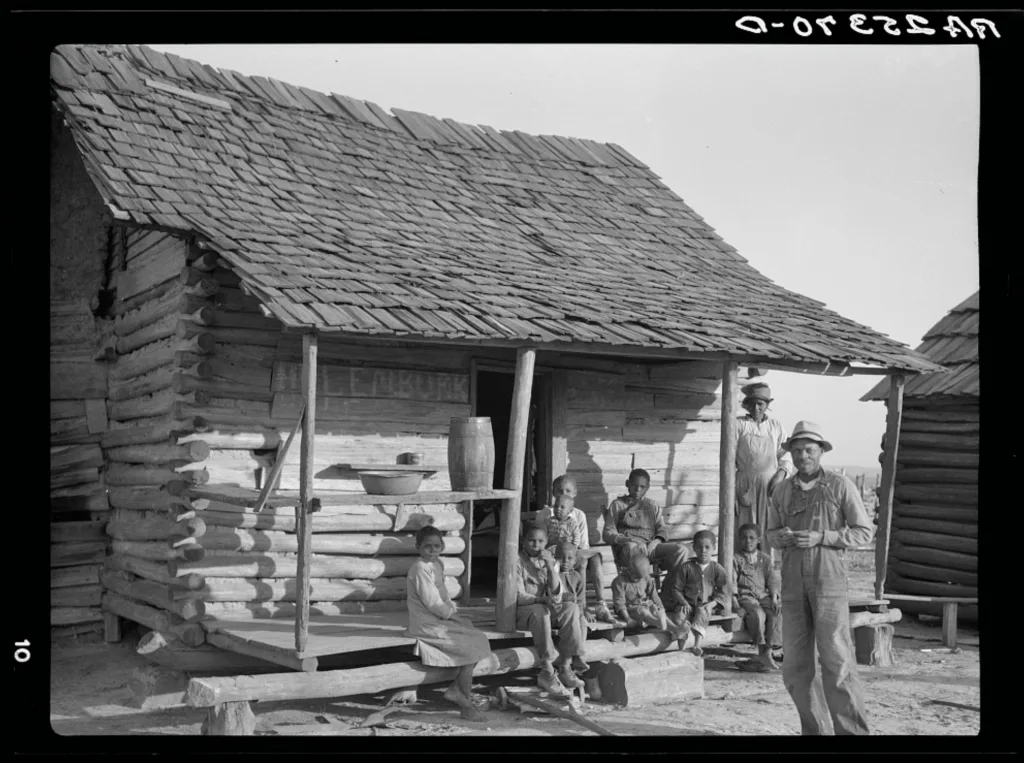 Hole-In-The-Ground, Oregon
Why You'll Love It: Technically, Hole-in-the-Ground is a mile-wide crater caused by a volcanic explosion between 13,000 and 100,000 years ago. Its floor is about 500 feet below ground level, and its rim rises between 110 to 210 feet above ground level. In addition, it's a perfect circle.
Entrance to Hole-in-the-Ground is free and it's so out of the way that you'll see very few people there if any. Most people go to experience the unique crater and even do some bird-watching. Be sure to bring your camera!
Best Nearby RV Campground: Here's the best park, you can boondock on the rim of Hole-In-The-Ground!
RV Destination Vibes: Serene and mystical.
Helen, Georgia
Why You'll Love It: Helen is a beautiful mountain town in northeast Georgia. However, its architecture is what make's it unique. Downtown Helen looks like a Bavarian Village. Even though the population is less than 500, Helen is the 3rd most visited city in Georgia.
You'll find wonderful dinning option, great desserts and waterfront walking trails within the 2.1 square mile radius of Helen, Georgia.
Best Nearby RV Campground: Within a 5 mile radius of Helen, you can find many camping options. We think Yonah Mountain Camping Resort is your best bet. It can accommodate big rigs and is family friendly.
RV Destination Vibes: German Town in Georgia!
Sedona, Arizona
Why You'll Love It: Sedona is wonderful for many reasons. We love the numerous hiking trails that weave around its red-rock terrain. Whether you hike the challenging Devil's Bridge Trail or the easy Fay Canyon Trail, the views won't disappoint.
Sedona is also known for its "spiritual tourism" – with Chapel of the Holy Cross being one of the main attractions. The American Institute of Architects gave the Chapel its Award of Honor in 1957.
Sedona is also home to the Sedona Vortex. According to Visit Sedona the vortex are "whirling centers of energy that are conducive to healing, meditation and self-exploration. These are places where the earth seems especially alive with energy. Many people feel inspired, recharged or uplifted after visiting a vortex."
Best Nearby Campground: From luxury RV resorts to rustic campgrounds, Sedona has it all. Here's the 11 best in the area. Our favorite is Rancho Sedona RV Park! It has great access to all the Sedona activities.
RV Destination Vibes: Amazing views and even better hikes!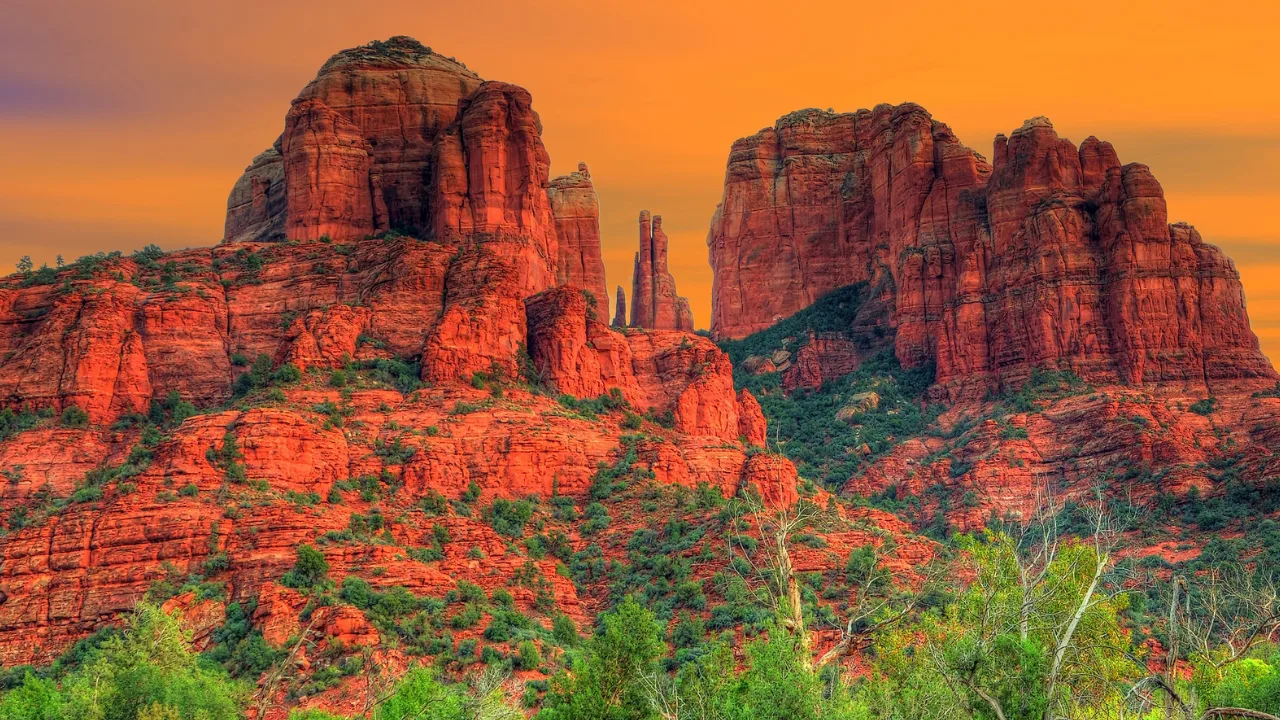 Million Dollar Highway, Colorado
Why You'll Love It: The Million Dollar Highway is a small portion of US 550 that runs between Silverton to Uoray. Not only is it one of the most scenic drives in America, it's also pretty terrifying. If you have the courage to drive it in your RV, there will be plenty of rewards!
Firstly, the drive will be one of the most beautiful stretches of road you ever drive. However, beyond the drive, the towns are awesome too. Silverton is an old mining community that take you back in time. Ouray is home to natural hot springs, off road trails, great hikes and unique downtown shopping.
Best Nearby Campground: Ouray RV Park & Cabins is a great campground! It'll offer nearby access to Downtown Ouray and have you positioned on the Million Dollar Highway for an easy day trip.
RV Destination Vibes: One of the best drives in America!
Traverse City, Michigan
Why You'll Love It: Located on the shore of Grand Traverse Bay, activities abound in Traverse City. The waterfront is lined with public parks and trails – perfect for bikes & hikes. If the weather's warm, you can take a boat, kayak or jet ski out for the day.
Additionally, Traverse City is known for its produce (its the largest producer of tart cherries in the US). The city hosts a cherry festival every July. The surrounding countryside also produces grapes, and is one of the centers of wine production in the Midwest.
We loved exploring this coastal community and eating at the many downtown restaurants.
Best Nearby Campground: Traverse City State Park is the best bet if you want to camp in nature and be close to downtown Traverse City.
RV Destination Vibes: Cherries, wine & waterfront!
Park City, Utah
Why You'll Love It: Once you visit all of Utah's National Parks, it's time to head to Park City! This mountain town is perfect for summer & winter activities. Since you're in an RV…we recommend summer!
The city is host to many festivals including the Sundance Film Festival, Kimball Arts Festival and St Regis Big Stars Bright Nights Summer Concerts.
During the summer months you can enjoy fly-fishing, mountain biking, hot air ballooning, horseback riding, river rafting and golf.
Best Nearby Campground: We stayed at Mountain Valley RV Resort during our visit and highly recommend the park. They have multiple pools & hot tubs on site and can accommodate big RVs.
RV Destination Vibes: Mountain vibes for outdoor enthusiasts.
Door County, Wisconsin
Why You'll Love It: Door County is located on a narrow peninsula between Green Bay and Lake Michigan. We loved the charming waterfront communities throughout the county. From Sturgeon Bay to Egg Harbor, you'll be able to dine a unique restaurants and browse antique shops.
See thousands of acres of orchards, explore art galleries, devour cherry pie, sip on local wines and brews, splash in the lake or paddle along the bluffs, stroll through five state parks or tour 11 historic lighthouses. – DoorCounty.com
Best Nearby Campground: Tranquil Timbers Camping Retreat will position you centrally for all your Door County explorations.
RV Destination Vibes: Wisconsin waterfront camping!
Bourbon Trail, Kentucky
Why You'll Love It: If you love bourbon, you'll love this RV destination! The Kentucky Bourbon Trail runs from Louisville to Lexington and consists of more than 15 distilleries. You can create your own self-guided tour or sign up for a shuttle tour. Since a lot of bourbon will be involved we recommend the latter.
A few years ago the Xscapers hosted a Kentucky Bourbon Trail Convergence. We don't see it on their event list for 2020, but I'm sure will a little interest, they'd add it to their 2021 schedule!
Best Nearby Campground: Derby Park Campground in Louisville will position you at the start of the trail and give you easy shuttle access,
RV Destination Vibes: Bourbon camping? Yes, please!
Sebago Lake, Maine
Why You'll Love It: While Maine is better known for its rugged Atlantic coast line, we think it's many lakes shouldn't be over looked. Sebago Lake, situated just northwest of Portland, is Maine's second-largest lake. It encompasses 28,771 acres and is bordered by the towns of Casco, Naples, Raymond, Sebago, Standish and Windham.
Summertime activities include boating, water skiing, kayaking, fishing and swimming. If you're can't bring your boat…fear not! There are many places to rent boats by the day or hour.
Best Nearby Campground: Family and Friends Campground in Standish is a beautiful, forested campsite located close to the lake. We think this family friendly park is an awesome basecamp!
RV Destination Vibes: Chill lake vibes near Portland, Maine
Julian, California
Why You'll Love It: Located at 4,200 ft elevation in the beautiful Cuyamaca mountains, Julian is a wonderful mountain getaway between San Diego and Anza Borrego. During your visit you can learn about it's gold-mining history and try one of the iconic Julian apple pies.
The town offers many hiking trails, scenic drives and year-round events.
Best Nearby Campground: If you want to get close to town and have awesome views, we recommend William Heise County Park.
RV Destination Vibes: Apple pies & gold rush history!
Route 66
Why You'll Love It: Route 66 is an iconic RV destination. From Chicago to Santa Monica, this American highway has been the subject of many movies, tv shows and songs. This vacation destination is made for RV travelers.
Some key attractions include:
The Corner of Winslow, Arizona
Santa Monica Pier
Milk Bottle Grocery
Cadillac Ranch
Worlds Largest Covered Wagon
Route 66 Mueseum
Art Deco Conoco Tower Station
Best Nearby Campground: There are many awesome campgrounds along the way. However, if you're stopping in Elk City to visit the Route 66 Museum, we recommend the Lake Elk City Park. It's a waterfront campsite that is FREE! It also includes water & electric.
RV Destination Vibes: Classic Americana!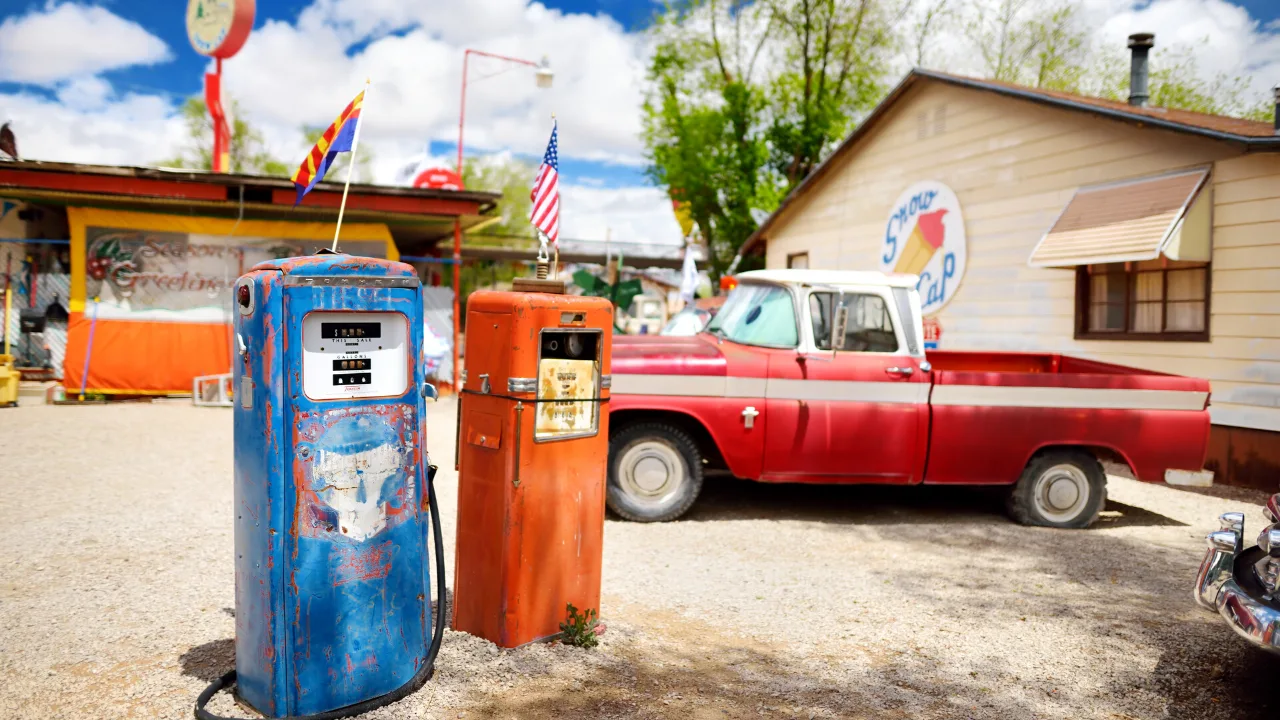 Fairhope, Alabama
Why You'll Love It: Most RVers don't think of coastal Alabama when they plan their next trip. However, we think this Mobile Bay community is a must see. You can eat fresh seafood, kayak on the water, and listen to great live music.
Best Nearby RV Campground: Try out the Escapees Rainbow Plantation.
RV Destination Vibes: Southern hospitality in your RV!
Deadwood, South Dakota
Why You'll Love It: If you love Wild West history, you'll love Deadwood, South Dakota. The town has been home to some of the largest personalities of its time. Wyatt Earp, Calamity Jane, and Wild Bill Hickok roamed the streets, some are still in the local graveyard.
The downtown streets are lined with bars, casinos, restaurants and tourist shops. However, it doesn't feel cheesy at all – it feel more like stepping back in time.
Best Nearby Campground: The Deadwood KOA will position you near downtown and give you all the family friendly amenities they're known for.
RV Destination Vibes: Wild West history!
Port Townsend, Washington
Why You'll Love It: Washington has amazing waterfront communities and Port Townsend is no exception. The city is known for the many Victorian buildings remaining from its late 19th-century. We recommend walking the historic streets of downtown and admiring the beautifully restored homes.
The restaurants in Port Townsend are another highlight! You can eat fresh seafood on waterfront patios while listening to street musicians preform in the background.
Best Nearby Campground: Beach Campground at Fort Worden State Park is an awesome place to set up camp. The views and the location can't be beat.
RV Destination Vibes: Historic waterfront on the Olympic Peninsula.
Enchanted Circle, New Mexico
Why You'll Love It: The Enchanted Circle is a picturesque 83 mile driving loop in northern New Mexico. The trail includes many charming small towns including Taos, Angel Fire, Red River, Eagles Nest and Questa.
The Enchanted Circle is centered around Wheeler Peak at 13,159 feet, the highest point in the state. Culture and outdoor recreation are abundant around the Enchanted Circle. You can hike, bike, fish, boat and ski at the various locations throughout the trail.
Best Nearby Campground: We love two campgrounds on the Enchanted Circle. If you want RV hookups, try Monte Verde RV Park in Angel Fire. If you enjoy boondocking, Cebolla Mesa is one of our all-time favorite free campsites.
RV Destination Vibes: The best of New Mexico!
California 1 (Pacific Coast Hwy), California
Why You'll Love It: The California 1 is one of the most beautiful drives in America. From the northern California redwoods to Dana Point (south of Los Angeles), this route gives you a front row view of the spectacular Pacific Ocean coast line.
Notable areas of the California 1 include:
The Golden Gate Bridge
Big Sur
Redwoods National Park
Glass Beach at Fort Bragg
Pismo Beach
Santa Monica Pier
Best Nearby Campground: Too many to name – Use this Big Sur Camping Guide for the best!
RV Destination Vibes: Pacific Coast Vibes for days!
Galveston, Texas
Why You'll Love It: Galveston is one of the most RV friendly beach towns in the USA. Whether you like luxury RV resorts, scenic state parks or free boondocking, you'll find it all in and around Galveston.
Galveston offers 32 miles of relaxing beaches, superb restaurants, top resort hotels, marvelous downtown shopping, numerous antique stores, incredible art galleries, fabulous entertainment and one of the largest and well-preserved concentrations of Victorian architecture in the country. – Galveston.com
Best Nearby Campground: Stella Mare RV Resort is the cream of the crop for RV camping on Galveston Island!
RV Destination Vibes: RV friendly vacation on the beach!
Telluride, Colorado
Why You'll Love It: Telluride is a historic victorian mining town turned into a high end resort community. Let us start by saying, this isn't a cheap place to visit. However, camping options in the surrounding National Forest are extremely economical (and sometimes free).
The picturesque mountain valley town has 360 degree views that will leave you awe inspired. We recommend visiting during one of their many festivals. The Telluride Blues & Brews Fest and the Telluride Jazz Fest hosts some of the best musicians in the world.
Best Nearby Campground: Here's our complete Telluride Camping Guide. Any of these sites will set you up for a great visit!
RV Destination Vibes: Premier Colorado mountain community!
Natchez Trace Parkway
Why You'll Love It: The Natchez Trace Parkway is a 444-mile scenic drive through three states. It follows the "Old Natchez Trace" a historic travel corridor used by American Indians, European settlers, slave traders, and soldiers. The trail roughly travels from Natchez, Mississippi to Nashville, Tennessee.
This is an RV friendly destination for two reasons. Firstly, there are numerous free campsites along the trail. You don't even have to make reservations! Secondly, large semi trucks aren't allowed on the drive. This makes for very low stress travel days.
Best Nearby Campground: The Natchez Visitor Center offers free camping with free water & electric. The location is also within walking distance to historic downtown.
RV Destination Vibes: Historic drive prefect for RVers!
Savannah, Georgia
Why You'll Love It: If you want to experience a Southern escape where art, period architecture, trendy boutiques and ghost stories are all set under a veil of Spanish moss, Savannah, Georgia is the place for you!
We also love the numerous restaurants located on the river front!
Best Nearby Campground: Here's our complete guide to camping in Savannah. If you ask us, the overnight parking near the convention center is a great choice!
RV Destination Vibes: Coastal southern charm!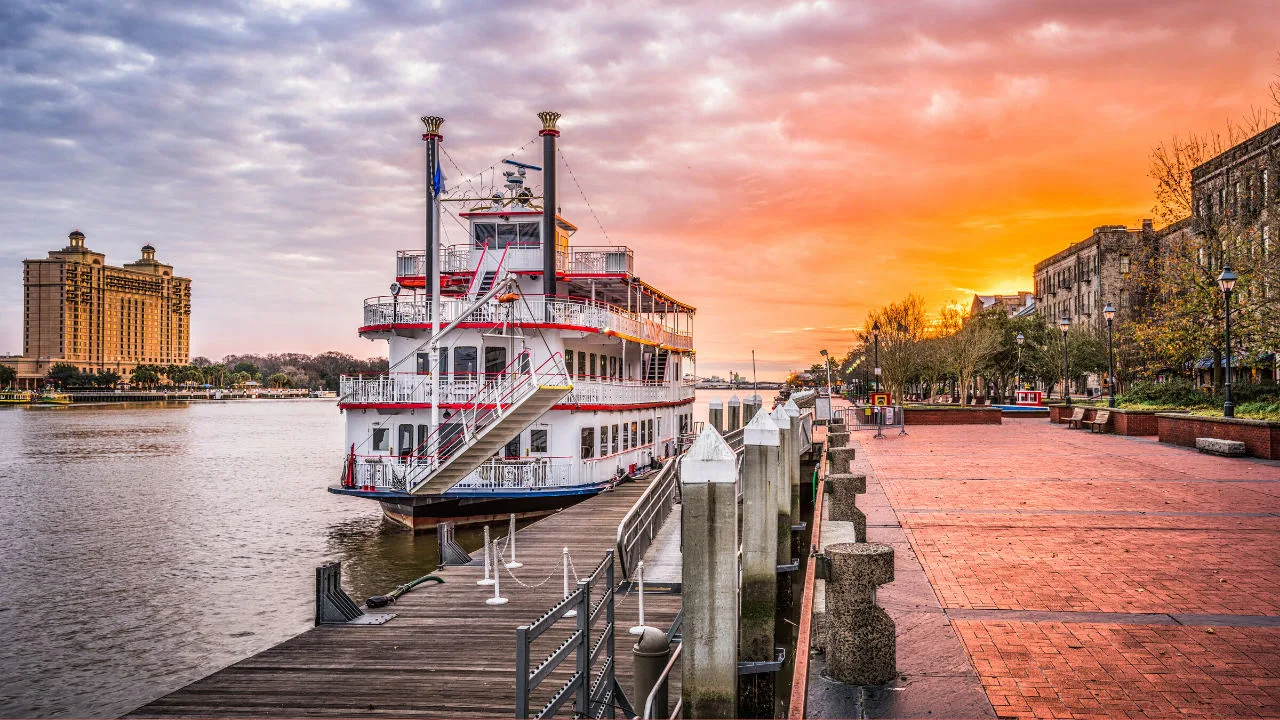 Bisbee, Arizona
Why You'll Love It: Bisbee is an old mining town turned artist community on the southern border of Arizona. Bisbee's extraordinarily well-preserved early-twentieth-century downtown draws visitors from around the world, who appreciate its historic architecture and creative spirit.
Hiking, bird watching, and wine tasting are popular activities.
Best Nearby Campground: Queen Mine RV Park is the best campsite in town. It'll position you close to all the action!
RV Destination Vibes: Quirky art community near Mexico.
Asheville, North Carolina
Why You'll Love It: Asheville is one of the most vibrant communities in the Blue Ridge Mountains. From the street performers in downtown to the stunning Biltmore Mansion, there are endless activities in the area.
Hiking, biking, shopping, eating and fly fishing are just a few of the activities in Asheville. Here are a few of the main attractions:
Grove Arcade
Haunted Tours
Blue Ridge Parkway
Waterfall hunting
Folk Art Center
Botanical Gardens
River Arts District
Best Nearby Campground: Asheville offers all types of camping. From RV resorts to National Forest sites, you'll be able to customize your RV experience
RV Destination Vibes: Blue Ridge Mountain Vibes!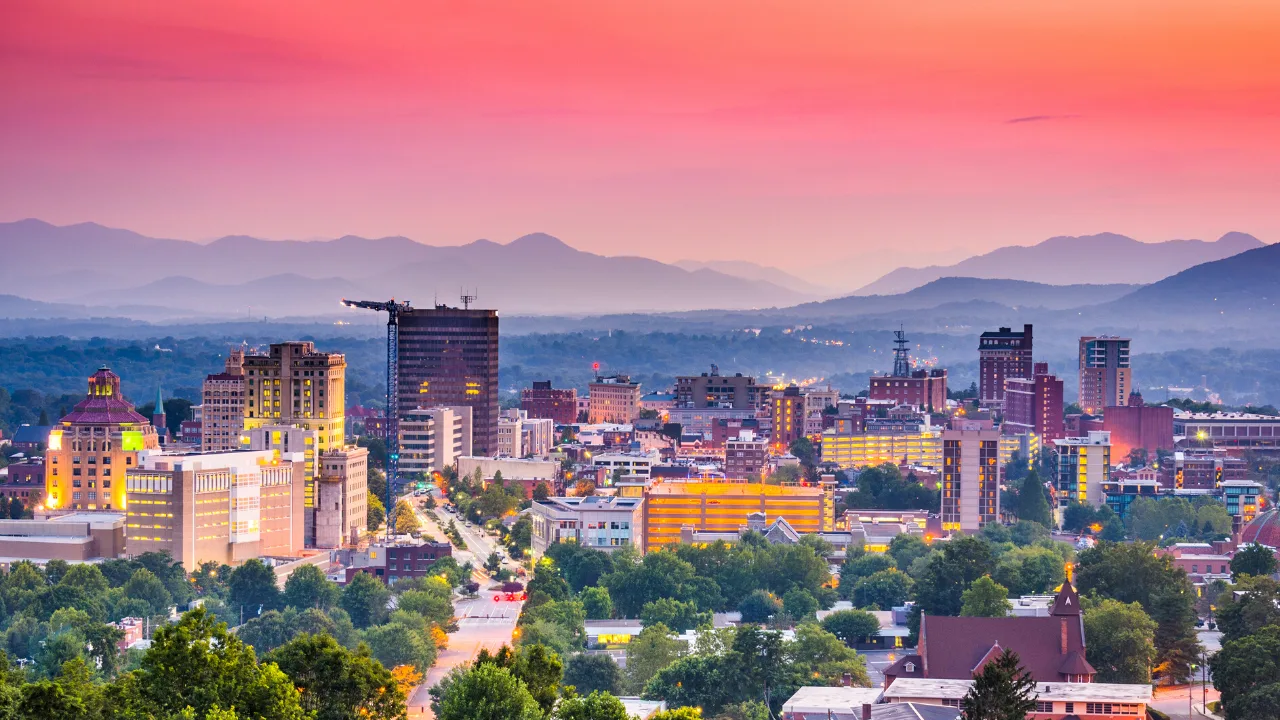 Trip Routing to The Best National Parks
Trip planning to these unique RV destinations is essential. The west is known for its terrifying mountain passes. The east is known for massive tolls and low hanging bridges.
With RV Trip Wizard you can get a much better understanding on what to expect for travel day. After spending a big amount of money on an RV, you don't want to run into a low hanging bridge!
We use RV Trip Wizard to route our cross country trips. With tools like budgeting, fuel planning, and avoiding bridges, we can easily travel safely through the USA.
You can also avoid steep passes, tolls and tunnels when you select the appropriate filters. Give RV Trip Wizard a try!
Discover the Best Free Camping Across the USA
To be honest with you, we hate paying for camping. There are so many free campsites in America (with complete privacy).
You should give it a try!
As a matter of fact, these free campsites are yours. Every time you pay federal taxes, you're contributing to these lands.
Become a FREE CAMPING INSIDER and join the 100,000 campers who love to score the best site!
We'll send you the 50 Best Free Campsites in the USA (one per state). Access the list by submitting your email below: